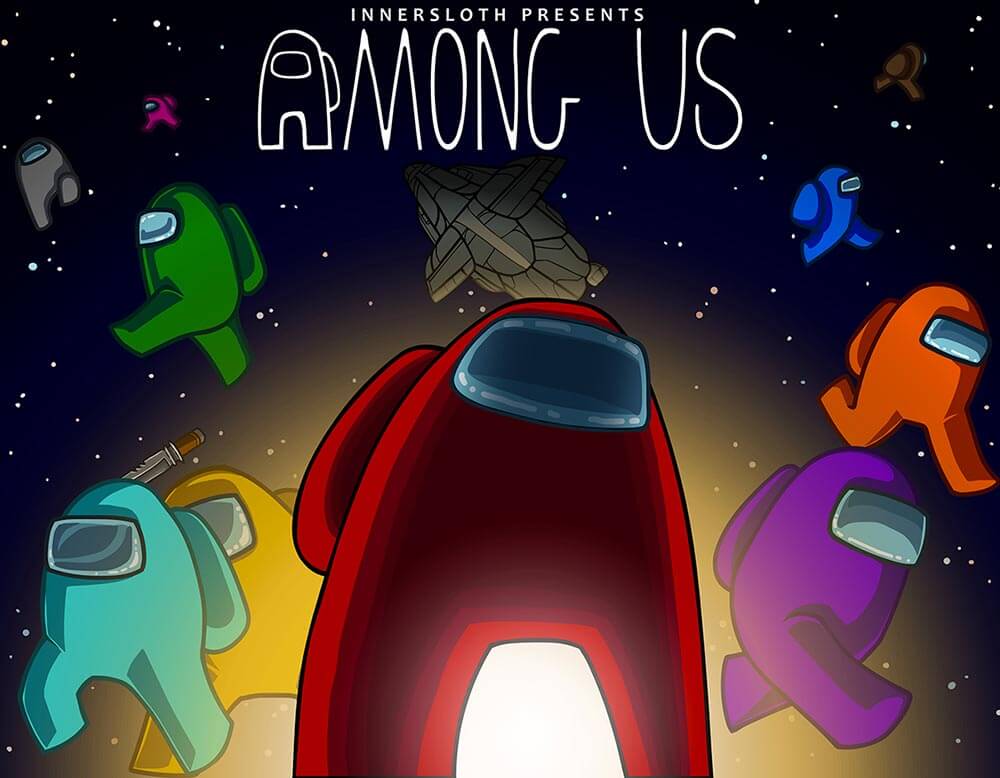 Our Among Us Console article will list down every platform where you can play the hit multiplayer murder game.
Last Updated: September 2021
Among Us is an online multiplayer game centered around deduction and deception. In it, four to fifteen players roam the game's available maps as Crewmates. It's their job to complete specific tasks and ensure that their spacecraft is in optimal shape. But among these innocent players are one or more Impostors.
An Impostor's main goal is to kill every Crewmate in the game. To do this, they'll need to pick Crewmates off one by one without being spotted. Because should they get caught, the remaining Crewmates can vote to eject them from the spacecraft, causing the Impostor to lose the game.
AMONG US CONSOLE: HOW IT STARTED
Among Us was released by game developer Innersloth in early 2018. At the time, it wasn't very popular in the mainstream gaming community. But halfway into 2020, the title started gaining traction. Content creator Sodapoppin started showcasing the game on his Twitch channel. And his fanbase of over 3 million followers was quick to spread the word about the simple, yet addicting game. It wasn't long before more content creators, like PewDiePie, Markiplier, and Pokimane were streaming the game too.
This effectively led to the game's sudden boom in popularity. With so many famous content creators sharing the game, more people began to download it to play it themselves. By the end of September 2020, the title had amassed 3.8 million players worldwide. Even today, developers continue to improve the game, fixing bugs and adding more features.
Even today, the popularity of Among Us continues to grow. Countless players around the world are still active on the game's servers. Following the title's popularity, Innersloth decided to port the game to more consoles. So, in this Among Us Console feature, we're laying down every device where you can play Among Us.
Among Us Console: Where You Can Play It
Here are the devices where you can get the game. Among Us servers support cross-platform play, so you can play with your friends, regardless of what platform they're using.
Android and iOS Systems
Release date: June 15, 2018
Smartphones and tablets were where Among Us was first ported. It features touch controls, where one side handles for movement and the other handles action.
Windows OS
Release date: November 16, 2018
Following the Android and iOS release, PC gamers thoroughly enjoyed Among Us with the WASD and mouse combination. At this time, the modding community also got their hands on the game and started creating unofficial features, such as proximity chat and custom character skins.
Nintendo Switch
Release date: December 15, 2020
The most recent release happened at the end of last year. Among Us was ported to the Nintendo Switch, and was even free to play from July 21 to 27 of 2021.
Among Us Console: Upcoming Releases
PlayStation 4 & PlayStation 5
Release date: sometime this year
Despite the lack of a confirmed date, players are excited to get their hands on Among Us for PS4. The developers are teasing a Ratchet and Clank crossover, so it's no surprise that people are hyped.
Xbox One & Xbox Series X/S
Release date: sometime this year
Like the PlayStation release, we don't have an exact date of when to expect Among Us for Xbox. But the company recently revealed that members of Xbox Game Pass for PC can access the title from their computer.
Conclusion
It's hard to go wrong with a game like Among Us. The title takes the best elements from tabletop games like Mafia and Secret Hitler, then packages it in a modern online multiplayer game. Now, similar to the Call of Duty franchise and the Marvel game series, Among Us has been ported to platforms across the board. But what sets the Among Us Console releases apart is that it's the same iteration every time. That only goes to show just how popular the title is!
To download the game or learn more about Among Us Console updates, check out the Innersloth website! While you're there, you can also check out the developer's other games, like Dig2China and The Henry Stickmin Collection.