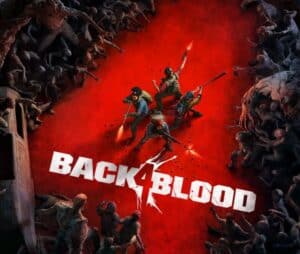 Today we'll be showcasing a Back 4 Blood Tier List for weapons.
Last Updated: November 2021
Back 4 Blood is an online multiplayer first-person shooter game from the creators of the Left 4 Dead franchise. You, the player, will be at war with zombies called "the ridden". Humans who were once hosts of deadly parasites have turned into terrifying creatures bent on devouring what remains of civilization. As humanity's extinction is on the line, it's up to you and your friends to eradicate the ridden and reclaim the world.
This weapon tier list can help new players of the game to slay the ridden and emerge victoriously. In Back 4 Blood, some weapons are just a level above the others in terms of power and usefulness. Even without attachments, these weapons perform the best out of all and can easily outclass others.
So, let's jump straight to our tier list!
BACK 4 BLOOD TIER LIST: S-TIER
S Tier weapons in Back 4 Blood are the best weapons that you can use in the game. These weapons can be used in any situation and are very versatile. The weapons listed in this tier are the strongest,  have the least weaknesses, and are the most efficient ones to use.  They are the best the game has to offer.
Uzi

M4 Carbine

Vector

M249

Glock Auto

Tec 9 

Machete
BACK 4 BLOOD TIER LIST: A-TIER
A-Tier guns might not be as good or useful as S-Tier weapons but everything on this tier is still worth holding on to if you do not have the ones in S-Tier. Given the proper attachments these weapons can be very useful and powerful. These weapons might also not be as accessible as others. 
AK 47

RPK

SCAR

M16

M1A

MP5

UMP

Super 90 

Desert Eagle

Revolver
B-TIER
B-Tier weapons can be considered the average weapons. These weapons do their jobs but are not considered the best. It is good to use if you don't have anything else better to use but it won't be as effective as weapons in the higher tier. It is best to swap to a better weapon as soon as you have something that is more versatile.  
Ranch

AA12

870 Express

The Belgian 
C-TIER
If given the chance, players should pick other weapons over the ones that are in this C-Tier list. The weapons in this tier can be considered underpowered but are still usable. It is only ideal to use these if you do not have a better option available. Most of these are starting weapons and just are not as useful as other weapons that are available.
Ta 14

Fire Axe

Hatchet

Barrett M95

Phoenix 350L
D-TIER
Weapons in this tier can be considered the worst weapons in the game and we would advise that it be avoided if possible. These are very basic or melee and you should replace these weapons as soon as you are able to. 
Any starting pistol or melee weapon unless mentioned above.
FREQUENTLY ASKED QUESTIONS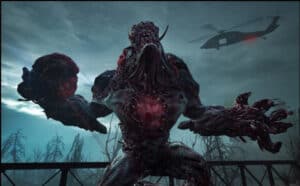 CONCLUSION
There you go! That concludes our Back 4 Blood Tier List: Weapons. We hope that this list helps you slay the ridden with ease and make the game a little easier. Back 4 Blood is a challenging game with an interesting storyline. It is an engaging game to play with your friends. Back 4 Blood's gunplay is remarkably good. This game can spark nostalgia as you can see little resemblance to Left 4 Dead.
Back 4 blood can be played on the following platforms:
Xbox Series X/S

Xbox One

PS5

PS4

PC
You can check out the game here on their official website and start slaying the ridden. The game can be bought on various platforms as well as Amazon, and physical stores.
Did this article help you? Check out our Hades weapon guide for more of the same thing!