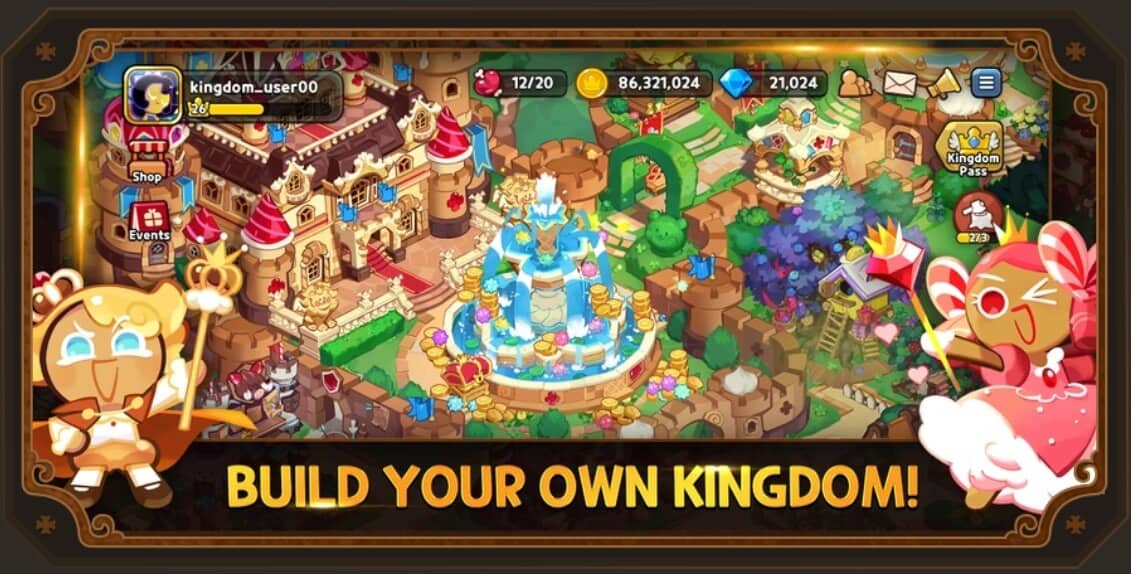 Our Cookie Run Kingdom Tier List will rank all the Cookies in the popular RPG gacha game, Cookie Run: Kingdom.  
Last updated: January 2022
Cookie Run: Kingdom is a mobile, real-time RPG that uses gacha mechanics in building your team – much like Princess Connect. It was released globally in January 2021, and serves as the sixth game in the whole Cookie Run franchise. 
Being a gacha game, you can expect a lot (and we mean A LOT!) of characters called Cookies.
You can collect and use these cookies to build a team to go on an adventure of kingdom-building and reclaiming lost lands against the evil villains in the Cookie Run universe. 
This Cookie Run Kingdom Tier List will show you all Cookies starting from the OP ones down to the very bottom of those that you can skip. Do remember that the game has a rarity mechanic, which means some of these will prove to be hard to come by; but once you do, these Cookies will easily usurp those in the lower end of the rarity spectrum. Good luck!
COOKIE RUN KINGDOM TIER LIST
S-TIER
Frost Queen Cookie

Cotton Cookie

Pumpkin Pie Cookie

Hollyberry Cookie

Strawberry Crepe Cookie

Pure Vanilla Cookie

Sorbet Shark Cookie

Sea Fairy Cookie

Parfait Cookie

Black Raisin Cookie
A-TIER
Cocoa Cookie

Kumiho Cookie

Lilac Cookie

Madeleine Cookie

Vampire Cookie

Mint Choco Cookie

Herb Cookie

Latte Cookie

Dark Choco Cookie

Licorice Cookie

Mala Sauce Cookie

Twizzly Gummy Cookie

Moon Rabbit Cookie

Tiger Lily Cookie

Almond Cookie

Mango Cookie

Raspberry Cookie

Squid Ink Cookie

Rye Cookie

Pastry Cookie

Poison Mushroom Cookie

Espresso Cookie

Snow Sugar Cookie
B-TIER
Red Velvet Cookie

Pomegranate Cookie

Milk Cookie

Chili Pepper Cookie

Purple Yam Cookie

Sparkling Cookie
COOKIE RUN KINGDOM TIER LIST: C-TIER
Cream Puff Cookie

Fig Cookie

Werewolf Cookie

Sonic Cookie

Tails Cookie