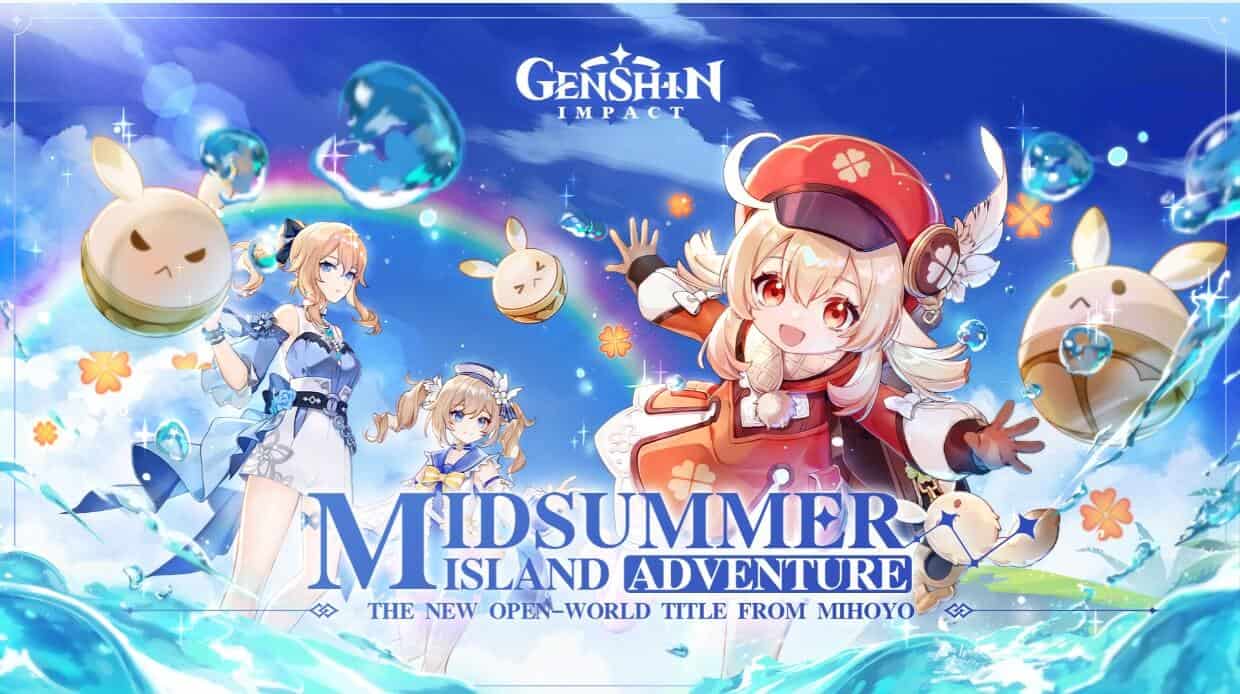 For our Genshin Impact Tier List, we're ranking all the playable characters from the hit game!
Last Updated: October 2021
ARTICLE GUIDE:

Genshin Impact S-Tier Strategies
Genshin Impact is the hit game from veteran game developer, miHoYo. Released in September of 2020, the game now has millions of unique players across different platforms. As of today, you can get the game for free on any iOS or Android device. It's also available on popular gaming consoles, such as PC and PS4. Sometime this year, Genshin Impact will also become available for PS5. Plus, there have been talks about porting it to the Nintendo Switch.
One reason for Genshin Impact's rapidly growing popularity is its massive open world. Players enter the world of Teyvat, which houses seven nations. Each one has its own distinct cultures and traditions, making for rich lore and an immersive gaming experience. But another reason why players love the game is its cast of colourful characters. In this Genshin Impact Tier List, we're listing all the playable characters in the game from best to worst.
Read on to see which of the characters are the best picks.
GENSHIN IMPACT TIER LIST
The Genshin Impact team is constantly growing its roster of characters. Currently, there are 34 different options, with more on the way. So, while players wait for new Genshin Impact characters, it's a good idea to invest in the best picks in the current pool. Our Genshin Impact Tier List categorizes each of the available characters in one of five tiers: S, A, B, C, or D. It also cites their weapon type and element. S-Tier characters are the best in the game, so you should invest in them the second you acquire them. As for characters in A-, B-, and C-Tier, they're still useful for your team, but have their setbacks. Lastly, characters in D-Tier are the least optimized. Either their skills are more detrimental than useful or their stats are allocated poorly. Regardless, you shouldn't invest in these characters, if you can help it.
S-TIER
Bow
Ganyu (Cryo)

Venti (Anemo)
Catalyst
Klee (Pyro)

Mona (Hydro)
Claymore
Diluc (Pyro)

Eula (Cryo)
Polearm
Hu Tao (Pyro)

Zhongli (Geo)
Sword
Bennett (Pyro)

Xingqiu (Hydro)
A-TIER
Bow
Diona (Cryo)

Tartaglia (Hydro)
Catalyst
Sucrose (Anemo)
Claymore
Beidou (Electro)

Razor (Electro)
Polearm
Rosaria (Cryo)

Xiao (Anemo)
Sword
Albedo (Geo)

Jean (Anemo)

Kazuha (Anemo)

Qiqi (Cryo)
B-TIER
Bow

—
Catalyst
Yanfei (Pyro)
Claymore

—
Polearm
Xiangling (Pyro)
Sword
Keqing (Electro)
C-TIER
Bow
Fischl (Electro)
Catalyst
Lisa (Electro)

Ningguang (Geo)
Claymore
Chongyun (Cryo)

Noelle (Geo)
Polearm

—
Sword
Kaeya (Cryo)
D-TIER
Bow
Amber (Pyro)
Catalyst
Barbara (Hydro)
Claymore
Xinyan (Pyro)
Polearm
—
Sword
Traveler
Now that you already know what characters to use and avoid, it's time to learn all about our S-tier characters' weapons and strategies for you to maximize them for each battle.