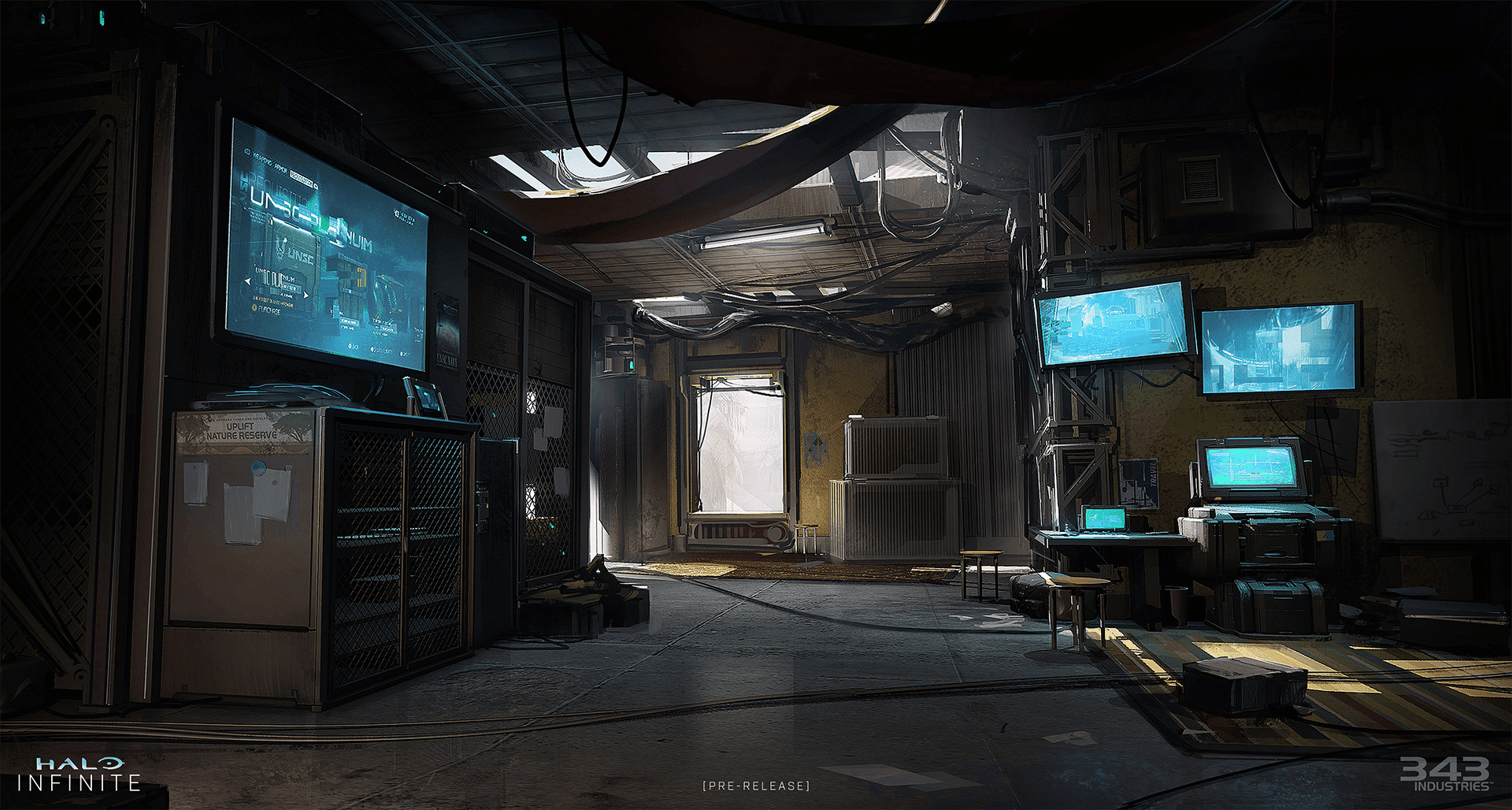 For our Halo Tier List, we're ranking every game in the renowned franchise.
Last Updated: January 2022
This is a minor update, where we added a section for FAQs.
ARTICLE GUIDE:

Halo Tier List: Series Ranked!

Halo Tier List: Series Explained
The Halo series covers a lot of ground in terms of story — from extraterrestrial beings to religious fanaticism, all the way to (spoiler alert!) abominable AI programs. Players enter the world of Halo as Master Chief John-117, a human supersoldier. And each main title tells of his trials and tribulations.
But Master Chief's story isn't over yet. With Halo Infinite soon to be released, we thought it'd be fitting to share our Halo Tier List. That way, everyone's hyped for the Halo franchise's newest installment.
Scroll down to see our picks for the best titles in the Halo franchise!
HALO TIER LIST: SERIES RANKED
The Halo franchise is an extensive series, with six main games, seven spin-offs, and a few remasters. It also has multiple repackages and bundles, like the Halo History Pack and Halo: The Master Chief Collection. But for this Halo Tier List, we're focusing on the main games (remasters included) and the spin-offs, ranking them based on their handling and playability. S-Tier titles are the best of the best as they have the greatest replayability factor. As for titles in C-Tier, they still bring some fun to the table, but are ultimately lacking in the overall gaming experience.
S-Tier
Halo: Combat Evolved

Halo 2

Halo 3

Halo: Reach
A-Tier
Halo 4

Halo: Combat Evolved Anniversary

Halo 3: ODST
B-Tier
Halo 5: Guardians

Halo Wars
C-Tier
Halo Wars 2

Halo: Spartan Assault

Halo: Spartan Strike
HALO TIER LIST: THE DETAILS
S-Tier
Halo: Combat Evolved
It should come as no surprise that the first Halo title is in the top tier. The best FPS of its time still holds up twenty years later. It's an excellent introduction to the series and a great nostalgia trip for long-time fans.
Halo 2
The sequel to Combat Evolved deserves a spot in S-Tier as well. It improved on its predecessor, adding new abilities, such as dual-wielding and online multiplayer. If you're looking to experience Halo 2's multiplayer again, now is the best time because 343 Industries announced that they'd be shutting down multiplayer servers for Xbox 360 Halo games by the end of 2021.
Halo 3
Of course you'd find the Halo trilogy in S-Tier. As the final entry for Halo's original story, Halo 3 takes what Halo 2 did and makes it even better. Players can get their hands on more weapons and vehicles. Plus, it had a theater mode where people could save recordings of their games. Pair that with their Forge feature, which allowed players to edit and design their own maps, and you could pretty much make your own Halo movie.
Halo: Reach
Halo: Reach was a prequel to Combat Evolved, and it pretty much perfected the franchise's FPS multiplayer game mode. It introduced new armor abilities, adding an extra layer of player strategy. Additionally, the main campaign offered a compelling story that shed light on Halo's interstellar war.
A-Tier
Halo 4
Halo 4 provided players with another fun Halo game, but where it really shined was its story. The title shifts the focus from the interstellar war to Master Chief's relationship with Cortana. And players got to see the familiar AI program struggle with coming to terms with her existence. As for the gameplay mechanics, there wasn't really anything new, but there also wasn't anything to complain about.
Halo: Combat Evolved Anniversary
A remaster of the first title, Halo: Combat Evolved Anniversary was released ten years after the first. It featured upgraded visuals and smoother handling. But since the game levels were pretty much unchanged, the high-quality environments now seemed repetitive, compared to the original.
Halo 3: ODST
Much like Halo 4, Halo 3: ODST's gameplay didn't change much from Halo 3. But its captivating storyline made it well-worth playing. Players took the role of a rookie soldier who had to find out what happened to their missing teammates. The action-packed missions paired with a strange mystery made ODST distinct from the other games, and a great entry in the franchise.
B-Tier
Halo 5: Guardians
Halo 5: Guardians was undoubtedly enjoyable in terms of gameplay and shooting. However, its biggest downfall was its main campaign. The story made multiple twists and turns centering around Master Chief's companion, Cortana. And a lot of players weren't happy with how it went. Plus, you don't even play as Master Chief for most of the game. That said, the game is still fun, if you can get over the storyline.
Halo Wars
Halo Wars was the first Halo game to feature real-time strategy, rather than the usual FPS style. Despite being different in its playstyle, many enjoyed the new experience. In addition to that, it introduced new characters, expanding the Halo universe and giving players another perspective.
C-Tier
Halo Wars 2
Halo Wars 2 was the sequel to the Halo Wars title. It featured an engaging storyline, with the characters from the last game, with gorgeous cinematics. However, it isn't as challenging or compelling as the last game, or other real-time strategy games, for that matter.
Halo: Spartan Assault
As a game primarily made for smartphones, you can imagine why Halo: Spartan Assault falls so low on this Halo Tier List. It provided fans with a new, accessible title in the franchise, yes. But it lacked the scale and storytelling from the older games.
Halo: Spartan Strike
Much like Spartan Assault, Halo: Spartan Strike was primarily made for smartphones, so the drawbacks of its predecessor apply. Even so, it had improved handling and more weapons and vehicles to play with. However, that doesn't change the fact that it isn't as captivating as the bigger titles.
Now that we know all those fantastic series, let's now talk about the different factions in Halo and their functions.