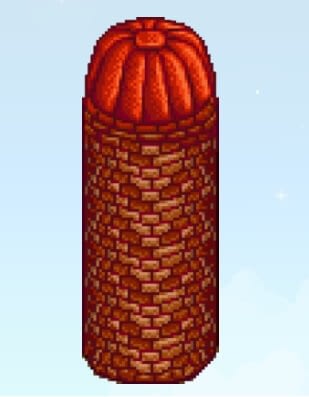 In this Stardew Valley Silo article, we will be showing (and proving to) you how everything in today's hottest farming RPG has its own purpose and use. 
Last Updated: October 2021
Unless you're just coming out of social media detox or you don't do mindless scrolling (teach me, master), you've probably gotten a whiff of the exciting news surrounding Stardew Valley. As unlikely and unbelievable as it may seem, the world's favorite farming RPG is finally becoming an eSports game of some sort. Eric "Concerned Ape" Barone shared on Twitter how the upcoming Stardew Valley Cup will surprisingly not be a speedrun — as many may have expected. He says it's going to be a "competition of skill, knowledge, and teamwork" with a prize pool of a whopping $40K. 
If, like me, you are a fanatic of this awfully relaxing game and are, you know, thinking about joining Stardew's first-ever official esports tourney (maybe?) — you should know that now is not the time to slack off. Yes, I know, Stardew is the chillest game in the world, but that's no reason for you not to prepare! Make the most out of your every practice game by trying to learn and understand Stardew like the back of your hand. 
To begin, let's start with something simple and straightforward — the Stardew Valley Silo.
STARDEW VALLEY SILO
As you may have already known, the Stardew Valley Silo is a type of farm building. It can be purchased from Robin, who owns the Carpenter's Shop. But, it being purchasable doesn't mean that you can erect it on the day you bought it. It actually takes Robin two days to have it ready for you. 
The main function of a silo is to be a trusty and ever-reliable storage for hay — which you can collect by cutting grass on the farm. The other (indirect) purpose of the Stardew Valley Silo is somewhat related to matchmaking. Since you need to have an improved and upgraded farm to be able to marry the Stardew character of your dreams, you would need updates like the silo and many other farm buildings. 
STARWDEW VALLEY SILO: THE SPECIFICS
Okay, so on to the specifics. The first thing you need to know about the Stardew Valley Silo is the price. A single silo can cost 100 gold, and it would require 100 Stone, 10 Clay, and 5 Copper. Taking up 3×3 squares, one silo can store up to 240 hay. To see if your silo is already filled up to the brim or if it can still take in some more, all you have to do is interact with it. 
If, for instance, you own a certain number of silos, interacting with any of these farm buildings will show you the combined total storage and capacity of all the silos you have. You can also look at the Farm Computer to check the amount of stored hay you currently have. 
FILLING THE SILO WITH HAY AND GETTING SOME
Now, moving on to how you can add hay onto your silos. There are three different ways you can fill your silos up. You can go around your farm, cut the scattered grass with a scythe and collect hay. Though you won't always get hay for every grass you cut, it'll be worth it because you have a 50% chance. Not so bad, right? 
If you've been able to plant the right crops and profit off them effectively and efficiently, you can choose to get hay from Marnie's Ranch, which is priced at 50 gold. To add it to your silo, you just have to the right- or left- click (whatever floats your boat) on the farm building while holding the hay. 
Another way you can gather hay is by harvesting Wheat. Once you have some, you can add it to the silo the same way you would for purchased ones. With your silo or silos filled with hay, the next thing you have to know is how to get them. So, hay stores in the silo are accessible through the hay hoppers. You can find these tools inside your Coops and Barns, and they are to be used to feed your farm animals. 
STARDEW VALLEY SILO: USEFUL TIPS
Make it your first purchased building. As mentioned, the Stardew Valley Silo isn't the only building you can purchase to elevate your farm. But it's a hella good choice as a first building to buy. That's because it's pretty cheap and requires fewer materials than others, so keep that in mind. 
Only cut grass with a scythe. Unless you've got a mountain of hay in, say, five silos, you've got no reason to cut grass using a sword or other similar weapons. 
Collect hay near the end of fall. When it gets incredibly cold, all grass dies. So you gotta stock up, or else you'll end up with farm animals that died of starvation. 
CONCLUSION
Like the game itself, working with the Stardew Valley Silo is intuitive and very, very easy. Articles like this are popping up, not because farm buildings are hard to deal with or because they require a lot of work. You will see guides like these because they are meant to help you min-max should you wish to. If you enjoyed this Stardew Valley very much, then you will likely adore this Tiger Trout fishing guide as well, so do check it out.