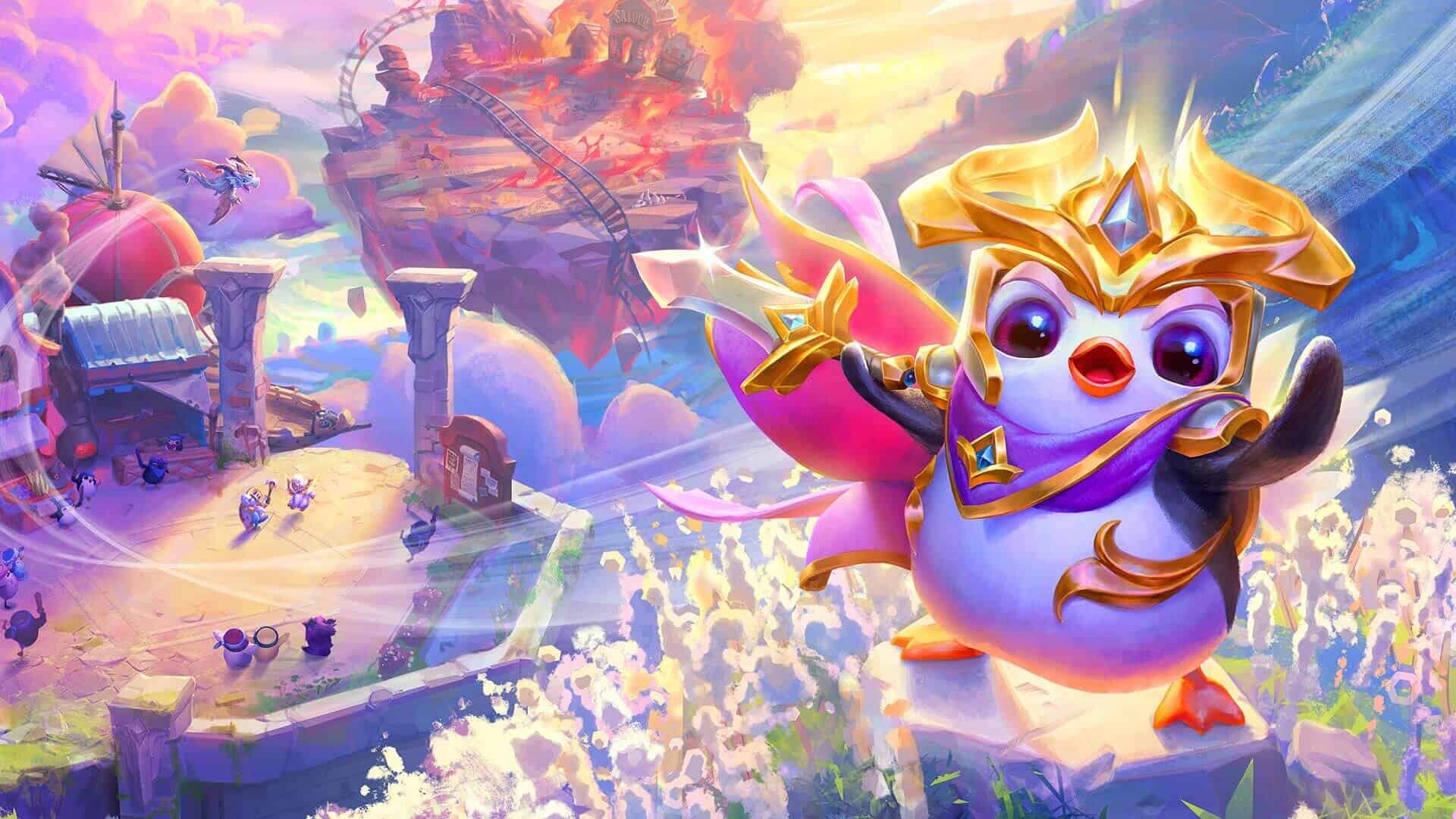 As the biggest LoL fan in the entire online world via self-proclamation, it only makes sense to have an updated and recharged TFT Tier List that will come right after our revamped ultimate URF Tier List. I mean, have you ever came across an avid LoL fan that never placed TFT? NO! That's because TFT is a very addictive, engaging, and fun auto-chess game that will leave you aching for more time (ugh, life getting in the way of playing, right?) and rounds to play in spite of having a seemingly endless losing streak (cross my heart, I am not talking about myself). 
ARTICLE GUIDE:

TFT TIER LIST: SS-TIER 'S SKILLS, MOVESETS &  STRATEGIES

TFT TIER LIST: TEAM COMPOSITIONS
Last Updated: January 2022
This is a major update. We added sections for origins and classes with all the characters under each category as well as their strengths and weaknesses. We also added a section for patch updates and FAQs.
To the unfortunate souls who are still yet to be blessed with the exhilarating experience of playing TFT, let me briefly explain to you what this game is all about. Teamfight Tactics, better known as TFT, is an auto-chess round-based strategy game that lets players fight against seven opponents in a free-for-all race to build a powerful team. As one of the most successful spin-offs of the great great great (yes, one "great" is not enough) League of Legends, TFT is made up of the very same heroes you can find in LoL. The only difference is in TFT, instead of playing as one of the many champions in LoL, you get to be your own self with a controllable and customizable avatar called "Little Legend."
To avoid having a win drought that's brought about by a painfully long losing streak (again, not talking about myself here but of the general public), there are two things you have to really focus on in this game: team composition and character strength. Now, before you can even think of creating the OG team, you must first get to know each and every character to the best of your ability. With the latest patch (Patch 11.19 which we will talk about in detail later) to Set 5.5 Reckoning: Dawn of Heroes spelling very meaningful changes to the game, I strongly believe that the best way to acquaint yourself with all the heroes available to you is by looking through a tier list — LIKE THIS ONE!
TFT TIER LIST
As with any other tier list, we will be using the categories S, A, B, C, and D in grouping our heroes based on their performance in the current meta. The S-tier will refer to the optimal heroes, the so-called cream of the crop at the moment. On the other hand, D-tier will pertain to heroes that just don't fit into a strong comp at all. 
Because of the recent adjustments and buffs caused by the new patch, you might see your go-to hero in a tier higher or lower than you initially expected BUT that's totally fine. As mentioned, team composition (and the synergies it can spark) matters in this game just as much as the character's abilities.
SS-TIER
Akshan

Garen
Ivern
Kayle

Nautilus

Rell

Volibear
S-TIER
Aphelios

Draven

Fiddlesticks

Galio

Gwen

Heimerdinger

Irelia

Karma

Lucian

Malzahar

Teemo

Thresh

Viego



A-TIER
Aatrox

Diana

Hecarim

Jax

Lulu

Lux

Miss Fortune

Rakan

Riven

Sejuani

Vel'Koz

Yasuo



B-TIER
Brand

Gragas

Kennen

Kha'zix

Lee Sin

Leona

Nidalee

Nocturne

Nunu & Willump

Pyke

Soraka

Syndra

Zyra
C-TIER



Ashe

Kalista

Kled

Poppy

Senna

Tristana

Vayne

Ziggs



D-TIER
Olaf

Sett

Udyr

Varus

Vladimir



Next are all the details, skills, and strategies for the characters in our TFT Tier List: SS-Tier