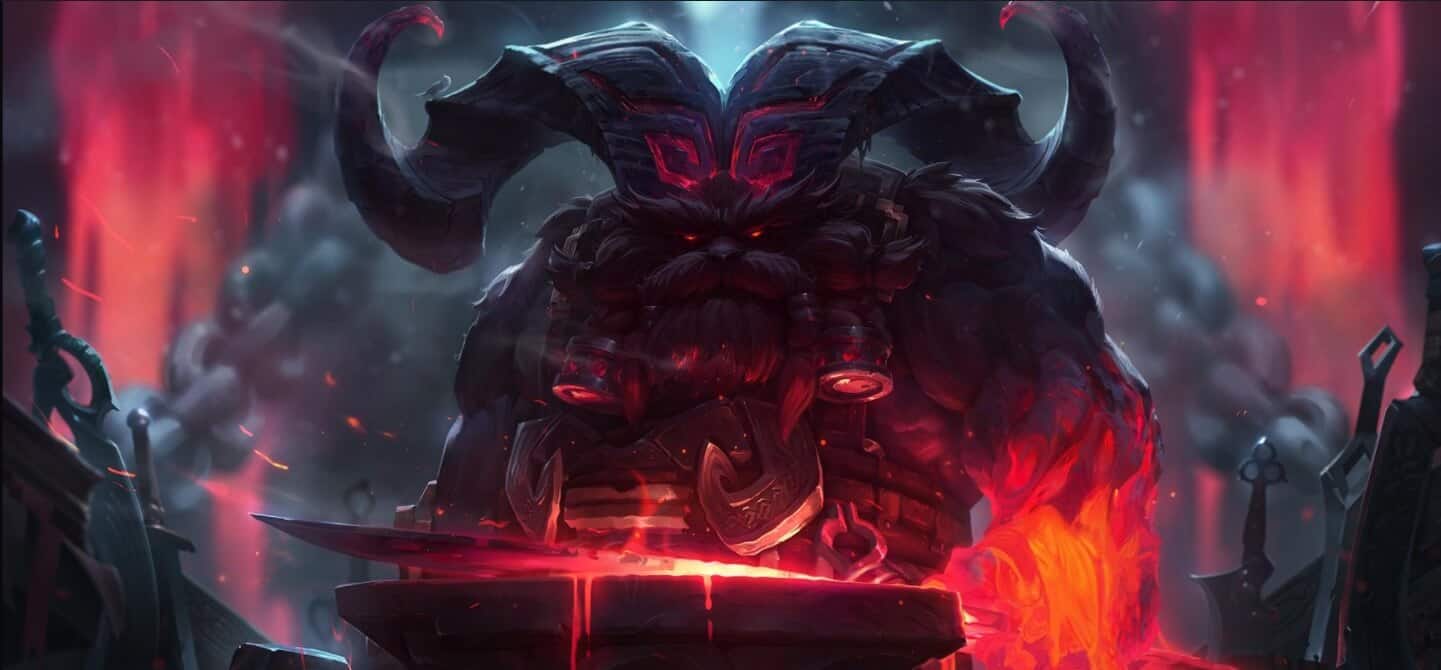 Now that the most fun and stress-free mode in the world-renowned MOBA League of Legends is surely coming back, it is high time for us to have a URF Tier List.
Our URF Tier List  (Ultra Rapid Fire) will be ranking the most powerful champion picks that never fail to stand above the rest.
Last Updated: September 2021
League of Legends' maker Riot Games started the year with a bang by teasing the 115 million monthly active players of LoL with the return of Ultra Rapid Fire or URF.
URF is a featured game mode in LoL that was initially introduced as an April Fools Event in 2014. Since then, this all-time favorite game mode has undergone several updates and changes. FUN RIGHT?
Now that you are all caught up with the latest updates about one of the most anticipated game modes in LoL, let's get a move and zoom in on some of the most powerful champions you can play through our URF Tier List. 
URF TIER LIST
URF features an impressive roster of characters that players can choose from, popular for its lack of mana restrictions and cooldown reduction on abilities. As we all know, champions are not created equal. Some stand out and rise above the rest, simply because they are that good. Those are the ones that belong to the S Tier. Characters that fall under that belong to the A Tier. Champions who are powerful enough to be above average but not become great alternatives to the very best are included in B Tier. Champions that are effective in certain situations are grouped under Tier C, while the least viable ones belong to Tier D. After taking KDA and WR into consideration, here's our URF Tier List. 
S – Tier
Pantheon

Twitch

Yuumi

Jayce

Ezreal

Evelynn

LeBlanc

Ashe

Orianna

Ryze

Tristana

Nocturne

Rumble

Jinx

Karthus

Xin Zhao
A – Tier
Ahri

Lee Sin

Kog'Maw

Annie

Caitlyn

Miss Fortune

Lucian

Sivir

Corki

Nidalee

Jhin

Morgana

Vi

Xerath

Ziggs

Ekko

Viktor

Kai'Sa

Bard

Talon

Draven

Xayah

Sylas

Lux

Vel'Koz

Jarvan IV

Singed

Syndra

Senna

Thresh

Hecarim

Lissandra

Swain

Katarina
B – Tier
Warwick

Elise

Janna

Aatrox

Samira

Zoe

Veigar

Shyvana

Brand

Kalista

Gangplank

Serapine

Teemo

Diana

Shaco

Quinn

Zyra

Tahm Kench

Taliyah

Renekton

Katarina

Kha'Zix

Rek'Sai

Zed

Kennen

Nami

Lulu

Malzahar

Irelia

Ornn

Sett

Jax

Malphite
C – Tier
Tryndamere

Heimerdinger

Twisted Fate

Fizz

Galio

Alistar

Dr. Mundo

Kindred

Graves

Nunu & Willump

Nasus

Trundle

Volibear

Gragas

Vayne

Amumu

Sejuani

Wukong

Lilia

Blitzcrank

Akali

Rammus

Pyke

Rengar

Fiddlesticks

Poppy

Leona

Udyr

Aphelios

Riven

Qiyana
D –  Tier
Sona

Zac

Ivern

Olaf

Neeko

Yone

Zilean

Maokai

Darius

Anivia

Rell

Rakan

Kassadin

Fiora

Kayle

Gnar

Nautilus

Cassiopeia

Kled

Master Yi

Garen

Kayn

Yasuo

Shen

Urgot

Aurelion Sol

Azir

Braum

Viego

Illaoi

Mordekaiser

Yorick

Sion

Taric

Cho'Gath
URF Tier List: Game Updates!
The rumored changes for this year's URF include +300 ability haste, the availability of Lethal Tempo and Ultimate Hunter, bonus mana being converted to HP at 40% rate, and bonus mana regen being converted to HP at 100% rate. Additionally, principal tech designer Reina "Reinboom" Sweet also tweeted how the next run of URF will "embrace the preseason item rework." This will let players engage with the item system in URF, free of the fear of falling into traps that can undermine their gameplay. 
Conclusion
As the leading multiplayer online battle arena, League of Legends continues to take the world by storm through exciting updates, additions, and events such as the thrilling Ultra Rapid Fire game mode. With so many champions to choose from, as shown in our long URF Tier List, and changes that will surely improve players' experience, you will surely find a game that can grow with you in Riot Games' LoL. 
Now, build your strat using this list and share with us your fave characters! (C'mon don't be greedy!)
If you enjoyed this, we're sure you're also going to love our Team Fight Tactics Tier List!