ASUSTOR Unveils Trendsetting NAS 4K Multimedia Solutions
at CES 2015
ASUSTOR will be showcasing its innovative NAS products for four straight days starting from today, at CES 2015 at the Trump International Hotel. ASUSTOR will be exhibiting its 70, 51, 50 series models equipped with powerful Intel Haswell and BayTrail processors. The ASUSTOR Portal app is the first to integrate XBMC 13 and provide 4K UHD or 1080p Full HD playback, and offering a comprehensive, high-value home multimedia center and cloud storage solution. The latest ADM 2.3 version will be introduced along with the new video streaming and digital TV recording app LooksGood and mobile multimedia streaming app AiVideos. Surveillance Center has added electronic maps and ONVIF Profile S support functions while enterprise functions such as the new VM Center virtual machine console, SSD Trim and SNMP have been added.
LV, Nevada, USA, January 5th, 2015 – ASUSTOR Inc., a leading innovator and provider of network storage solutions, will be showcasing its innovative NAS products for four straight days starting from today, at CES 2015 at the Trump International Hotel. ASUSTOR will be exhibiting its cutting-edge 70, 51 and 50 series NAS devices and exclusive ADM 2.3 operating system featuring all new functionality including multimedia, surveillance, business management and data protection applications. ASUSTOR's 70 series devices come with powerful high performance processors combined with ASUSTOR's multimedia technology that make it the only NAS devices in the industry capable of outputting 4K ultra high definition videos directly from the NAS. From inception, ASUSTOR's revolutionary design concepts, have allowed it to launch the ASUSTOR Data Master (ADM) NAS operating system. ADM is the first NAS OS designed around the use of Apps. It offers users an easy and intuitive experience along with the ability to expand functionality via add-on Apps. At their convenience users can browse through and download any Apps that peak their interest from App Central, exploring the unlimited potential of ASUSTOR NAS devices while creating a personalized NAS device for themselves.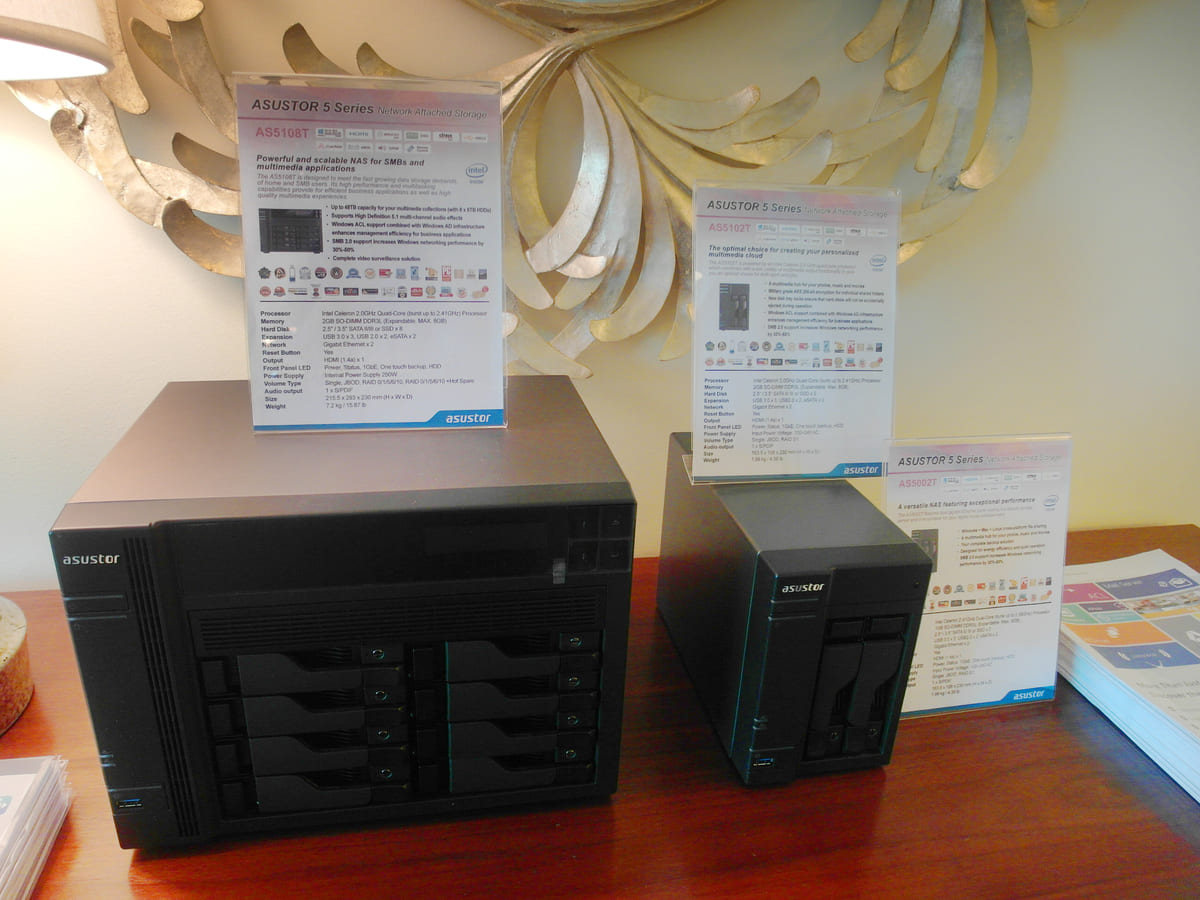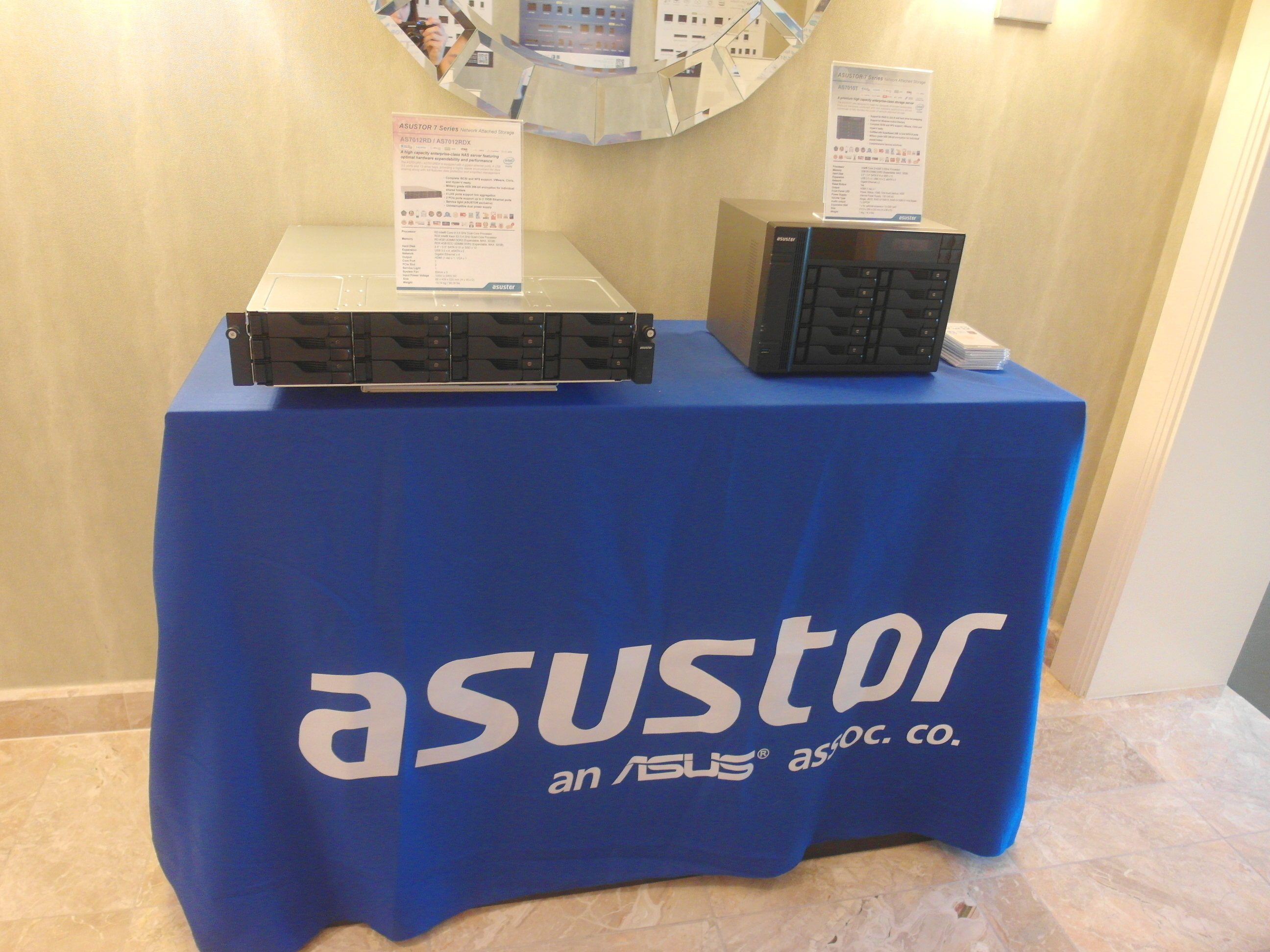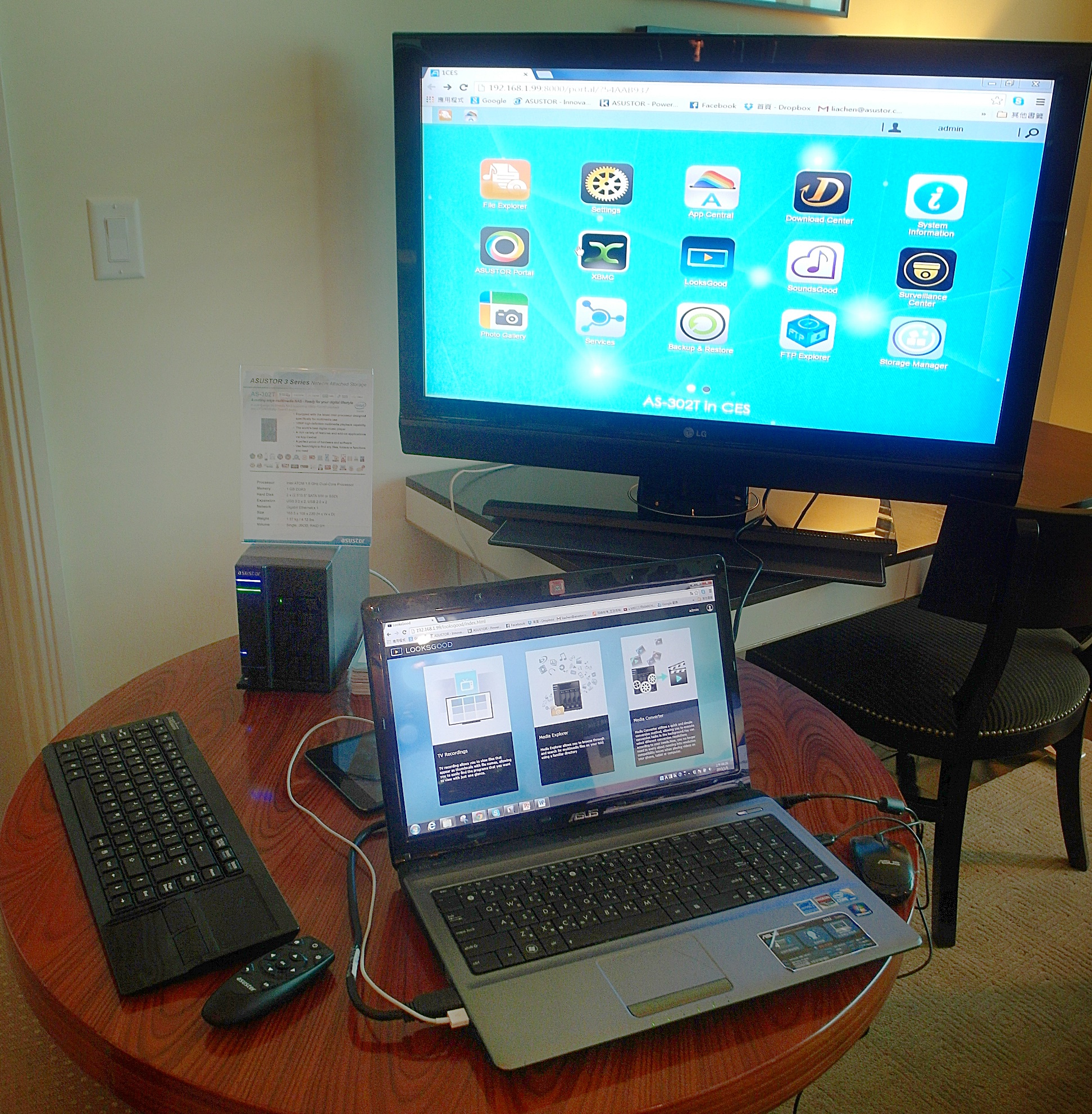 ASUSTOR NAS Multimedia Applications
ASUSTOR NAS devices come equipped with HDMI output ports allowing users to easily create a multimedia entertainment center. The meticulously crafted ASUSTOR portal is a dedicated HDMI application that gives users access to the ADM management interface, XBMC 13 multimedia player app and Chrome web browser from the convenience of their TV. After installing ASUSTOR Portal, users will be able to directly play multimedia from the NAS on their TV and also experience a unique PC-less usage environment. ASUSTOR 70T series also supports 4K ultra high definition output while ASUSTOR 3 series have newly added transcoding functionality that allows conveniently perform transcoding tasks in the background.
Other multimedia applications include iTunes Server, UPnP Media Server, MiniDLNA, SoundsGood, Photo Gallery, Spotify, PPSSP, and the newest LooksGood App which allows users to directly play videos from their NAS and stream digital TV directly from a Web browser.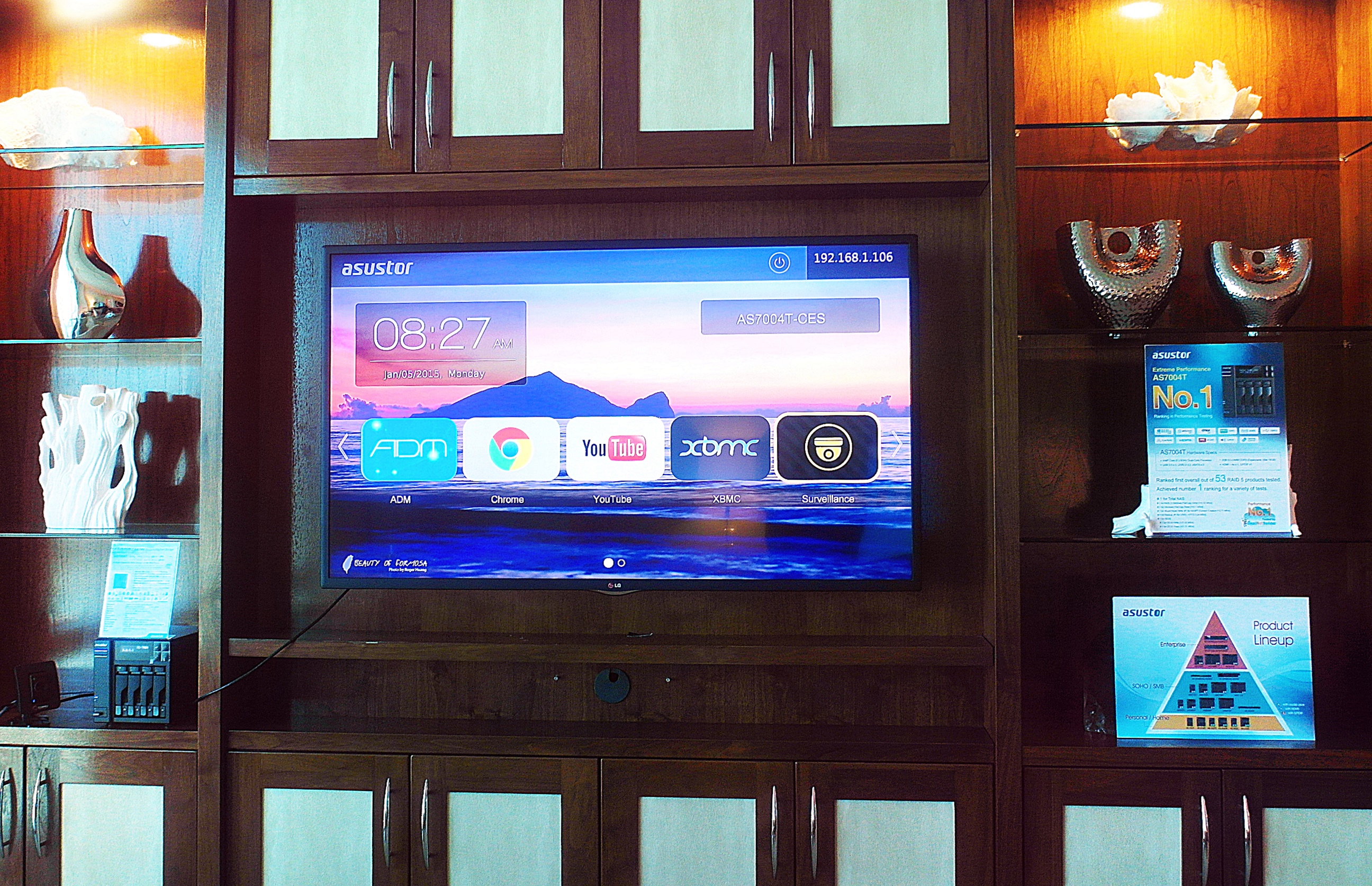 ASUSTOR Surveillance Center
ASUSTOR Surveillance Center was developed in-house by ASUSTOR and is available  free of charge. Users can use Surveillance Center to turn their NAS into an NVR (Network Video Recorder), allowing them to keep an eye on their most critical assets. Surveillance Center also provides users with 4 free IP camera channels. When creating their surveillance system, users can also choose from over 500 different compatible camera models or use cameras that meet the ONVIF Profile S standard. Additionally, Surveillance Center exclusively supports local output functionality allowing users to output high definition surveillance feeds directly to HD ready TV and monitors. Comprehensive cross-platform support is also provided, allowing both Windows and Mac users to use familiar web browsers to access their surveillance feeds. Furthermore, ASUSTOR also offers the free AiSecure mobile app that gives users access to all their surveillance feeds while on the go. The newly added interactive electronic maps provide a visual method for administrators to get an overall view of all IP cameras being deployed in large scale surveillance environments, allowing them to quickly get a handle on the current situation. When an event occurs, it will instantly appear on the map interface. Administrators can then decide on the type of action to take, effectively limiting the potential damage that could happen.
ASUSTOR will also be giving a preview of the following brand new functions:
All new event action rules: Administrators can schedule or predefine event action rules to automatically complete a diverse range of tasks.
Enhanced permissions management: Administrators can create and define different roles and then assign them to users accordingly, providing for flexible access rights management.
ASUSTOR NAS Business Applications
All ASUSTOR NAS devices come built-in with the ADM operating system which provides an easy to use management system that effectively enhances productivity. All ASUSTOR NAS devices come equipped with Intel high performance processors that combine with ADM to provide stable data protection and security. Furthermore, with regards to enterprise users,  ASUSTOR NAS provides RAID data protection mechanisms, 2-way backup transfer support, Mission Mode backup, seamless integration with Windows AD, support for 13 types of ACL advanced permissions settings, integrated IP-SAN iSCSI storage mechanisms, smart fan temperature control, internal and external disk hibernation, system sleep mode (S3), and S3 triggering mechanism, optimized overall performance increases, newly added SSD Trim, SNMP, proxy server connections and TFTP connections. Additionally, Dr. ASUSTOR and S.M.A.R.T scans allow enterprise users to easily keep track of the health of their system and hard disks. Also worth mentioning is ASUSTOR's seamless system migration function. When users need to upgrade their system, they simply need to take out their existing hard drives and then insert them into the new system. The convenience offered by this function is tremendously beneficial to businesses looking to minimize downtime when upgrading their server. Other business Apps that can be installed on ASUSTOR NAS devices include Mail Server, Anti-Virus, VPN Server, and the new virtual machine App VM Center.
ASUSTOR Mobile Apps
ASUSTOR has already released 8 different mobile Apps, providing users with the ability to remotely access their NAS while on the go. ASUSTOR has also recently added a variety of new mobile app functions including a passcode lock feature and encrypted connections for enhanced security and privacy. AiMaster also now brings the NAS initialization process to mobile devices, providing for a truly convenient mobile NAS experience. Furthermore, the new AiVideos app now allows users to stream videos directly from their NAS to their mobile devices while AiData adds new functions including search, file list sorting and thumbnails, giving users more tools to use when managing files.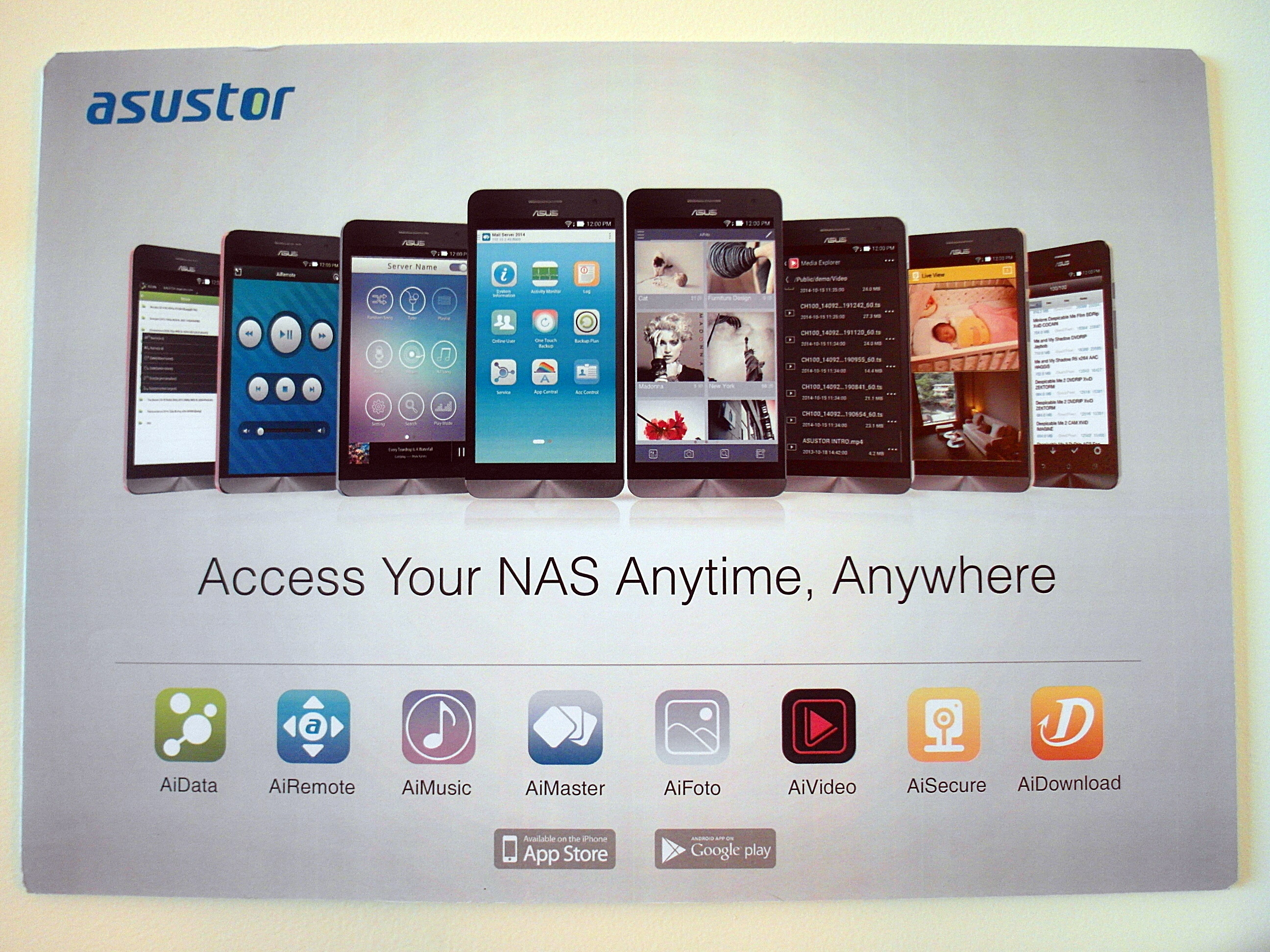 Introduction to ASUSTOR NAS Series
Intel Core i3/Xeon E3 70R Rackmount Series
This series includes the AS7009RD and AS7012RD models equipped with Intel® Core i3 3.5GHz dual-core processors and the AS7009RDX and AS7012RDX models equipped with Xeon E3 3.4GHz quad-core processors. These models are compatible with the highest capacity hard disks on the market (6TB), giving enterprise users the ability to easily create immense 54TB and 72TB storage spaces. Redundant power supplies provide a steady source of power while a smart fan control mechanism automatically controls fan speeds, providing efficient cooling for system stability, even under high system loads. 70R series devices are also equipped with flexible hardware expansion options. All devices come with 4 high speed Ethernet ports, 2 expansion slots for 10GbE or SAS cards, 4 SuperSpeed USB 3.0 ports, 2 eSATA ports and 4GB UDIMM DDR3 RAM which is expandable to a maximum of 32GB. These models truly allow business owners reap the most benefits at the most economical price point.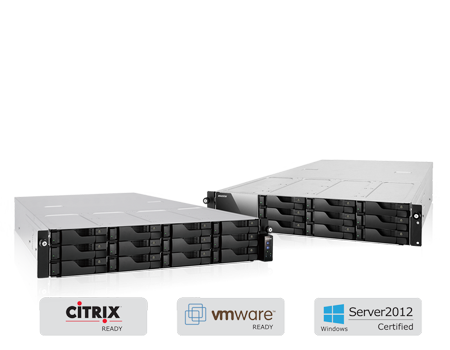 Intel Core i3 70T Tower Series
The models in this series include the AS7004T, AS7008T and AS7010T which come equipped with Intel Core i3-4330 3.5GHz dual-core processors and 2GB SO-DIMM DDR3 RAM. These devices feature outstanding performance with read and write speeds of over 112 MB/s. All devices feature 2 gigabit Ethernet ports, 3 USB 3.0 ports, 2 USB 2.0 ports and 2 eSATA ports, allowing enterprise users with light storage requirements to maintain expansion flexibility and versatility. Additionally, a specialized cooling system featuring extra-large fans and dedicated heat pipes work with the ingeniously designed disk tray vents to allow air to flow from the front to the back of the device, effectively cooling the CPU and hard disks. The ADM software also comes with an automatic fan control mechanism that effectively controls the fan rotation speed, significantly lowering any noise produced. Furthermore, enterprise-class hardware and a rich variety of multimedia output functionality make the 70T series the optimal choice for demanding users looking for 4K playback and a high performance multimedia center. The AS7008T and AS7010T models also feature 10GbE expansion slots that make them ideal for high-traffic enterprise environments.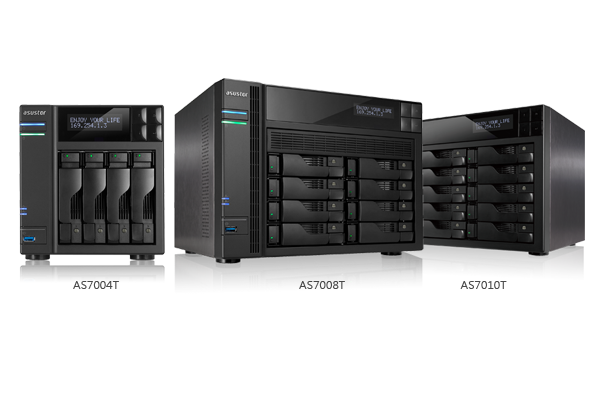 Intel Celeron 51T/50T Tower Series
This series includes the 51T models (AS5102T, AS5104T, AS5108T, AS5110T) equipped with Intel® Celeron J1900 2.0GHz quad-core processors and the 50T models (AS5002T, AS5004T, AS5008T, AS5010T)  equipped with Intel® Celeron J1800 2.41GHz dual-core processors.  These devices come in 2, 4, 8 and 10-bay models and are suitable for small businesses or prosumers with significant data or multimedia storage needs. The processors in these feature a frequency burst mechanism which allows for added computing power when needed, providing for seamless and smooth operation. Additionally, this series features flexible hardware expansion possibilities with 3 USB 3.0, 2 USB 2.0, and 2 eSATA ports in addition to an HDMI 1.4a port, S/PDIF port and infrared receiver which can be used to create a home multimedia center. Furthermore, when upgrading system memory, users need only remove the cover of the device. This provides for fast and convenient upgrades in contrast to the more complicated products on the market. Moreover, the 8 and 10-bay models feature 4 gigabit Ethernet ports which can provides enterprise users with the type of flexibility they need for high-traffic environments.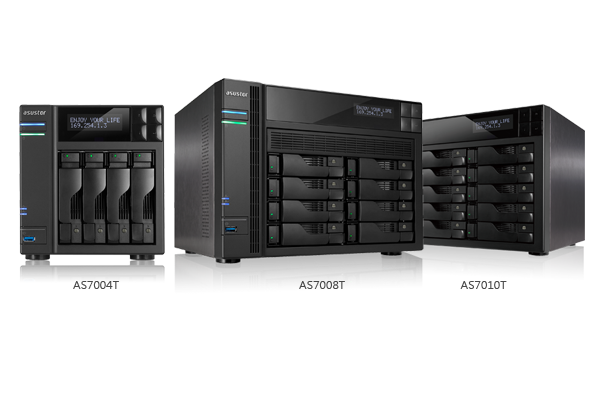 Intel Atom 3T/2TE Tower Series
These two series were the first created by ASUSTOR for personal cloud storage and multimedia use and offer an exceptional value. The devices in these two series come equipped with Intel Atom dual core processors which provide excellent overall performance, proving users with a reliable storage server. The intuitive ADM operating system and mobile apps allow users to easily create a personalized cloud storage and backup center. The 3T/2TE series are equipped with HDMI ports and supports the ASUSTOR Portal local playback App which allows users to play multimedia from their NAS directly on HD ready monitors or TVs. Users can also pair ASUSTOR Portal with ASUSTOR's AiRemote mobile app, official remote or USB keyboards and mice to control the ASUSTOR Portal interface. The models in these two series include the AS-302T, AS-304T, AS-202TE and AS-204TE models. Also included are the AS-202T and AS-204T models which allow users to create cost-effective personalized cloud storage without the HDMI local playback function. The ASUSTOR 3 series devices feature a unique hardware transcoding function, providing real-time video transcoding for a more convenient playback experience.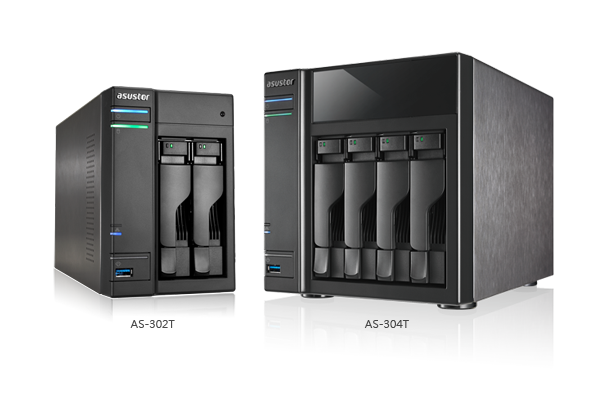 ASUSTOR's exhibition information is as follows:
Date:             Monday January 5th – Thursday January 8th, 2015
Time:             9:00 AM – 6:00 PM (9:00 AM – 12:00 PM on January 8th)
Location:      Suite#6106, Trump International Hotel LV
2000 Fashion Show Drive
LV, Nevada 89109
USA
For further information please contact: [email protected]
About ASUSTOR
Founded in 2011, ASUSTOR Inc., a subsidiary of ASUSTeK Computer Inc., is a leading innovator and provider of private cloud storage (network attached storage) and video surveillance (network video recorder) solutions. ASUSTOR is devoted to providing the world with unparalleled user experiences and the most complete set of network storage solutions possible.