VisionTek Announces CyberWeek Deals: Graphics Cards from $1,
Candyboards (mini keyboards) 90% off…Just $1,
Award-Winning CryoVenom Liquid-Cooled Graphics Card Just $299,
Huge Savings On Other Tech Gear and Accessories
VisionTek says "bah humbug" to one day CyberMonday promotions by offering a full CyberWeek of deals
WHEN: December 1-7, 2014, or while limited supplies last.
WHERE: All product deals are described in attached image as well as viewable on-line at:
http://www.visiontek.com/index.php?option=com_acymailing&ctrl=archive&task=view&mailid=27&key=Bu8hpfqY&subid=4-Vwb4LoyfKbQnMZ&tmpl=component
Orders must be placed at www.visiontek.com
WHO: Anyone with a US residential address can order. VisionTek is unable to ship to PO boxes, APO's, and addresses outside the continental United States at this time.
WHAT: No rainchecks. Some sales are final. Warranties as noted on individual product pages. ReVisioned Mystery Boxes, CryoVenom Liquid Cooling Kits, and $1 Candyboards are limited to one per order. CryoVenom R9 290 and CryoVenom R9 290X LE are limited to two per order.

Limited quantities are only available for a limited time… or while supplies last!
Shop early at visontek.com to score these incredible deals December 1-7, 2014!
A new graphics card is as easy as $1, $2, $3! Only at visiontek.com!
Our ReVisioned products are either open box, like-new items, or fully reconditioned products, all tested and verified functional by our Tek Support team. We are offering three great ReVisioned Graphics Card Mystery Box items for just $1, $2, and $3! You can get an AGP graphics card for just $1, a Radeon 2000-3000 Series graphics card for only $2, or a Radeon 4000-5000 Series graphics card for a measley $3. The catch? You won't know what you're getting until you get it! But for those prices you'll want one of our ReVisioned Graphics Card Mystery Boxes just for the thrill of the find.
ReVisioned Graphics Card Mystery Box quantities are extremely limited, so you'll want to shop early on Monday, December 1, 2014 to snag one for yourself. Once they're gone, they're gone!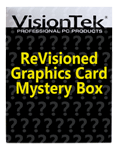 Liquid cooling just got cooler!
Now is the time to upgrade to liquid cooling! The award-winning VisionTek CryoVenom® R9 290 will be on sale for just $299, while the CryoVenom R9 290X Limited Edition will be available for only $399!
But wait, there's more! Our two top-notch liquid cooling kits will also be on sale during Cyber Week for 50% off! So you can snag a CryoVenom Liquid Cooling Kit for as low as $150.
Combine these two deals, and you can liquid cool your system with plug-and-play, warrantied products for under $450! Happy holidays indeed!
RockDocs are 50% off and BOGO!
Get the party started this holiday season… RockDoc is the perfect stocking stuffer for all music-lovers! They're already 50% off, but we wanted to sweeten the deal. Buy a RockDoc and get a second at no charge with coupon code "CYBERBOGO". They make great last-minute gifts for friends and coworkers too!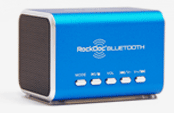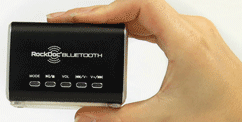 Like stealing a Candyboard from a baby…
This visiontek.com exclusive deal is one you'll cry over missing! Two of our best-selling Candyboards will be available in limited quantities for just $1. That's a savings of over 90% on the VisionTek Candyboard RF (900319) and our VisionTek Candyboard Bluetooth (900335).
Looking for a sweet replacement for the keyboard and mouse you use to control your home theatre or gaming set-up? This is it!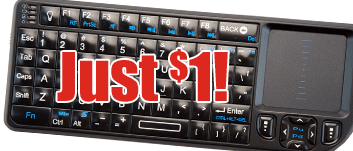 25% off all cables at visiontek.com!
From December 1, 2014 through December 7, 2014 all cables are 25% off. Nothing more to this great deal, and no coupon code necessary!


Get the gamer's advantage for the holidays… Improve your online gameplay with a Killer NPU for only $10!
Our ReVisioned Killer Xeno Pro frees up your CPU to reduce lag, boost frame-rates, and deliver smoother, more responsive gameplay. This dedicated Network Processing Unit is a must-have for your gaming rig to handle the rapid speed and massive volume of data created by complex on-line games. It's a Plug and Play high-performance upgrade without any game mods, patches, or special settings required.
If you hurry, it can be yours for just $10 starting December 1, 2014!