Ink is the most expensive part of using a printer. It may cost over $9,500 per gallon — more than wine! The price tags on the original supplies are outrageous, particularly if you compare them to the prices for the machines. In recent years, consumers have been turning to cheaper alternatives — compatible and remanufactured supplies. These products allow you to make impressive savings, but they are not created equal. Here is everything you should know about replacing cartridges in 2021. 
You can save 20% or even more on every replacement. For example, the Smart Ink store in Canada offers a compatible TN 760 cartridge with free shipping for only $41.99. The original product costs almost three times as much! At the same time, the company provides certified quality, an extensive warranty and instant recognition. Discover how this industry works to start saving on ink and toner!
The Logic Behind the Pricing
Today, you can find a basic inkjet model from a big brand for less than $100, and a laser printer may cost around $170. However, the consumables may have a similar price. Manufacturers exploit our penchant for discounts to sell more printers, so their owners need to splurge on the supplies for years. Cheaper alternatives have disrupted this system. You can get a cheap printer from a big brand and find affordable supplies elsewhere.
The pricing logic is simple: companies need to make money despite selling their equipment below its break-even point. According to the manufacturers, they spend a fortune on research and development. Brother has a multi-dimensional R&D system with a research institute, special centers at every business division and production base and an online platform. According to HP, it holds over 4,000 patents on consumables and spends 1 billion dollars per year on R&D.  
Third-Party Ink vs. Original Ink
Original products guarantee the best results for every user. They also come with a warranty, and compatibility is guaranteed. If you get an original product, you know that it will work seamlessly from day one. So, how do compatible cartridges stack up against their counterparts?
Any printer manufacturer will tell you that only genuine ink or toner can provide the quality expected from their machines. This is an exaggeration. Products from top-rated providers offer excellent quality of printing, which is often comparable to the original supplies. The 'generic' industry has gone a long way in recent years: 
Even independent manufacturers offer certified quality. Whether you choose compatible or remanufactured supplies, you can access the same advantages. Compliance with international standards like CE, ISO 9001, ISO 14000, Reach, or STMC guarantees excellent printing.

These products are divided into two categories: compatible (designed from scratch) and remanufactured (original cartridges filled with fresh ink

or toner

). Both options are legal and let you make considerable savings. Remanufactured products are also the most sustainable, as they reduce plastic waste. 

Furthermore, third-party providers may offer extensive warranties. For example, Smart Ink provides a 2-year money-back guarantee on all products. You can also reach out to its customer support at any time of day or night. 
At the same time, a compatible cartridge of poor quality will not offer the same consistency, reliability, or longevity as its original counterpart. To shop wisely, compare different providers in your area. Check feedback on several platforms to make sure the company delivers on its promises. 
How to Choose a Store 
Any industry has honest and shady providers. To stay safe, buy from trusted websites with a proven track record of success. Make sure there is a warranty, so you can get your money back If the product is faulty. The biggest third-party stores in Canada offer the following benefits:
Certified quality of all products, including remanufactured cartridges (see above).

The latest version of the chip to ensure instant recognition.

High page yield.

Shelf life of 2 years or more.

A two-year warranty.

Eco-friendly products (recyclable).

Testing before shipping.

Reliable multi-layer packaging that prevents transportation damage and prolonged storage time.

Toner/ink level tracking, so you are notified when it is time to order a replacement.
How to Install a New Toner Cartridge
A product from a trusted manufacturer will come with detailed instructions, so you can install it easily. This requires a few simple steps:
Remove the packaging.

Shake the toner cartridge gently.

Remove the protective cap.

Remove the drum unit and insert the cartridge.

Clean the corona wire.

Turn on the printer.

Install the cartridge and the drum unit. Voilà!
This process should only take a few minutes, but it can save you a lot of money in the long run. Be sure to follow simple precautions — do not touch the chip or the drum, which is photosensitive. 
How to Install a New Ink Cartridge
Most inkjet printers use two types of cartridges — a black one and one or more colour cartridges. Each product must be installed in the corresponding slot. This is also relatively easy and should take just a couple of minutes. Do the following:
Remove the packaging from your new cartridge.

Open the cartridge access door on your printer.

Wait until the carriage stops moving.

Push on the old cartridge to release it.

Slide the new cartridge into the slot and push it forward until it locks in place.

Do the same for the other cartridges. Make sure the letter on each cartridge matches the letter on the print head.

Close the access door and start printing!
Like toner cartridges, ink cartridges also have sensitive elements that must not be touched. These are the copper-coloured contacts, the chip, and the nozzle. Even beginners can replace their cartridges easily. Independent manufacturers offer plenty of tutorials and guides to help you. In case of any questions, you can reach out to customer care.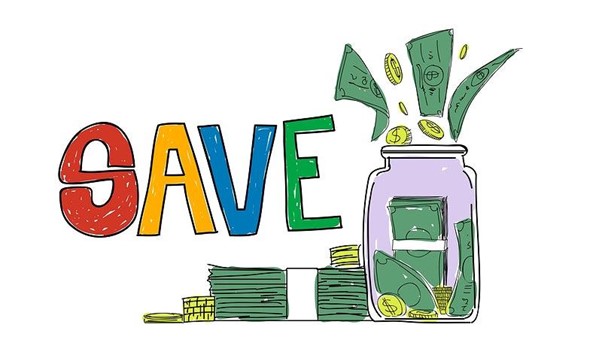 To Sum Up
Owners of laser and inkjet printers are faced with the same issue — expensive consumables from the manufacturers. Whether you buy a Canon, HP or Brother machine, you will discover that OEM cartridges are always more expensive than compatible or remanufactured products. Spend your money wisely, and choose reliable providers with extensive warranties.