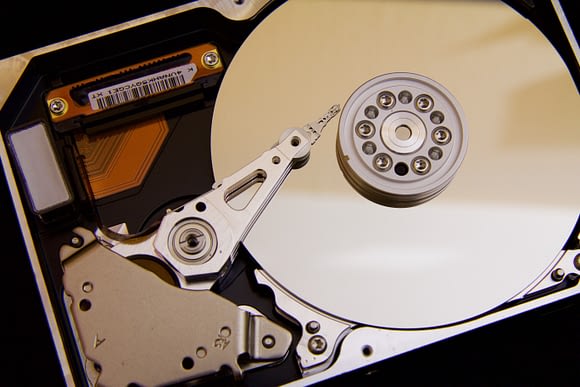 Hard-drive space is not infinite, the massive storage space of 1TB could also look delusionally less in some cases. With usage of so much space you are very prone to see the disk slow down over time.
As we all know, hard-drive is certainly essential for the normal functionalities of the operating system. The estimated average life-span of the hard-drive is 5 – 10 years in a well-maintained condition. In a real-time scenario, the average lifespan of the hard-drive is about 3 – 5 years. 
So, if you are one of the users who is wondering how to test your hard-drive performance or optimize your hard-drive for better usage, this article is for you. In the article, you will get acquainted with effective methodologies on how to test hard-drive for failures.   
Signs that your Hard-drive is Failing 
The below-listed signs are usually the red alert for your hard-drive failing, if you encounter the below-mentioned signs you might have to test your hard-drive performance 
Freezing of hard drive

Hard-drive slowing down with basic function  

Blue Screen of Death 

Accumulation of bad sectors 

Re-booting of the operating system 

Physical damage and sounds on hard-drive 
If you have encountered the above-mentioned scenarios or experiencing any other symptoms of the hard-drive you can test your hard-drive with effective solutions given in the below-section
Before implementing the below-mentioned solutions, we recommend you to backup your valuable data. During the process of implementing the below mentioned solution you can incur data loss. Hence it is advised to recover data and progress with the below-listed methods.
Solutions of How to test a hard-drive is failing 
Follow the below listed methods to effectively check if your hard-drive is failing 
Run POST (power ON self-test)

Test your hard-drive performance using CHKDSK

Replace the drive to see the differentiation in performance
Tip: Recover Data from the failing hard-drive before it's too late  
Data loss is very unpredictable, while implementing the command prompt or other disk functionalities to test or fix your hard-drive, you are likely to incur data loss, or if you see your hard-drive failing or a deterioration in performance, we recommend you to recover the residing data on your hard-drive. 
With the help of reliable data recovery utility like Yodot Hard drive recovery software, you can effortlessly recover the lost or deleted data from the failing hard-drive.  The tool is compatible with all versions of Windows and macOS. 
You will be able to effortlessly recover the files from SD card, USB or an external hard-drive detected as local drive. 
Use POST to verify your hard drive's health
Every computer or manufacturer has an inbuilt feature to test the hardware components of your computer. Check with the user manual or the manufacturer's website to get the instructions to run a self-diagnostics test. You will find Hard drive in the list and wait until the test returns a passed or OK message.
Verify your hard-drive health using CHKDSK
Check disk can also run using the command line (DOS) prompt

Click Start and then click

Run

Open the command prompt and type cmd in the search box then click

OK

Right-click cmd.exe in the search results and then select Run as Administrator

Use one of the following methods:
To run Chkdsk in read-only mode, at the command prompt, type

chkdsk

, and then press <

Enter

>

To repair errors without scanning the disk for bad sectors, at the command prompt, type

chkdsk volume:/f

, and then press <

Enter

>

To repair errors, bad sectors, and readable information, at the command prompt, type

chkdsk volume:/r

, and then press <

Enter

>
Replace the Drive 
Replacing the hard-drive is the best upgrade input onto your operating system. Replacing your old hard-drive with a new hard-drive with better RAM or an SSD is a solution to start with. But before moving onto your installation of your new drive on the OS, we recommend you to recover the data from the residing drive and then go ahead with the installation procedure. 
Things to do before your Hard-drive starts to Fail. 
Do not rely on signs or the freezing of the hard-drive to tell you whether you have a failing hard drive. it is more likely than not that it will fail unexpectedly and without any warning signs whatsoever. Rather than trying to forecast something that is even less predictable than the weather, you should rely on backups
If it is too late, you will need to recover data as soon as you see the signs of failing hard-drive enhancing. Yodot hard-drive recovery tool can effortlessly recover your lost or deleted data from your hard-drive within a matter of few clicks.