Conclusion
The Aerocool Vs-9 is one of those cases that can meet the needs for so many individuals. Aimed at the gamers and enthusiasts, it offers all the space one would need in putting together the ultimate gaming. Enough room to house a full-size motherboard and plenty of space to fit larger graphic cards in multiple numbers. And when it comes to having enough territory for drives, you have it. The combinations of nine 5.25" drive bays couple with five 3.5" bays you should not lack room even when using raid arrays.
I don't know if that was the intentions of Aerocool but the Vs-9 offers enough space for dual radiator setups for water-cooling loops. There is plenty of area in the front for a dual rad as well as in the top panel.
For a $60 case you know you would not be getting all the bells and whistles that you would see in a $100 plus case. Some things would have to be eliminated from the build in order to put a cheaper case on the market. In the case of the Vs-9 one of the things cut from the budget was addition case fans. Included is one rear mounted fan when there is a possibility of nine. One good thing about this is you pick what fan you want and not what someone else wants you to have or pay for.
Also you will not find the Vs-9 to be an extra wide model. Aerocool elected to keep the model thin to take up less space. But if you are worried about cable management it comes in the form of built-in clips. The clips will only clamp down a few cables leaving you find ways of hiding the rest.
One thing we found to be the Vs-9 lesser point is the case is a little on the flimsy side when no components are in place.
The Aerocool Vs-9 does offer a lot of features that we are seeing as a plus in many cases like tool-less operations, black interior housing, good ventilation and good looks. All of which cannot be found in all $60 cases. Making the Vs-9 a good buy.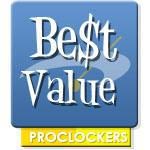 {aseadnetadblock|aerocool vs-9|aerocool pgs}