Introduction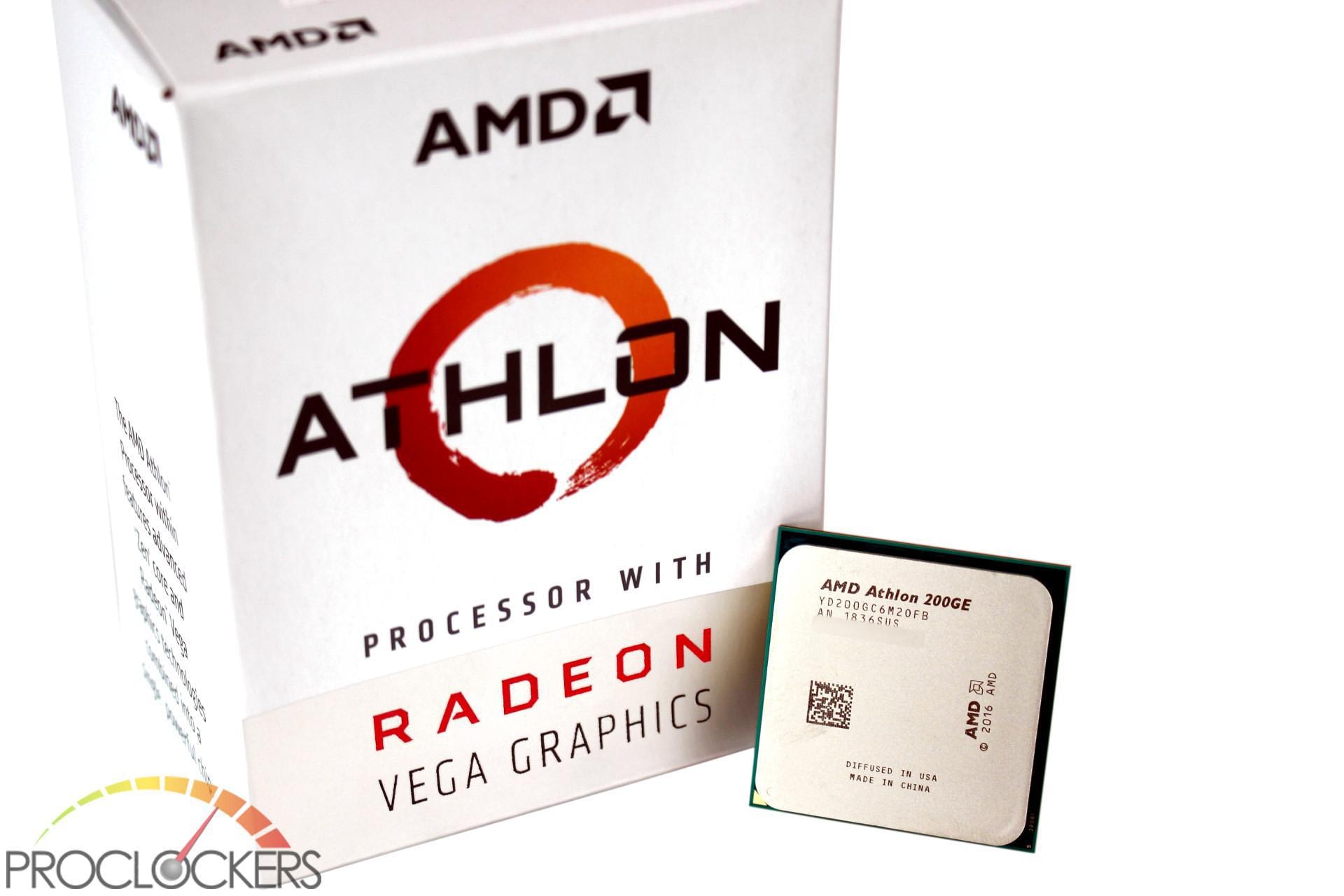 AMD's Zen architecture has been making waves for more than a year and a half now with a seemingly never-ending stream of high-performance CPU's that continually climb in core counts, All the way up to the staggering 32-core Ryzen Threadripper 2990WX. Today we'll be looking at its polar-opposite, the very budget friendly new AMD Athlon 200GE. Featuring twin Zen cores coupled to three Vega Graphics units and one of the lowest wattage ratings of any desktop Zen CPU, the Athlon 200GE might just be perfect for your next media or office PC. Being based on the versatile AM4 socket, you can even use it to get your foot in the door if you are looking to upgrade an older machine. Let's see how it does!
Pro Clockers would like to thank AMD for sending us the Athlon 200GE to check out. We've been looking for a perfect match for our fully passively cooled media setup!
AMD's Take on the Athlon 200GE:
The New AMD Athlon™ Processor with Radeon™ Vega Graphics
Advanced AMD Processing and Graphics Technologies for Everyday Users.
The most advanced entry-level processor AMD has ever created, for users who value fast responsiveness and built-in Radeon™ Vega Graphics, with the cutting-edge processor architecture you need to take advantage of graphics card upgrades.
Surf the internet smoothly, stream videos without a hiccup, and play the most popular eSports games in high-definition 720p.
4 processing threads
Advanced AMD Radeon™ Vega Graphics included for 720p E-sports gaming out-of-the-box
Cutting-edge 'Zen' processor architecture has the power you need to harness the power of graphics card upgrades for HD+ 1080p Gaming