Overclocking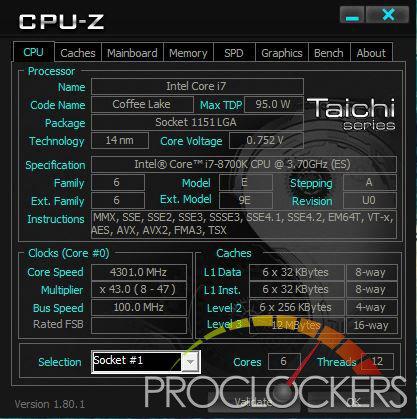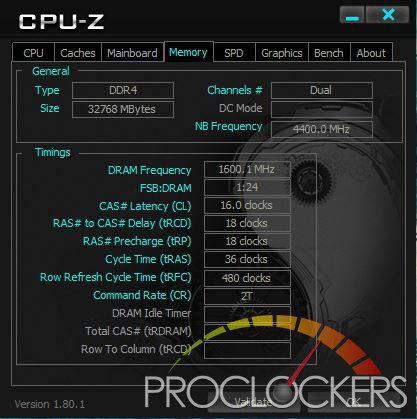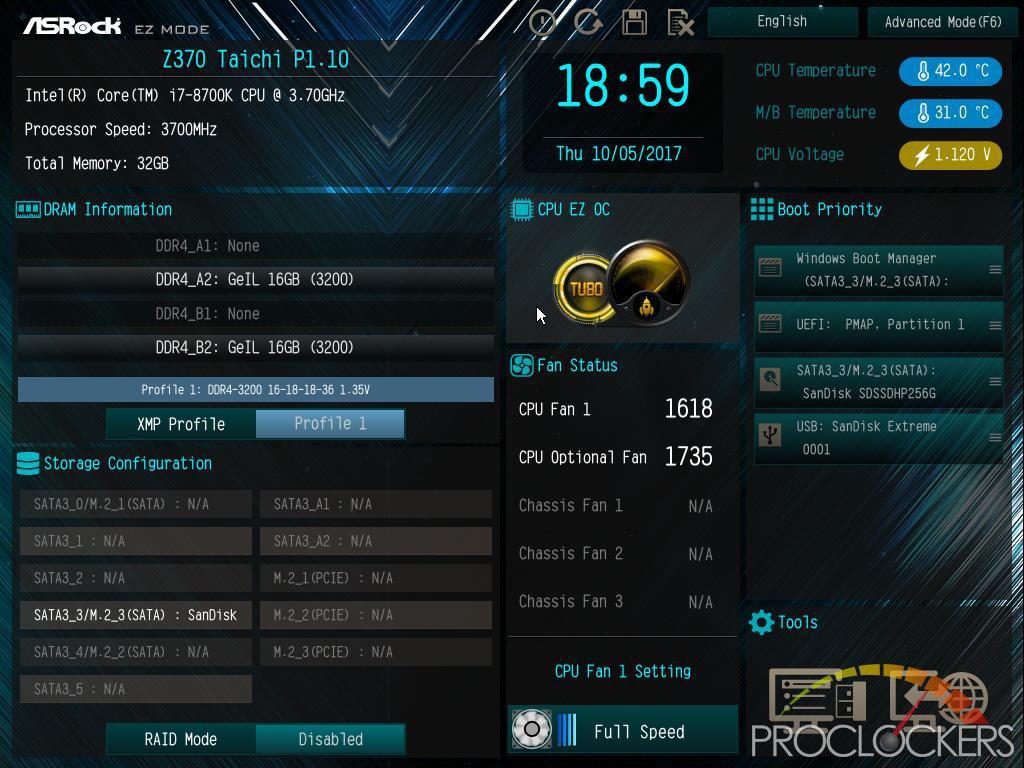 Since out Z370 Taichi has an 'EZ OC' mode, we'll give it a spin first. We popped into the BIOS and simply enabled it, saved and rebooted.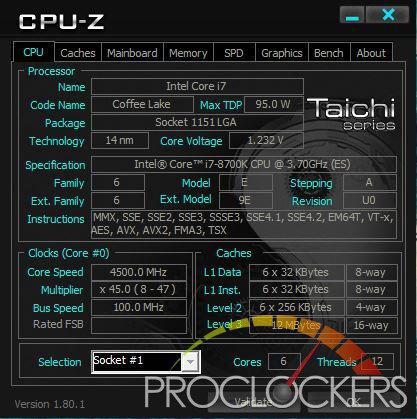 Once we booted up, we find that the automatic overclock has given us a speed of 4.5GHz across all six cores.  This is a small jump and we're pretty sure we can do a bit more.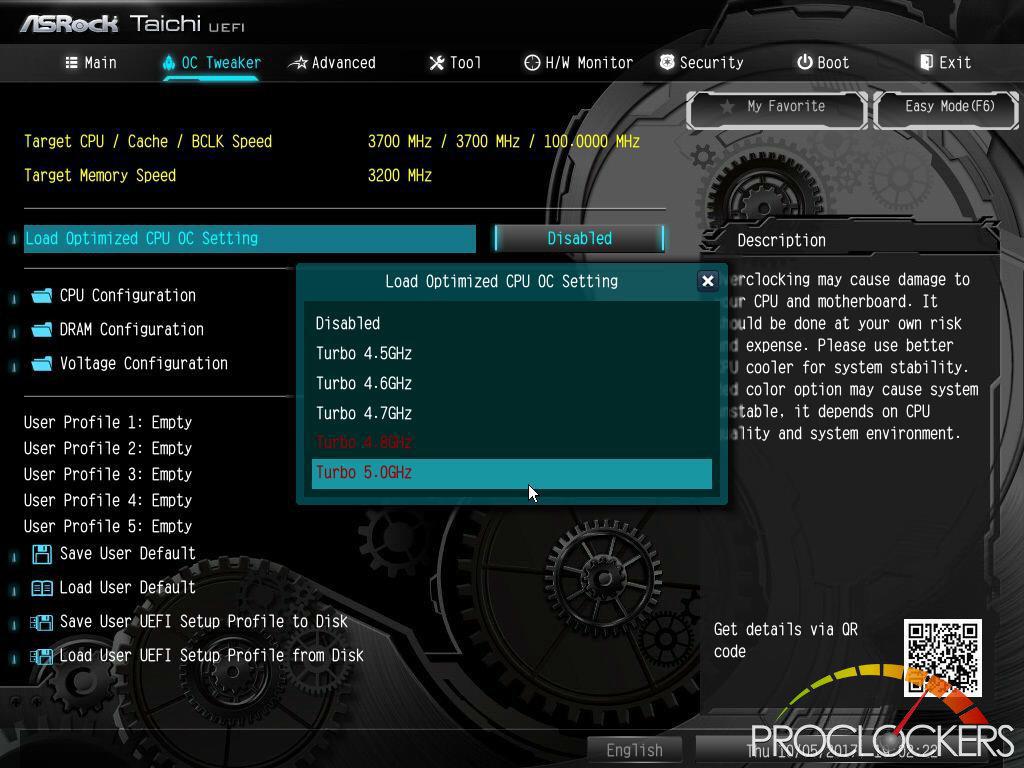 Once back in the BIOS we jump into the OC Tweaker area and load the most aggressive CPU OC Setting there is.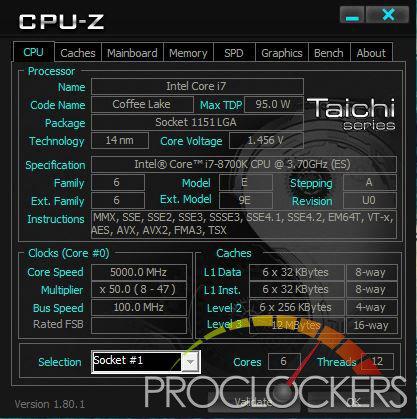 As advertised, this gives us 5.0 GHz across all 6 cores. While this is stable, the core voltage is way too high at 1.45V and any benchmark attempt runs into thermal throttling, even on a custom liquid loop.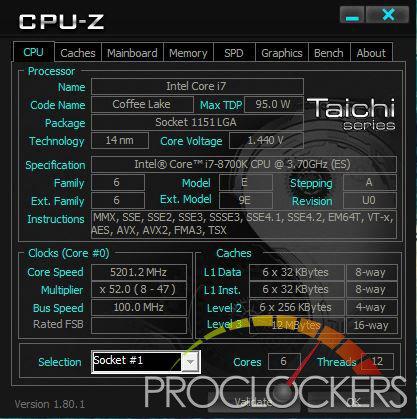 Even backing the voltage down to 1.44V, we are still able to push the clock up to 5.2 GHz by hand, but throttling is an issue.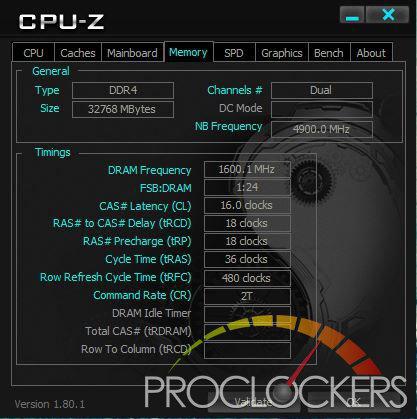 In the end, we settled on 5.1 GHz core speeds and the cache boosted to 4.9 GHz.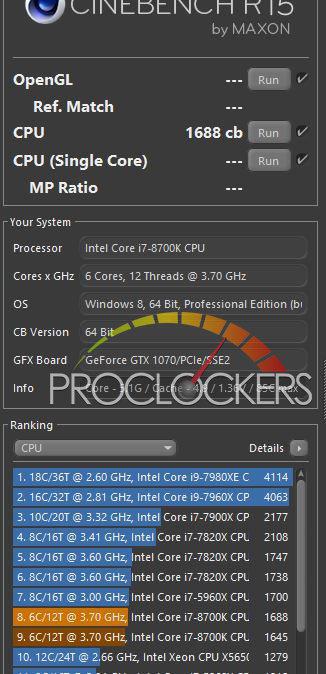 This combination ended up giving us our best ever Cinebench score with this CPU at 1688.