Final Thoughts & Conclusion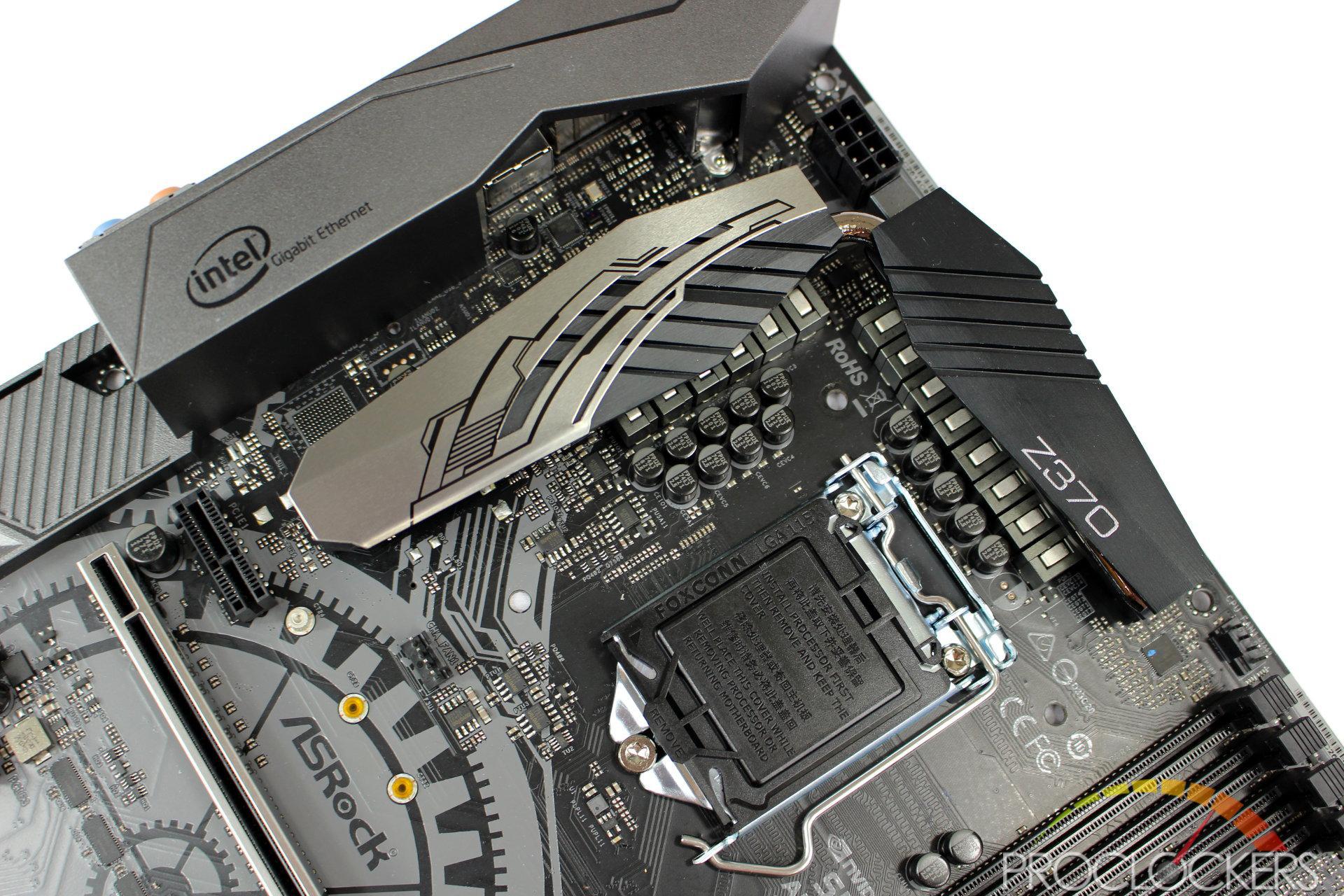 We've found in the past that ASRock's Taichi boards are solid performers, and the Z370 Taichi follows that tradition. The former black and white colored boards are nice, but we feel the more neutral color scheme opens up a really nice board to a bit larger audience. With a $220 street price, the ASRock Z370 Taichi is an affordable choice with a great level of performance. It placed at the top of pretty much all of our benchmarks right out of the box which is impressive enough, but we managed to hit a peak of 5.2 GHz but we hit out very best Cinebench score yet on the i7-8700k.
We really like the newer neutral color scheme with the metallic accents on the heatsinks, but users looking for a black and white board might be a little letdown. The small amount of RGB accenting is tasteful without looking like the steampunk disco like it easily could be. We really can't find any negatives to point out on the Taichi. The automatic overclocking tools are not highly aggressive, but the factory provided profiles do quite well so we won't mark off points for that one since you can manually overclock quite high anyway. Overall, if you are in the market for an upgrade to a new 8th generation platform, or want to just build a new gaming powerhouse, ASRock's Z370 Taichi would make a great platform to build on. Great job ASRock!