Final Thoughts & Conclusion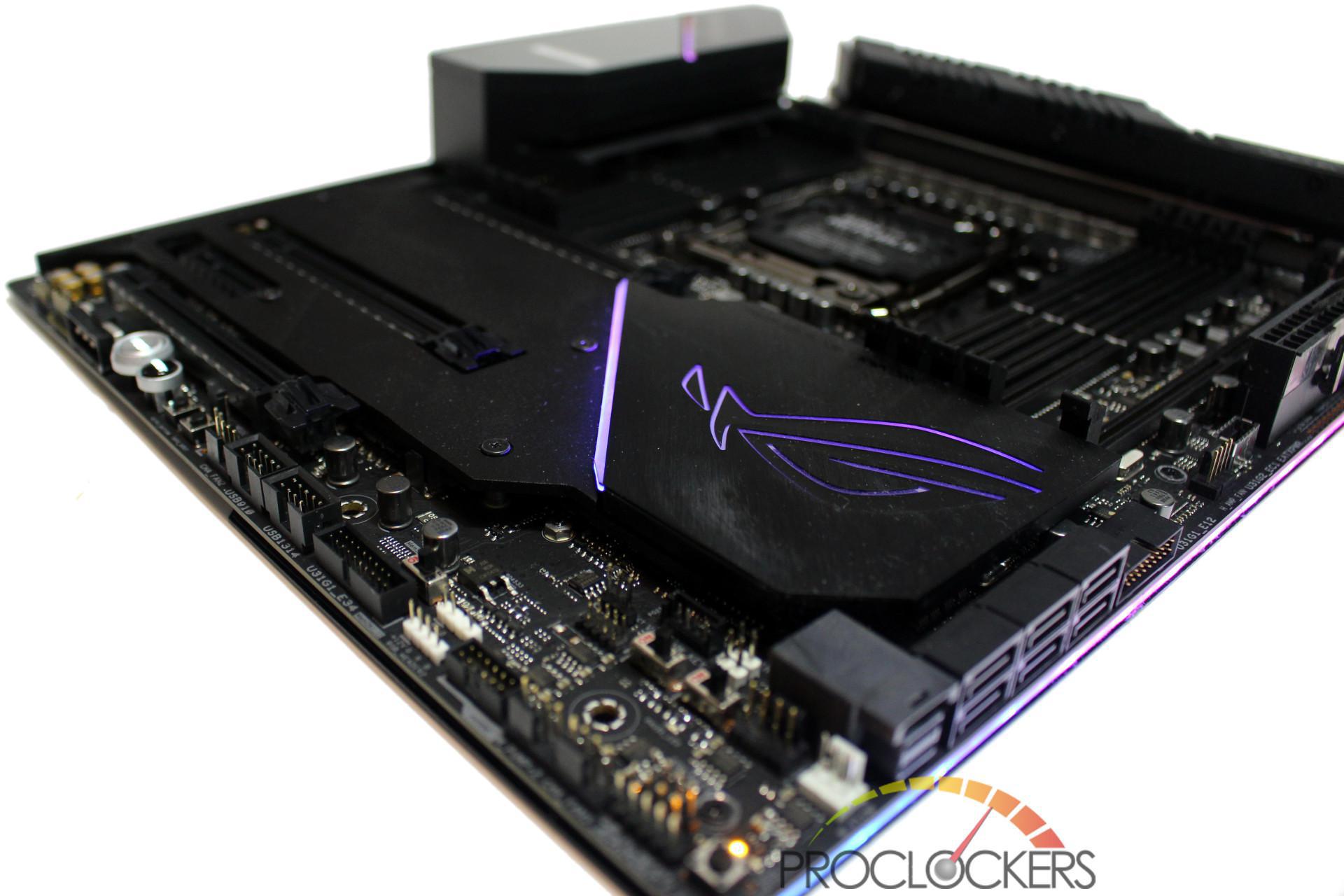 ASUS has once again provided a no-holds-barred powerhouse for Intel's latest High-End Desktop CPU's and can easily handle even the biggest Core i9-9980XE 18-core CPU maxed out while overclocked. We never did see the VRM fans kick on, and it stayed cool, barely above room temperature while overclocking the still demanding 10-core Core i9-7900X. Memory overclocking was almost non-stop, even in Quad-channel mode, we were able to pull the fastest speed out of this kit of memory we've ever gotten, a full GHz over the XMP rating of 3200MHz. ASUS's claims support for 4266+MHz and we won't challenge that claim at all, we pretty much got there with a much lower rated kit without really trying hard, and we only added 0.03V to the memory to do so.
Out of the box, performance was great, and it held first place in all but one gaming test and placed well in every other test. We wish Intel's VROC was a little more mature, having 3x M.2 slots available connected to the CPU provides the opportunity for staggering storage performance. Having the latest high-speed networking on-board is just the cherry on top when you need to get things done. The new Fan Extension II card is really nice, as are the piles of extra fan headers and RGB channels it is. Speaking of RGB, we really wish there was at least one more Digital/Addressable RGB header somewhere on the board. You get a total of five normal ones, so one of these being digital would have been nice.
We really like the new aesthetics, but obviously, that is subjective. The aluminum covers and heatsinks, as well as the massive new VRM heatsink really gives this board a premium feel and lets you know it means business. With a price tag of about $750 on the street, it's certainly on the expensive end, but when you need no compromises on high-end systems, ASUS has you covered.
Great Job ASUS!