Packaging & Unboxing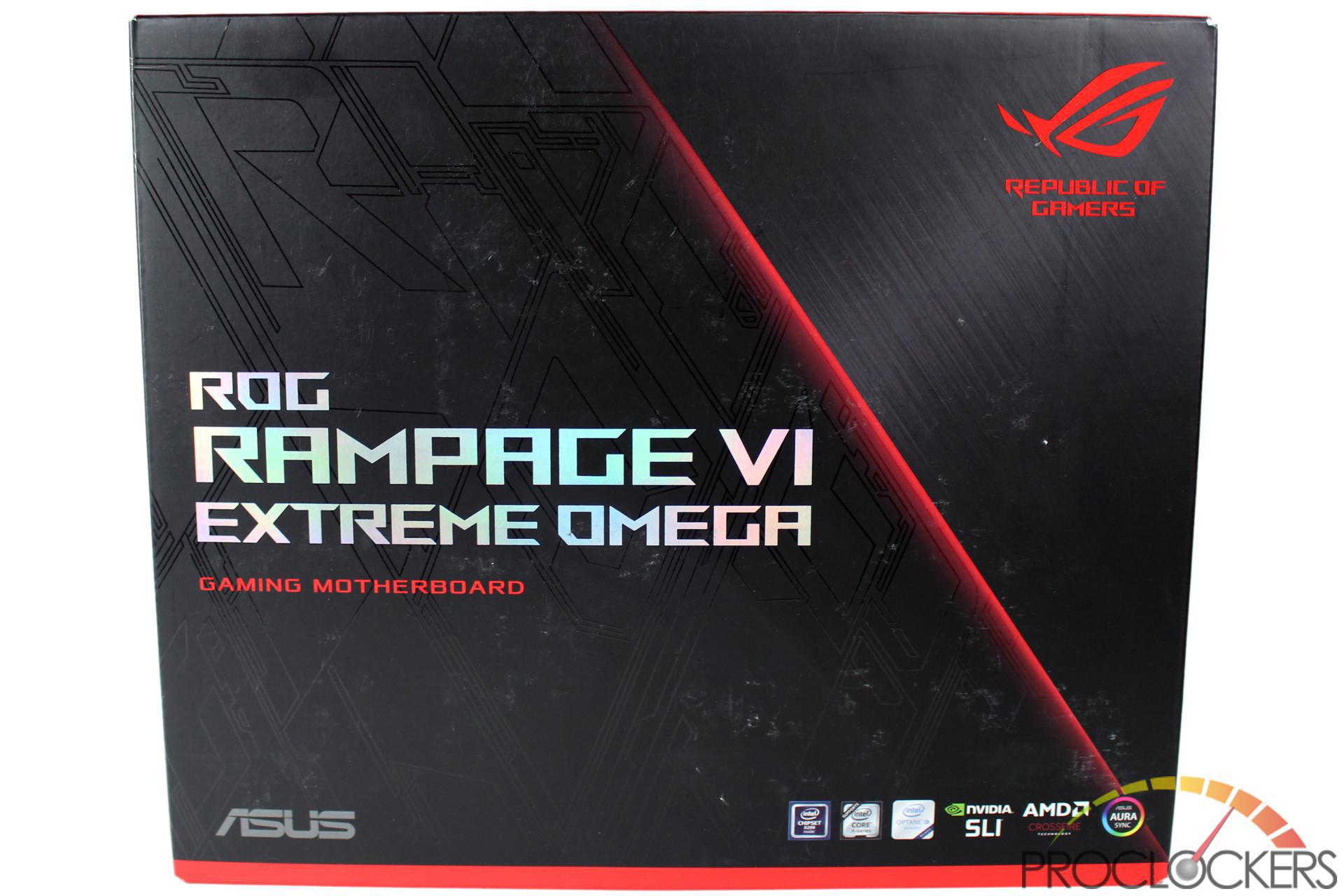 ASUS's ROG Rampage VI Extreme Omega comes in a black box with a brushed metal finish. The ROG logo sits in the corner and the model of the board covers a large swath of the box in metallic color changing letters.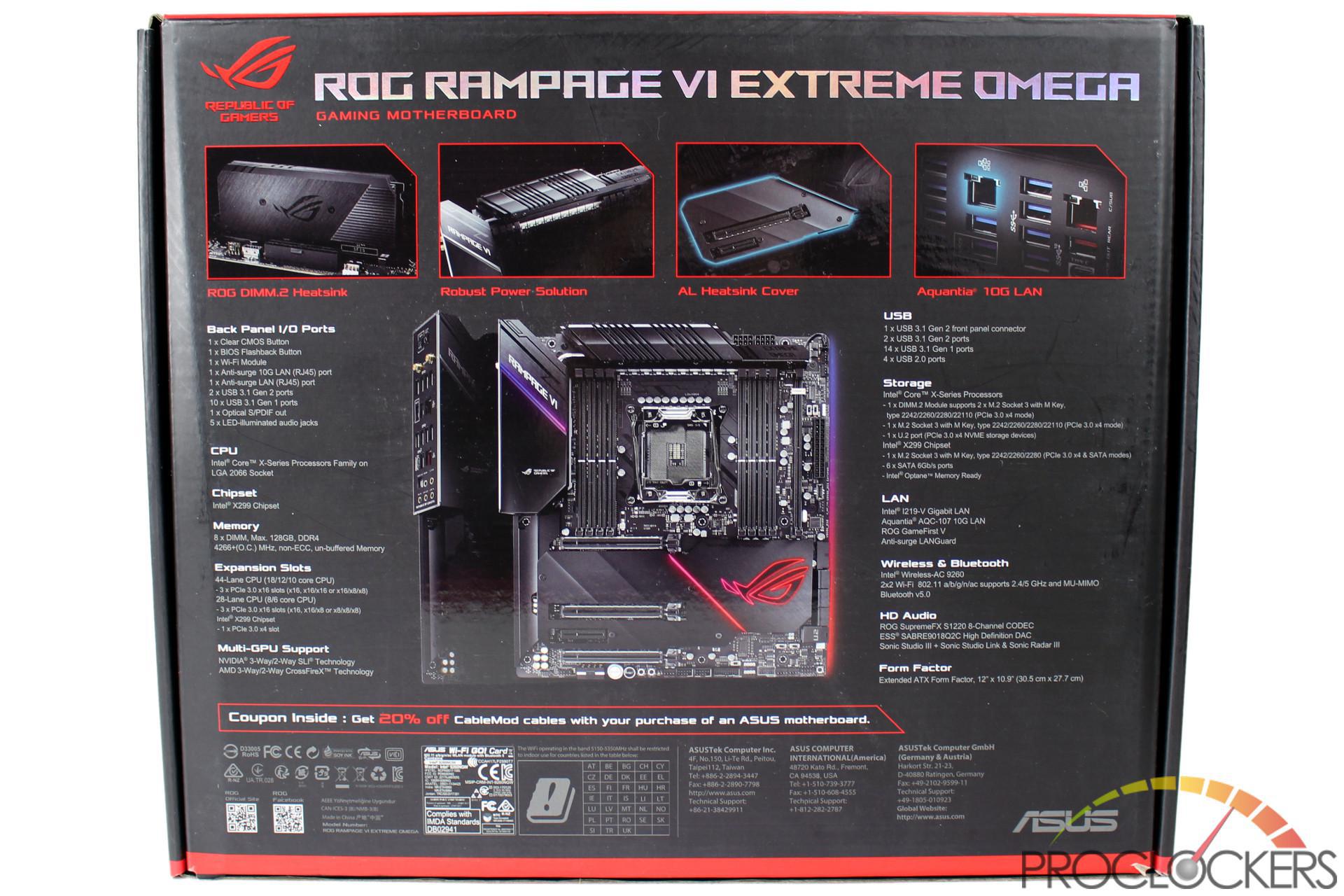 The rear of the box has a picture of the board in the center and is surrounded with features and specs.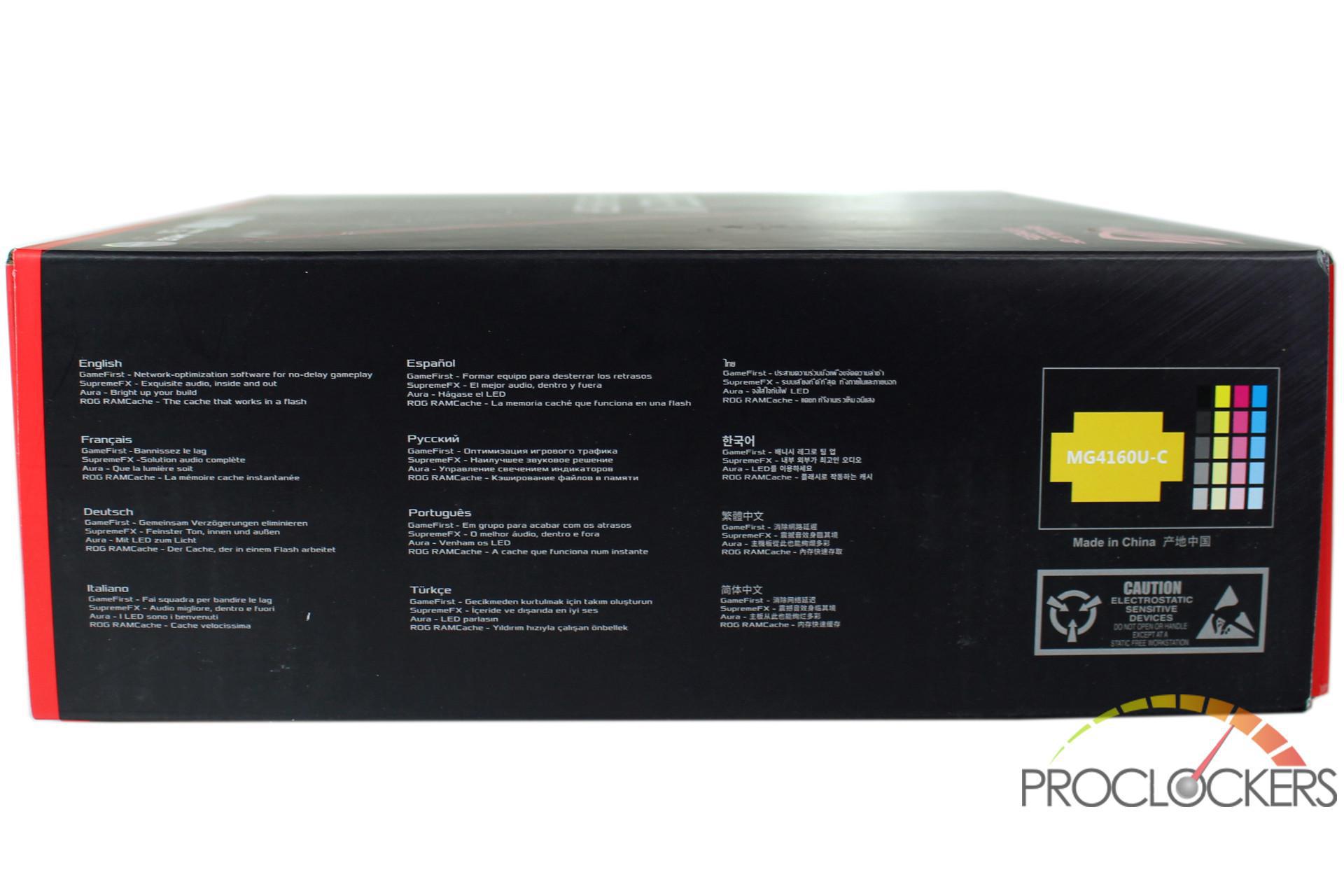 Some features can be found in several languages on one edge.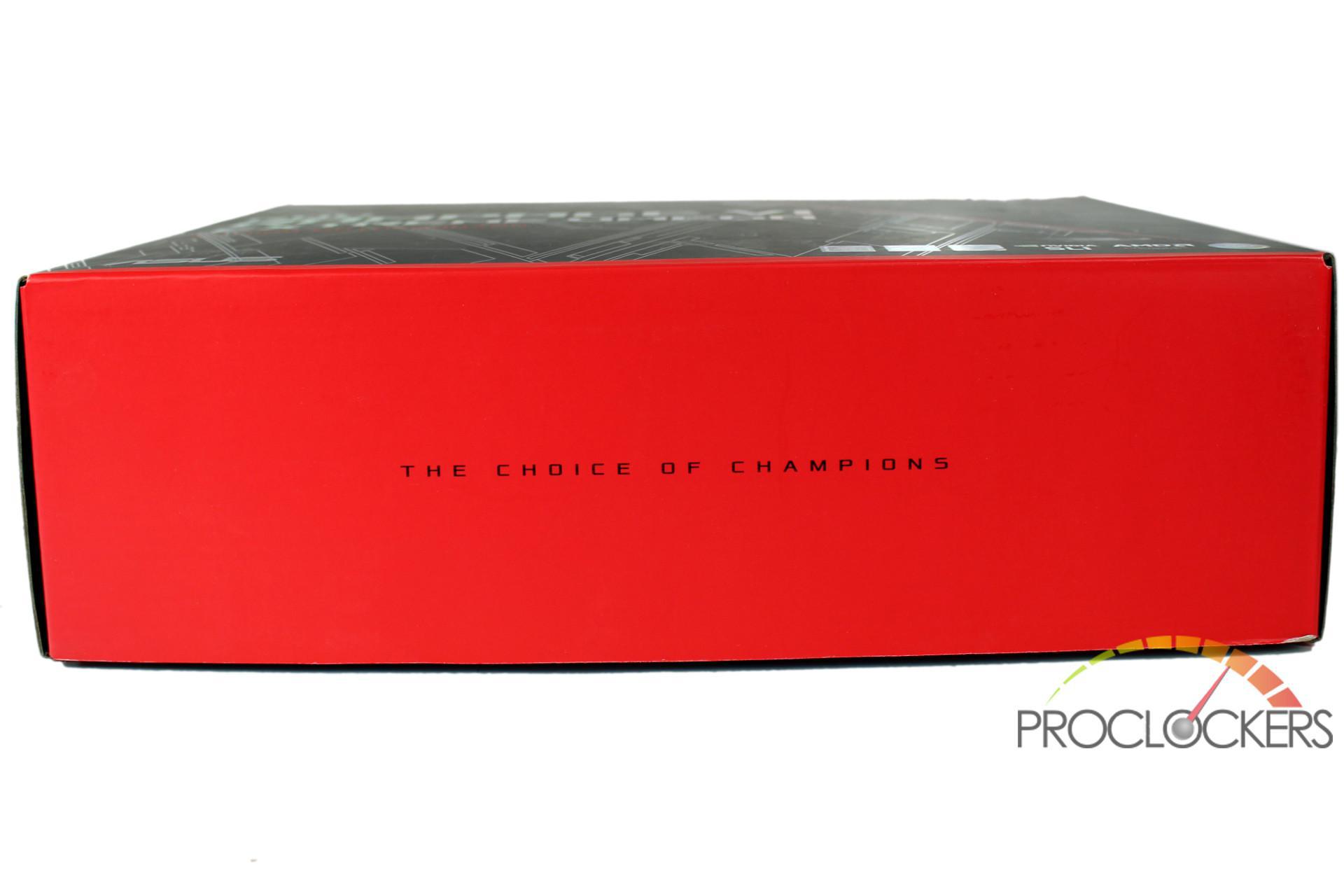 The bottom of the box has a simple slogan: The Choice of Champions.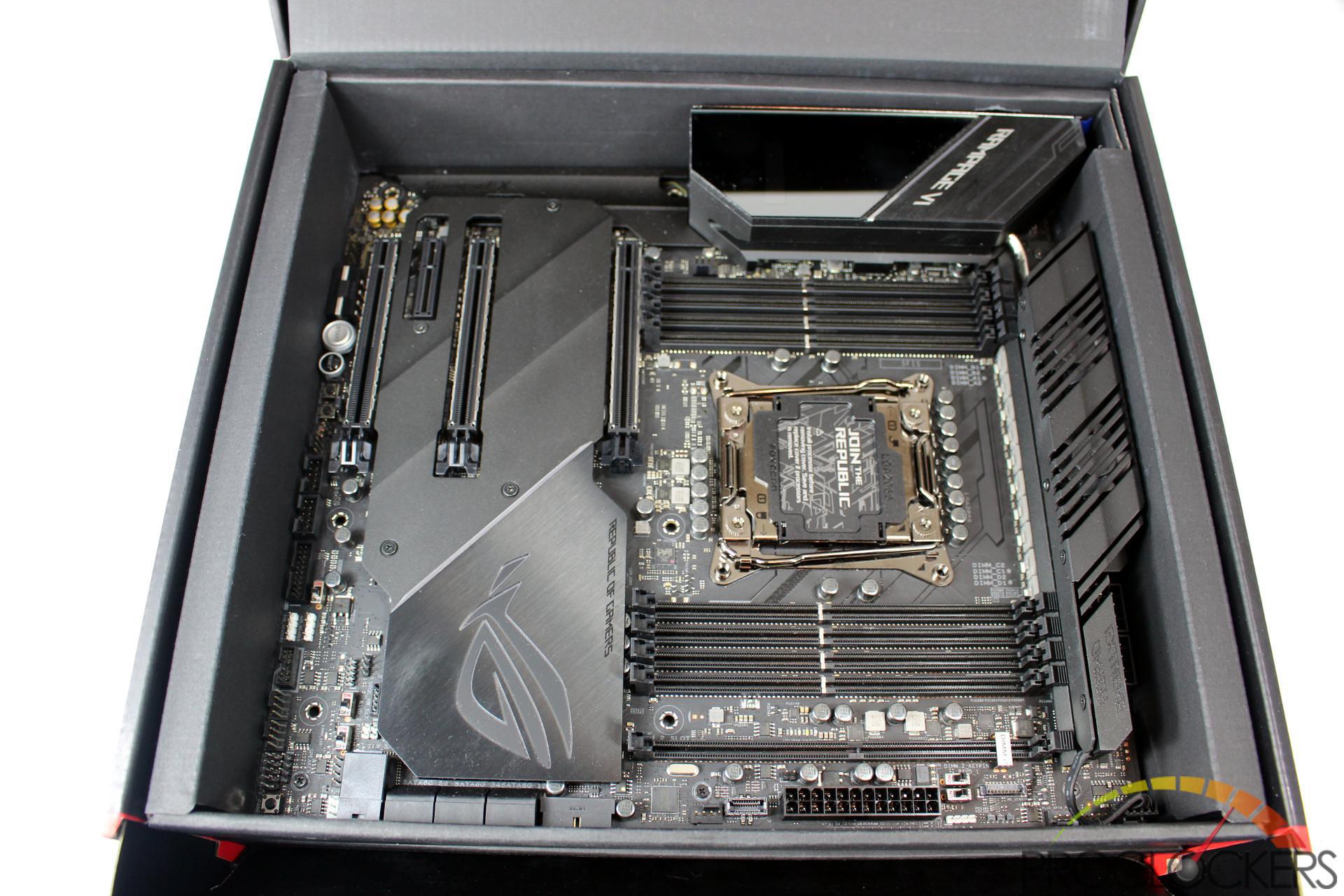 Inside, the Omega can be seen clearly under the clear cover in its own tray.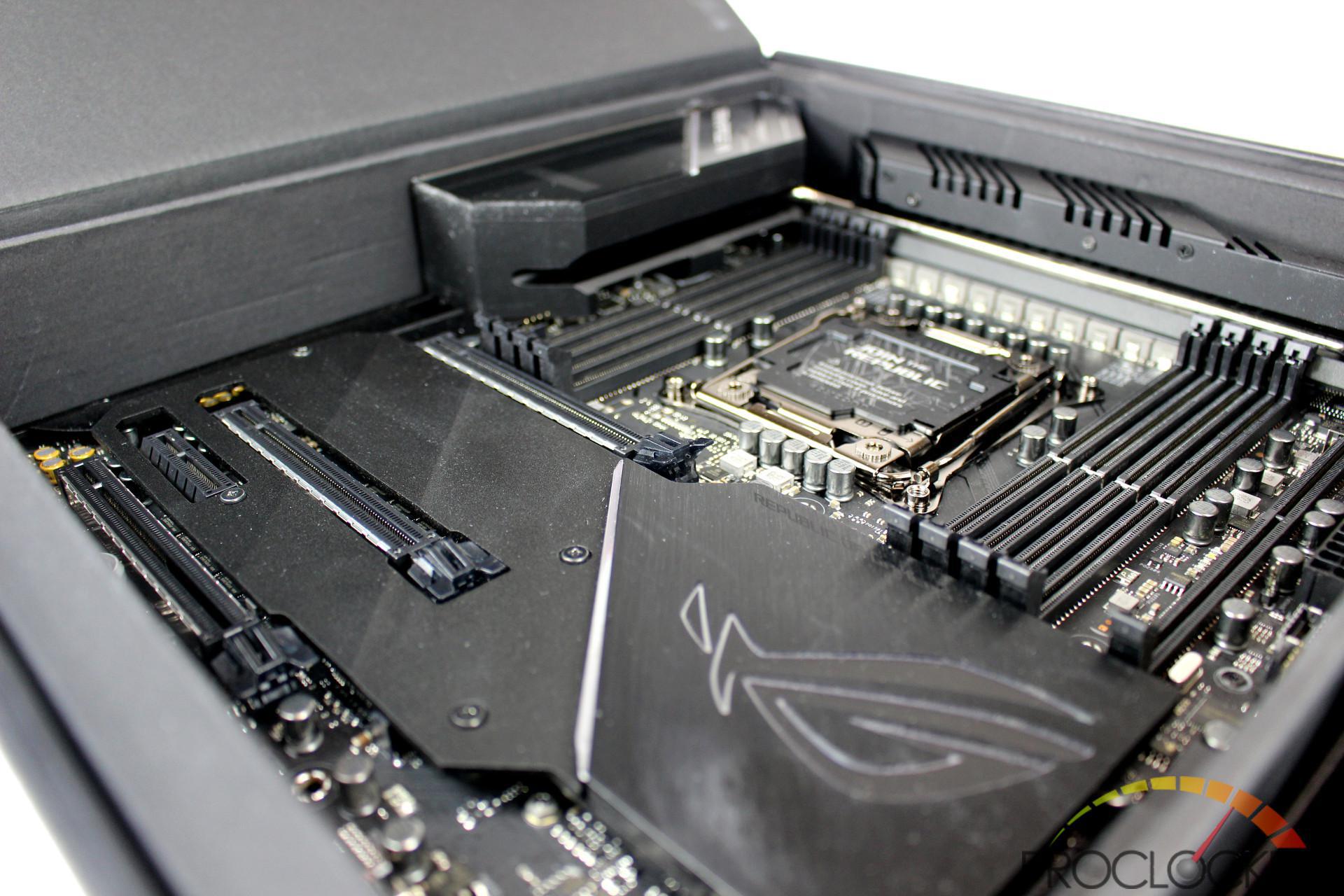 The board is very heavy, and you can see it is somewhat in part from a massive amount of aluminum heatsinks. There is very little plastic compared to the former Rampage VI Extreme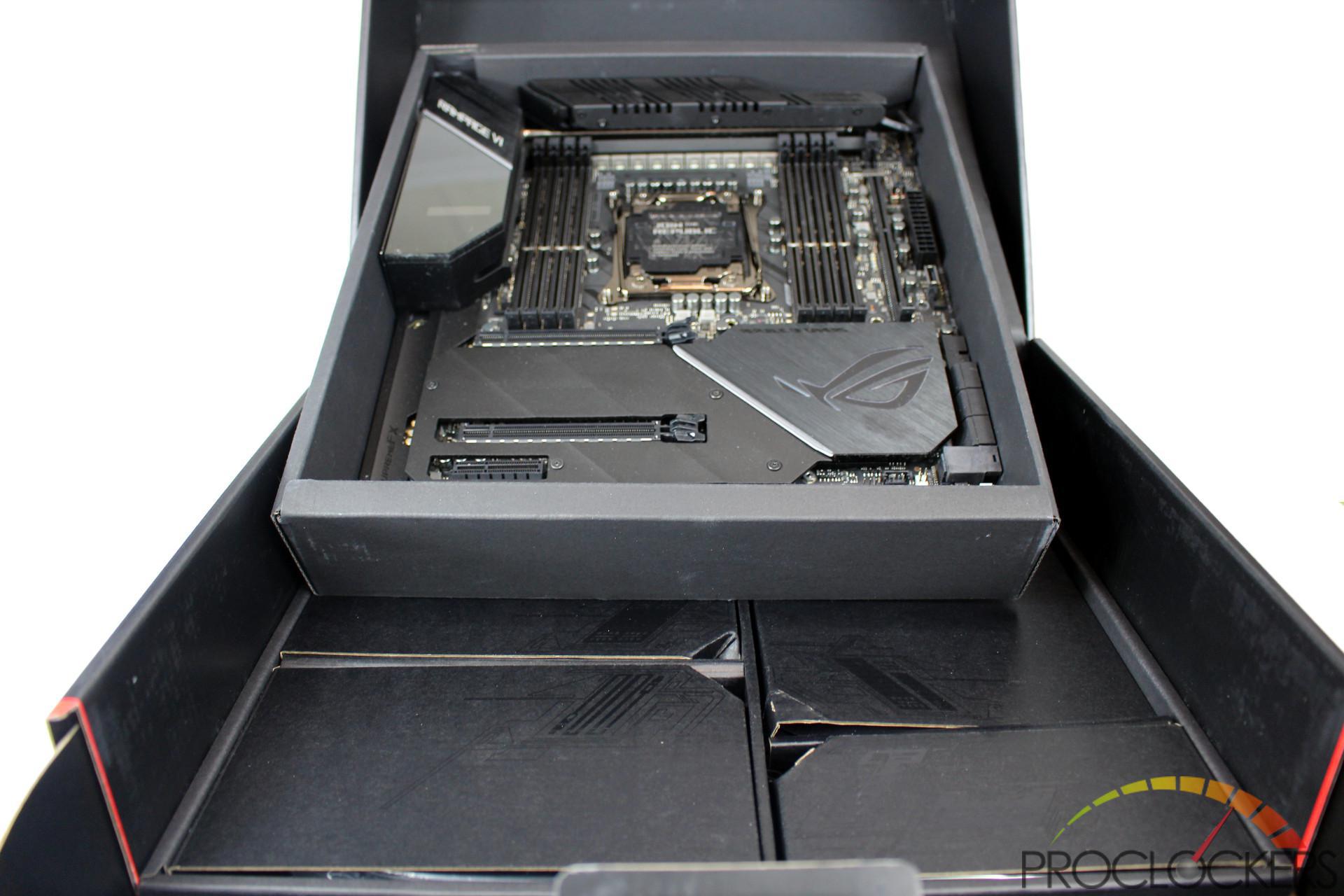 Under the motherboard tray is four compartments that hold all of the included goodies.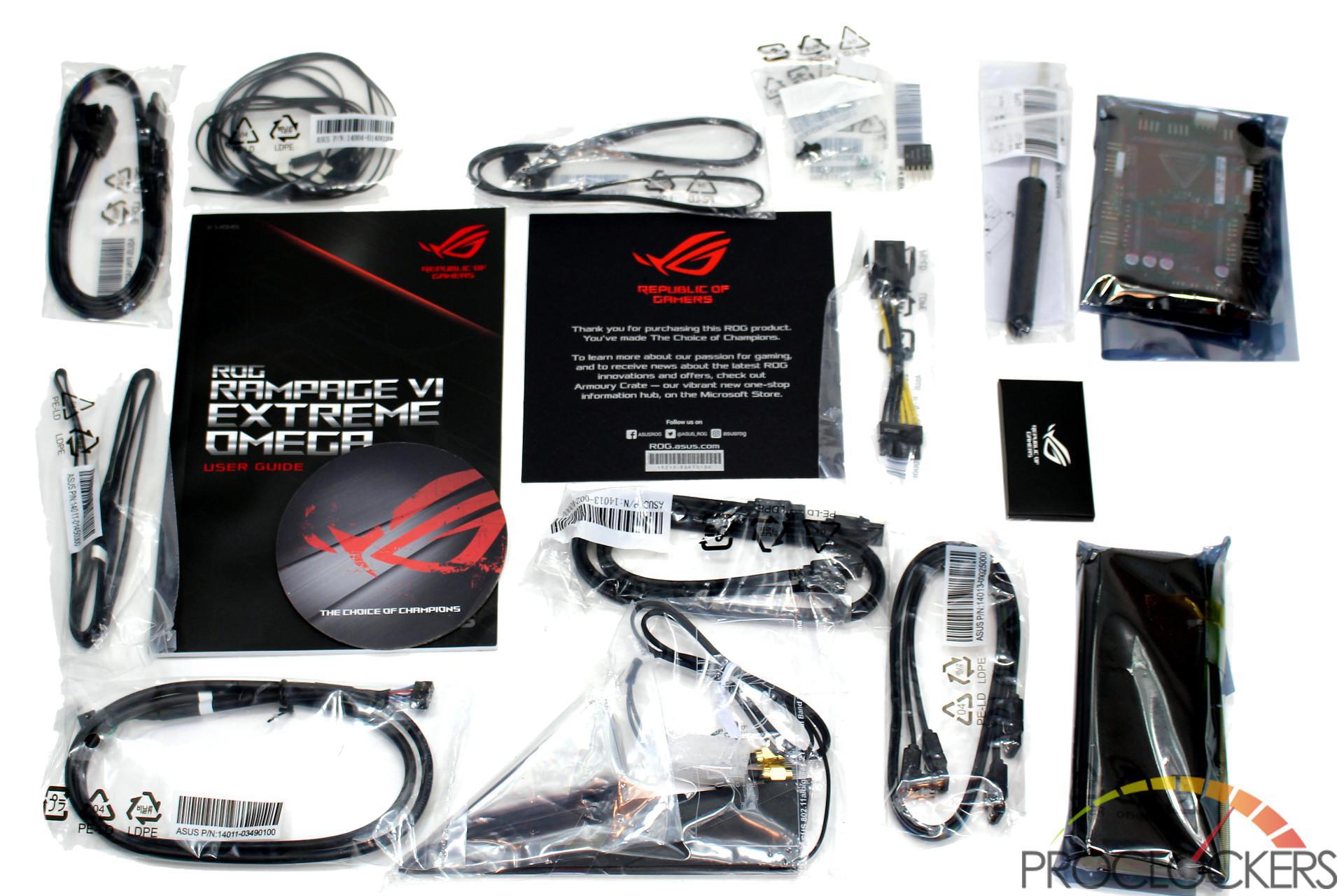 Like most of ASUS's ROG products, the list of things included is extensive. Beyond the normal lot, you get the new Fan Extension II card and related cables, the Wifi Antenna, the updated Dimm.2 module, and a screwdriver. The drivers and software come on a small ROG USB drive now as well.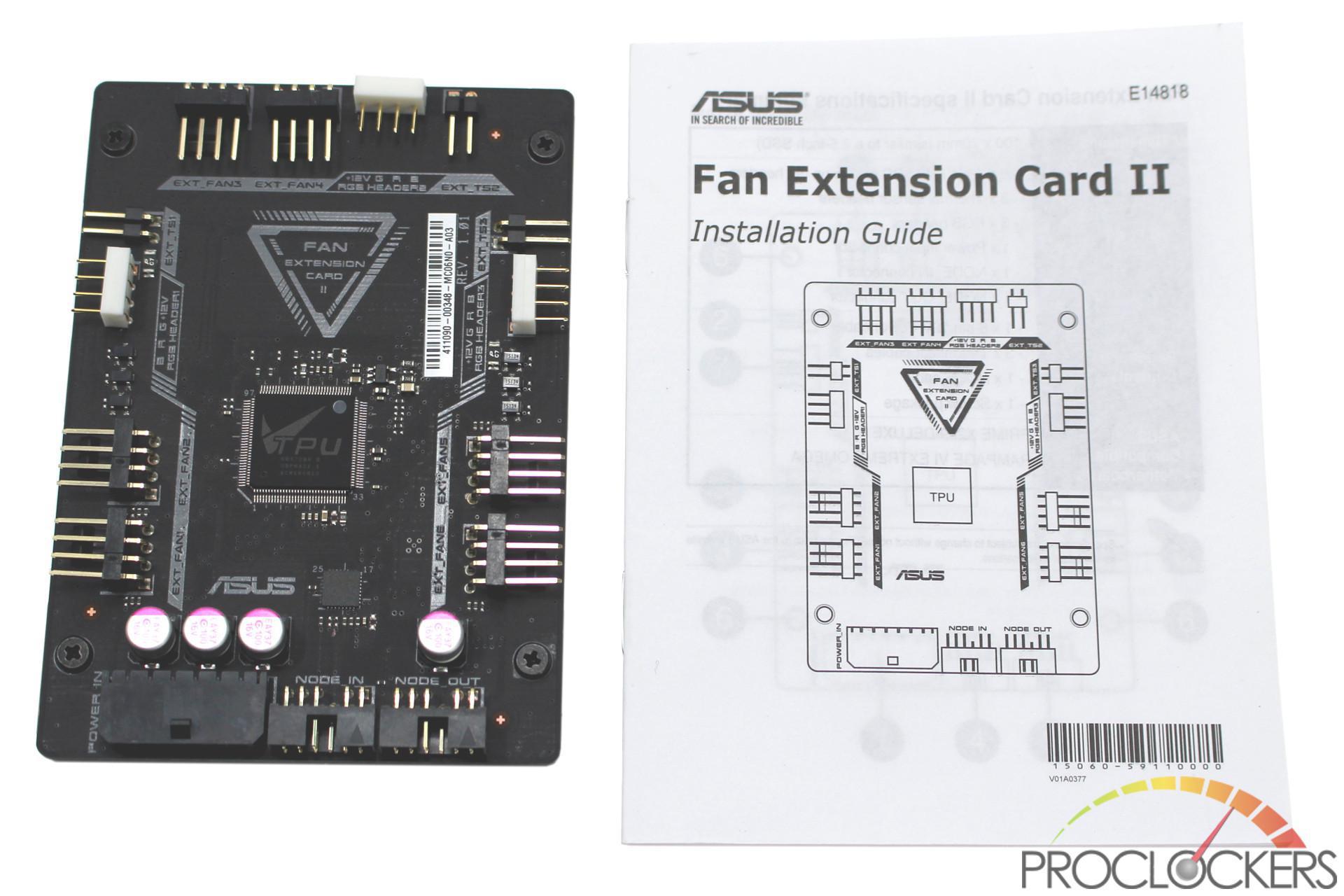 ASUS's new Fan Extension Card II can be mounted anywhere a 2.5" drive can and provides six fan headers, three RGB headers, and three temperature probe connections. It runs over ASUS's NODE connection and provides another NODE port for another downstream device.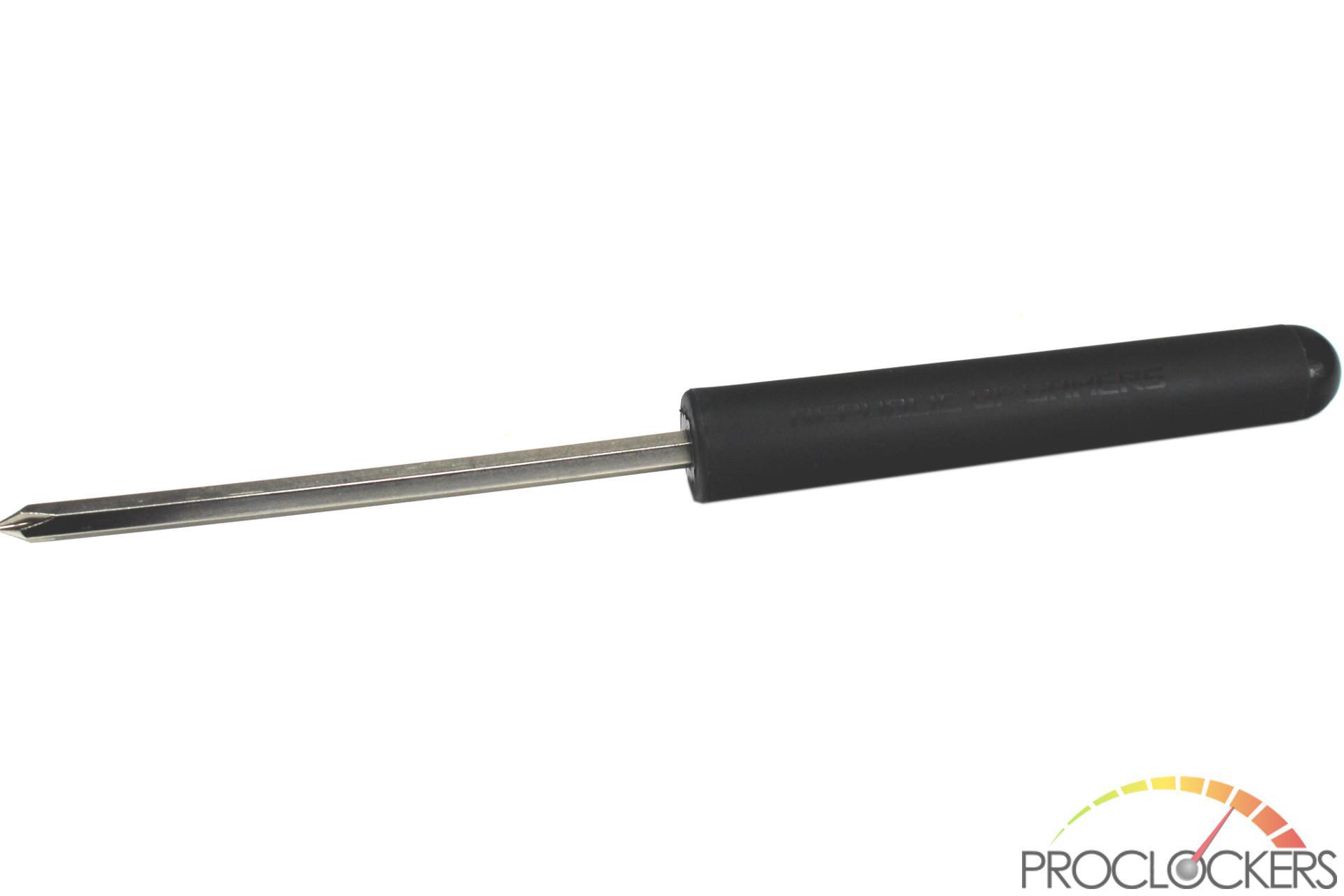 ASUS provides a small screwdriver with Republic of Gamers on the handle. The business end can be pulled out and flipped around to provide both Phillips and a hex driver. We're not really sure what the Hex end is for, but it can be used to release ram sticks and PCIe slots that are hard to get to sometimes.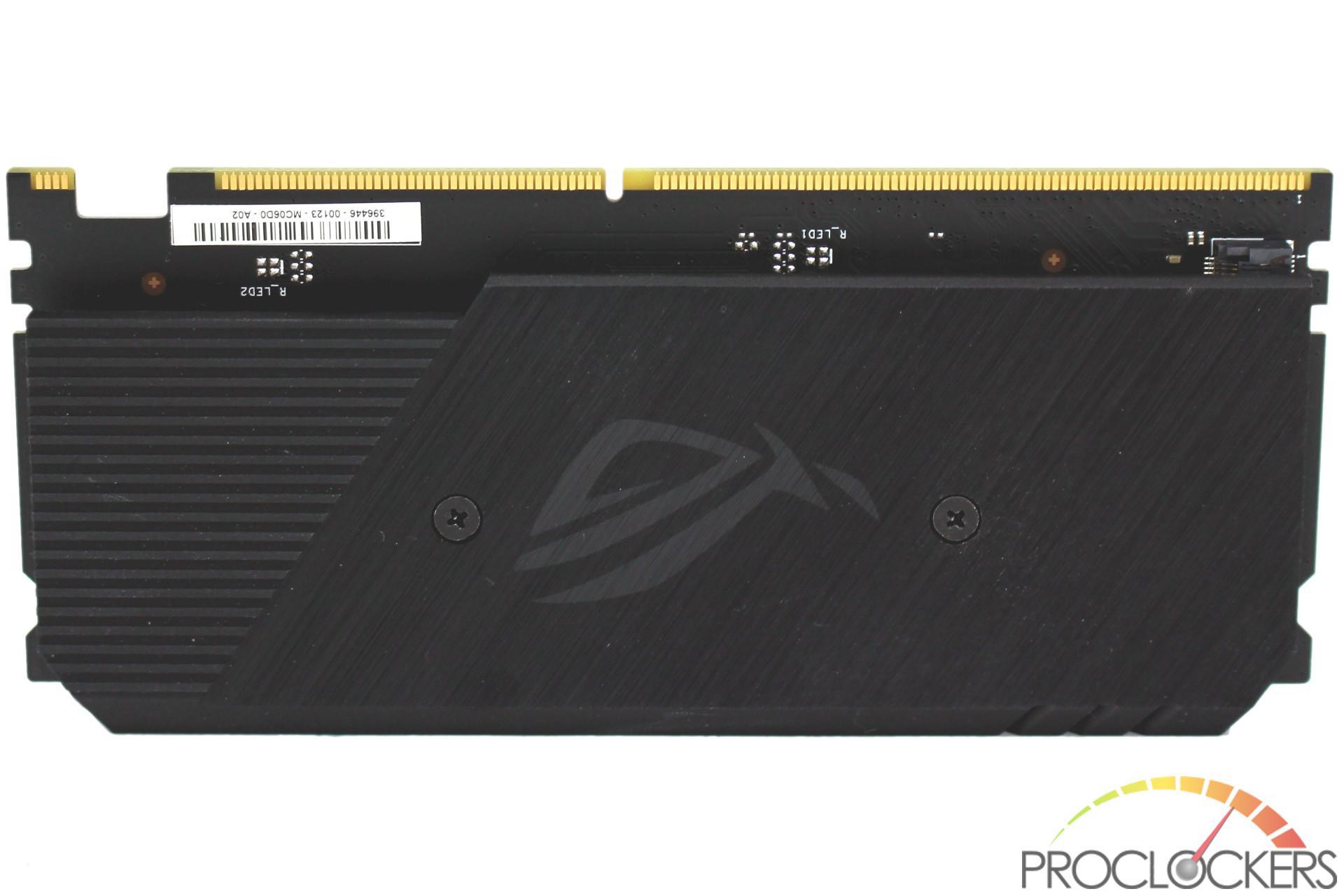 ASUS's Dimm.2 module makes a comeback, but with a stylish matching, heatsink system to provide maximum performance with minimum temperatures.