A Closer Look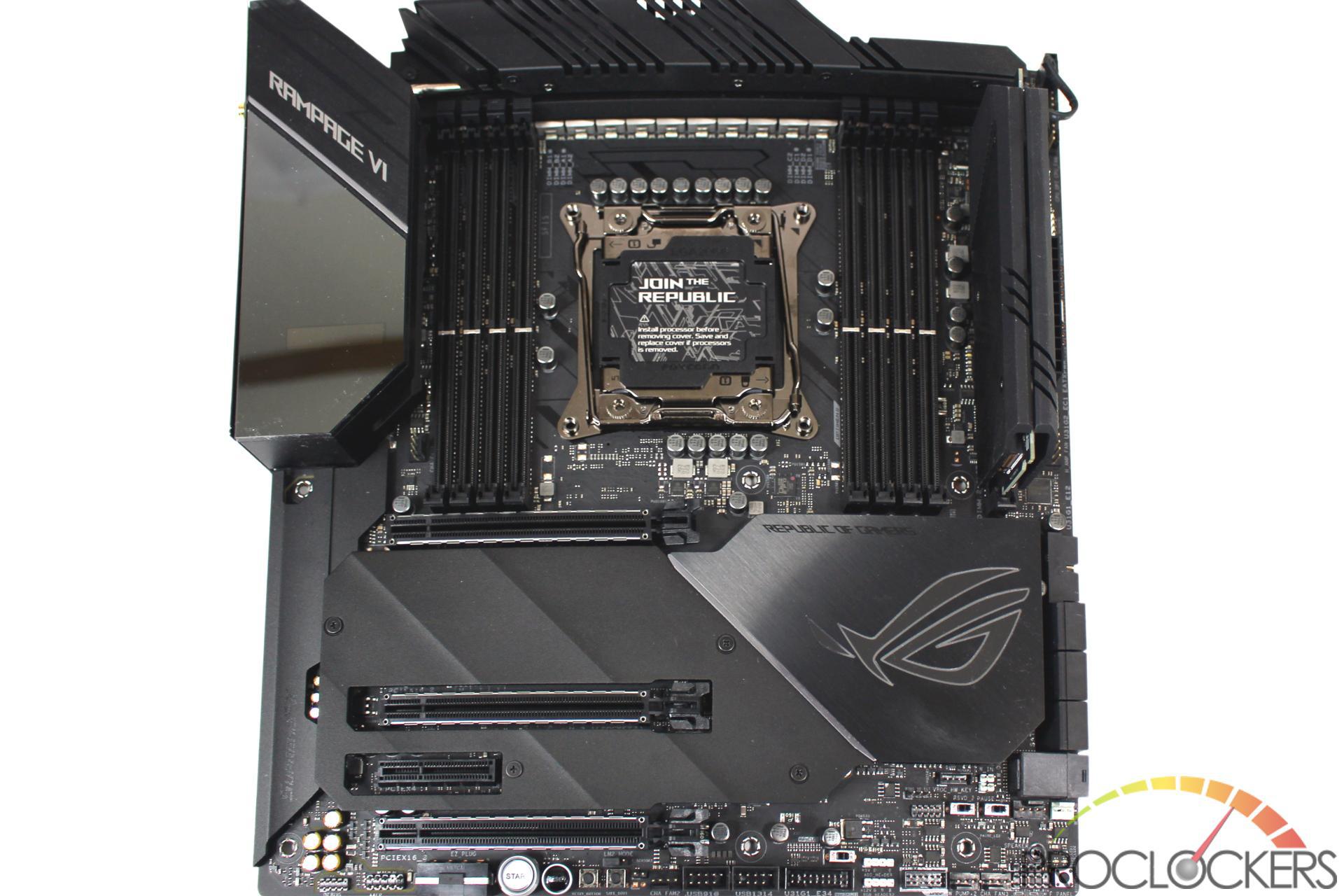 Similar to its sibling, the ROG Rampage VI Extreme Omega is an EATX board with a decidedly black metallic color scheme. You just can't fit this much awesome in an ATX footprint.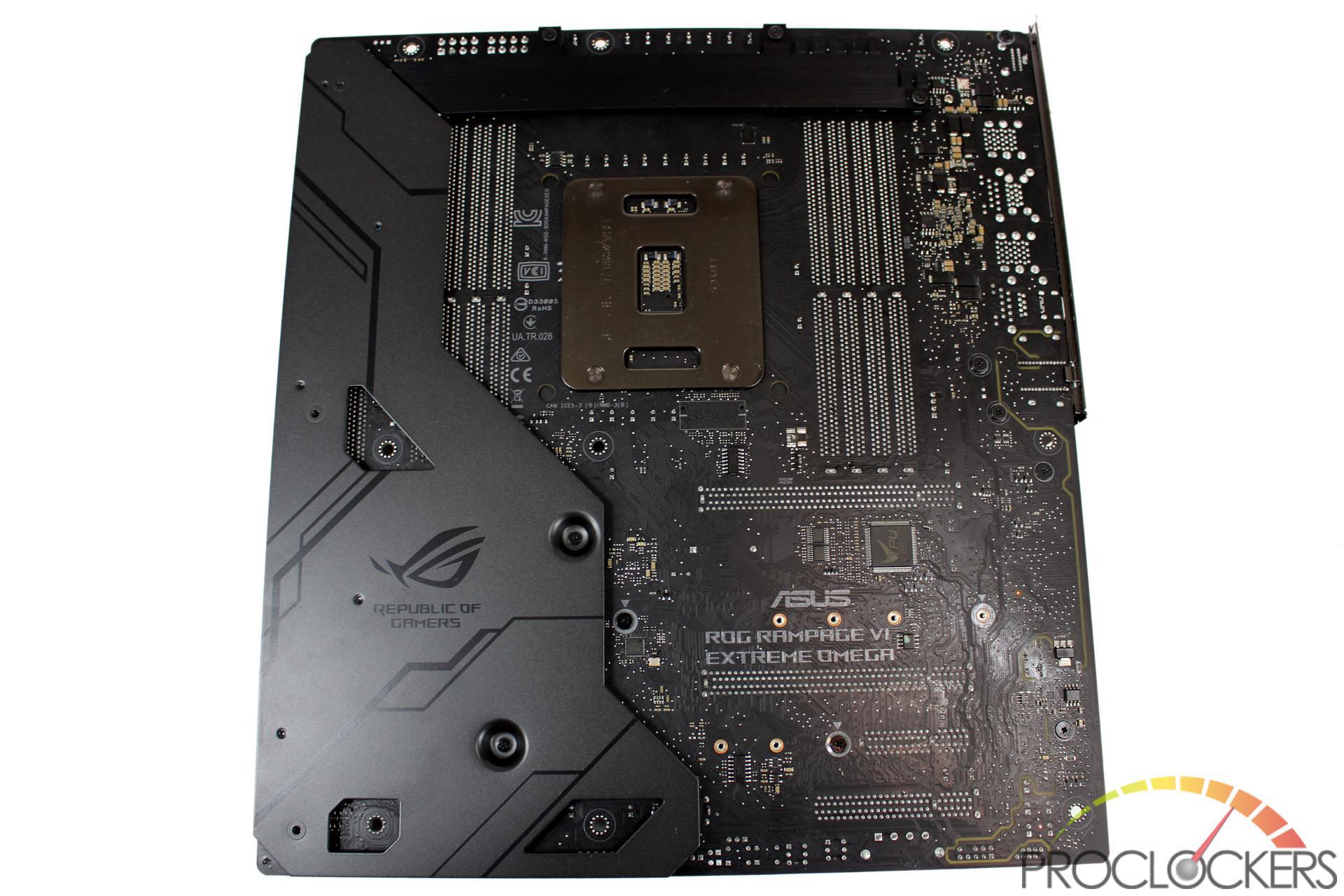 The rear of the board has a decent amount of components on the PCB. An armored plate covers a decent amount of the rear and a large backplate sits behind the massive VRM.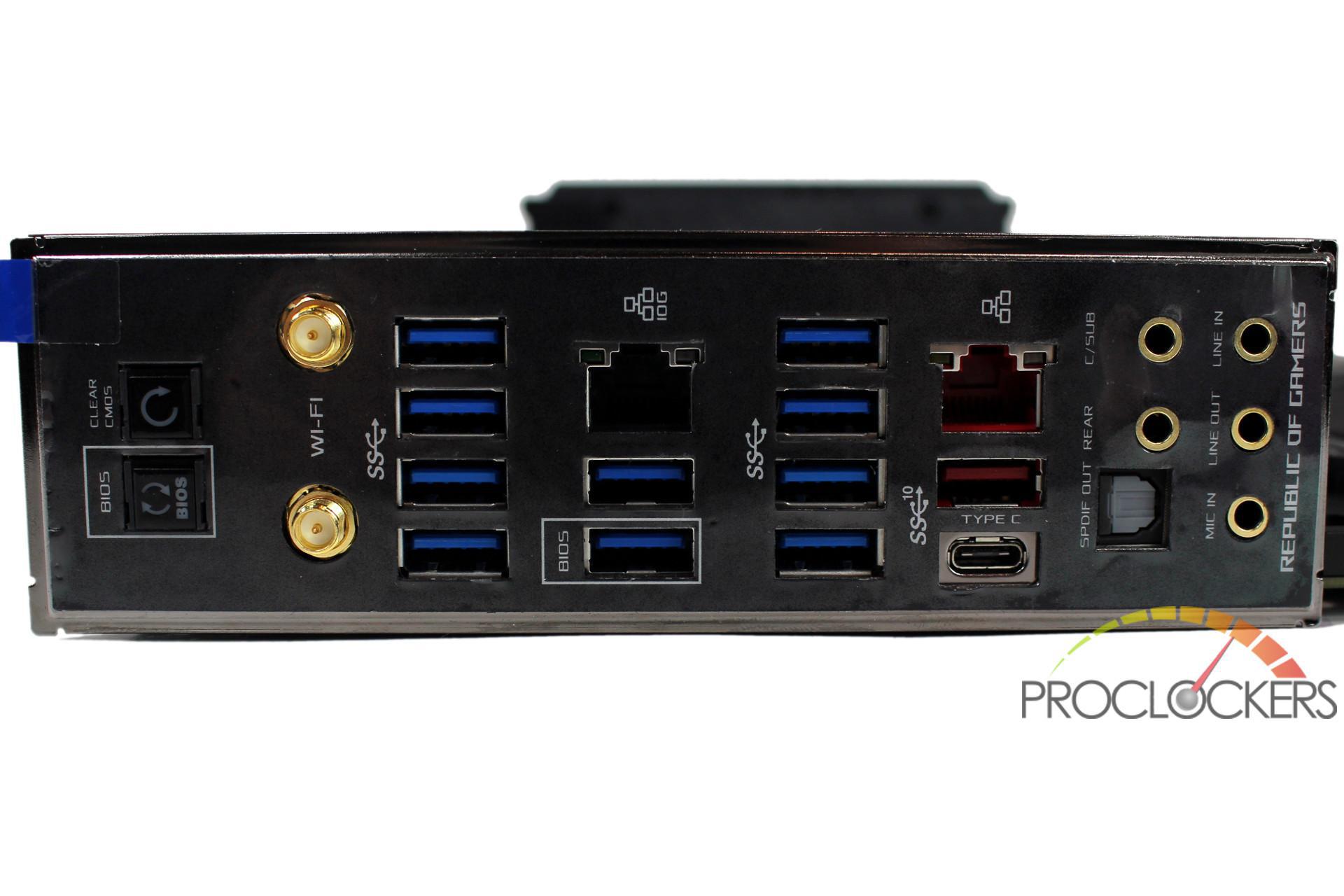 Rear I/O is comprised of USB ports. Ok, not ONLY USB ports, but it does have a dozen of them, all of them the 3.1 flavor. You also get two LAN ports, one Intel-powered gigabit, and one Aquantia 10-gigabit port. Intel's Wireless-AC 9260 provides 2×2 WiFi and Bluetooth.  USB BIOS flashback and Clear CMOS buttons are here, as well as lighted and gold plated audio ports. AN optical output finished up the roundup.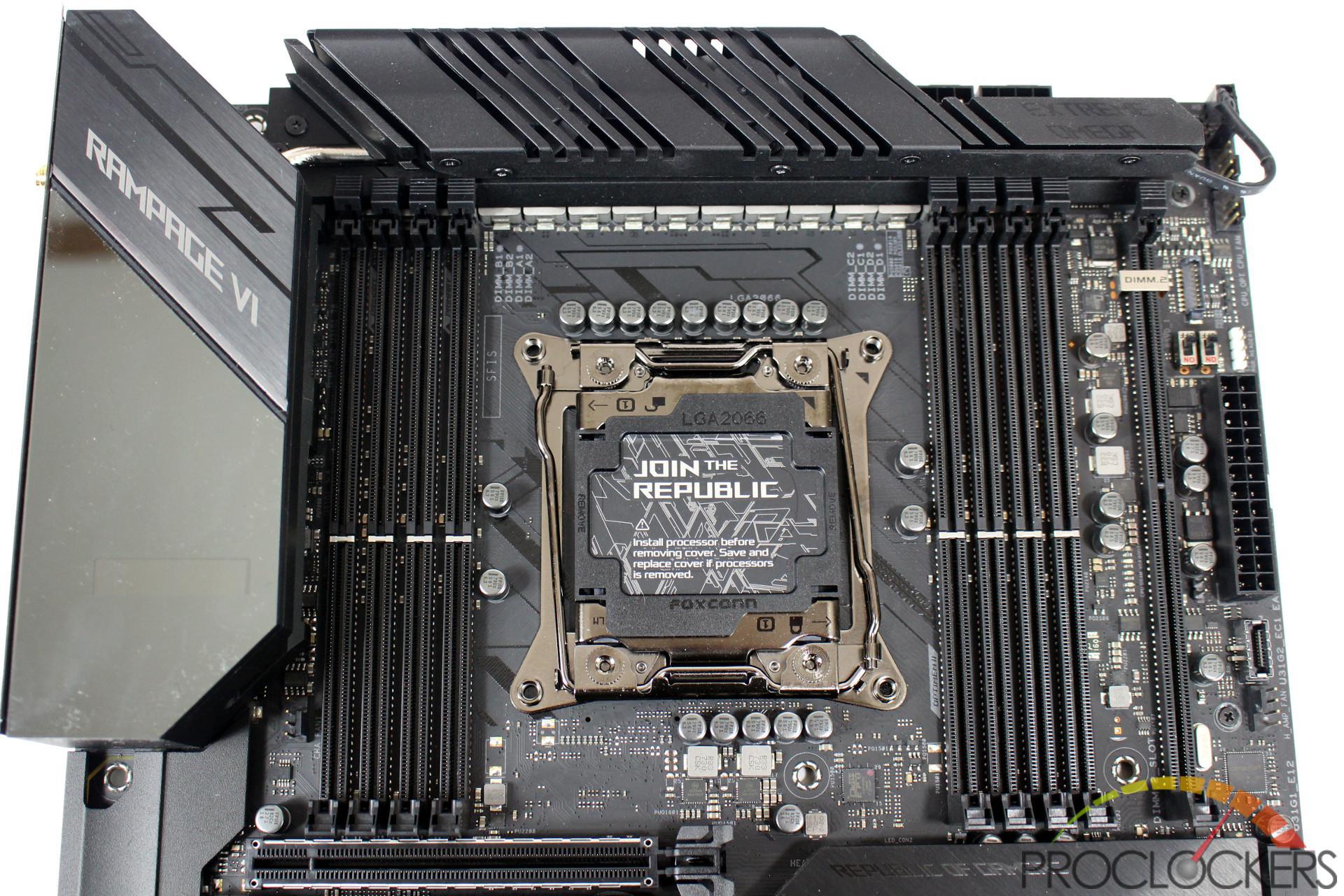 The top of the board is dominated with Intel's LGA2066 socket, eight DDR4-4266+ DIMM slots and a massive heatsink over an equally massive VRM. A fully covered rear I/O area with LiveDash OLED display and a Dimm.2 slot take up the rest.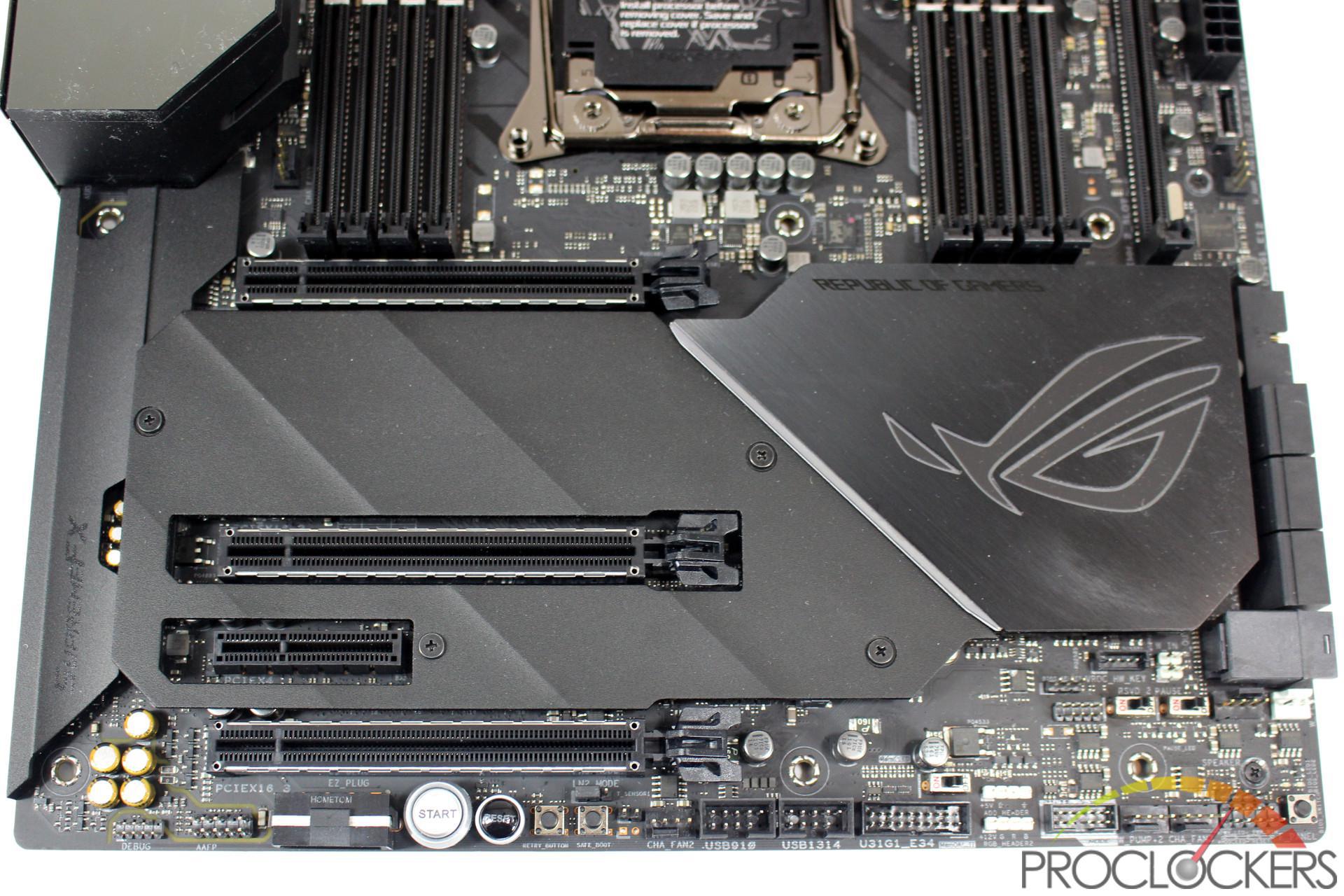 The massive new VRM system causes the socket and memory slots to be pushed down a bit compared to the previous iteration. You get three PCIe x16 slots that are more tailored to the larger GPU's with >2-slot spacing. A single PCIe x4 comes from the chipset. Two M.2 slots hide under the massive aluminum heatsink around the PCIe slots.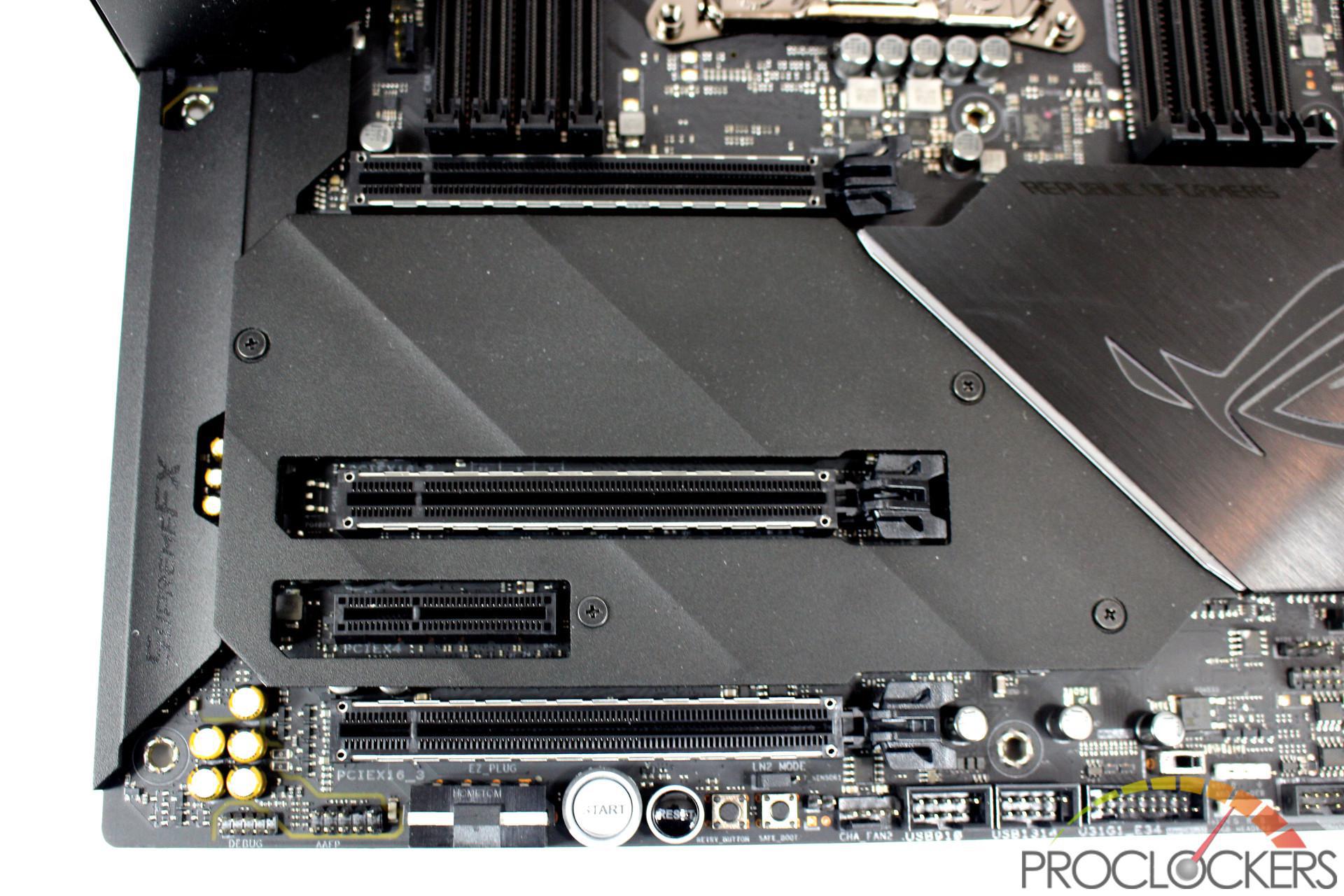 The amount of ports around the edge of the board is almost too much to list. Starting at the bottom corner, you get a debug port and front panel audio header and auxiliary power inlet for PCIe power. A white lighted power and reset switch sit next to a retry and safe boot button. An LN2 mode jumper is just above. A 4-pin fan header sits next to twin USB 2.0 headers and a USB 3.0 header.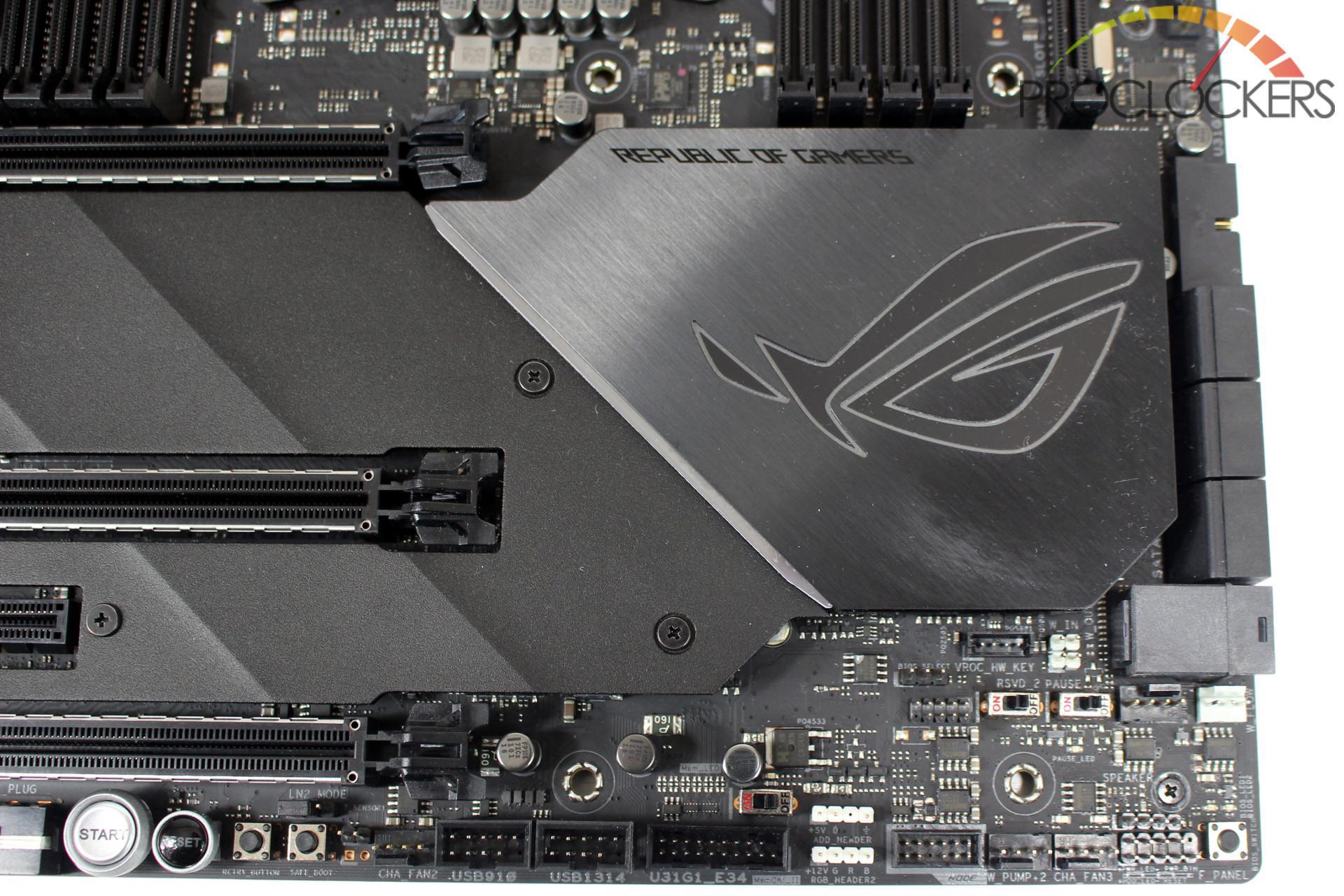 A switch for the Mem_OK II switch sits above the USB header. Two RGB headers and the new node connector are joined by two 4-pin fan headers, one of which is ready for high powered pumps, and the front panel I/O connections. A BIOS select switch sits in the corner. Up a bit, you have a VROC key plug, two temp probe connections, another pump header, a flow meter header, and Pause switch.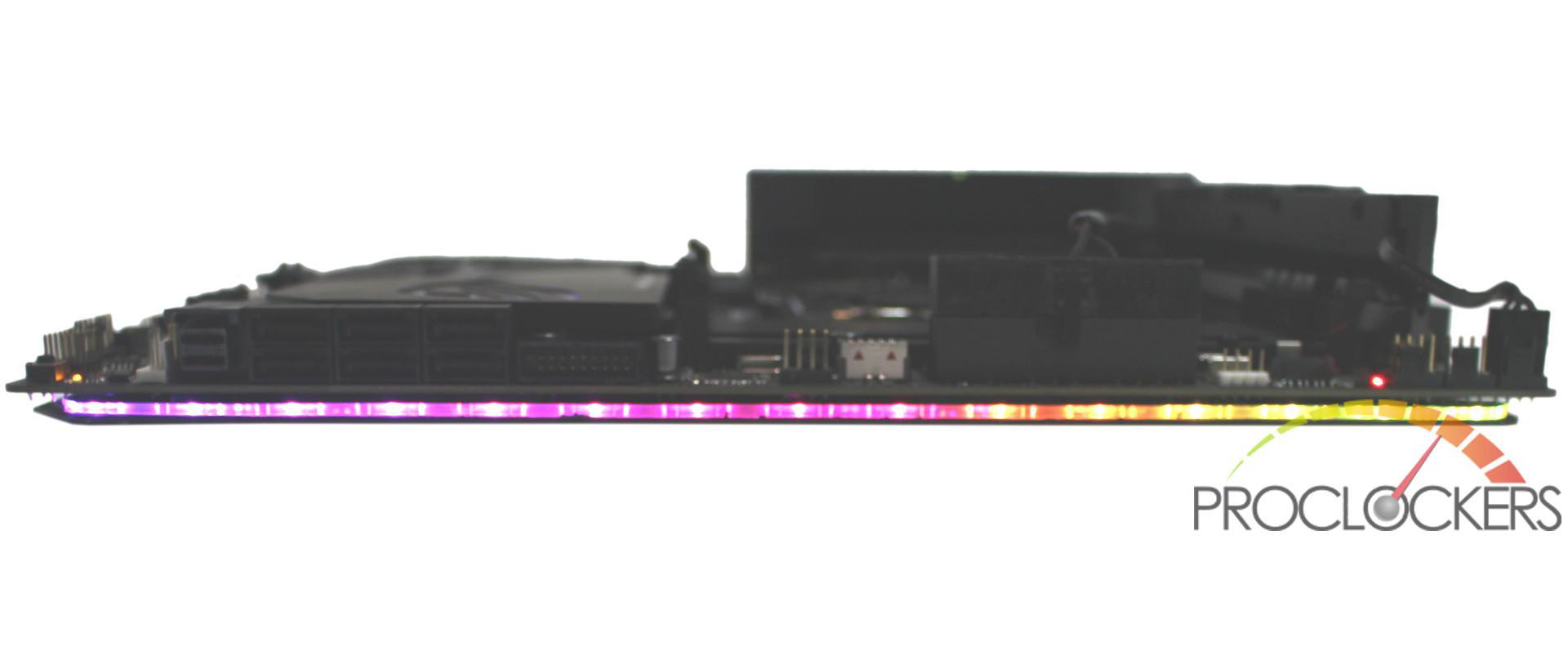 Going up the front you have a U.2 port, six SATA ports, USB 3.0 and 3.1 ports, and another 4-pin header. The AURA sync compatible edge lighting system makes a return here as you can see.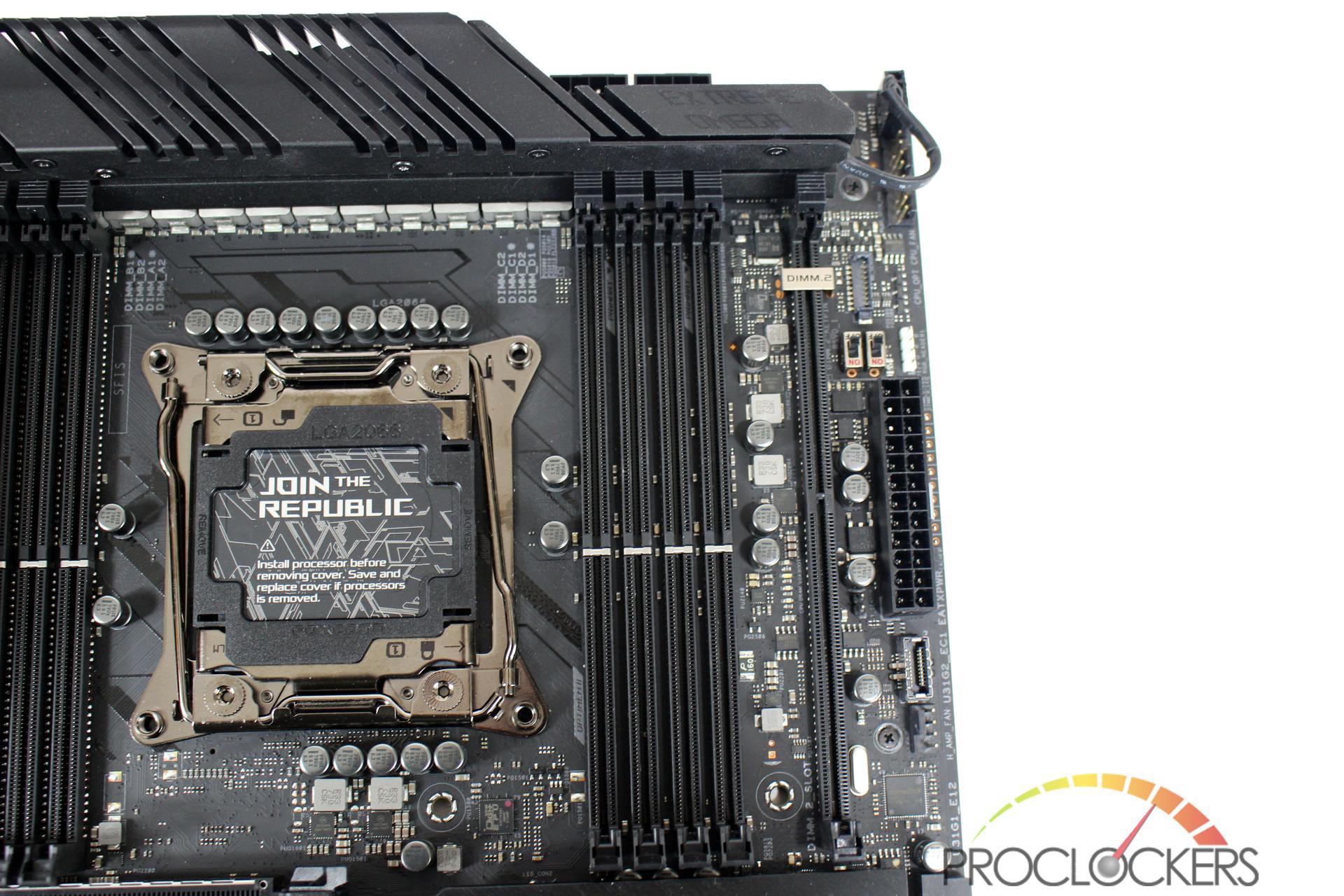 The top corner has the main 24-pin power, Probe-IT spots, and another RGB header, slow mode switch, monoblock header, CPU and heatsink fan headers and an extra CPU fan header. The twin 8-pin EPS power connectors sit in this corner as well just above the heatsink.
The rear I/O area has the LiveDash OLED display and an RGB accent strip under the RAMPAGE VI logo.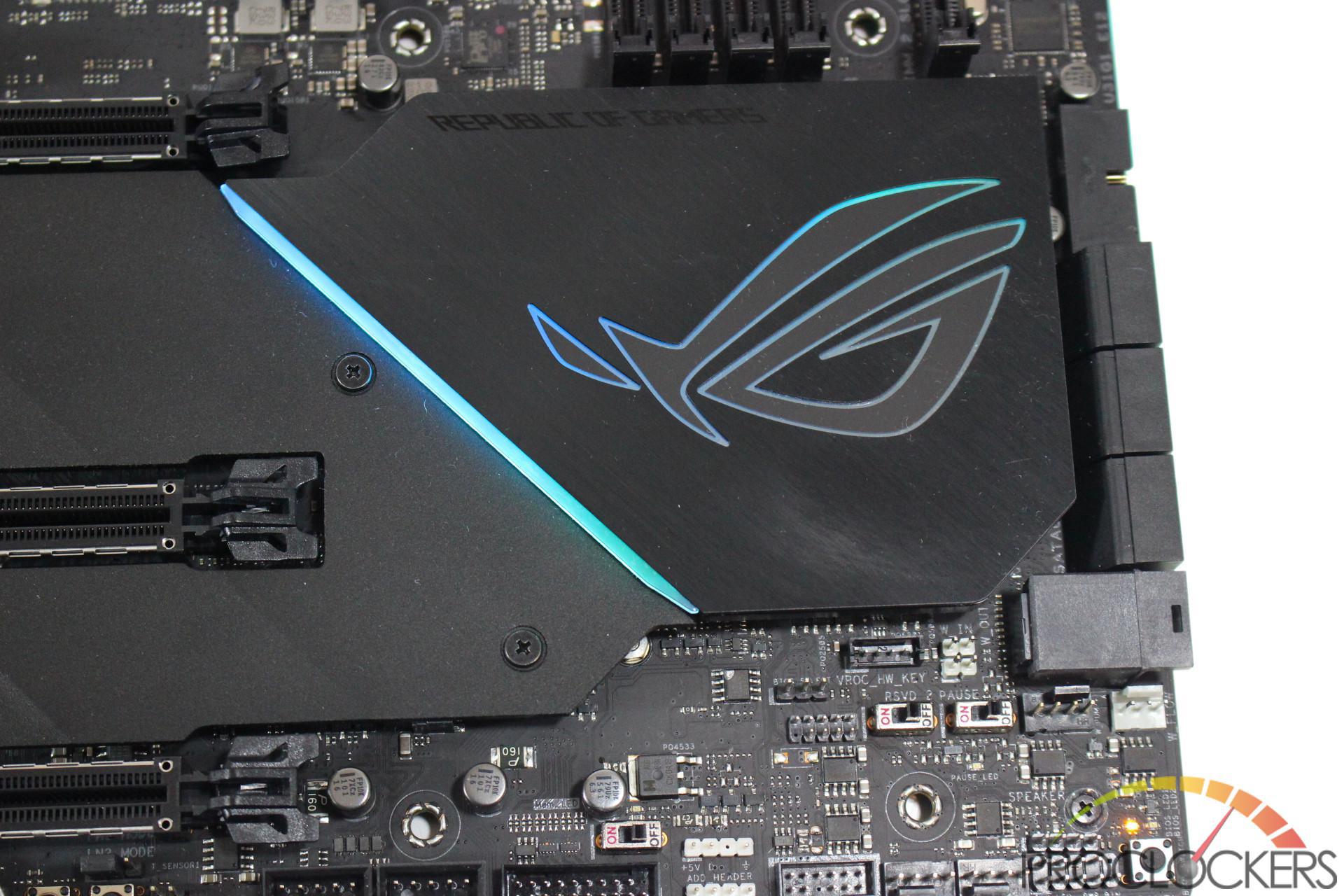 The chipset heatsink also has an accent strip as well as the entire ROG Eye logo that glows.