Overclocking
ASUS's ROG Rampage VI Extreme Omega still uses ASUS's EZ Tuning Wizzard rather than the new AI system found on the Maximus XI Extreme other recent mainstream platforms. We'll give it a spin anyway.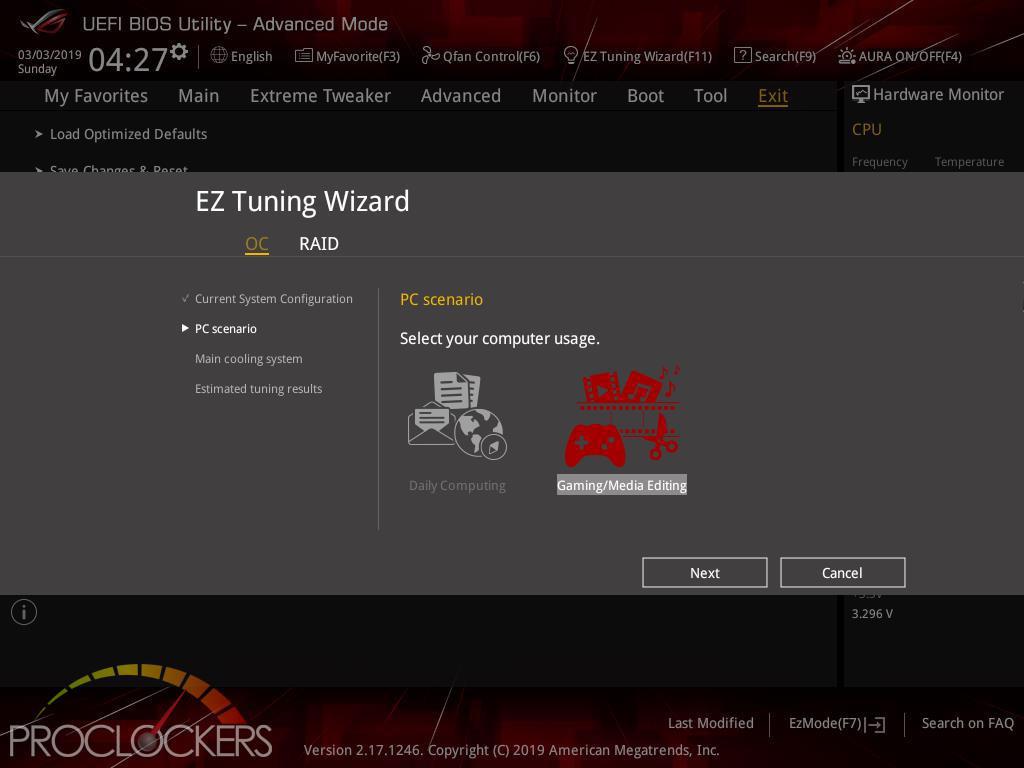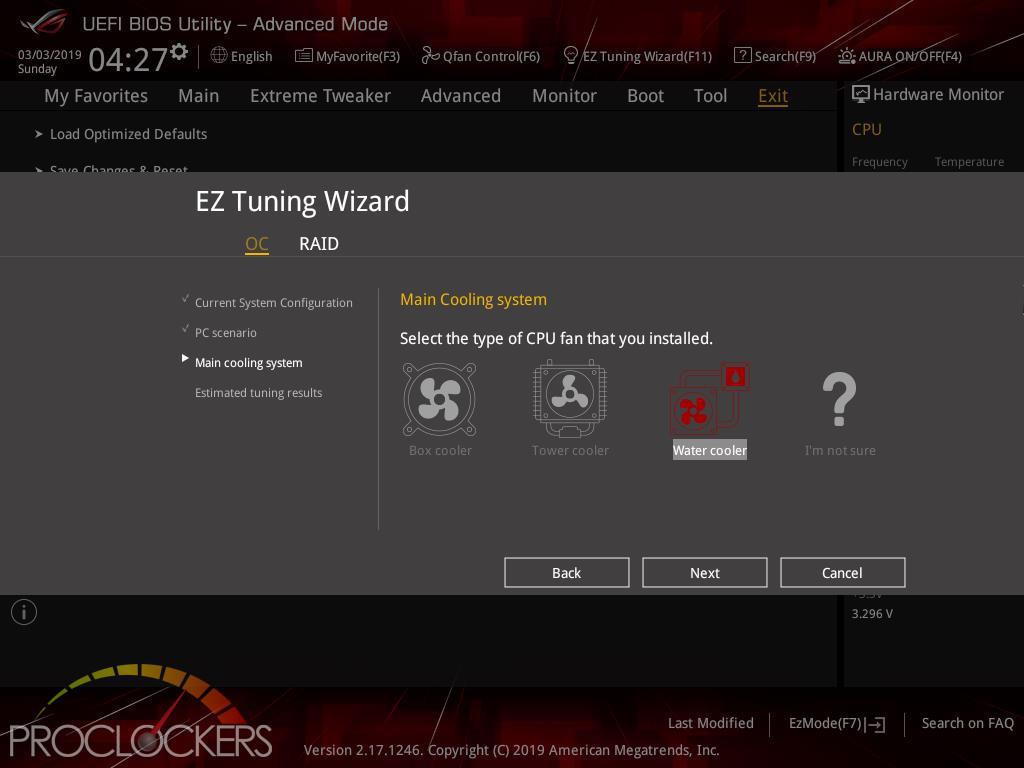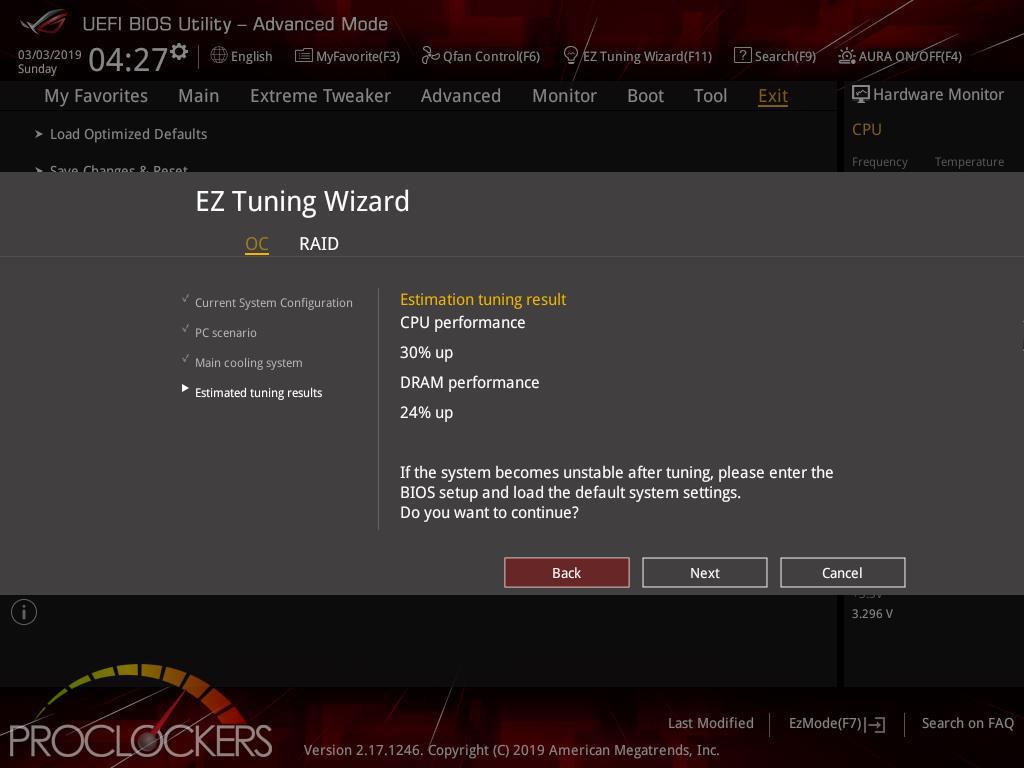 Just answer a few questions about your system configuration and you get an estimated result.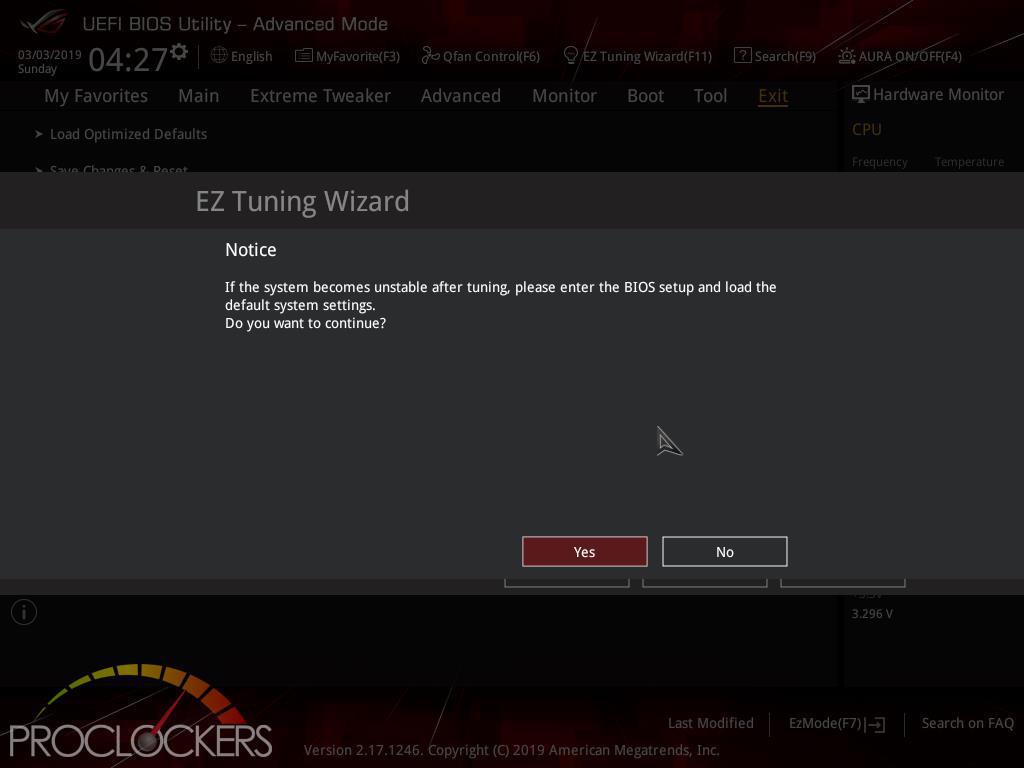 If you are happy with it, click next, and Yes here.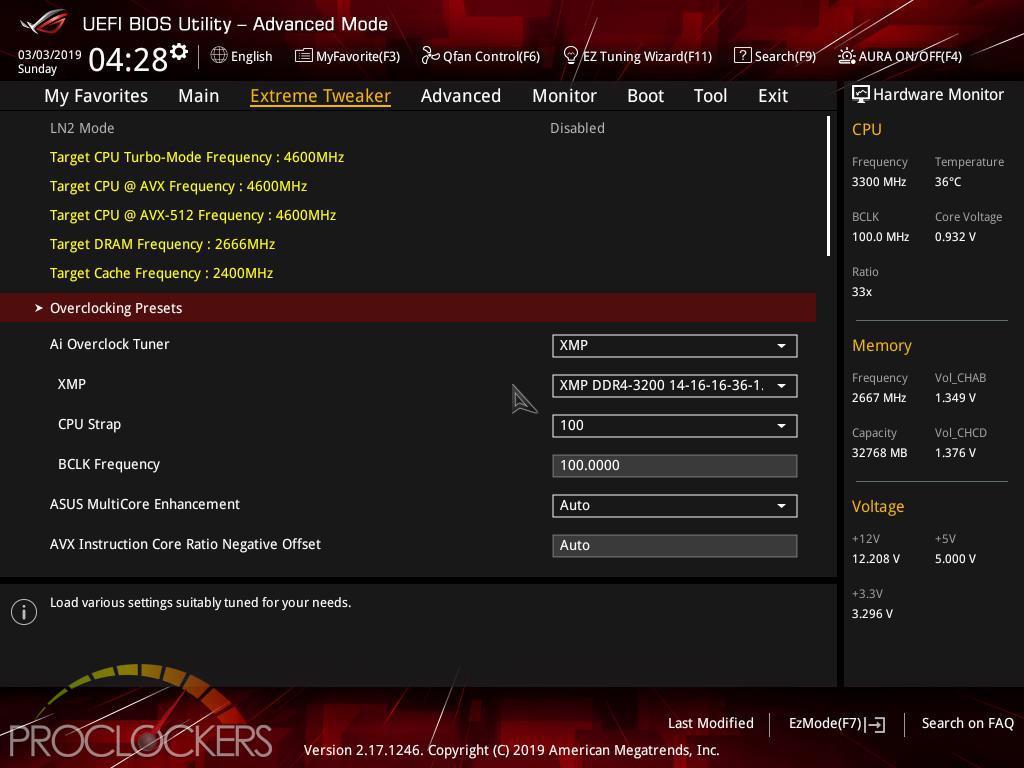 A reboot later, we see it has pushed us up to 4.6GHz with no AVX offsets.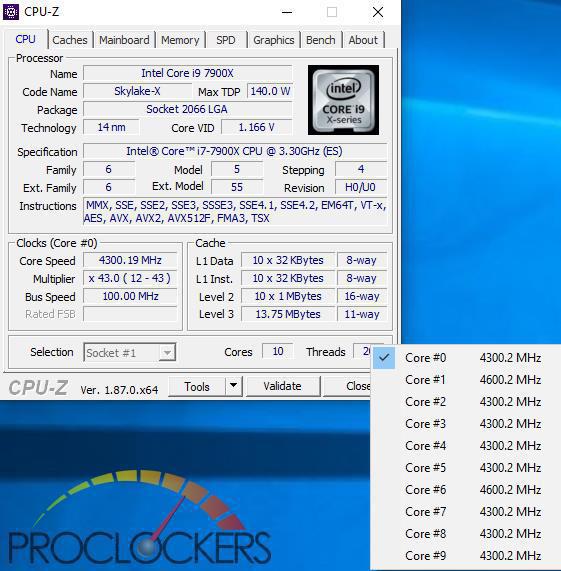 It gives us 4.6 GHz on two cores with everything else at 4.3 GHz.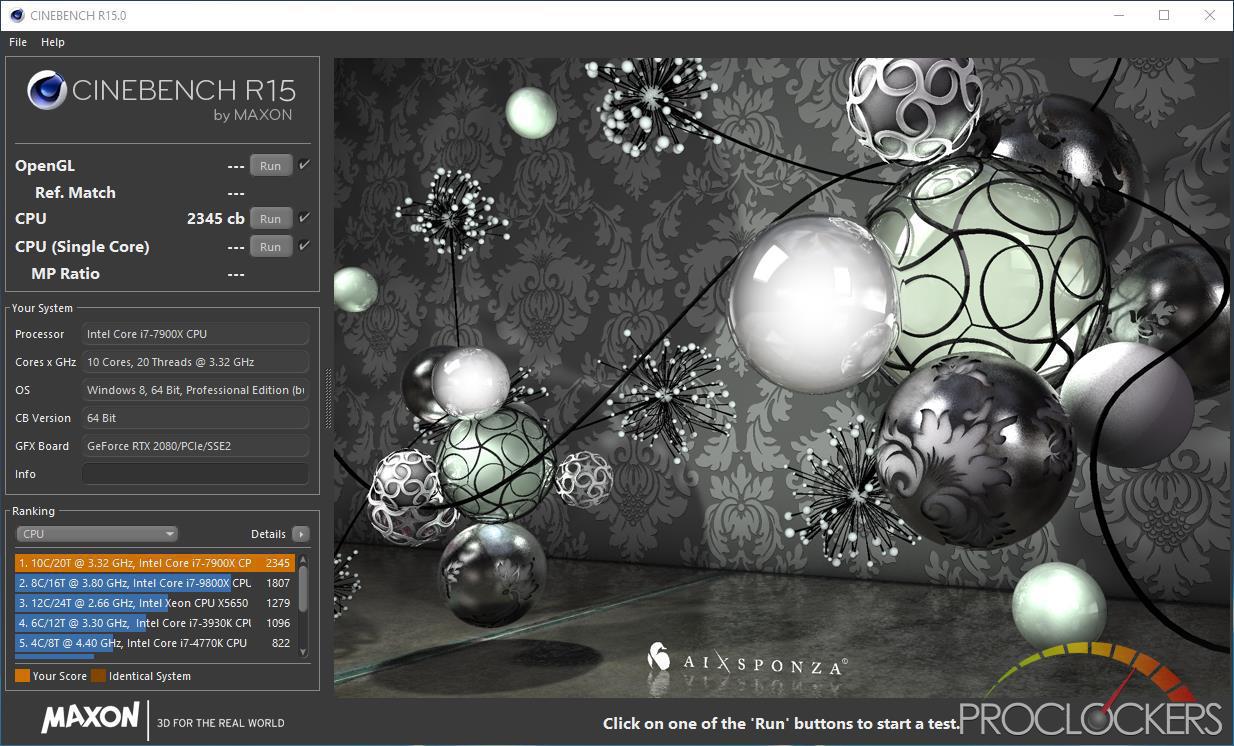 This gives us about 150 more points in Cinebench over stock settings.
Manually setting everything to 4.5GHz gets us up to 2429 points. We continue on to 4.8 GHz pretty easily but start getting temps over 105C+ on the cores so we go after memory next.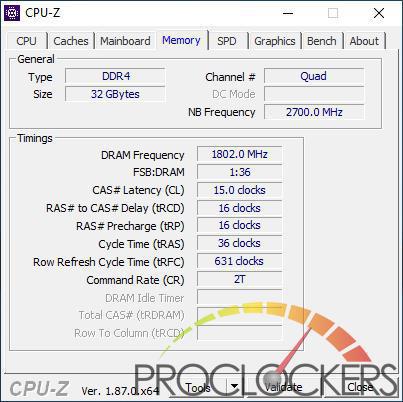 We get up to 3600MHz by relaxing CAS to 15.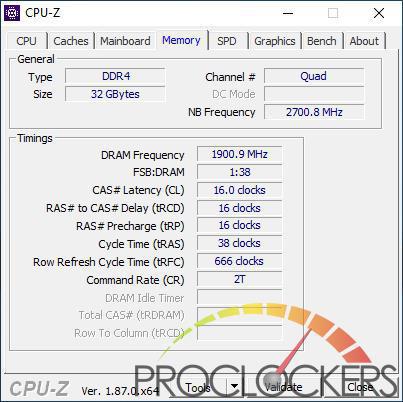 And then 3800 C16.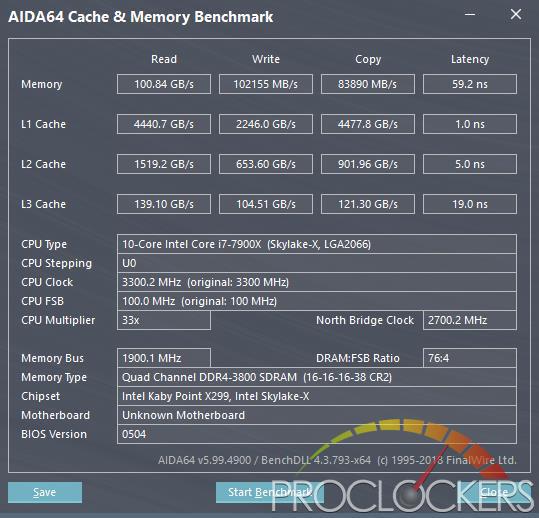 This puts us over 100GB/s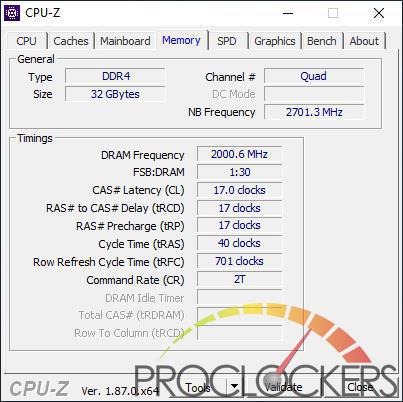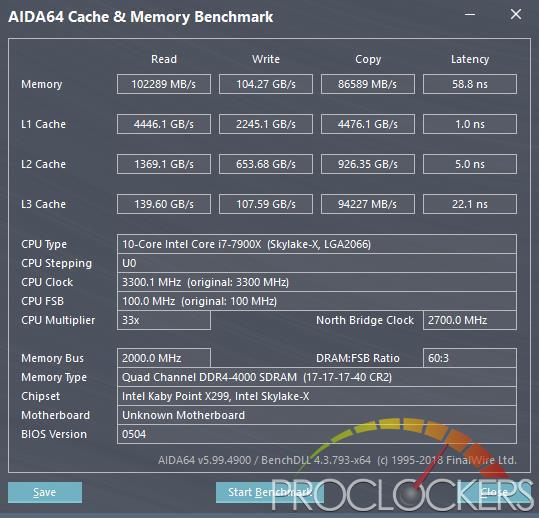 and then 4000MHz…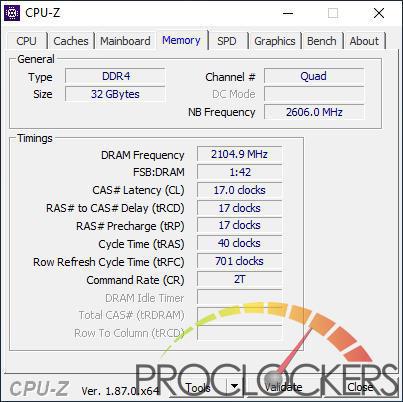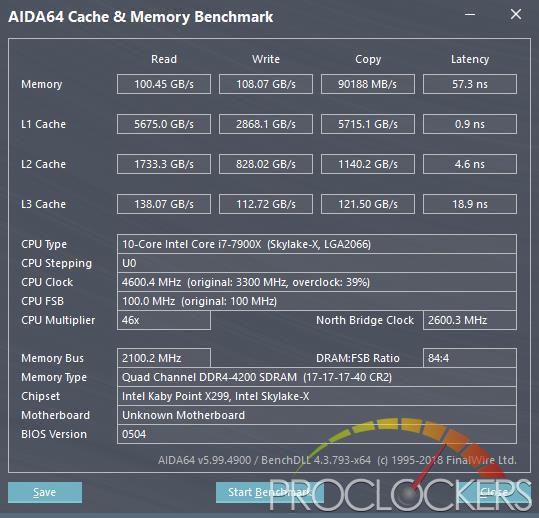 … and even 4200MHz, and yes, this is on a 3200 MHz kit of memory.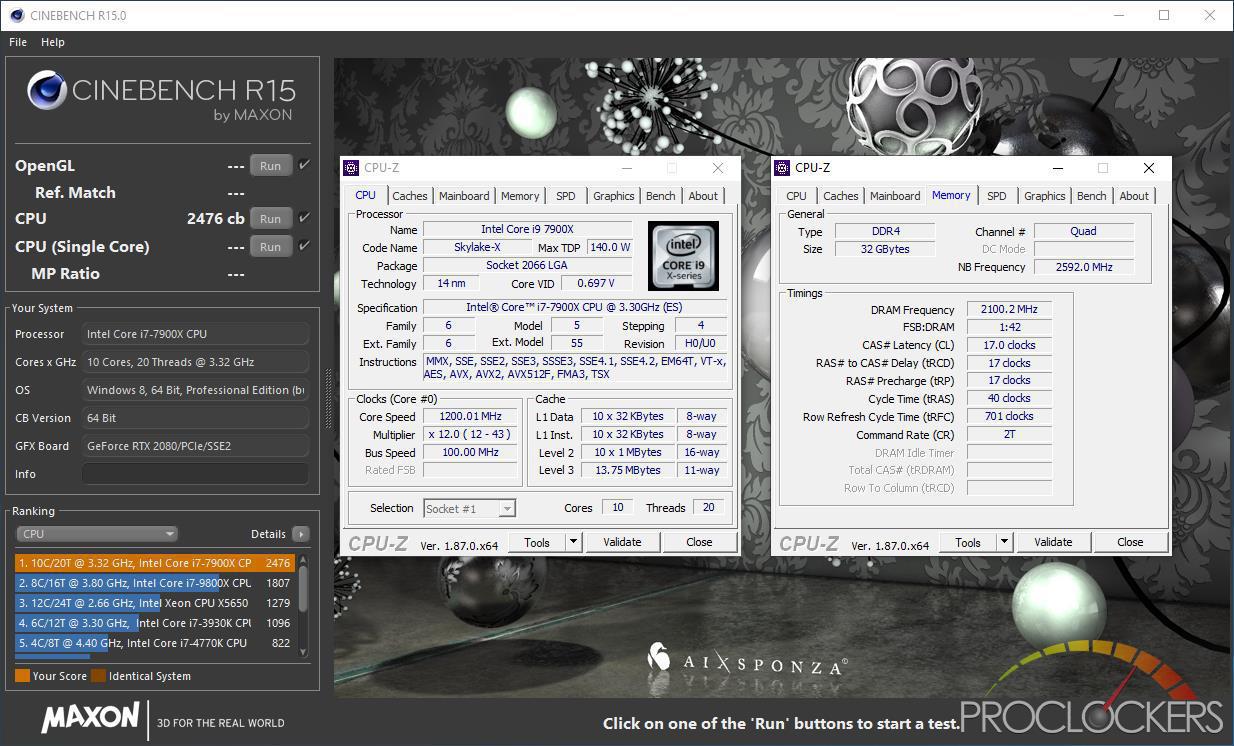 When coupled with a 4.6GHz overclock, our Cinebench score climbs again. It's pretty apparent that ASUS is not holding us back in the least, we are just bumping the limits over standard water cooling on a high core count Chip and a memory kit already being pushed a full 1000 MHz over stock. With better memory and cooling, the sky is the limit here!