AURA Lighting
"Where Style Meets Performance"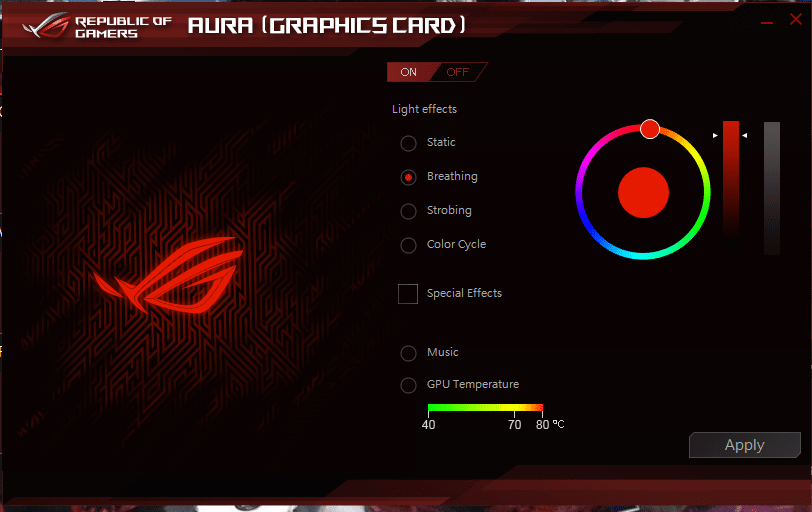 This is the AURA Lighting menu.
With the AURA Lighting control software, you can control each RGB zone on the Graphics Card, Motherboard, RGB Strips and anything certified to work with the AURA software. On the Strix 1070 the RGB zones are on the back plate and the front and side of the shroud. Each zone can be set individually or can be synced, even with other AURA certified peripherals, RGB Strips and motherboards. There are 6 modes to choose from. These modes are as follows:
Static: The light is always on

Breathing: Lighting fades and out.

GPU Temperature: Changes color when the GPU hit specific temperatures

Color Cycle: fades between all the colors of the color wheel

Strobing: Specified Color flashed on and off

Music Effect: the colors pulse along to the beat of the music or game being played.