Introduction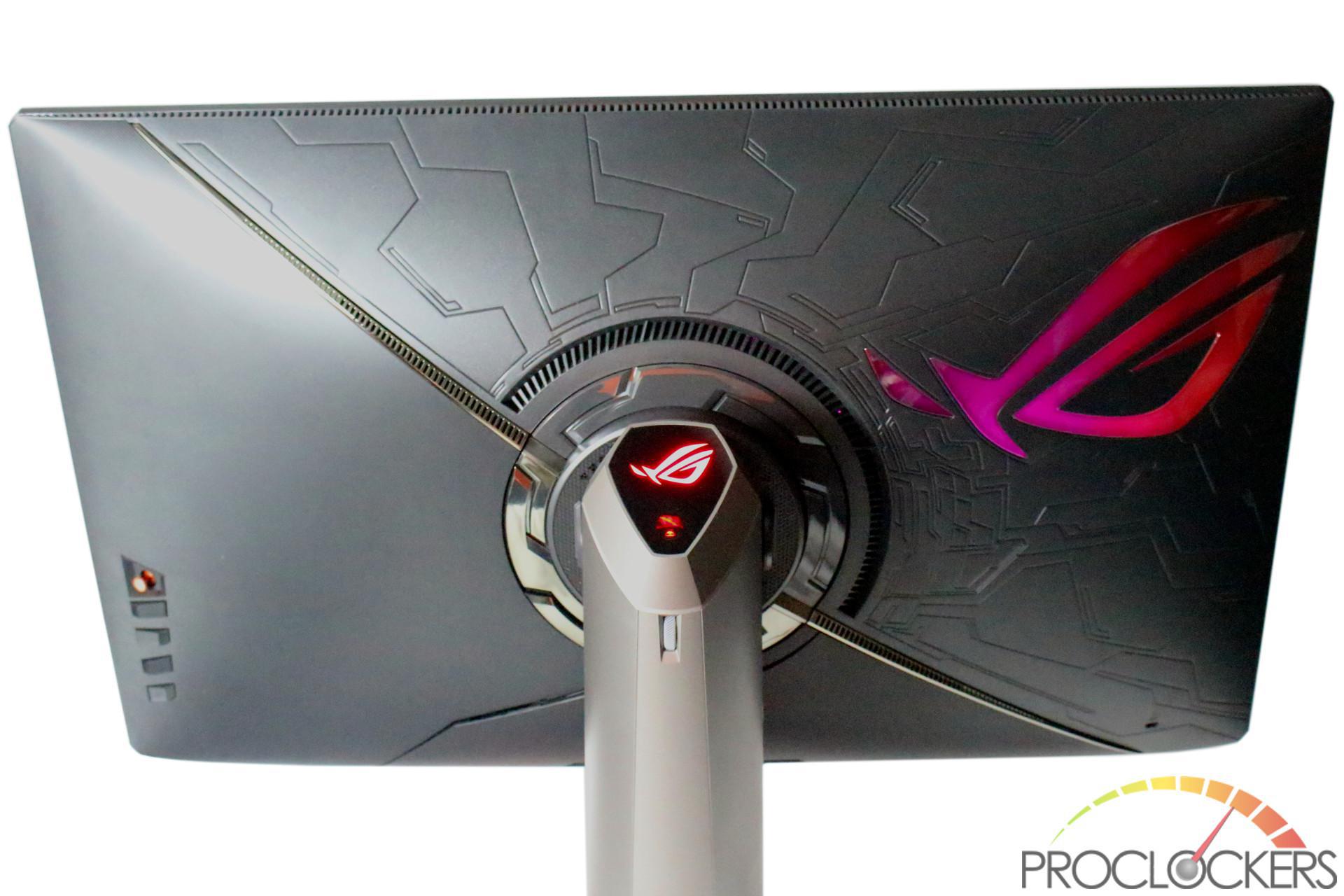 Depending on your choice of games or game genera, you probably chose your monitor for its fast refresh or for its huge number of pixels. Competitive gamers tend to favor high refresh rates where every millisecond counts which hug the lower end of the resolution scale. If you like slower paced games with cinematic fantasy or dystopian landscapes, you probably want to see every jaw-dropping pixel in 4K UHD, but you won't be getting more than 60 frames per second out of your monitor. And that's IF you have a system with enough graphical muscle to even handle 4K resolution anyway. A lot of gamer's compromise, a higher resolution like 2560×1440 or maybe an ultra-wide 3440×1440 and a refresh rate in the 100-120Hz range which provides a good middle of the ground approach.
What if you are the elite of the PC gaming world and can't stand the thought of compromising on anything? You have the fastest processor money can buy, a pair of the best video cards on the market and enough disposable income to not care about all that early adopter tax nonsense, so what do you choose for a monitor? If the above sounds like you, Asus has just the display for you. ASUS's ROG Swift PG27U is your wildest dreams brought to life and sat right in the middle of your battle station. Featuring a full 4K UHD resolution at a blistering overclockable 144Hz that supports Nvidia's G-sync variable refresh technology with more than a billion displayable colors with High Dynamic range for vivid details and lifelike contrast for a zero compromise, no-holds-barred gaming experience.
Pro Clockers can't thank Asus enough for sending over just an incredible piece of technology for us to experience.
ASUS's take on the ROG Swift PG27U Gaming Monitor:
SEE THE FUTURE OF GAMING

ROG Swift PG27U is a 4K UHD G-SYNC™ HDR gaming monitor with an overclockable 144Hz refresh rate for buttery-smooth gameplay. This 27-inch IPS display with quantum-dot technology heralds a new generation of gaming. It provides a wide DCI-P3 color gamut for more realistic colors and smoother color gradation, and HDR technology to deliver vivid details and lifelike contrast. Additionally, a built-in light sensor automatically adjusts the brightness of the screen according to the light conditions of your environment. And with Aura Sync, ROG Light Signal, and Light Signature, you can customize your gaming setup to suit your own style. See the future of gaming with ROG Swift PG27U.
ROG Swift PG27U Gaming Monitor – 27" 4K UHD (3840 x 2160), Overclockable 144Hz, G-SYNC HDR, Quantum-dot, IPS, Aura Sync
27-inch 4K UHD (3840 x 2160) HDR gaming monitor with an overclockable 144Hz refresh rate for super-smooth gaming visuals
NVIDIA G-SYNC HDR delivers lifelike contrast and color, with the brightest whites and darkest blacks bringing out details like never before
Quantum-dot IPS display with a wide DCI-P3 color gamut provides realistic colors and smoother gradation
ASUS Aura Sync technology creates immersive ambient lighting and supports synchronization with Aura-enabled components and peripherals
New ROG Light Signal casts the ROG logo to create the perfect atmosphere for your gaming setup