Introduction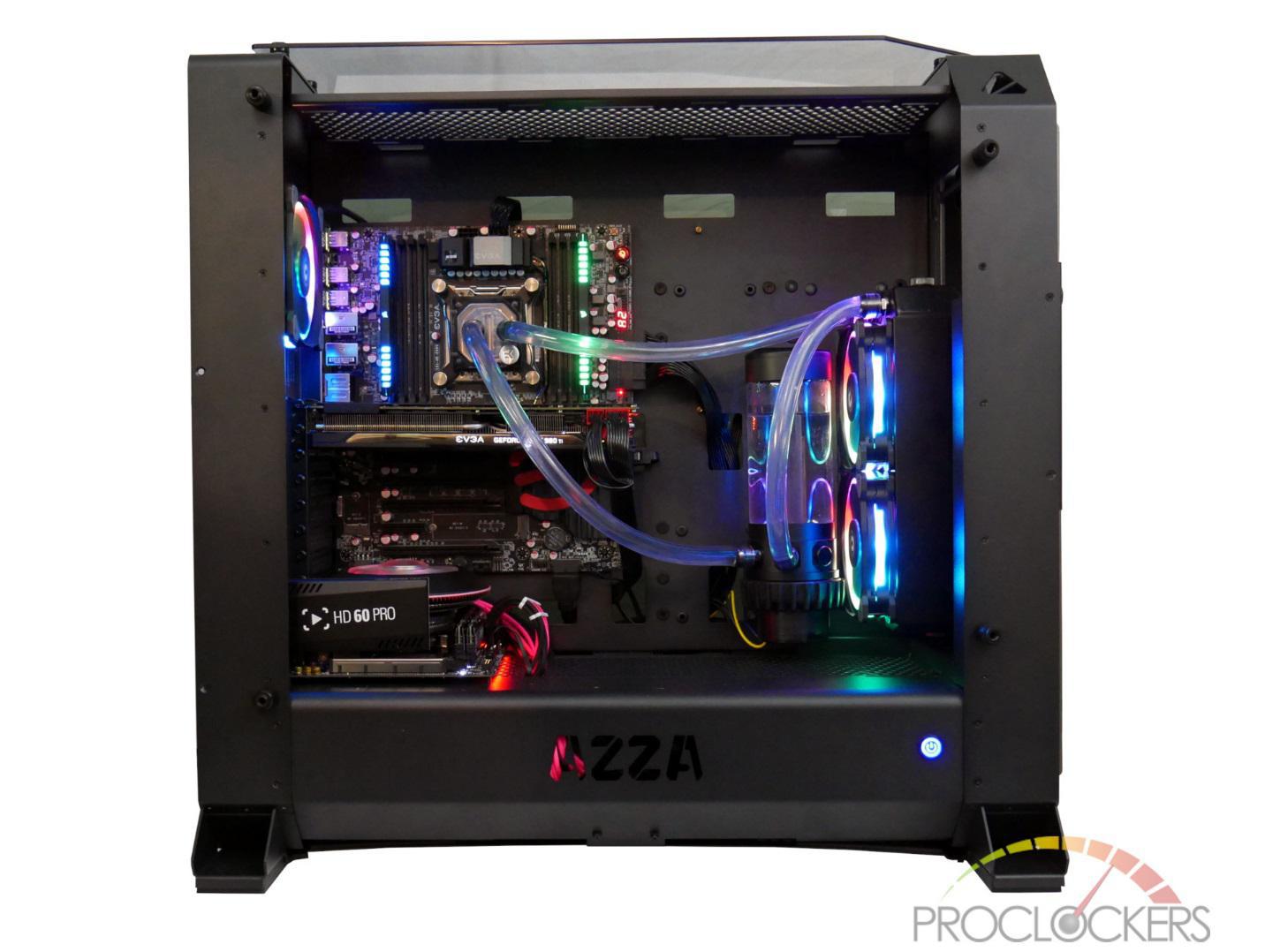 More and more we are seeing case manufacturers design their cases to incorporate more than one system in 1 case, AZZA decided they wanted to jump on board this trend as well. You may ask yourself "Why would I want a PC case that can fit more than one system?" Well, if you are a streamer, you most likely would like one PC that would be your main gaming PC and one PC that would do all your heavy lifting and legwork like encoding, broadcasting, ETC. Maybe you're a media buff that likes to have all your movies, pictures, etc. on one NAS (network attached storage) and you've run out of desk space for 2 separate PC towers so you build two pcs into one tower that can handle both of your tasks needed, without having 2 towers to place on a desk or walk around. Meet the Ragnarok 801 by AZZA, this full-size PC tower can fit two full systems. The main system can handle motherboards up to E-ATX and on the PSU shroud, there are mounting points for a smaller ITX system. We will take a look at the specs further down the review.
Pro Clockers would like to thank AZZA for sending us the Ragnarok 801 to review.
About AZZA:
Founded in 1996, AZZA launched its business as a motherboard manufacturer for the PC industry. The Company was one of the top ten leading suppliers globally in the 90's. Jumpstarted in 2004 with the technology to build PC cases, AZZA expanded its business scope into the gaming industry and manufactured various OEM products including computer cases and power supplies for XION. In 2009, the Company restructured to establish its own label and began distributing products under AZZA's very own trademark. Gaming needs are at the heart of its offering. For every product designed and developed, AZZA goes to its consumer for inspirations and ideas. When a product reaches the production phase, the manufacturing process meticulously tests every product at each stage of the assembly and involves a detailed final inspection before the product is packaged and ready for distribution. From the early phase of design and development to the final phase of quality control, AZZA makes no compromise to performance, functionality, and value. Our company now provides a growing and successful range of products to meet the demands of the gaming market. Since the launch of its very first case Solano 1000, AZZA is known for the quality, innovation, and value of its product offering.