Introduction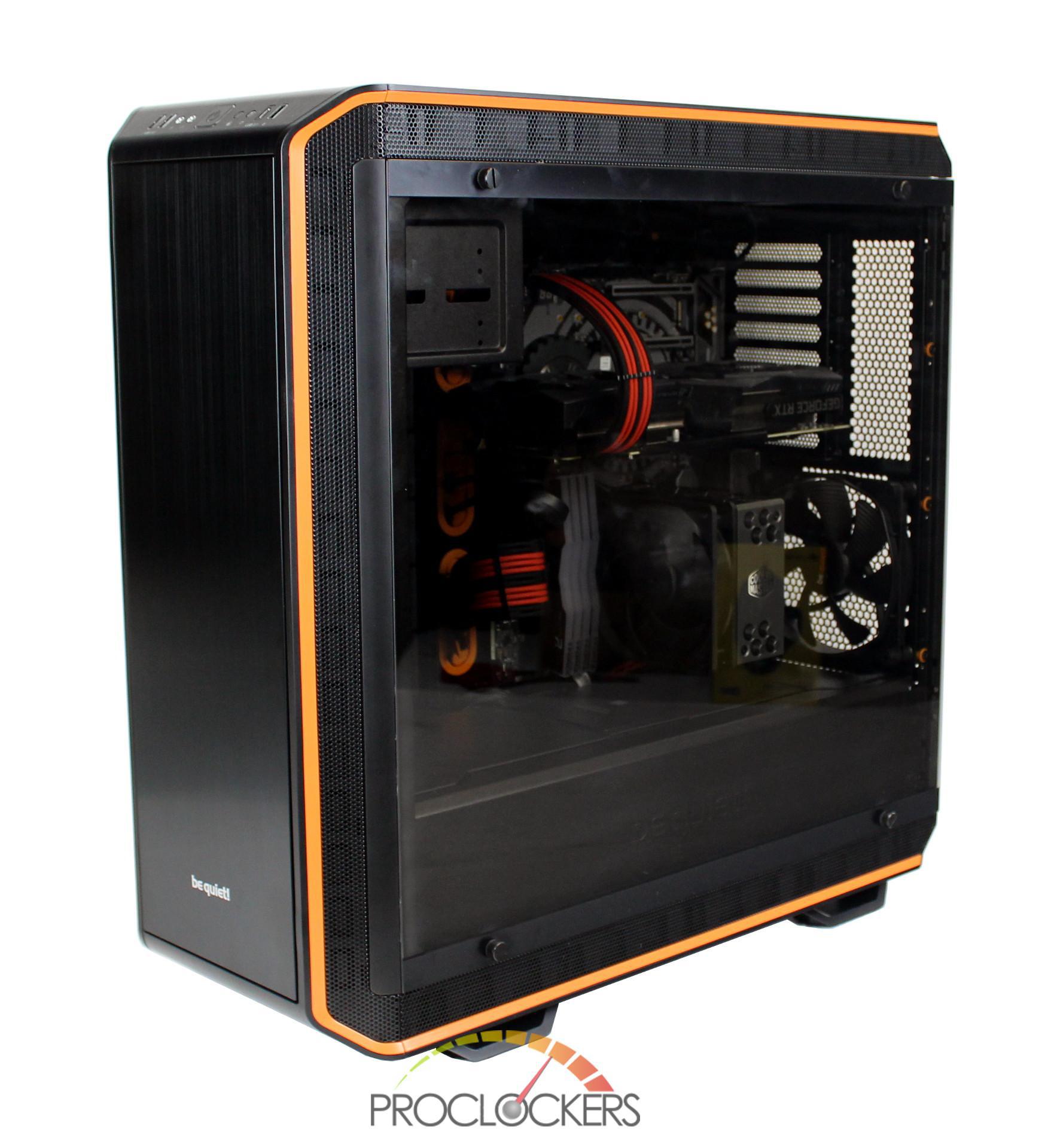 There are many factors that go into picking the perfect case such as aesthetics, motherboard support, water cooling support, and overall flexibility to handle anything you want to put in it. Many cases will check a few of those boxes and concessions would have to be made for the others. Well, be quiet! hopes to change that with its flagship full tower case: the Dark Base Pro 900 rev 2. In the aesthetics department, the Dark Base Pro comes with a sleek black brushed aluminum finish from top to bottom and is available with either orange, black, or silver accents to complete the look. It also has support for larger motherboards such as XL-ATX/E-ATX and plenty of room for water cooling with the ability to install up to 420mm radiators. Lastly, the Dark Base Pro 900 has extensive flexibly with removable drive bays, the ability to adjust the motherboard locations, and even the option to totally invert the case. With an MSRP of $269.00, it may be out of reach for some but for people looking for ultimate modularity and compatibility, it just might be the perfect case. Let's dive in and see what the Dark Base Pro has to offer.
We would like to thank be quiet! for sending us the Dark Base Pro 900 rev. 2 to review.
be quiet's Take on the Dark Base Pro 900 rev. 2
be quiet! Dark Base Pro 900 Orange rev. 2 is the perfect case for all who expect the highest standards when it comes to modularity, compatibility, and design.
Notable features include:
Three Silent Wings 3 PWM fans
Stepless dual-rail fan controller is switchable between Silence and Performance modes
Ready for radiators up to 420mm
PSU shroud and HDD slot covers provide a neat interior
Side panel made of tempered glass
Eye-catching RGB LED illumination
Three years manufacturer's warranty
German product conception, design and quality control