Packaging & Unboxing
The Dark Base Pro 900 is packaged in a full black box which contains various shots of the case as well as its features and specifications printed on it. On the front, we have a profile shot of the Dark Base Pro 900's all-black exterior with orange accents on its side. In the upper right-hand corner are some bullet points highlighting such features as silent wings fans, airflow control, noise insulation, and RGB LEDs. Below the image of the Dark Base Pro 900 is the tagline "Outstanding Flexibility and Silence" and the text "Orange rev. 2" which means this is the second revision of this case design and is the orange variant. At the very bottom, we also have an expanded feature list which is written in three different languages.
Turning the box to its side, included is a little write up about be quiet! and some technical details about the Dark Base Pro 900. To the right of the technical data, we see that the Dark Base Pro 900 is also available in both black and silver.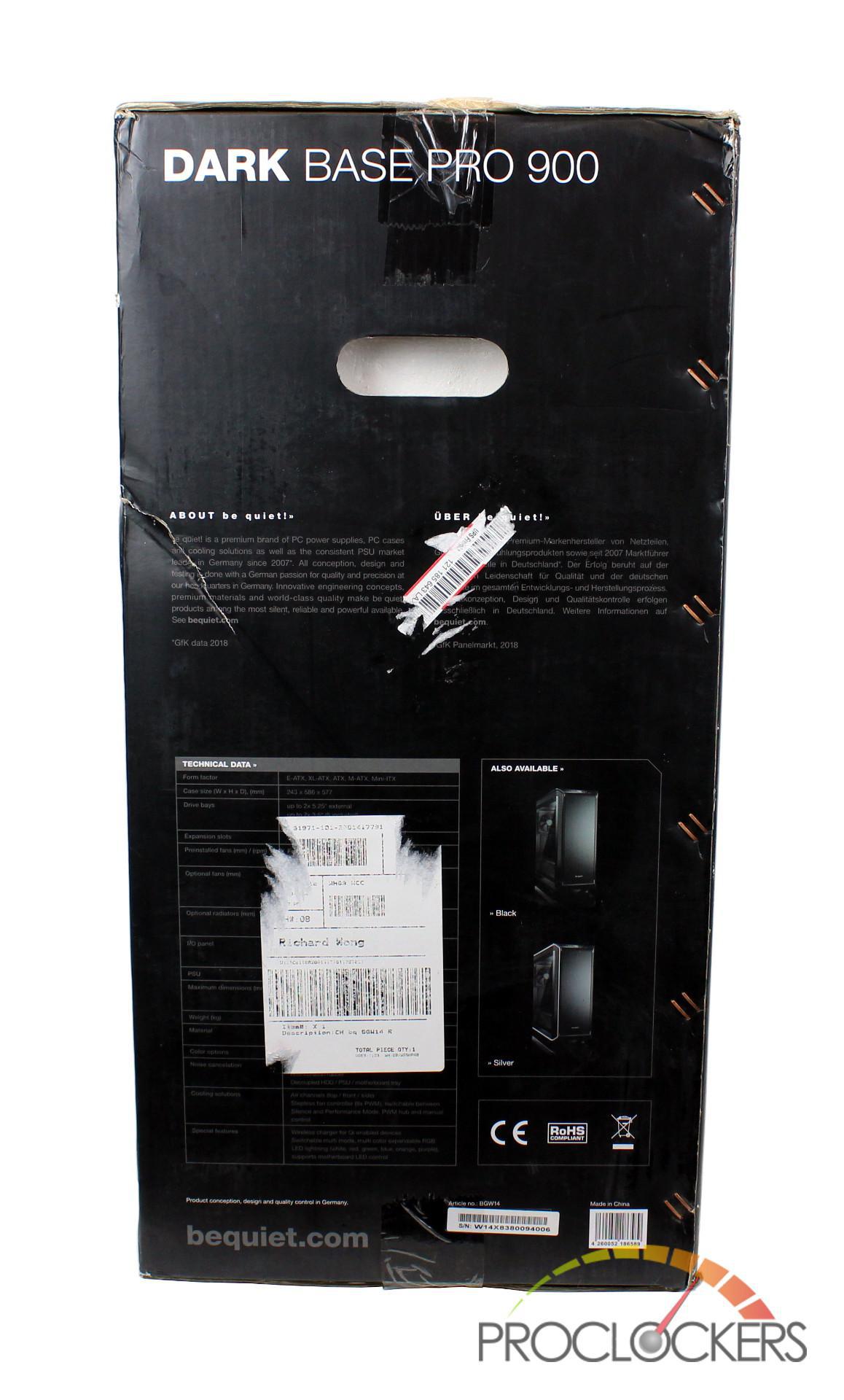 Moving to the back of the packaging are various shots showcasing many of the Dark Base Pro 900 features as well as a full build on the right side. Some of the features mentioned include:
Super flexibility
Optimized cooling
Eye-catching LEDs
State-of-the-art technology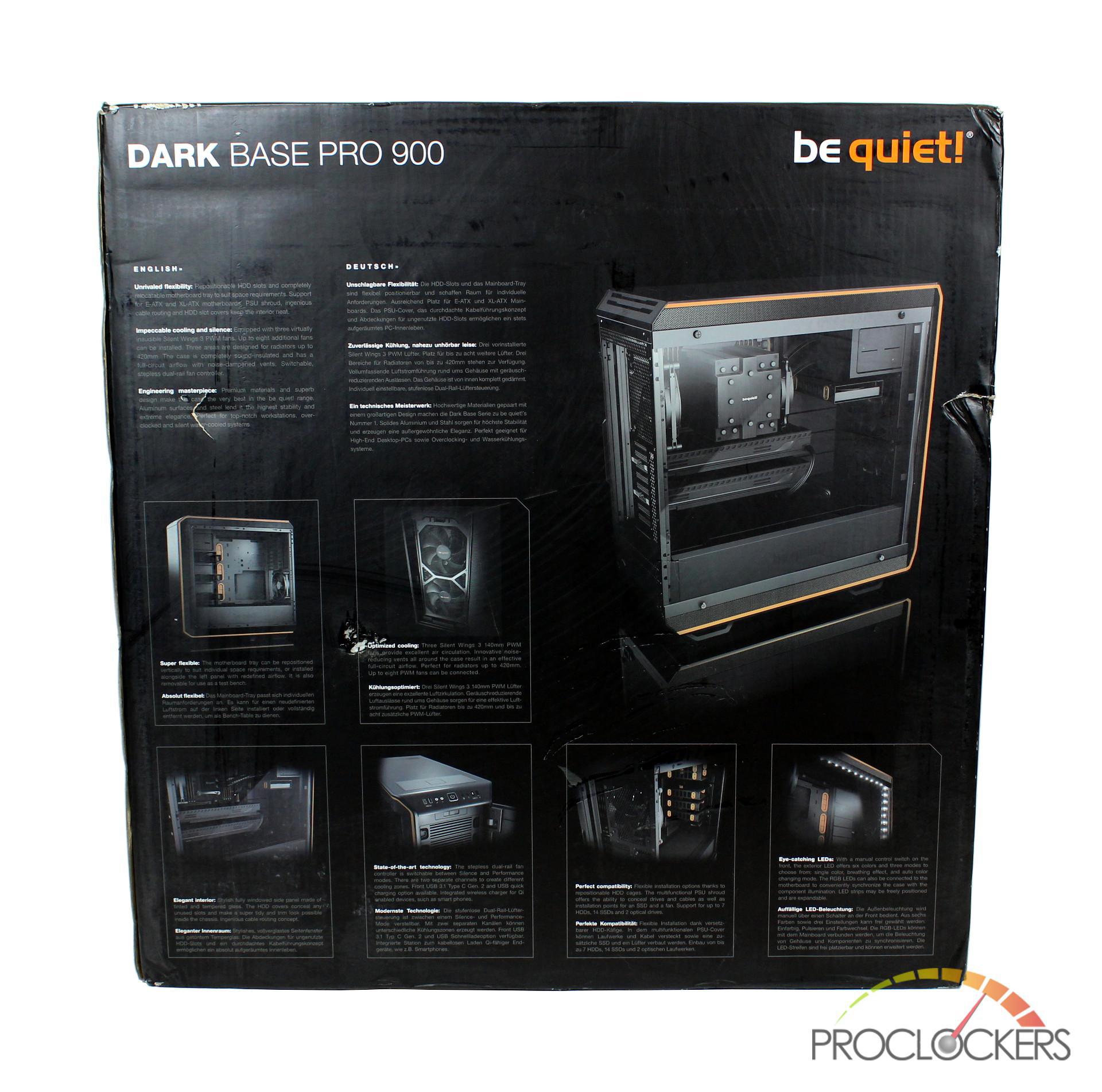 Taking the Dark Base Pro 900 out of the box we see has been securely packed between 2 pieces of Styrofoam and also stored in a black fabric bag.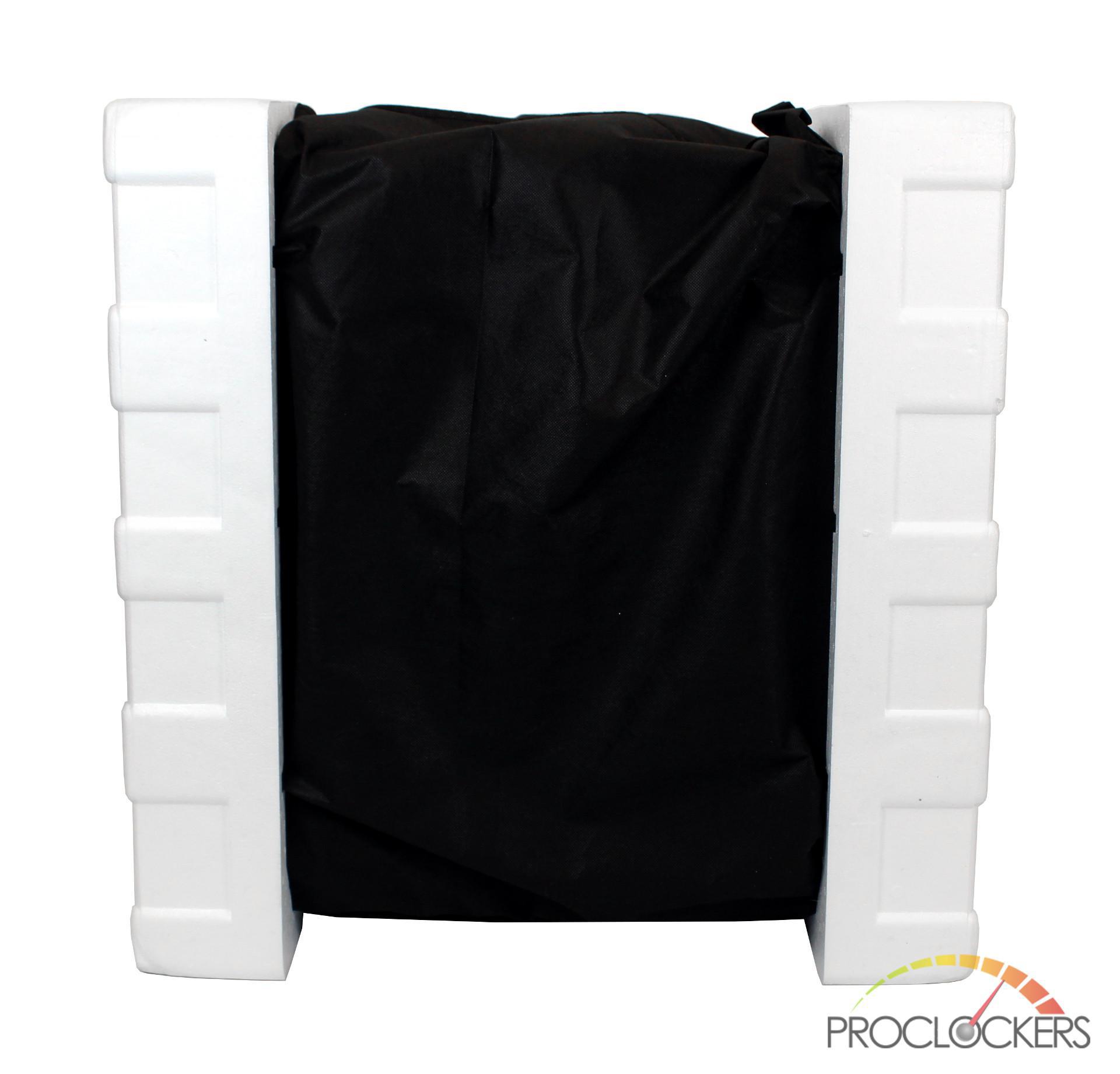 Once all the packaging has been removed, we get our first in-person look at the Dark Base Pro 900 rev. 2. And we must say, photos really don't do this case justice.
Packed away in the case are two boxes of accessories which include the following:
3.5" HDD cages
HDD bracket covers
Water pump bracket
Front fan bracket
Velcro straps
PSU shroud SSD bracket
Various mounting hardware and screws
Two RGB LED strips
You may notice that there is no manual included but it can be downloaded from their website: (https://www.bequiet.com/en/case/1472).