Introduction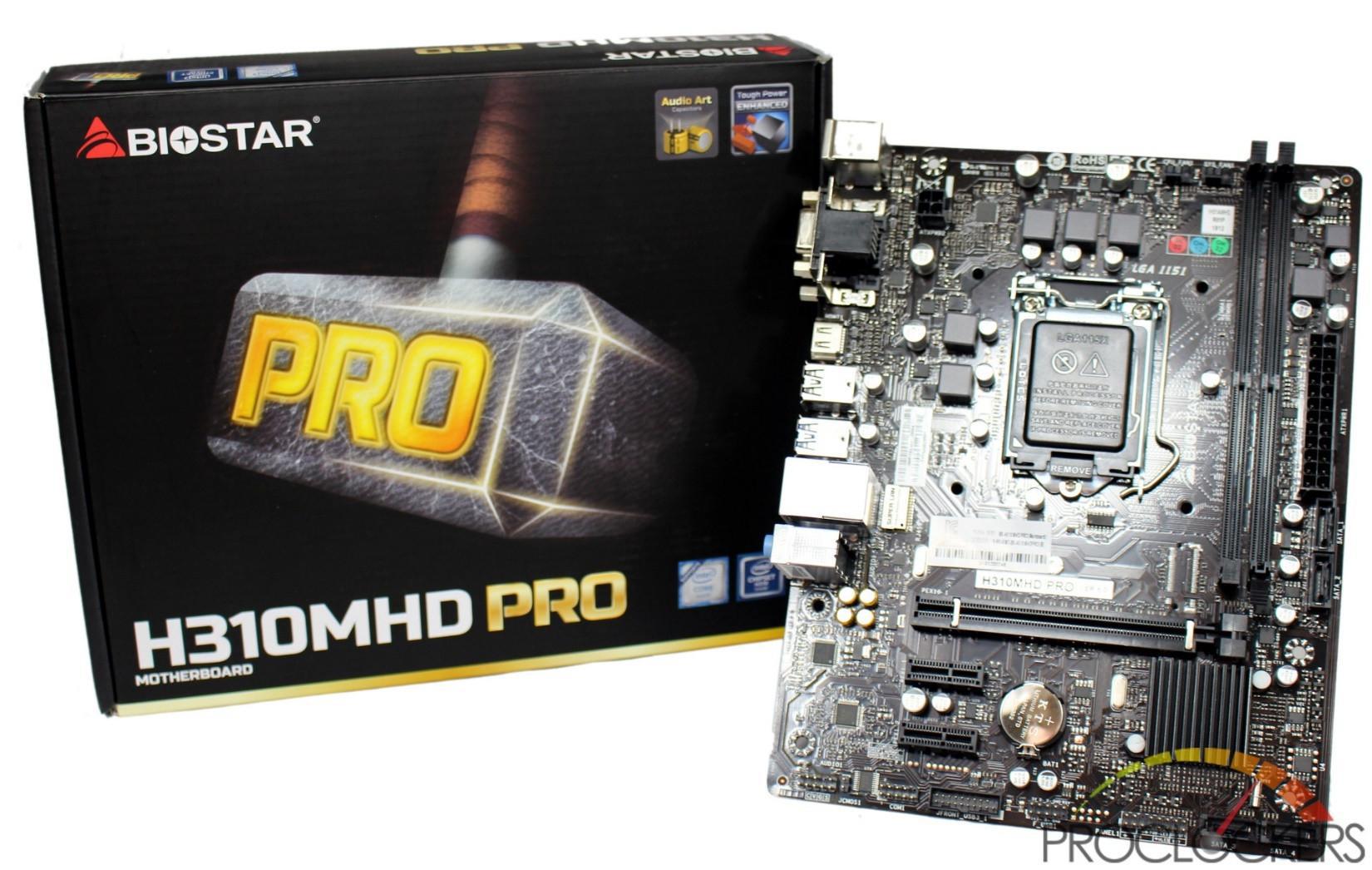 In a world of flashy, wallet breaking 'gaming' components, it's easy to forget the other 90% of the market. For your office, the kid's computer, or even your home theater system you just want something reliable and affordable, and BIOSTAR has a pair of boards targeted directly at that corner of the market. Between the B360MHD PRO and the H310MHD PRO, BIOSTAR has the entry-level 8th generation Intel market squarely in its sights and today we'll be taking a closer look at the H310MHD PRO.
ProClockers would like to thank BIOSTAR for sending the H310MHD PRO over to check out!
BIOSTAR's take on the H310MHD PRO:
The micro-ATX BIOSTAR H310MHD PRO features the new entry-level H310 chipset that supports the LGA 1151 8th generation Intel Core processors. It supports the dual-channel memory of up to DDR4-2666MHz, PCI-E 3.0  x16 slot with reinforced slot protection design and USB3.1 Gen1. Other notable features include 6+ Experience and Charger Booster Technology for quick mobile phone charges.
BIOSTAR H310MHD PRO for office and home entertainment applications. The H310MHD PRO have BIOSTAR's all-new Nano Carbon Coating Heatsink for improved cooling over aluminum-extruded heatsinks, AudioArt Capacitors projecting artistic-like sound and Hi-Fi audio amplification effects and Tough Power Enhanced to ensure full energy output without additional energy loss.
PRO Series redefines the norm of motherboard by advanced enhancements such as AudioArt Capacitor and Tough Power Enhanced to transform the PC into a professional entertainment and office hub.