System Configuration and Performance Testing
Testing Hardware
Gigabyte GA-Z170X-SLI Motherboard

Intel Core i7 6700K Processor
Kingston HyperX Fury 16GB (2x8GB) DDR4 DRAM 2666MHz
PowerColor Radeon R9 285 TurboDuo Graphics Card
Crucial M550 256GB Solid State Drive
Testing Operating System
Microsoft Windows 7 Home Premium SP1
Storage Benchmarks
ATTO Disk Benchmark
CrystalDiskMark 3.0
AS SSD
SiSoft Sandra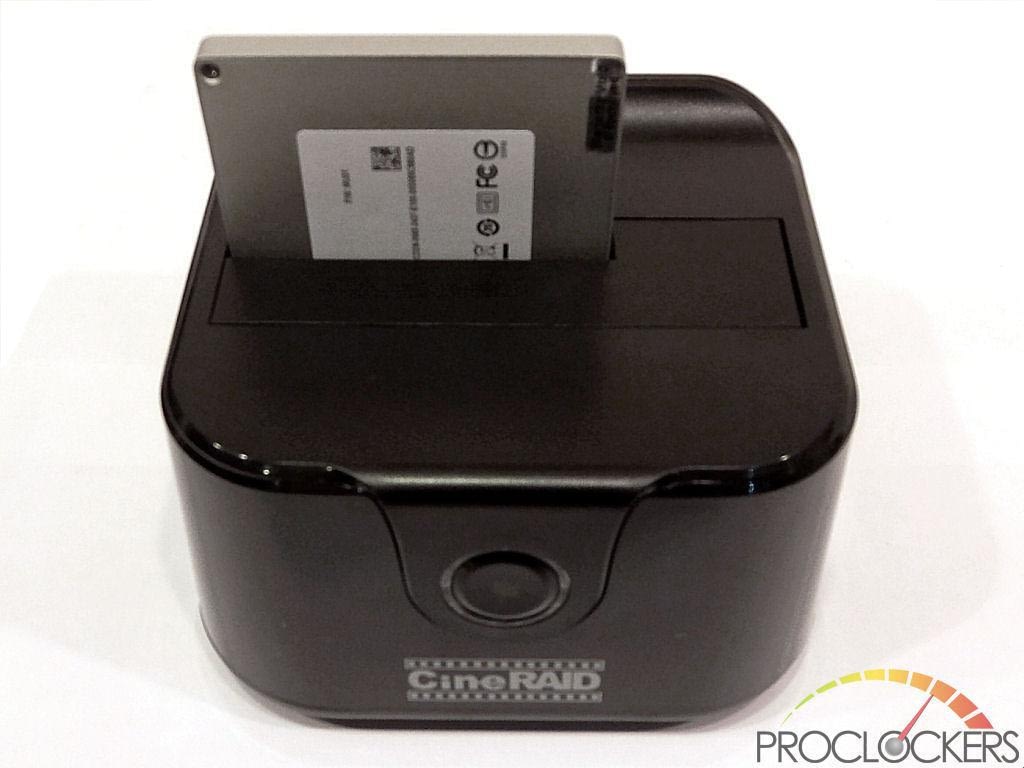 Our test Crucial M550 256GB solid state drive aligned perfectly, as did a spare hard drive we had on site.
Performance Testing
Testing started with USB 3.0 performance. The Crucial M550 256GB Solid State Drive is quite a fast SSD. Its performance exceeds what USB 3.0 can deliver, so the test drive will not bottleneck any of the test scores.
ATTO Disk Benchmark
"As the industry's leading provider of high-performance storage & network connectivity products, ATTO has created a widely-accepted Disk Benchmark freeware utility to help measure storage system performance. As one of the top tools utilized in the industry, Disk Benchmark identifies performance in hard drives, solid state drives, RAID arrays as well as connections to storage. Top drive manufacturers, like Hitachi, build and test every drive using the ATTO Disk Benchmark"

Bare Drive

CineRAID CR-H116
This is almost a dead match for most of the other Z97 motherboard we have tested.
CrystalDiskMark 3.0
"CrystalDiskMark is designed to quickly test the performance of your hard drives. Currently, the program allows to measure sequential and random read/write speeds."

Bare Drive

CineRAID CR-H116
There does not seem to be any issues with SATA performance here.
AS SSD
"Test the sequential or random read/write performance without using the cache. AS SSD Benchmark reads/writes a 1 GByte file as well as randomly chosen 4K blocks. Additionally, it performs the tests using 1 or 64 threads and it determines the SSD's access time.
Two extra benchmark tests examine the drive's behavior when (1) copying a few big files, a lot of small files and a mixture of file sizes by using cached copy functions of your OS as well as (2) reading/writing data depending on the data's compressibility."

Bare Drive

CineRAID CR-H116
SiSoft Sandra
"SiSoftware Sandra provides a robust package of diagnostic tools for testing your system and teasing out its problems–or potential headaches."

Bare Drive

CineRAID CR-H116