Introduction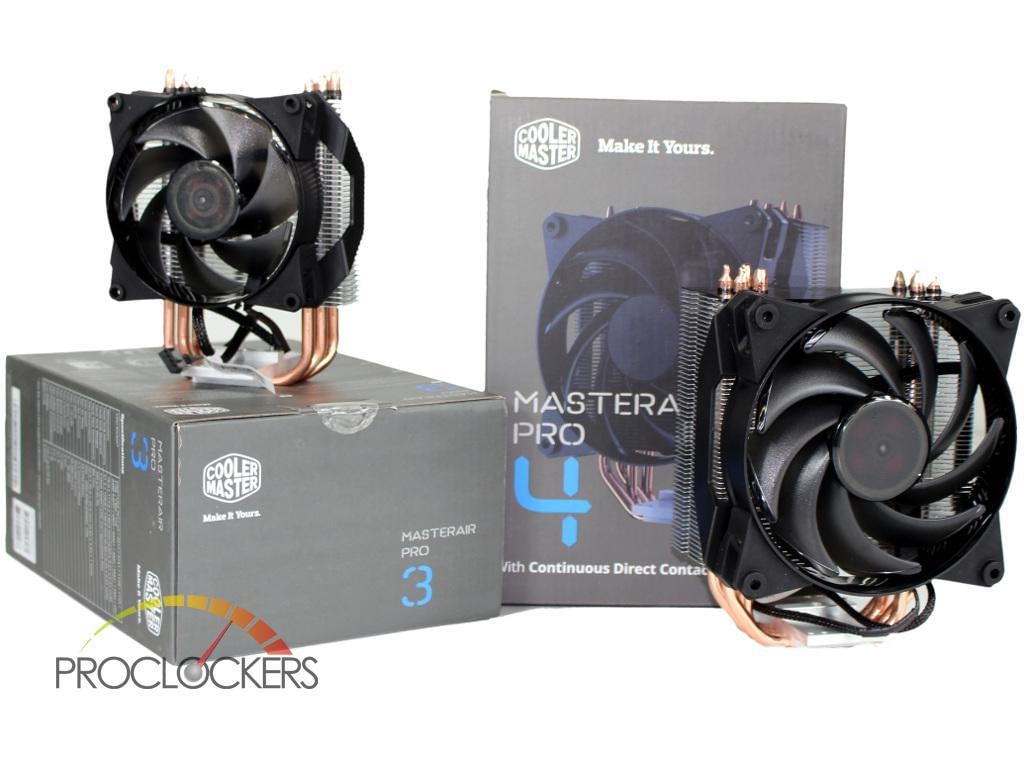 If the vocal minority of Enthusiasts had their way, liquid cooling would be the only method used in PC's these days. However, the cost and complexity of liquid cooling, never mind the very act of combining liquids and expensive electronics into one sentence, can be a real turn off to many builders. Air cooling is still quite popular, and has come a long way from a simple fan screwed to a chunk of aluminum bolted right over your chips. Modern incarnations of air coolers employ some fancy feats of engineering to quietly cool your rig, and Cooler Masters new MasterAir Pro series coolers have a few tricks up their sleeve. With Flexible mounting options, a hand full of continuous direct contact copper heat pipes, and some of the most advanced fans ever made, can the MasterAir series coolers be the dry cooling solution you need to cool your PC? Let's dive in and find out!
ProClockers would like to thank Cooler Master for sending these coolers over for us to check out!
About Cooler Master
"We're all about the things that make building a PC such a rewarding experience. The sense of achievement. The joy of making and creating something uniquely yours in form and function. The freedom that comes from complete control. And of course, the thrill of bringing your creation to life without melting your components"
Working on a hunch out of an apartment in Taipei with no support and no funding, a rogue product manager started inventing, improving, making and marketing new products. Despite the humble beginning, Roger Lin founded Cooler Master in 1992 and his innovative spirit has propelled Cooler Master to the market leader we all know today. Offering consumers a range of products such as power supplies, Coolers, Cases, and other accessories, they also provide the market many cooling solutions as the OEM to other companies like Nvidia, AMD and EVGA. In recent years the company expanded into gaming communities by sponsoring major events such as KODE5 and case modding competitions. They have also won many awards such as the iF product design award.