Introduction Cooler Master MasterBox MB600L
Computer chassis have changed from little yellow cubes sitting on our desktops to sculptures that house our prized expensive components and we expect them to be as attractive as our components inside. Cooler Master has long produced value priced chassis that give more bang for your bucks that you would expect. The MasterBox MB600L is in the $50 dollar price range and considering the price it has a ton of features. If you are looking for an elegant build without breaking the bank take a serious look at the Cooler Master MasterBox MB600L.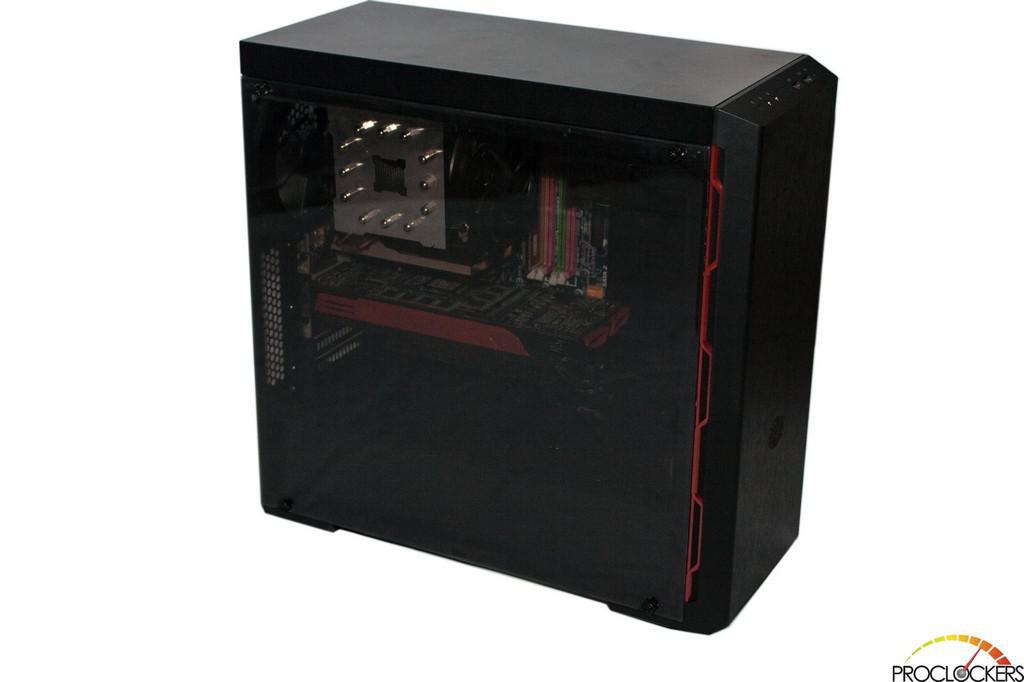 Coolermaster is one of many computer chassis manufacturers; they are also well known to have a wide variety of varying shapes, and sizes as well as affordability of computer chassis designs. But rest assured when it pertains to Coolermaster that just because a given chassis it is more affordable does not necessarily mean cheaply built. This company is well renowned for building top quality chassis and cooling components across their entire line up of products. The chassis we here at Proclockers going to be looking more closely at is the Masterbox MB600L mid tower By Coolermaster. Now the real question remains, does this mid tower have what it takes to protect as well as be aesthetically pleasing while also giving us computer users the ability to hide wires from our Power Supply Units (PSU's) with considerable ease? Let's turn the page and find out, shall we?