Packaging & Unboxing
Cooler Master's MasterBox NR400 arrives in a brown cardboard box with the familiar lined profile shot of the case. Even though the photo is of an NR400 without an optical drive bay, you will notice in the lower right-hand corner our sample does contain one.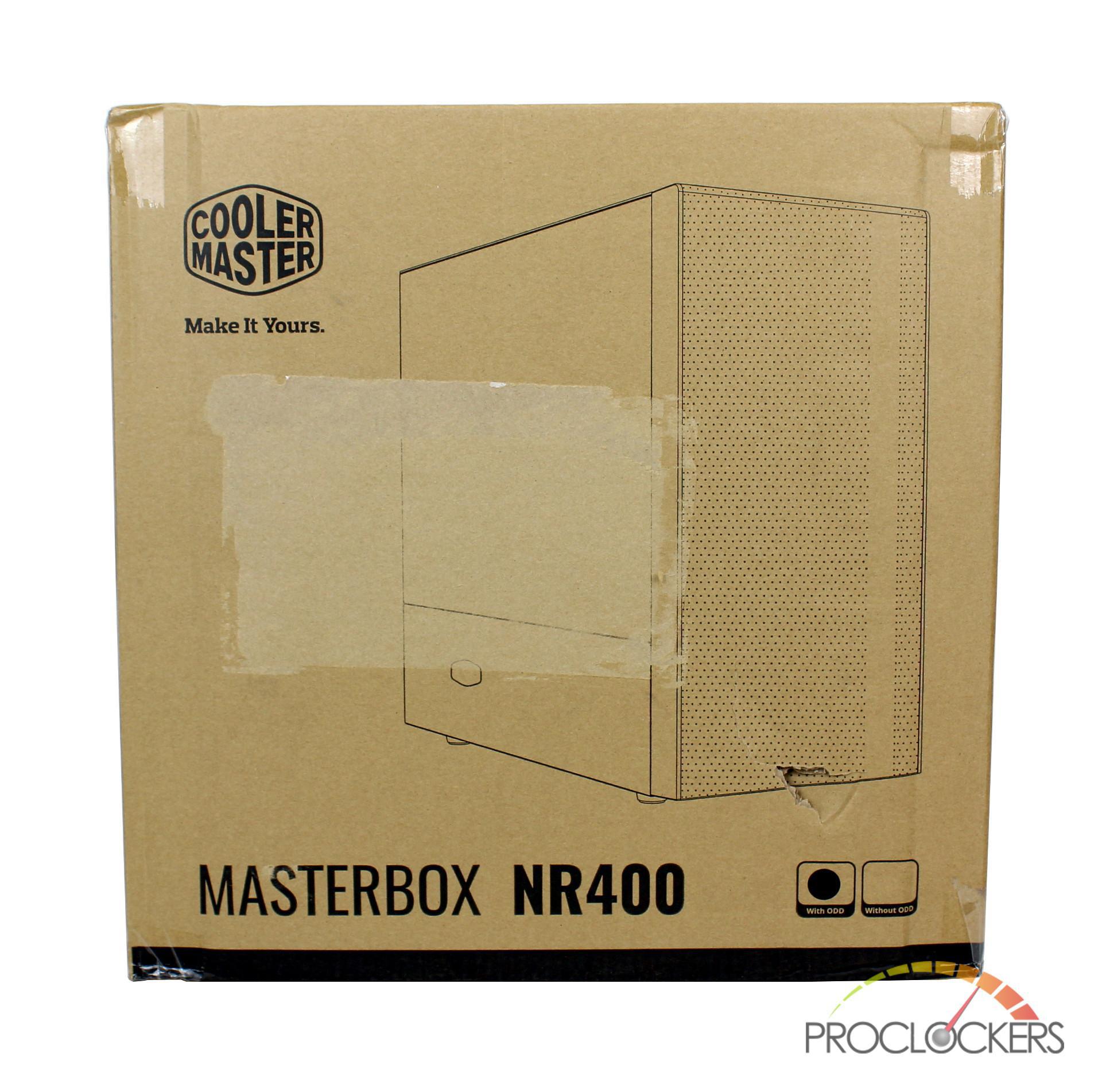 On the back of the box, there are shots of both versions of the NR400 on the right side with a description of the case and some of its features on the left. Included at the bottom is a more complete feature list in 8 different languages.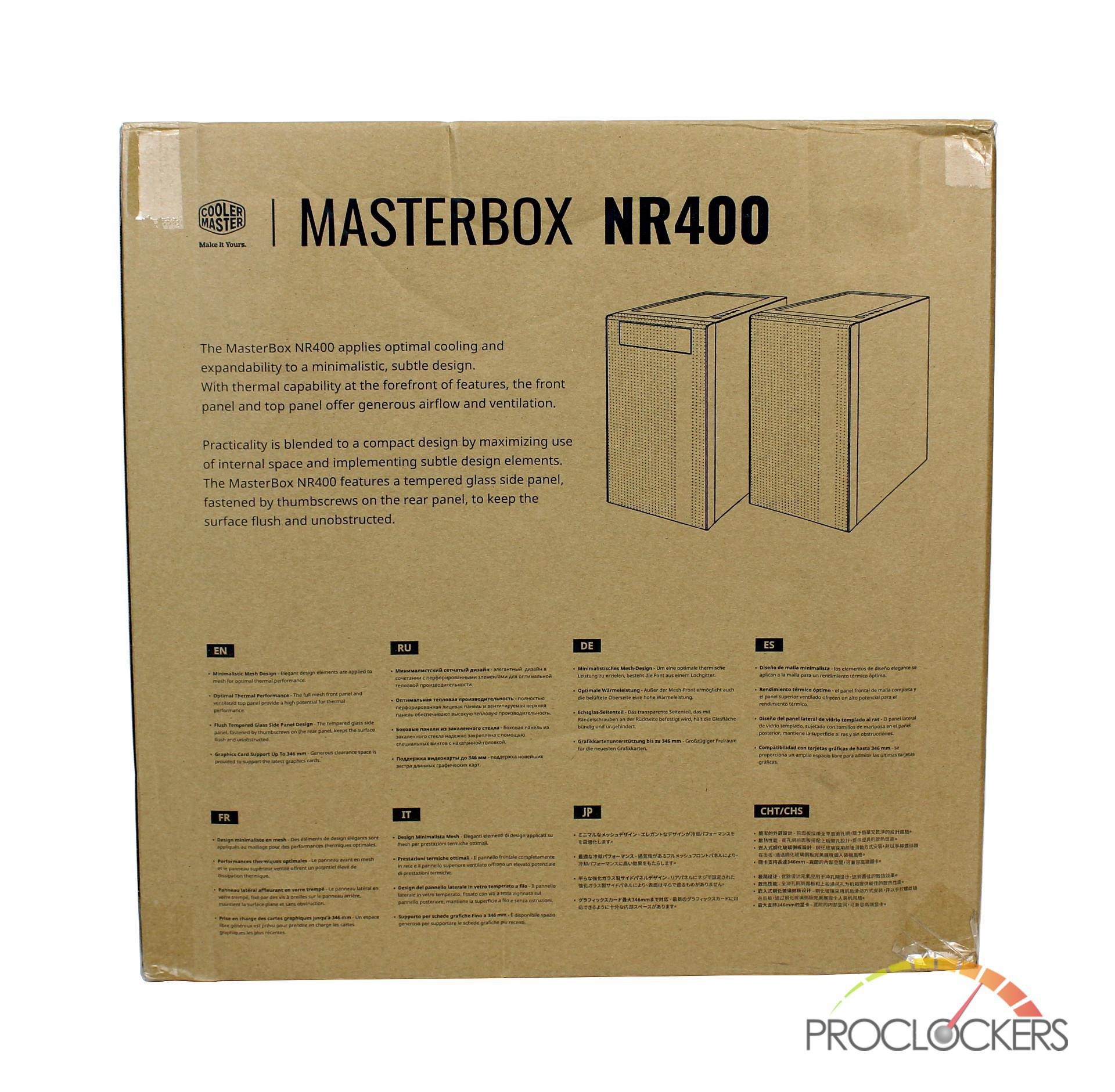 On one of the sides of the box is a front view of the non-ODD version of the case with the other side listing the specifications of the NR400.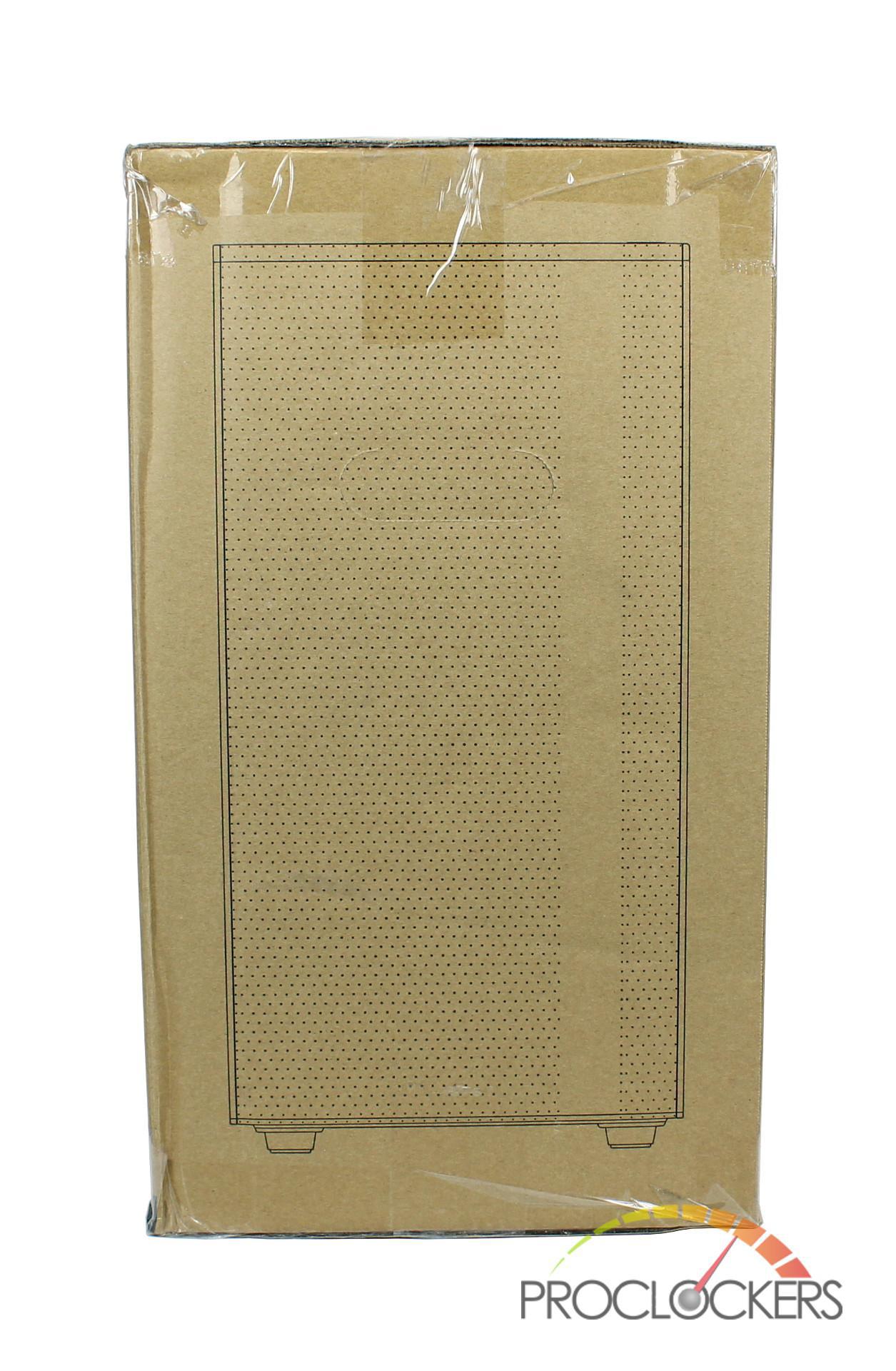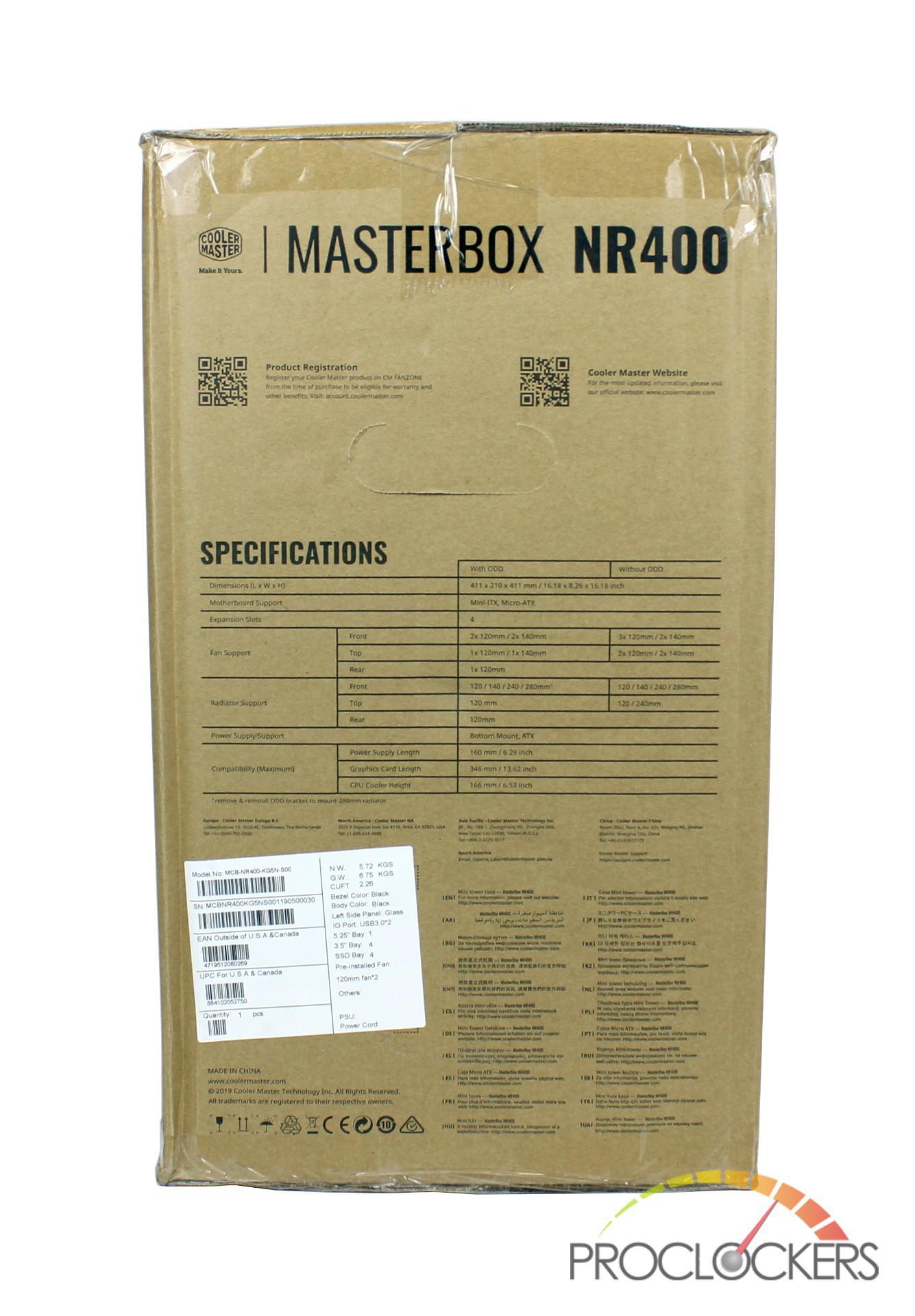 When you remove the NR400 from its original box, you will notice it is encased in Styrofoam at both ends with a plastic bag cover the entire case.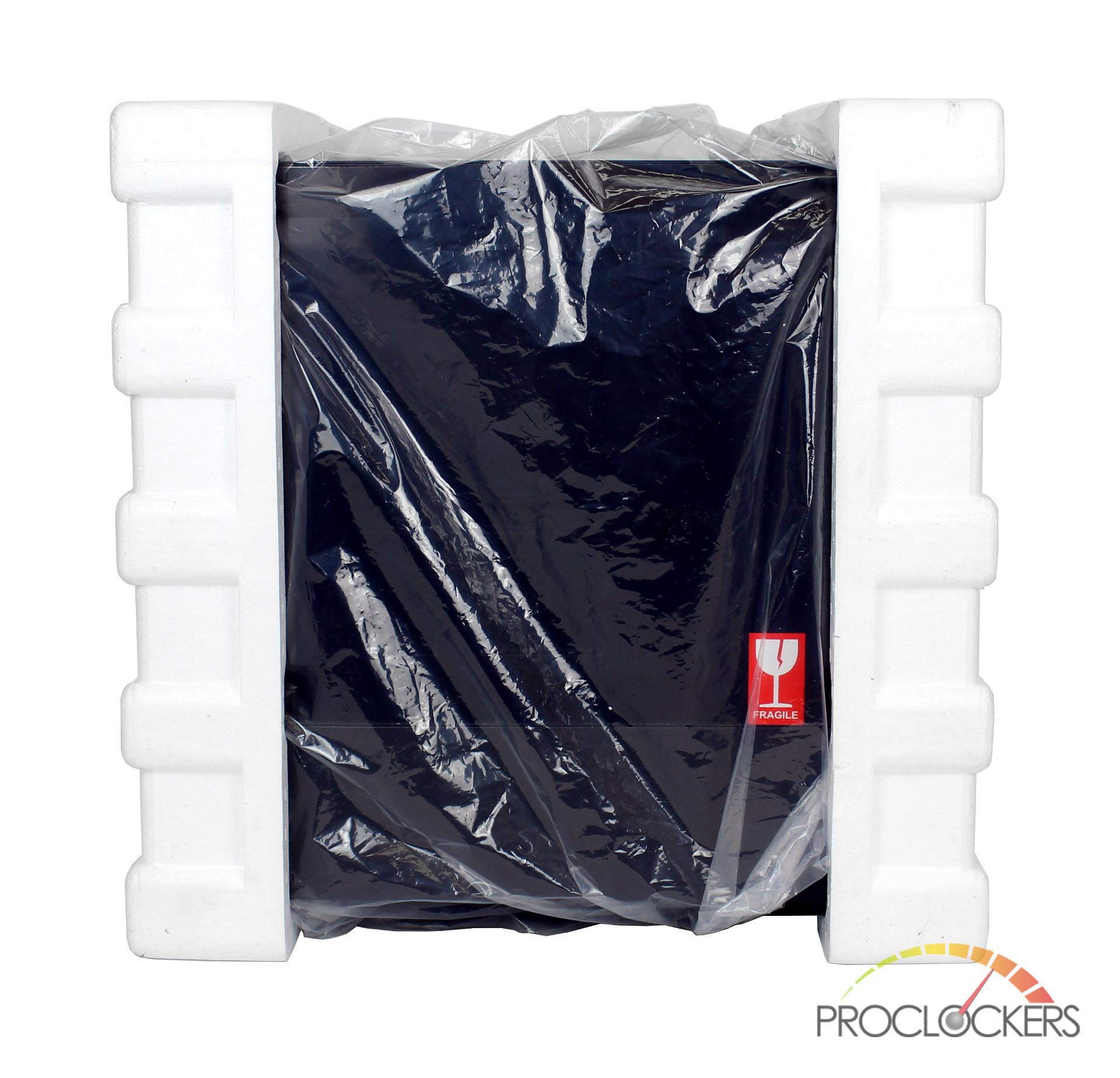 With all the packaging removed, all that is left before starting your build is removing the protective film from the tempered glass side panel.