A Closer Look: Exterior
Now that the NR400 is unboxed, we get our first in-depth look at the case. Looking at the side tempered glass panels of the NR400 Cooler Master, we notice that Cooler Master has done away with the side mounted thumb screws and moved them to the back of the case. The tempered glass panel is also mounted flush with the case which provides a nice clean look. The entire front of the case is comprised of steel mesh with one single line going up the right side of the case. With our version of the NR400, there is also a subtle cutout with a mesh insert for a single optical disk drive.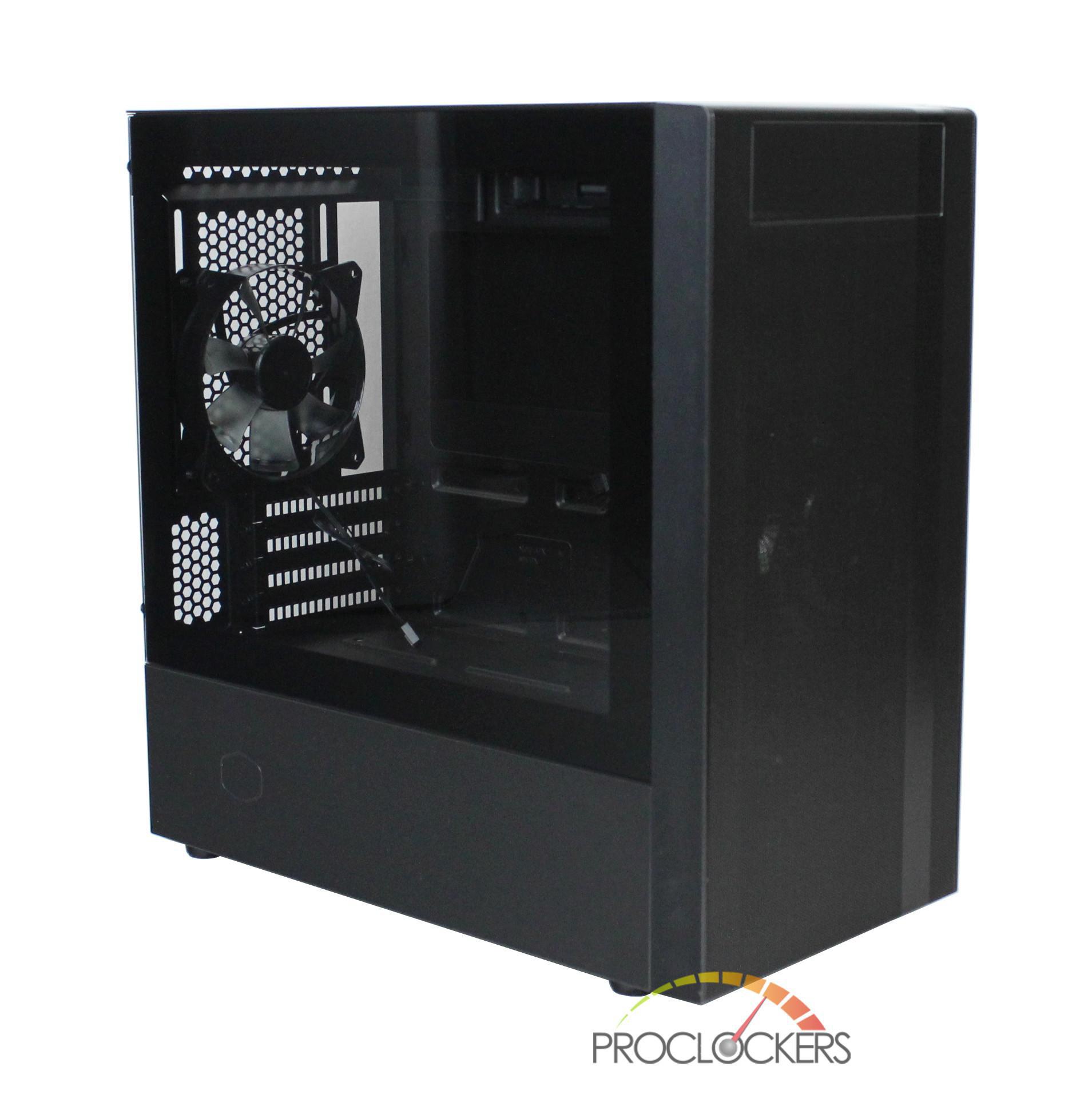 On the left corner below, the tempered glass is an ever so faint outline of the Cooler Master logo. I really do love the stealth branding Cooler Master employs as it doesn't distract from the product's look.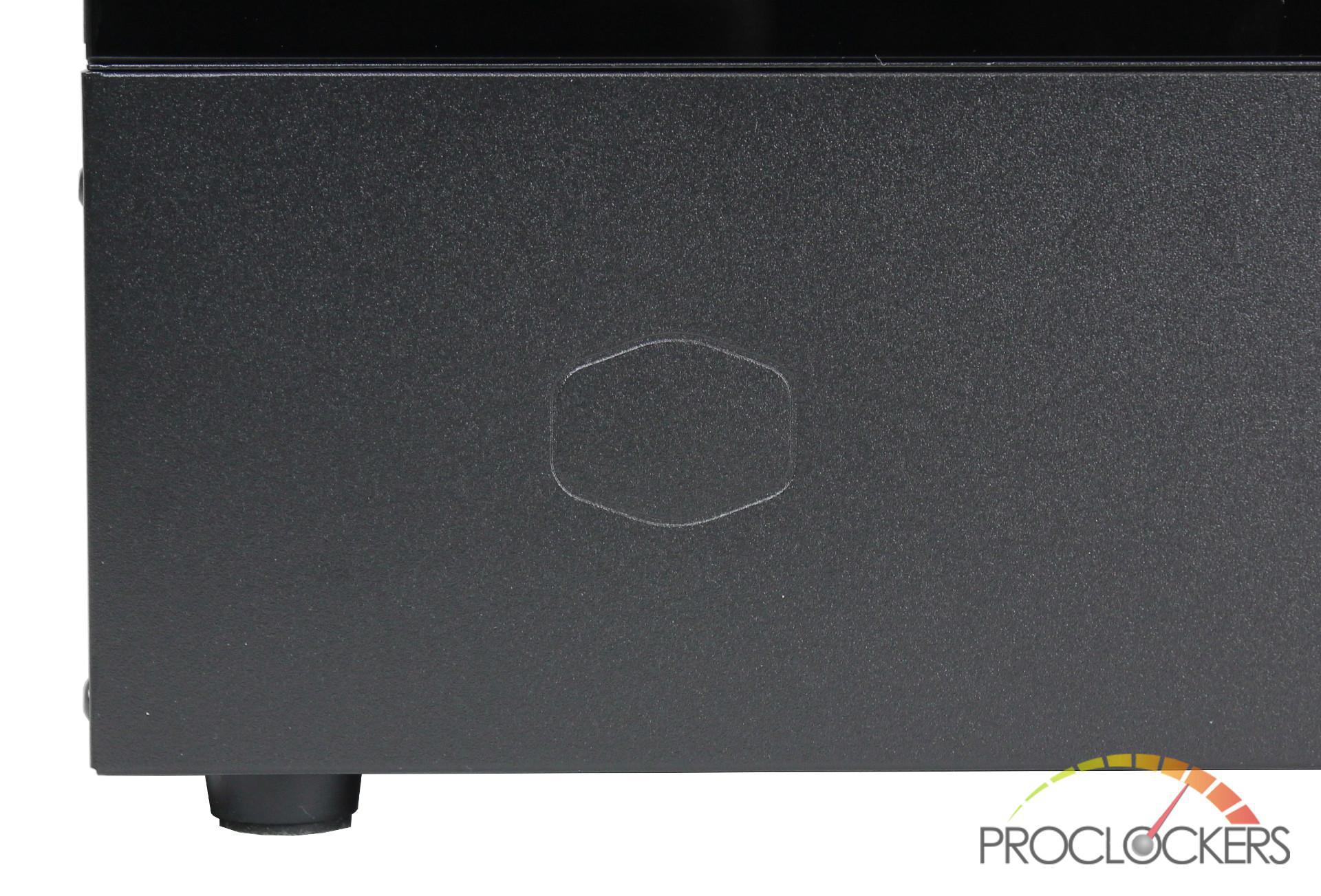 Moving to the opposite side of the N400 is a steel panel which is attached via 2 thumb screws on the back.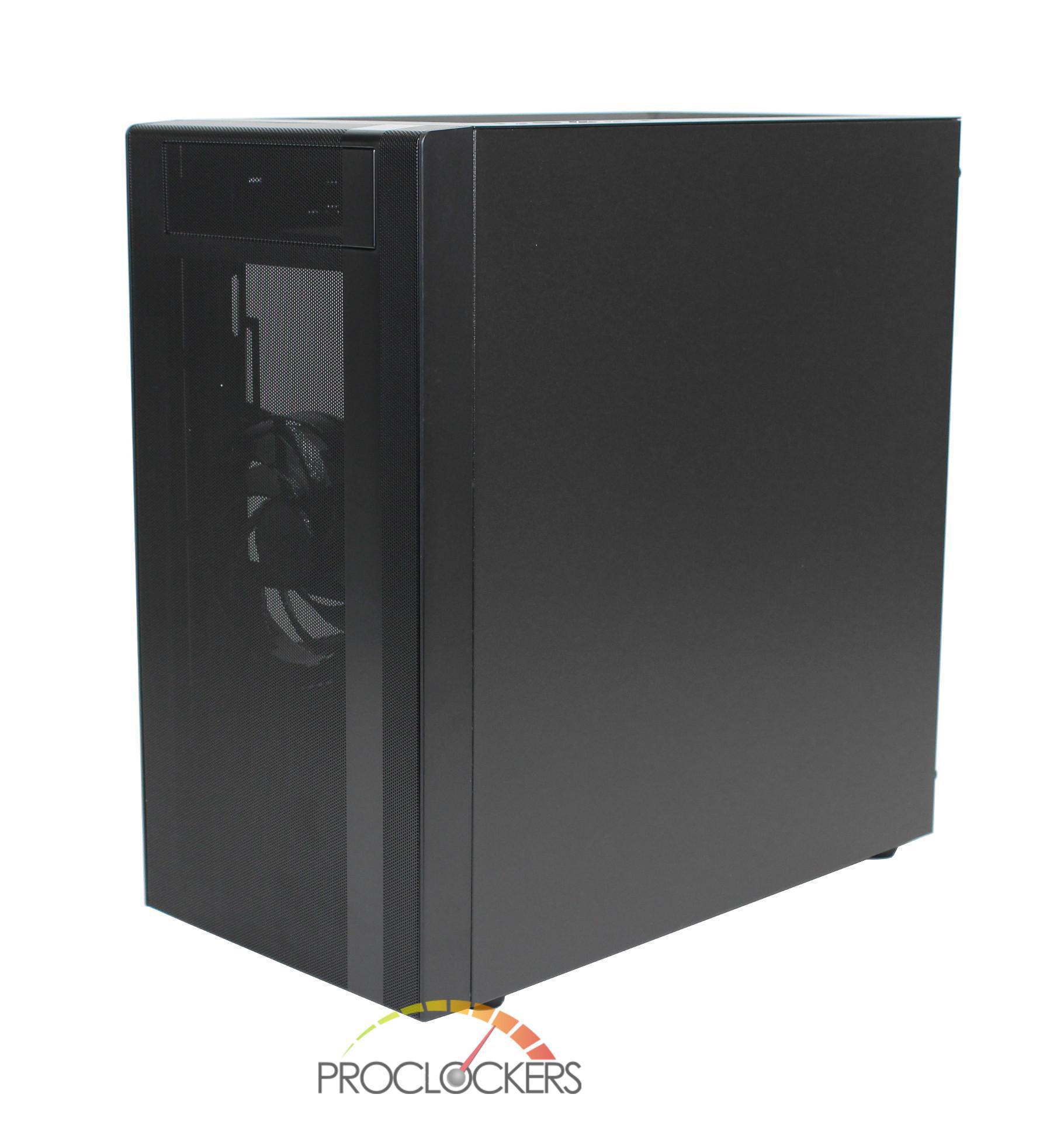 The back of the NR400 has your normal I/O cutout and contains 4 PCIe slots which screw in from inside the case. The PSU cutout at the bottom is offset to the right giving some extra room for cable management behind the motherboard tray.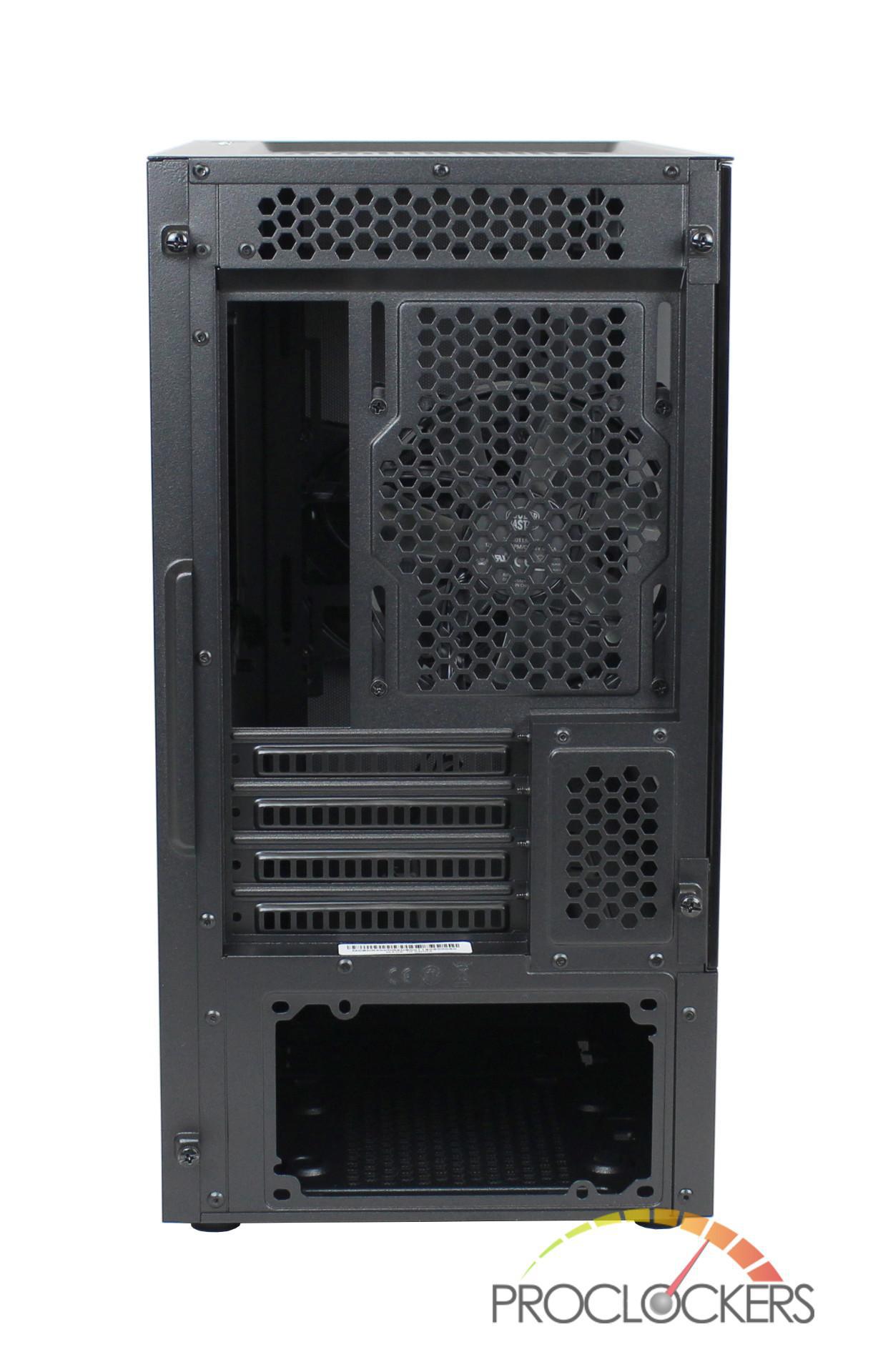 The top of the NR400 includes a detachable magnetic dust filter with the cases I/O to the right.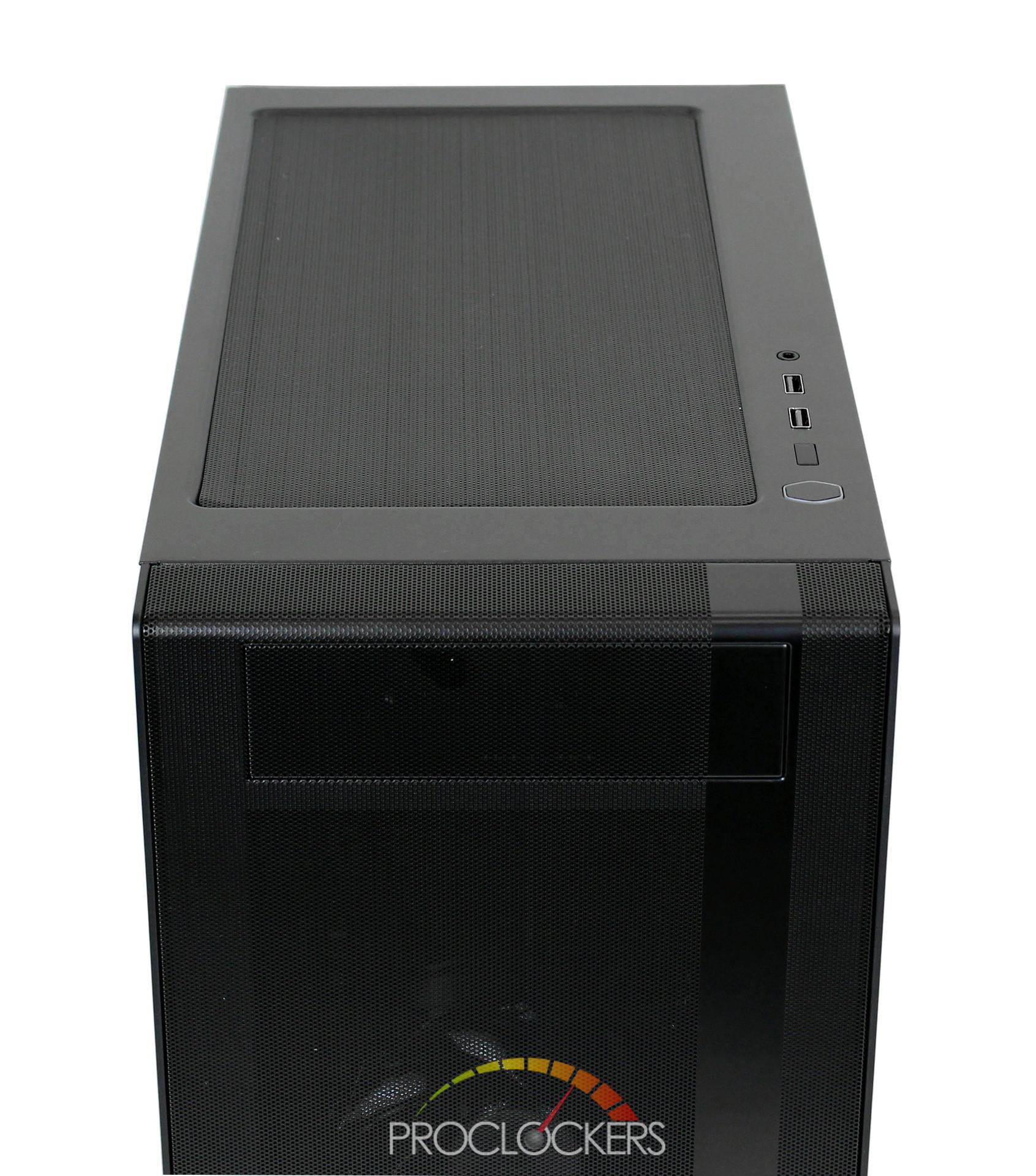 Removing the dust filter from the top reveals hexagon cutouts for air flow and mounting points for fans/radiators. Cooler Master has gone with rails as opposed to predrilled holes to maximize component compatibility.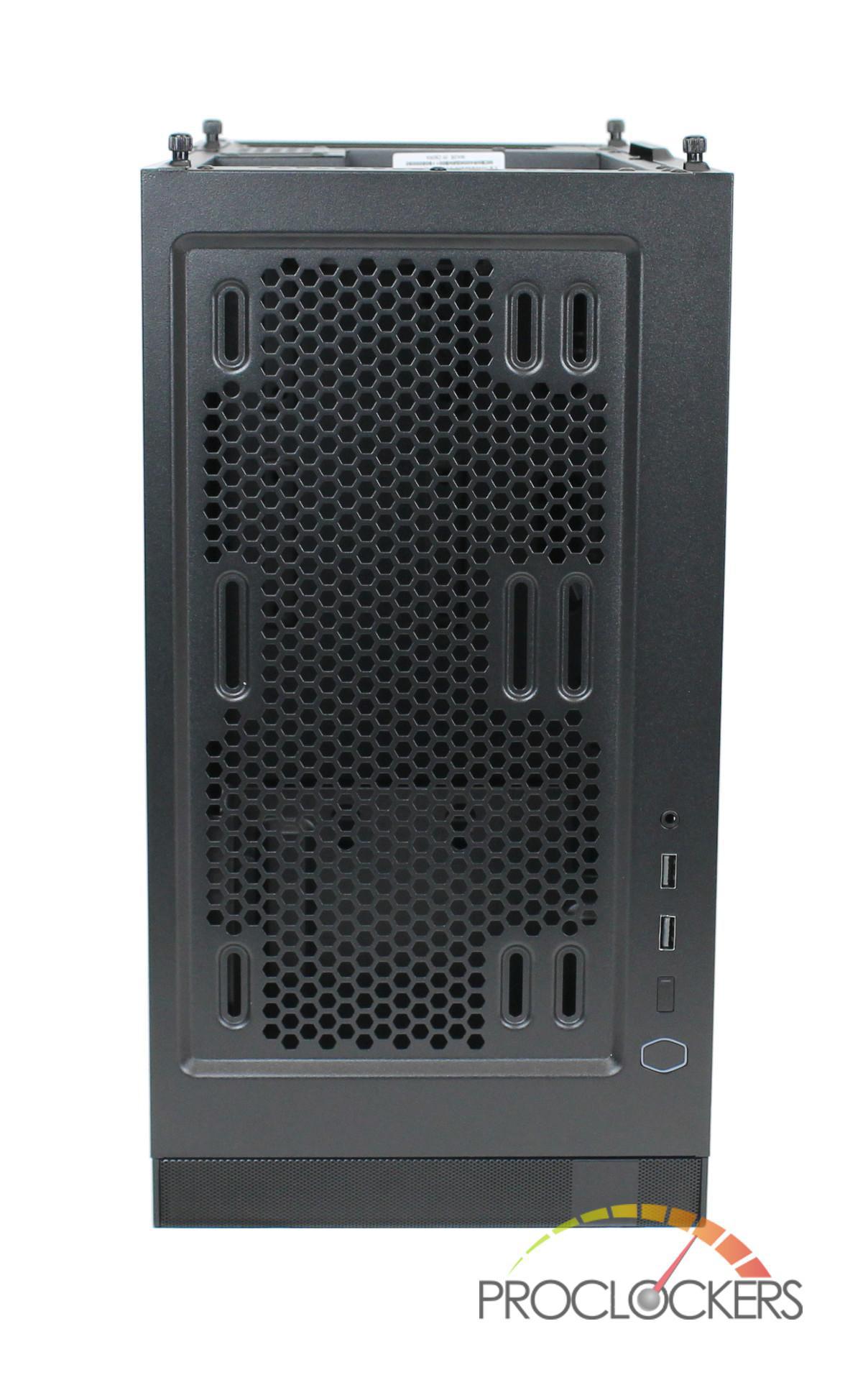 The top I/O consists of one 3.5mm audio jack, two USB 3.0 ports, a reset button, and a Cooler Master logo as the power button.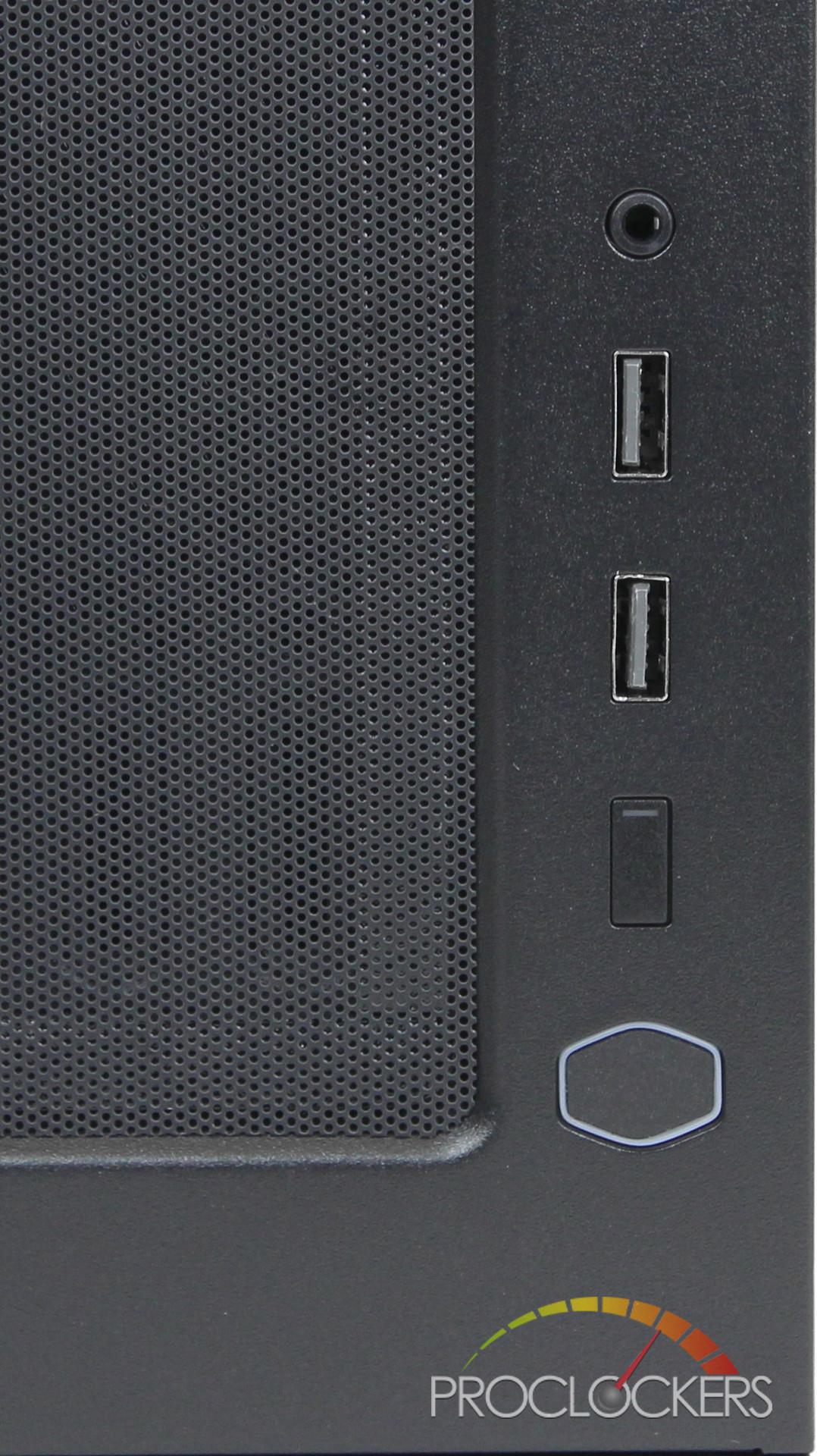 Flipping over the case, the NR400 has 4 rubberized feet and a removable dust filter for the PSU's intake fan.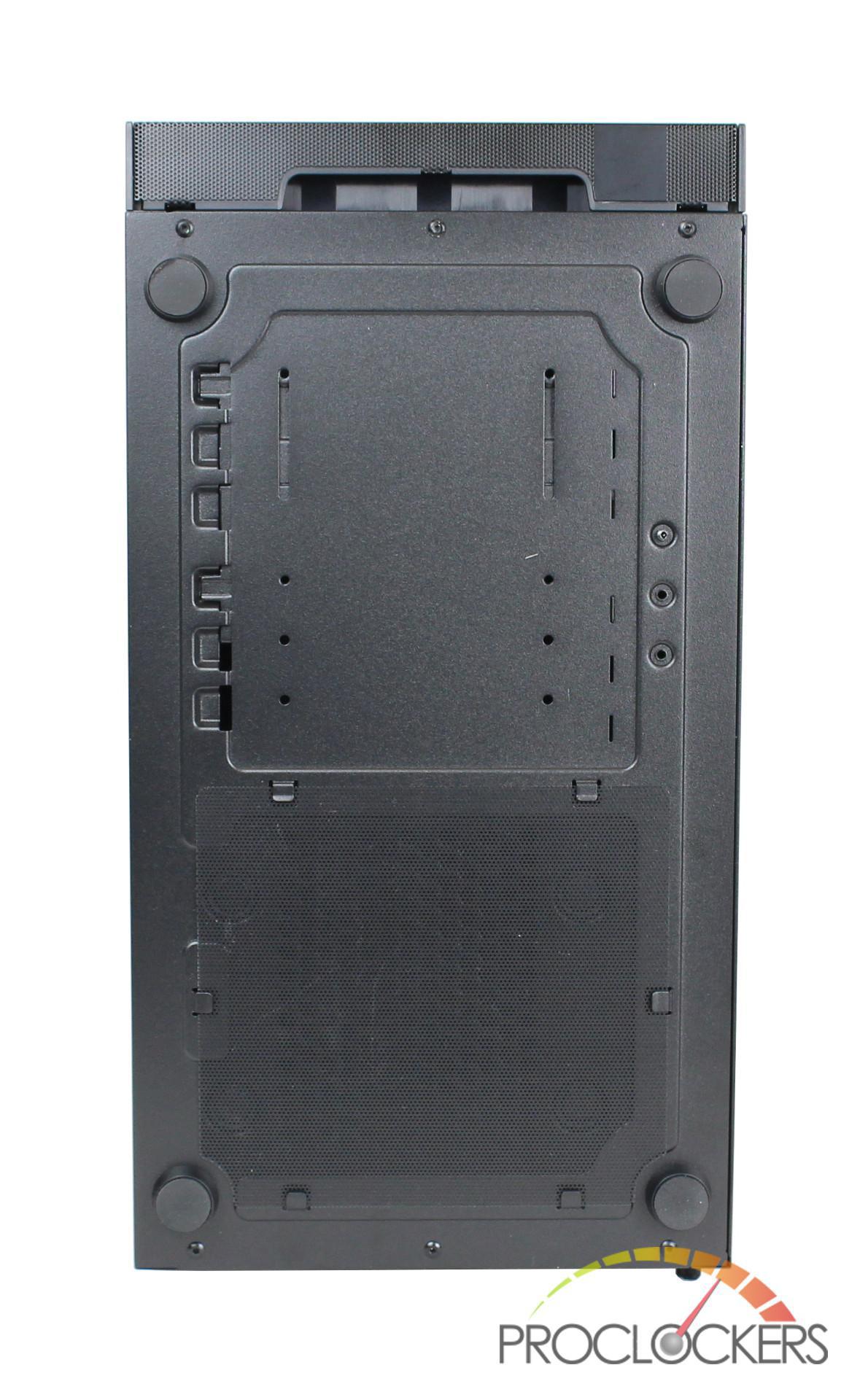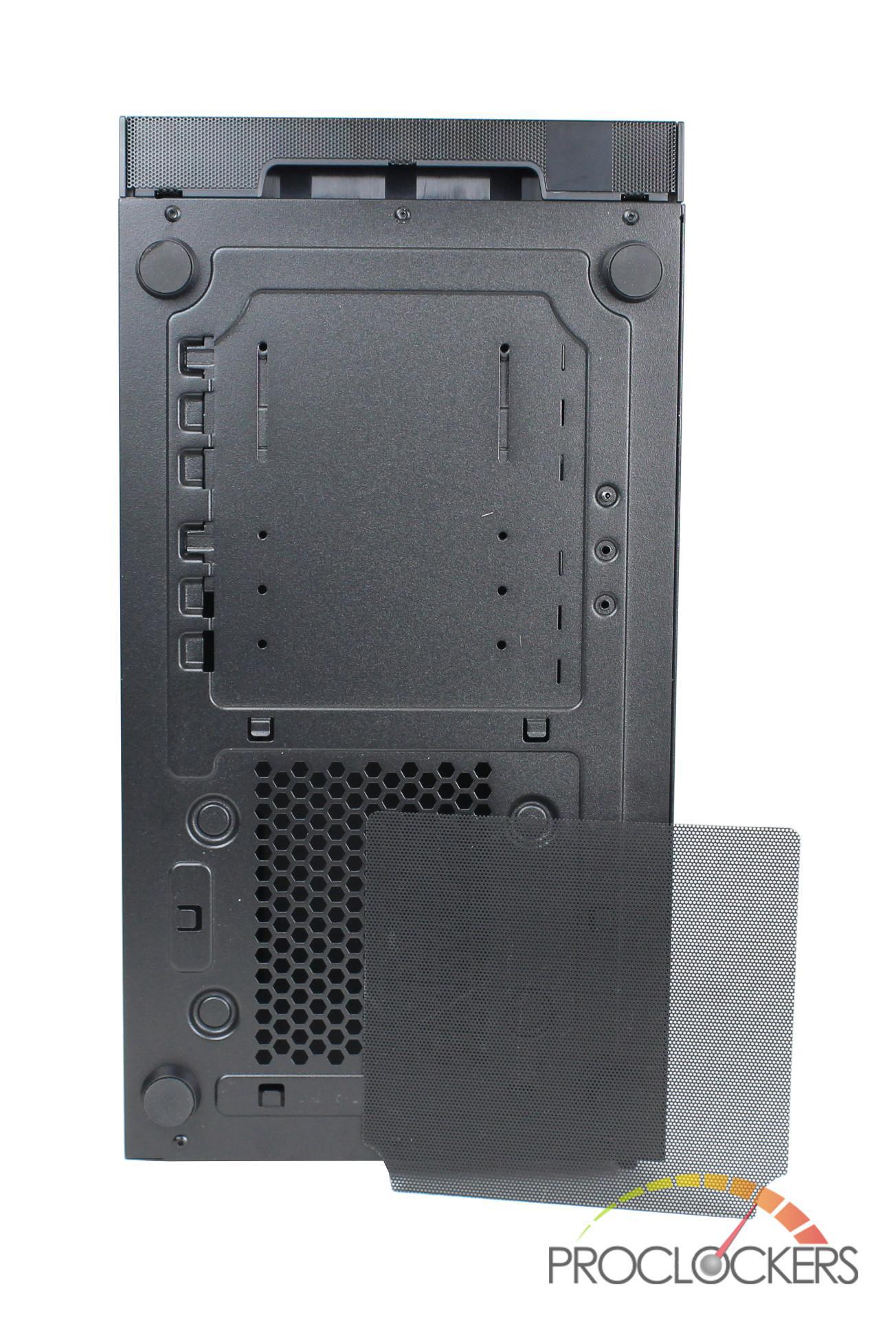 Packaged within the NR400 was an installation guide and warranty booklet as well as an accessory bag which includes:
Various mounting screws
SSD grommets / screws
Zip ties
Tool-less drive rails
Standoff socket