Introduction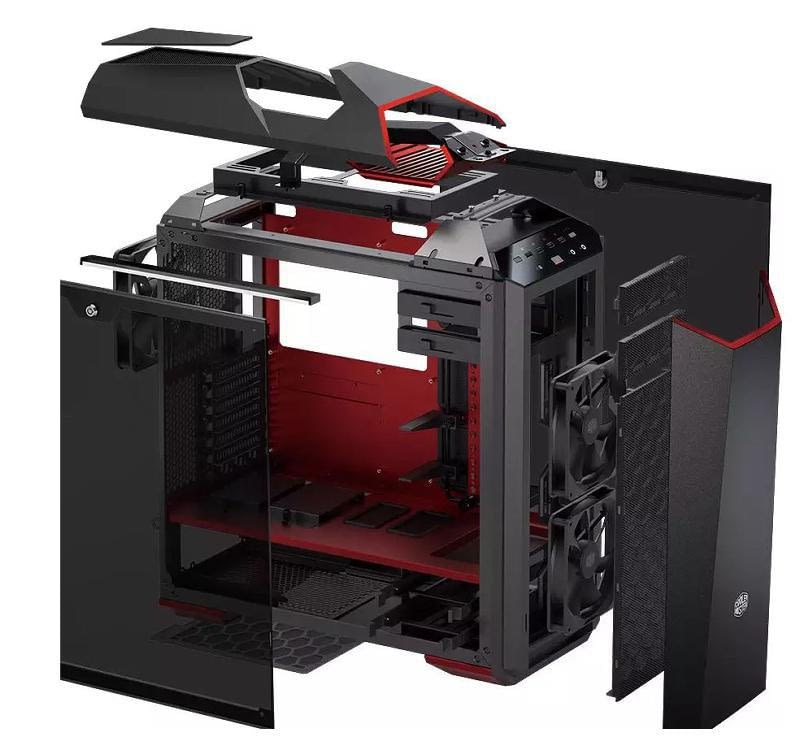 Do you ever wish you had a chassis that would be very easy to work with and made things so much easier to do your build? If so, Cooler Master might have the perfect case for you with their new MasterCase Maker 5t Full Tower Chassis. The 5t is a modular case with tinted tempered glass side panels, plus the chassis is fully modular making it the perfect case for doing your new high-end build. ProClockers would like to thank Cooler Master for sending us the MasterCase Maker 5t full tower chassis for review.
About Cooler Master
"We're all about the things that make building a PC such a rewarding experience. The sense of achievement. The joy of making and creating something uniquely yours in form and function. The freedom that comes from complete control. And of course, the thrill of bringing your creation to life without melting your components"
Cooler Master is a computer hardware manufacturer from Taiwan. Founded in 1992, the company is an aftermarket brand for computer chassis, PSU, coolers, cooling pads, and other accessories. Aside from their own aftermarket cooling solutions, Cooler Master is also an OEM vendor for different brand names such as Nvidia, AMD and EVGA. They produce GPU coolers, CPU coolers and Heatsinks for the various companies. In recent years, the company expanded its brand exposure into gaming communities by sponsoring major events such as KODE5 and a case modding competition. They have also won awards such as the iF product design award.
Cooler Master's Take on the MasterCase Maker 5t
"Make of It What You Will"
MODULAR MEETS TURBO: In a new aggressive outlook, you still get all of the goodies of our MasterCase Maker line with the FreeForm™ Modular System. Don't get in the driver's seat – just stand and admire the metallic red finish, dual tempered glass panels, Trooper-inspired rubber handle, and red LED glow.
ADJUSTABLE LAYOUT: Whether you're going for 4k, 144Hz displays with high frame rates, or you just want to build a stunning rig, there's plenty of ways to get there by customizing the internal layout. Quickly slide, clip, rearrange or remove parts to support up to 6 fans, 10 HDDs.
MasterAccessories List: Each case comes with a different number of MasterAccessories, from our MasterCase 5 with its basic package, to our MasterCase Maker 5 coming with a wider range of accessories. Buying a basic package always leaves you freedom to enhance your case by buying additional accessories in the future.