Cooler Master MasterLiquid Lite ML240L & ML120L RGB Review
CPU's are getting faster and sporting more cores than ever and as that happens the need for increased cooling capacity increases. Large bulky air coolers with multiple fans towering over your CPU and filling a large part of your chassis are an option but All In One water-cooling is fast becoming mainstream. Typically they are easy to install, zero maintenance and outperform air cooling. The prices on the AIO coolers have dropped as demand has gone up and even the RGB AIO's have gotten to a reasonable price point. Cooler Master sent us their MasterLiquid ML120L and ML240L RGB AIO water-coolers to take a gander at.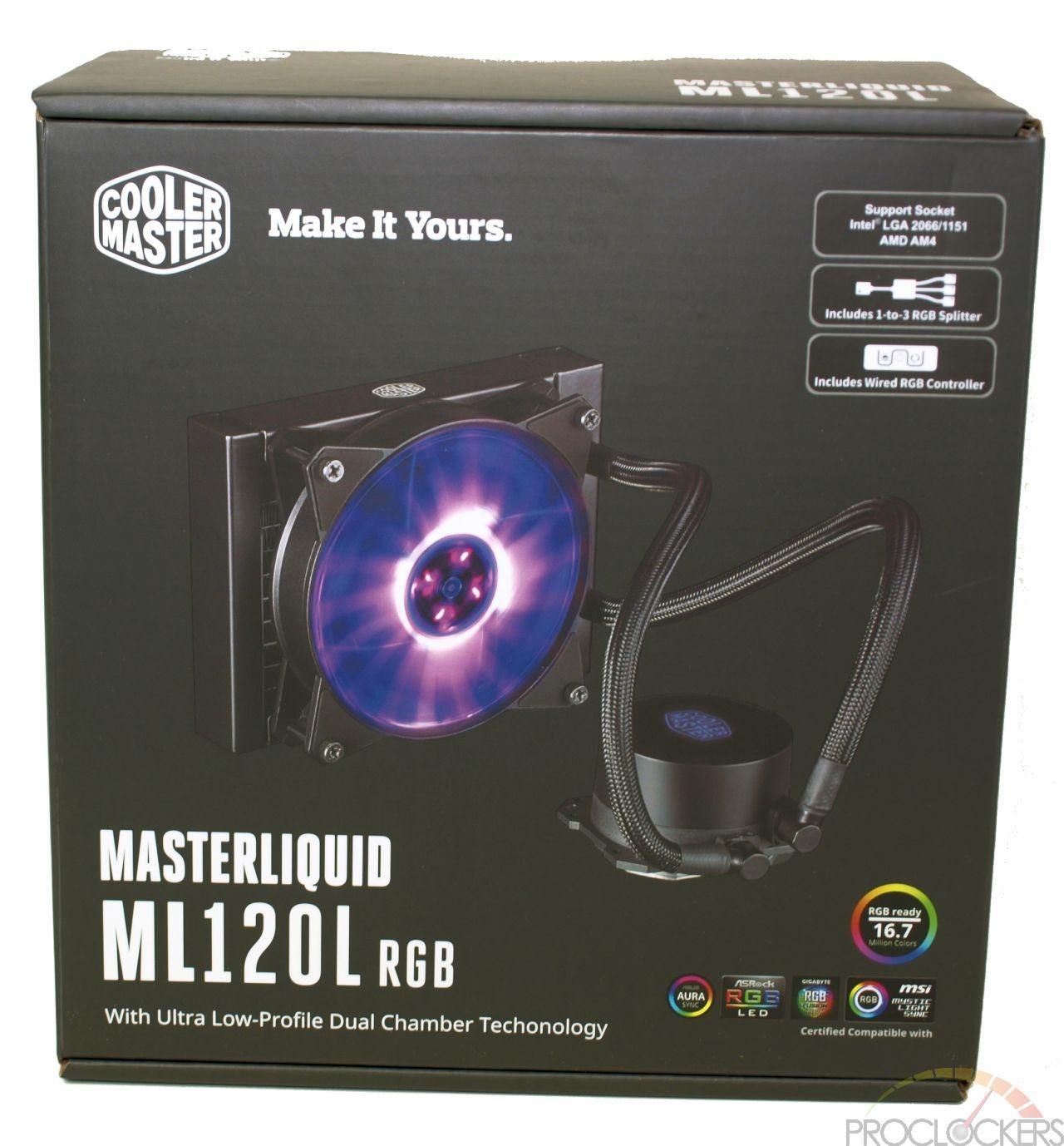 The Cooler Master MasterLiquid ML120L RGB is a compact 120mm fan AIO water-cooling unit usually mounted on the rear fan slot on your chassis and like its bigger brother the ML240L is capable of syncing with Asus, ASRock, Gigabyte, and MSI motherboards that have RGB capable motherboard headers. The kits also contain a standalone controller for changing RGB colors and effects.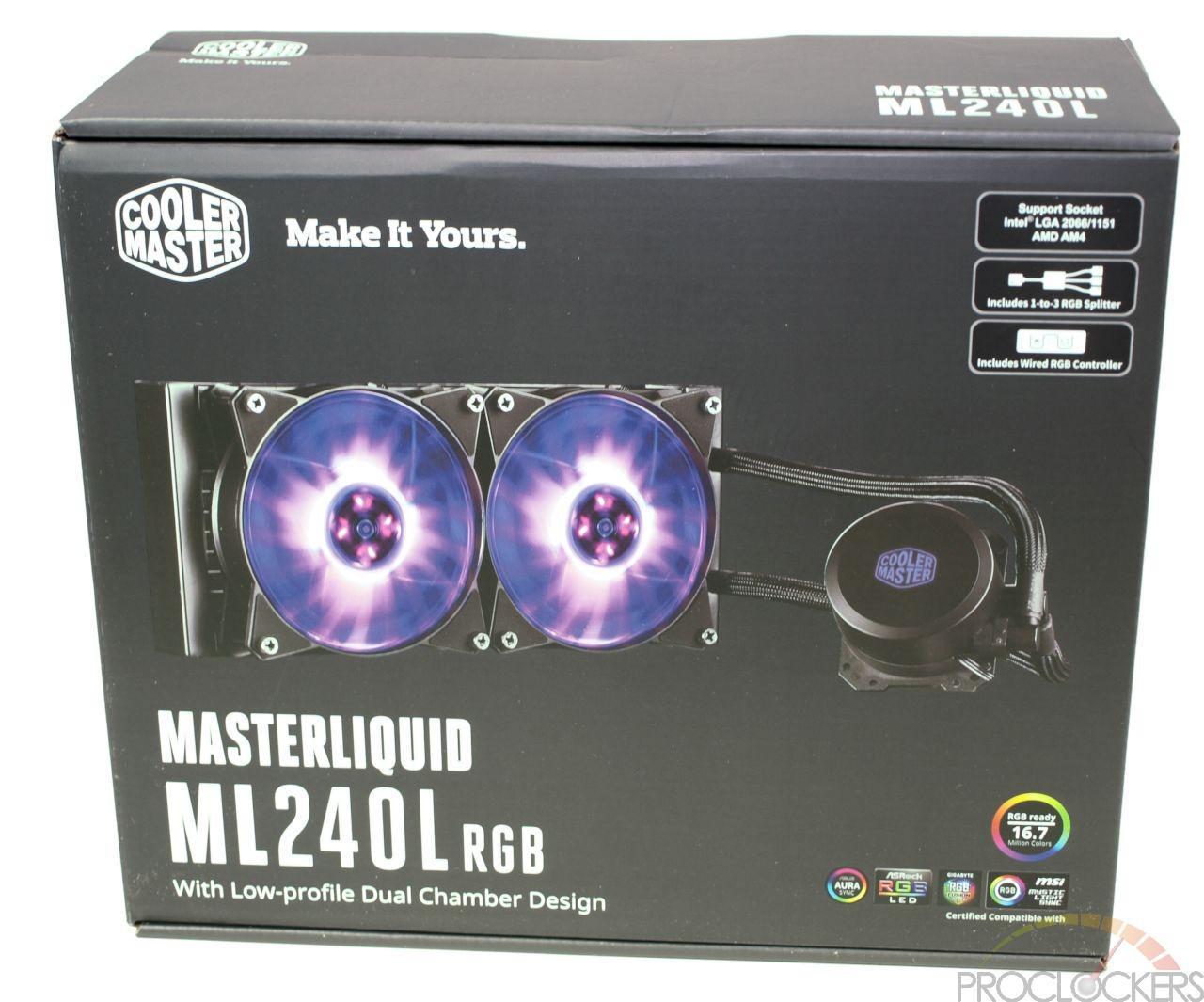 The Cooler Master ML 240L RGB is a 240mm double fan AIO water-cooling it uses the same fans as the ML120L and the same dual chamber pump. Both AIOs feature a nicely braided hose with rubber shrink sleeves over the connectors to further protect the connections.