Packaging & Unboxing
The MasterLiquid ML360R RGB comes in a black and purple box which is common for Cooler Master higher-end products. On the front of the box, you see the ML360R sporting its RGB fans and pump top.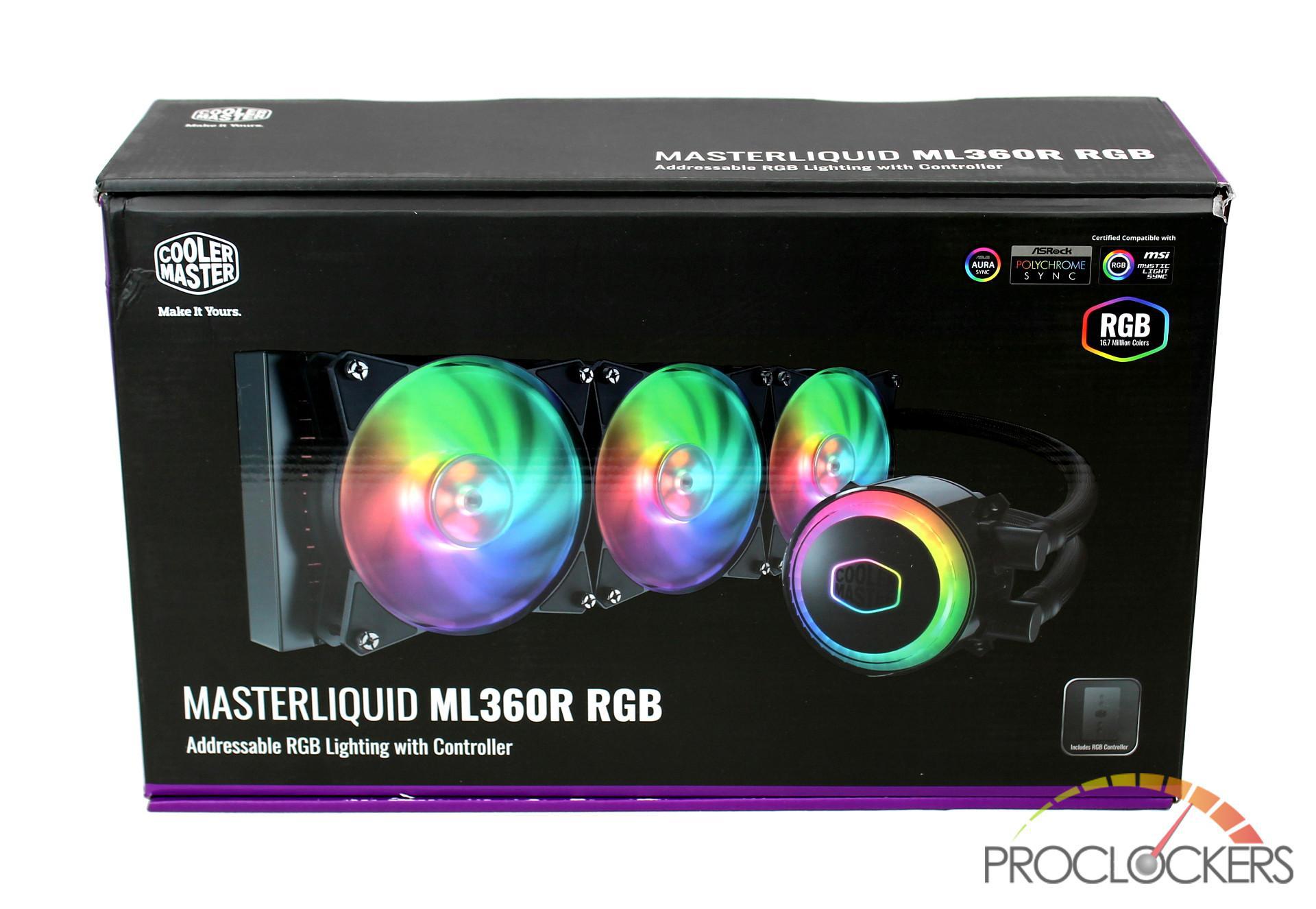 Included on the side of the box is the specification list of the cooler.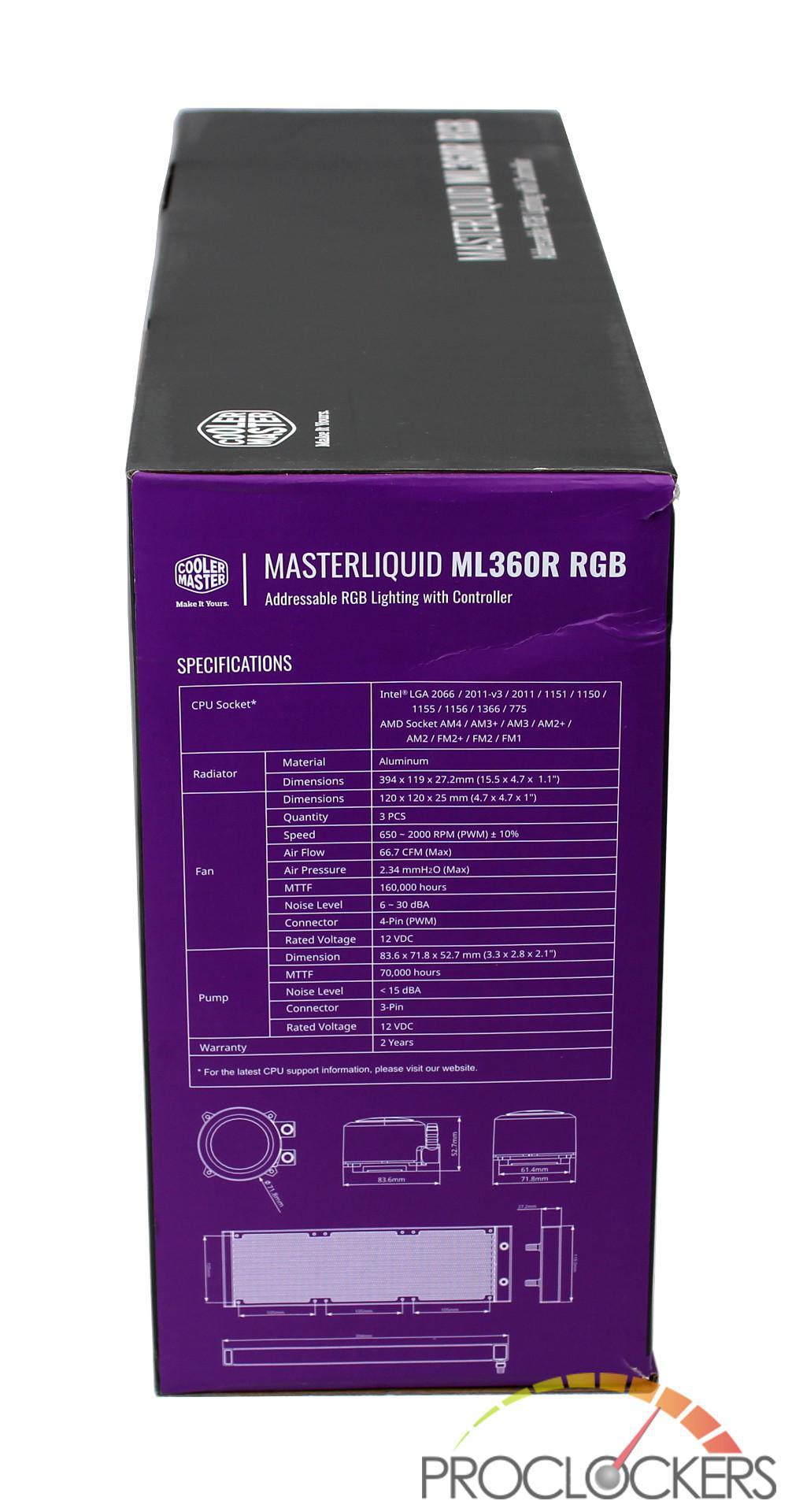 Flipping the box to the other side, you have a visual of a few features of the ML360R RGB.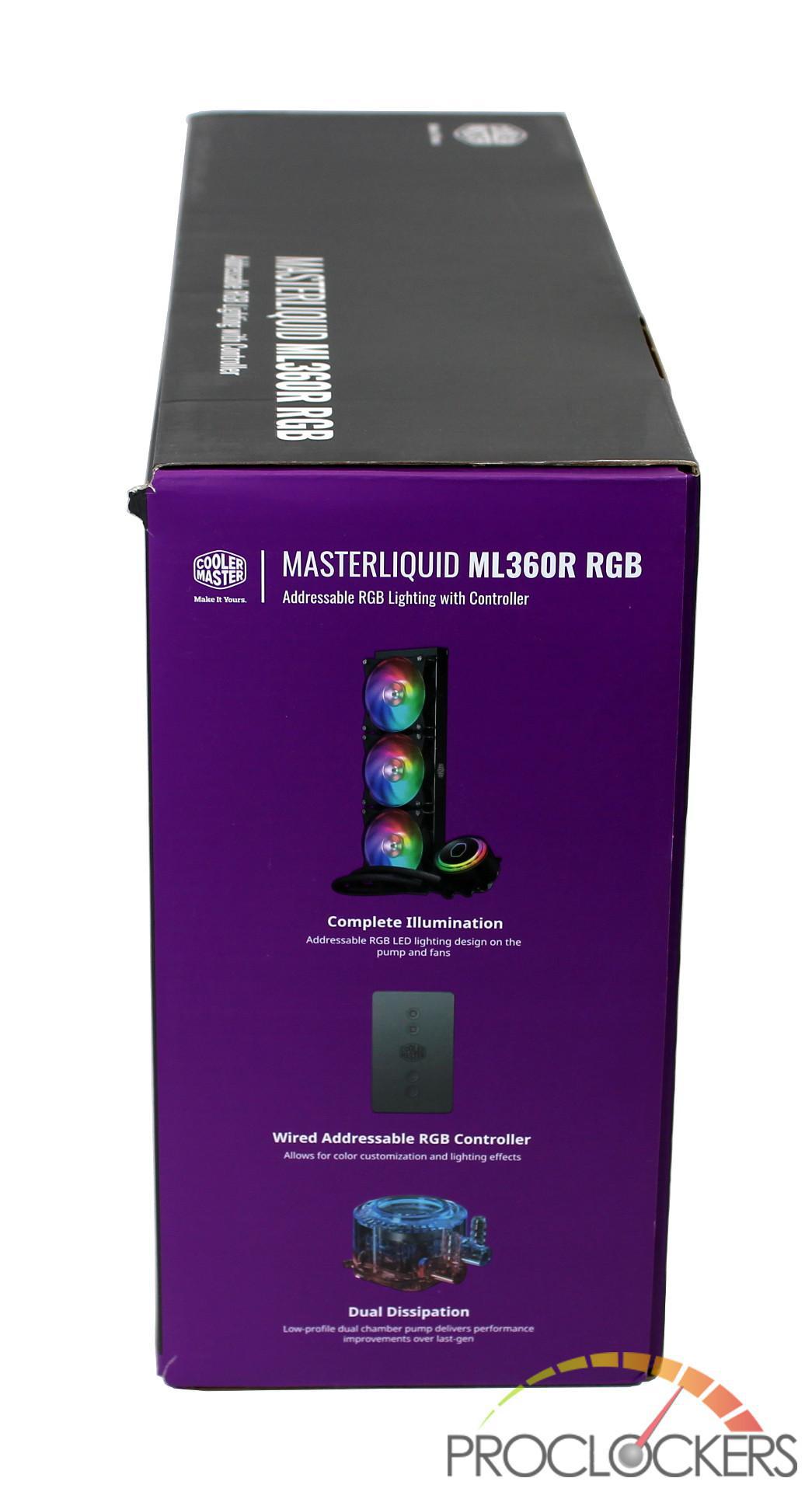 Moving to the back, you have an expanded view of the low-profile dual chamber pump with explanations of each layer and highlights of the ML360R RGB in many languages.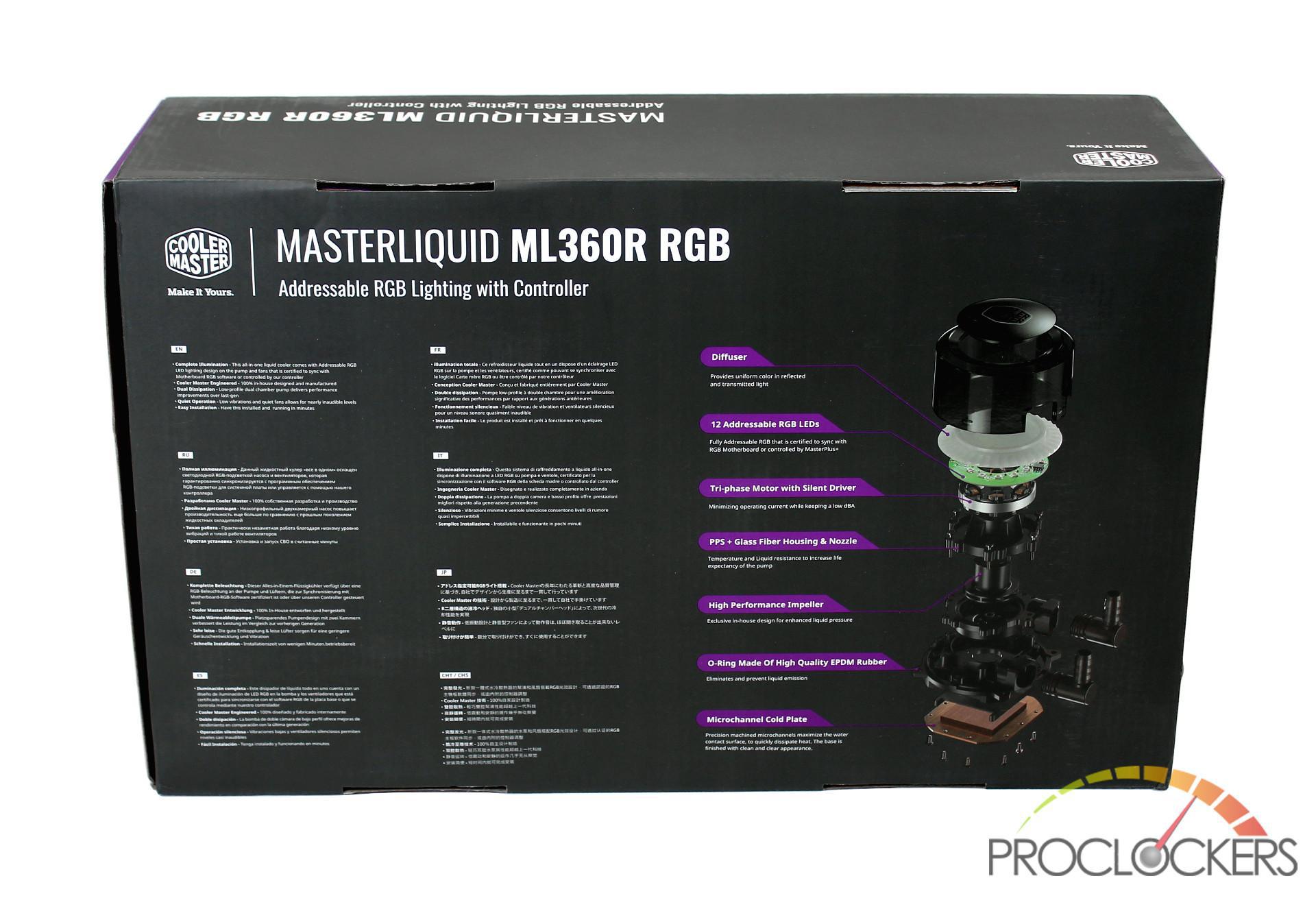 Opening the box, MasterLiquid ML360R RGB and accessories are packaged quite well with a molded cardboard insert.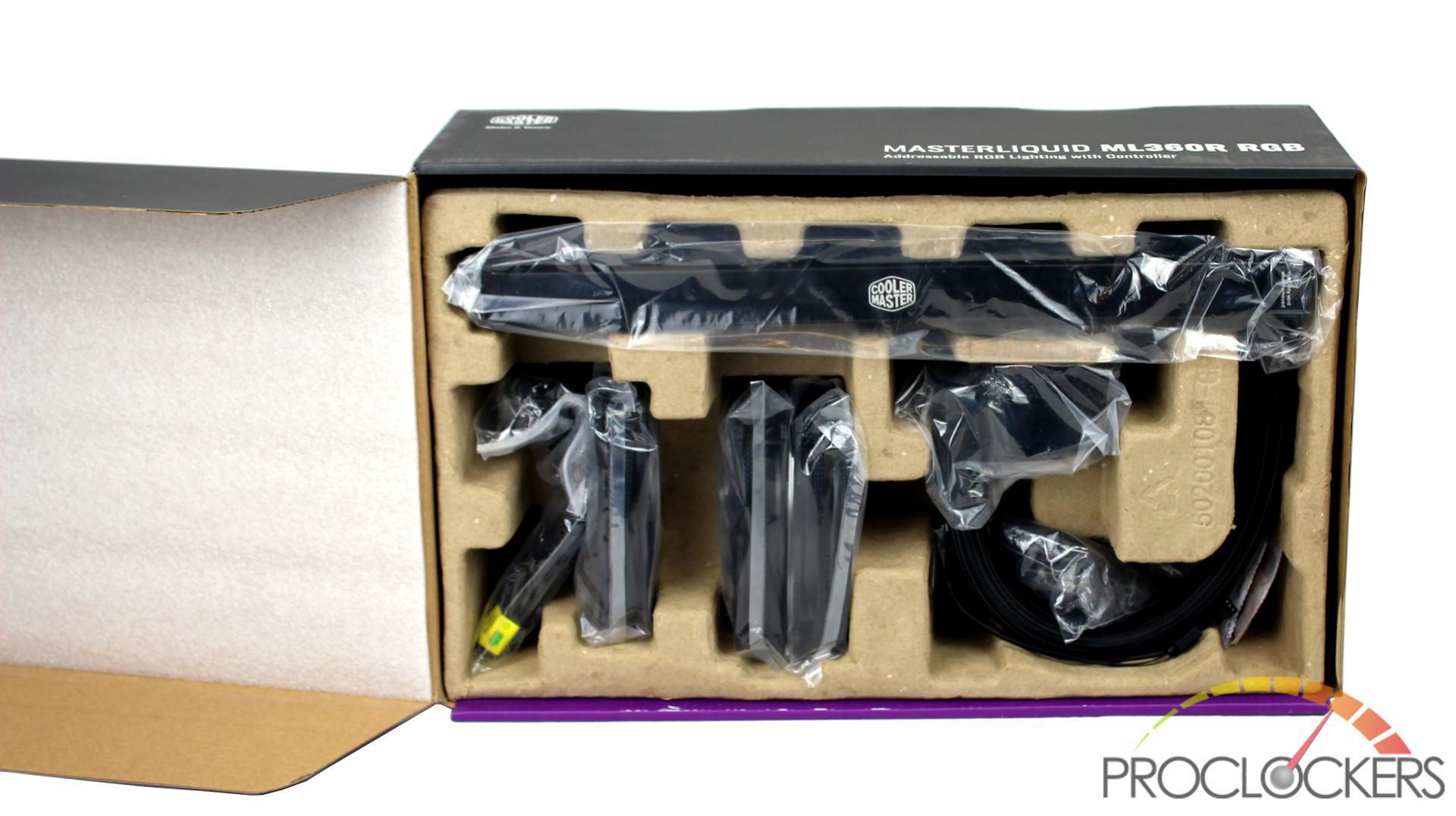 After removing everything from the cardboard packaging, each item was wrapped in plastic bags with the exception of the user and warranty manuals.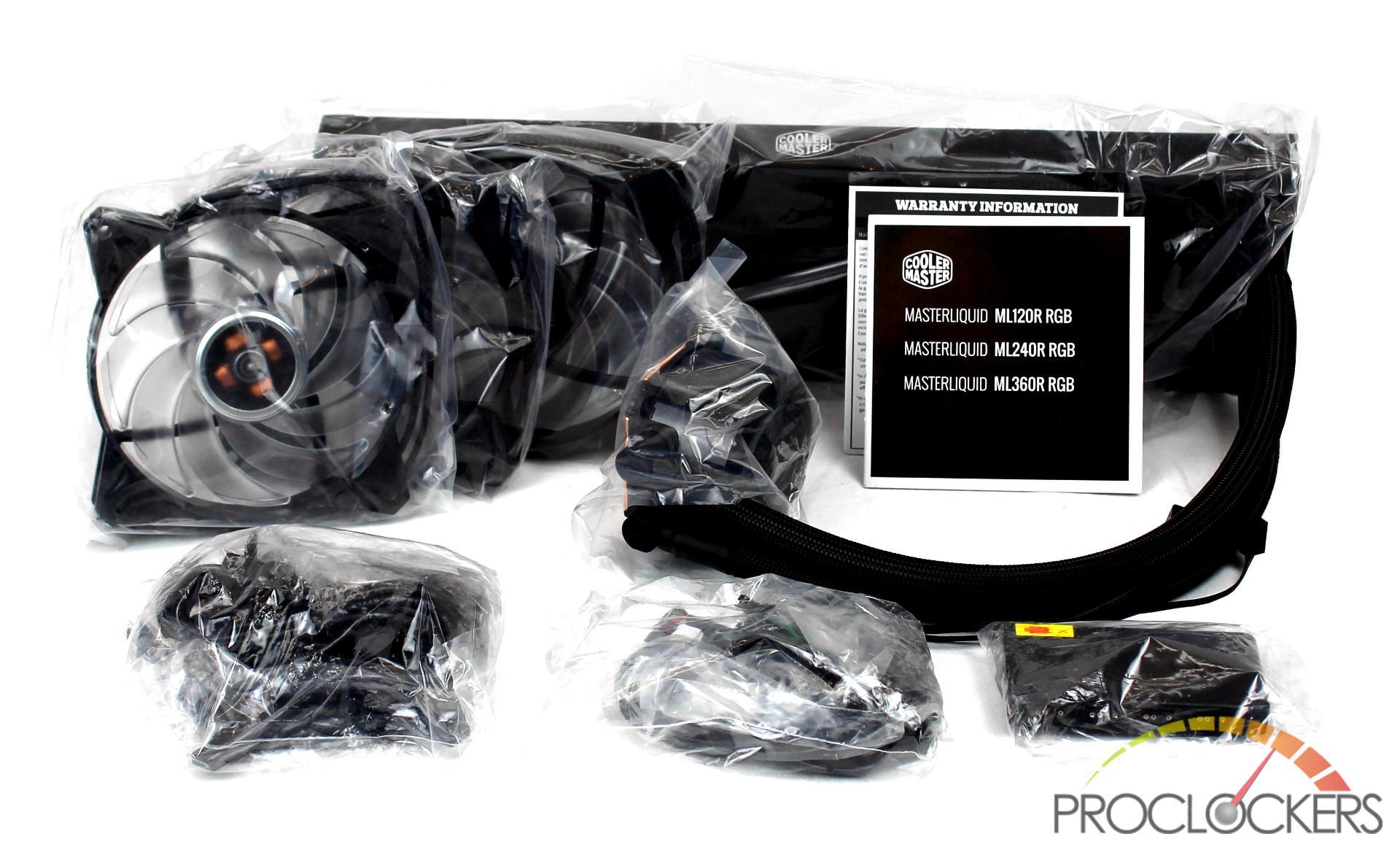 After unwrapping everything and opening the bags included with the ML360R RGB is 3 x MasterFan Pro 120 Air Balance RGB fans, RGB LED controller with USB cable, RGB splitter cable, RGB extension cable, 3 to 1 fan splitter cable, various socket mounting hardware, fan mounting screws, and TIM.