A Closer Look
Once all the packaging has been removed from the ML360R RGB, the first thing that caught my attention was the flexible tubing that is different from other AIO's. This flexibility should make installing the unit much easier, especially when navigating around other components. The radiator itself is painted flat black with a white Cooler Master logo on the side.

Taking a closer look at the fins of the radiator, we measured 14 fins in a 20mm span which equates to approximately 18 fins per inch.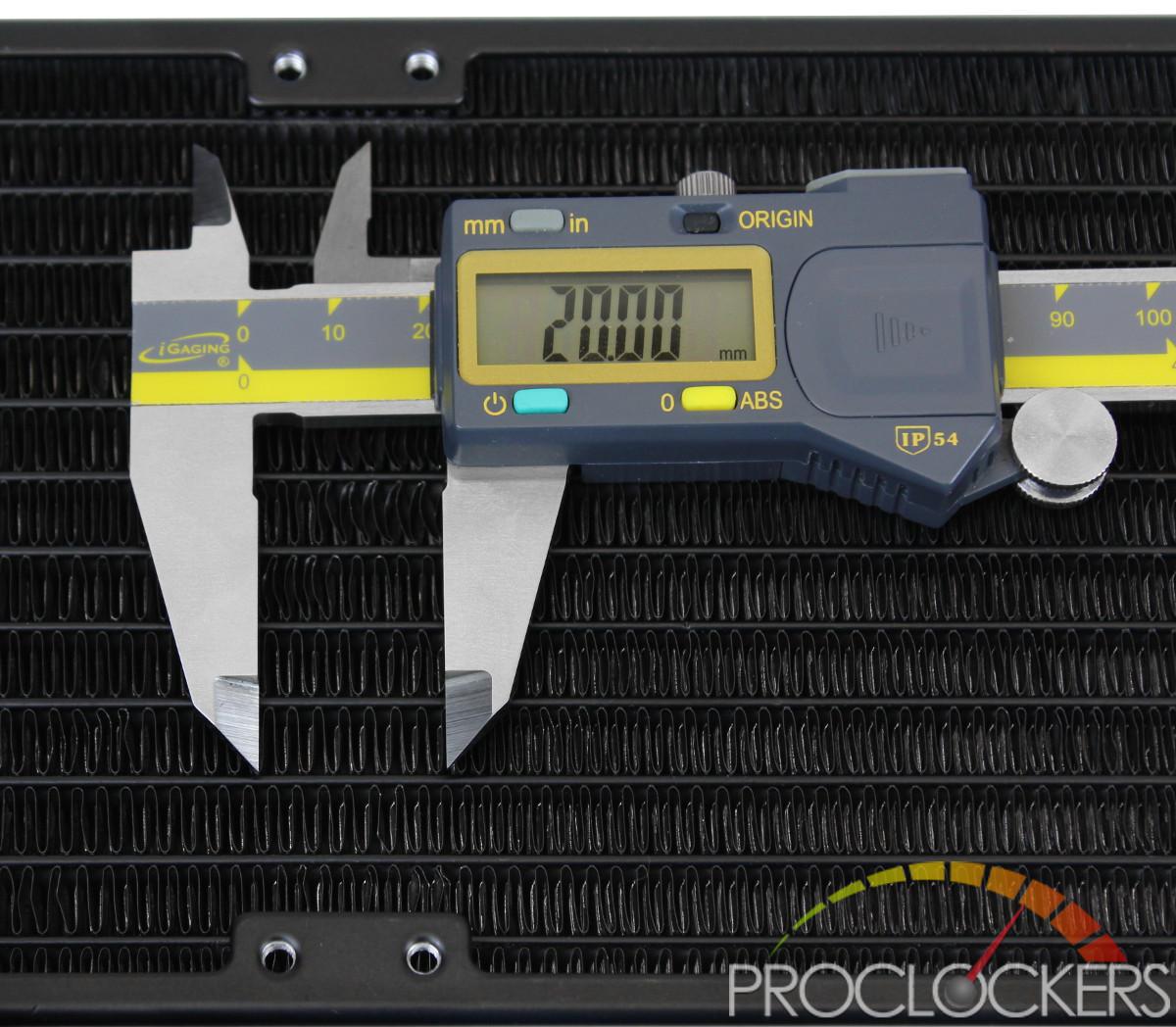 Flipping the radiator over, we can see the AIO pump and black braided tubing. Also visible on the side is a white Cooler Master logo.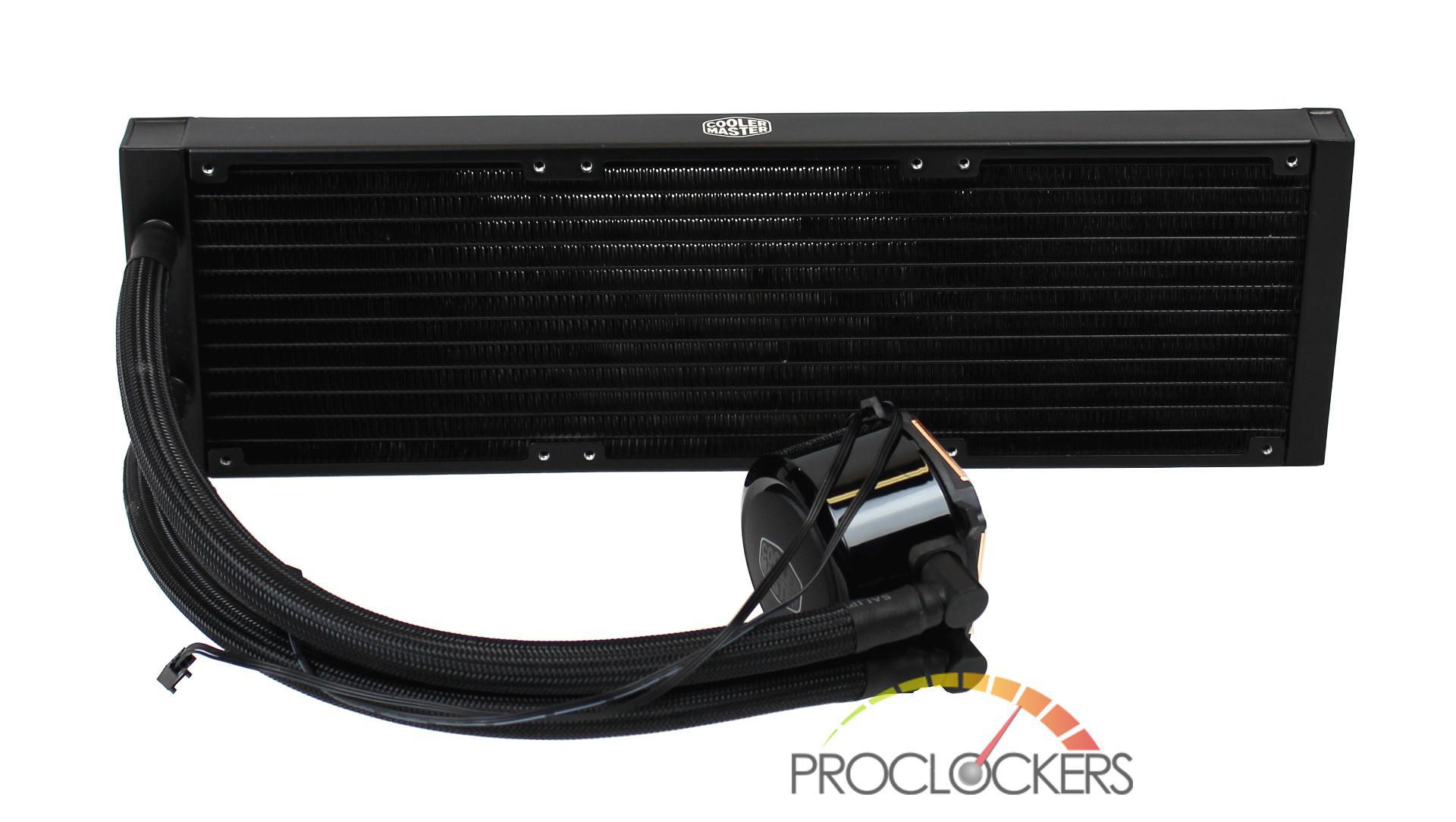 The pump itself has a glossy black exterior and a removable Cooler Master logo top piece which helps diffuse the RGB lights hidden beneath.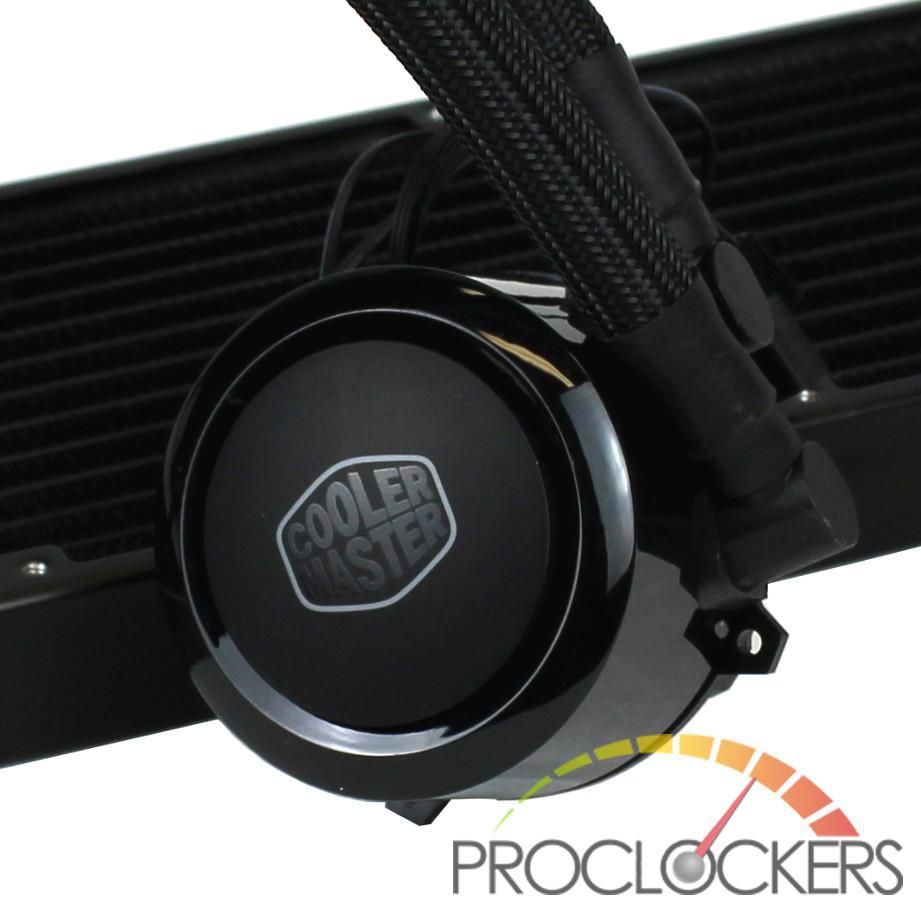 On the bottom of the pump is a solid copper plate with the usual protective film and warning message.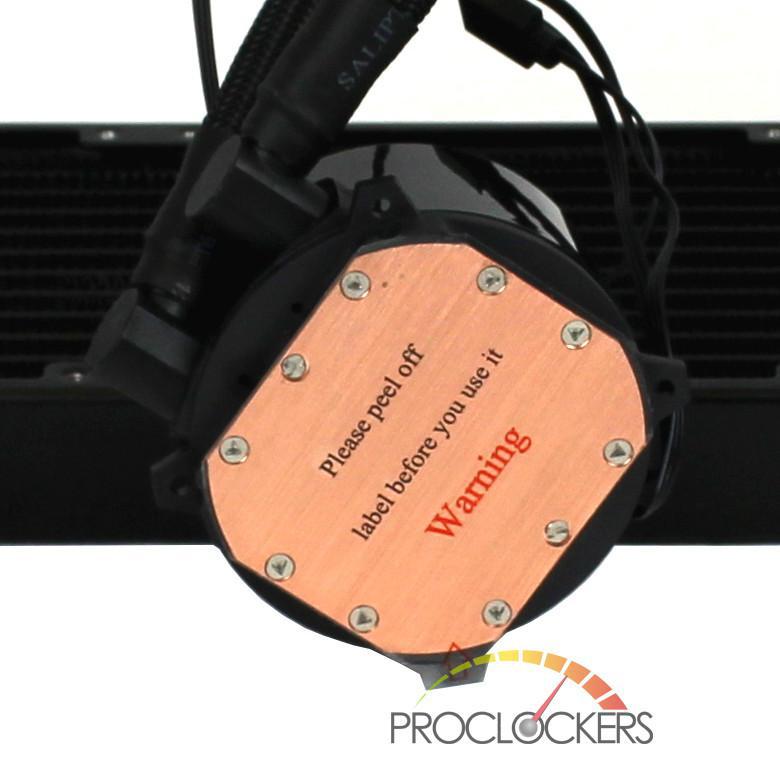 The included MasterFan Pro 120 Air Balance RGB fans look great and should give us a nice balance of silence and performance.