Introduction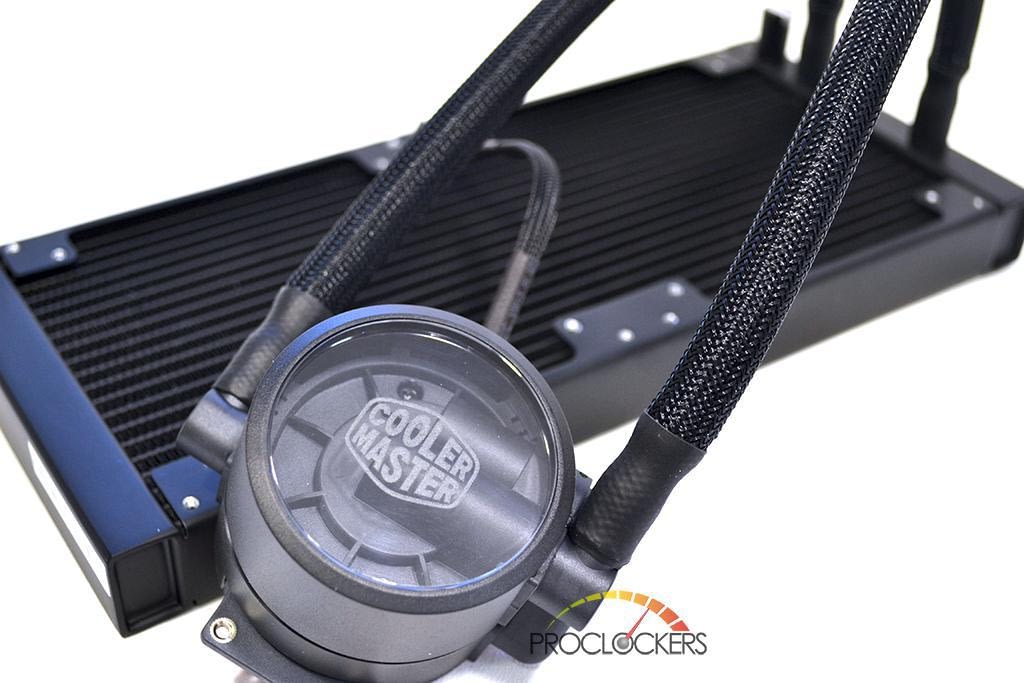 The Cooler Master MasterLiquid 280 has the same custom pump that made the MasterLiquid 240 so unique.
One of the biggest decisions when starting a new build is how to cool your CPU. Many people choose to go with air cooling because they think liquid is too expensive, or too risky. Many go with a simple AIO, or All in One cooler. I've heard people say that all in ones are god, but a 240 mm AIO doesn't give them enough of a performance increase. To them I'd say Cooler Master had got you covered. With the launch of the Master Liquid 240, Cooler Master had completely designed their pump and reservoir combo, with welcomed results. Now, with the Master Liquid 280, the have again implemented that same concept on to a 280mm All in One cooler. I'd like to thank Cooler Master for providing ProClockers with their product for our earlier Master Liquid 240 review. Now let's see if the 280-mm cooler performs that much better than its 240 mm counterpart.
About Cooler Master
"We're all about the things that make building a PC such a rewarding experience. The sense of achievement. The joy of making and creating something uniquely yours in form and function. The freedom that comes from complete control. And of course, the thrill of bringing your creation to life without melting your components"
Cooler Master is a computer hardware manufacturer from Taiwan. Founded in 1992, the company is an aftermarket brand for computer chassis, PSU, coolers, cooling pads, and other accessories. Aside from their own aftermarket cooling solutions, Cooler Master is also an OEM vendor for different brand names such as Nvidia, AMD and EVGA. They produce GPU coolers, CPU coolers and Heatsinks for the various companies. In recent years, the company expanded its brand exposure into gaming communities by sponsoring major events such as KODE5 and a case modding competition. They have also won awards such as the iF product design award.