Introduction
Cooler Master set out to create a budget friendly headset with only the necessary features that also can stand up to extensive abuse from day to day use. So they invented the MasterPulse MH320 headset that is both for the casual gamer as well as the general pc user. Armed with a flexible steel headband instead of a plastic one Proclockers believes this headset has some potential lets takes a closer look.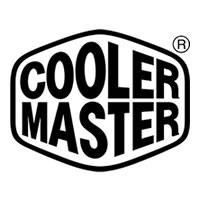 About Cooler Master
The Cooler Master story starts with a rogue product manager working on a hunch out of a rented apartment in Taipei. He had no funding, no support other than a single secretary who handled the admin while he set to work inventing, improving, making and marketing new products. His name was Roger, and he founded Cooler Master back in 1992.
Roger was the first to grasp that people would appreciate tool fewer motherboard heatsinks, and that cooling isn't just about heatsinks and fans, but air flow through the case as well. Inspired by cutting-edge stereo designs appearing from Japan, he challenged his engineers to make the industry's first aluminum PC case. They were handmade, high-value, market-leading products that sold out immediately.
Cooler Master's thoughts on the MH320 Headset
Make your voice heard on the battlefield with the MasterPulse MH320 Gaming Headset. With a steel frame construction, this headset is built to last. The addition of a self-adjusting headband and ultra-soft leather earcups allows for premium comfort for all sized. And a bi-directional boom microphone gives you crystal clear audio with none of the background noise, so your entire squad can hear your commands. Speak confidently, and lead your team to victory.