Packaging & Unboxing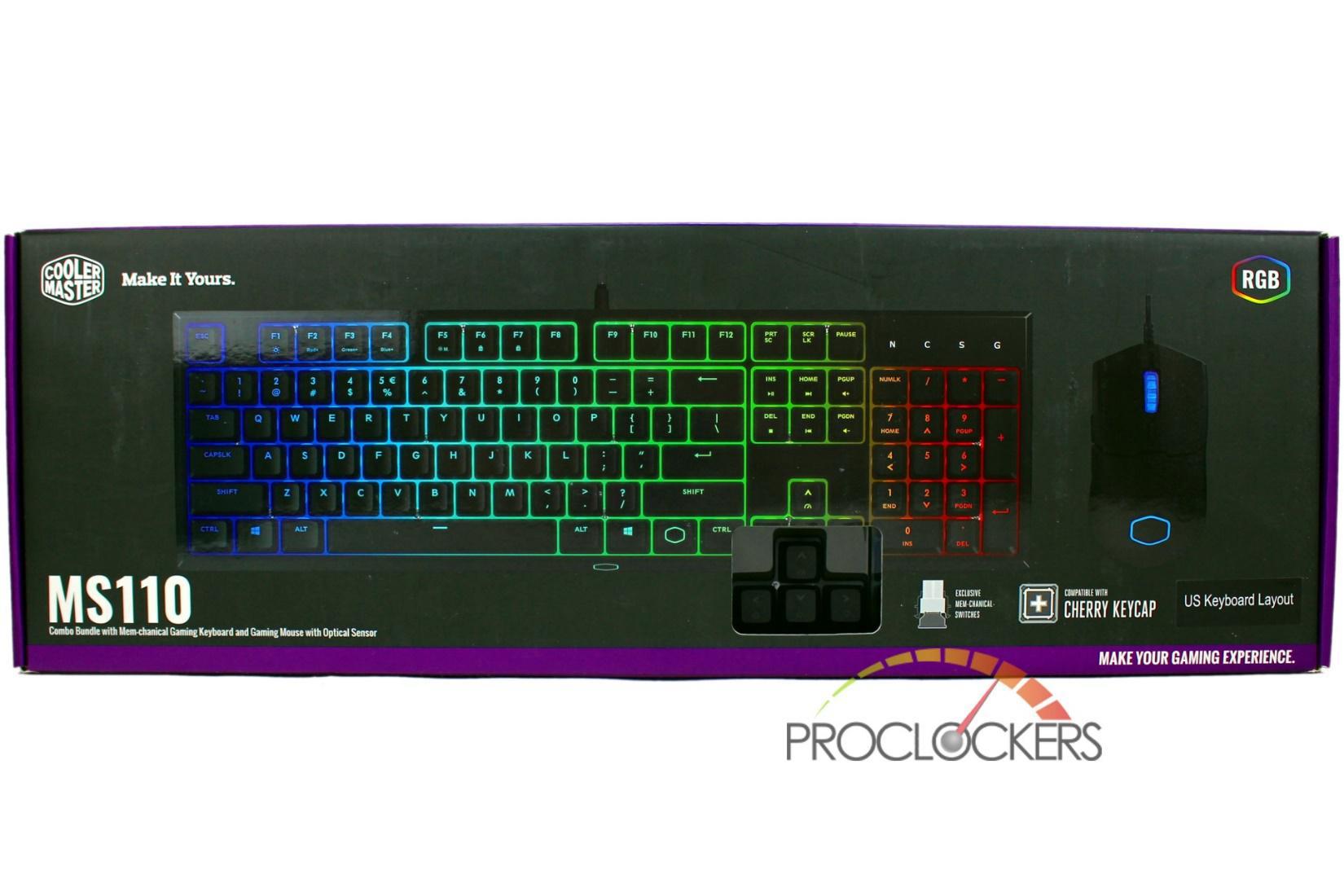 Cooler Master's MS110 Gaming combo comes in a rather small box, with a full-color picture of the peripherals inside. A small cutout in the front lets you feel some of the keys.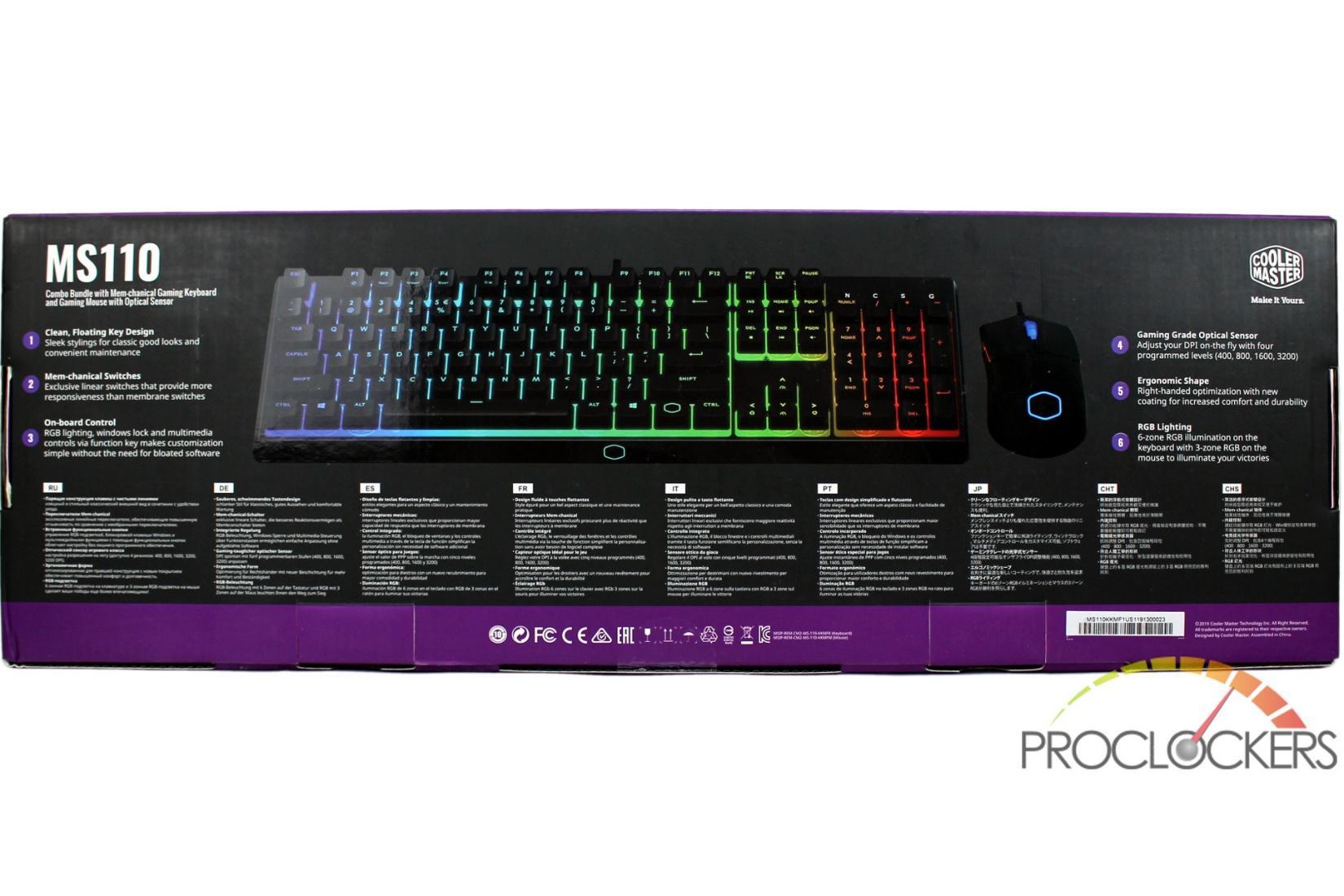 The rear of the box is just as colorful with several features highlighted. Some specs are in a multitude of languages along the bottom.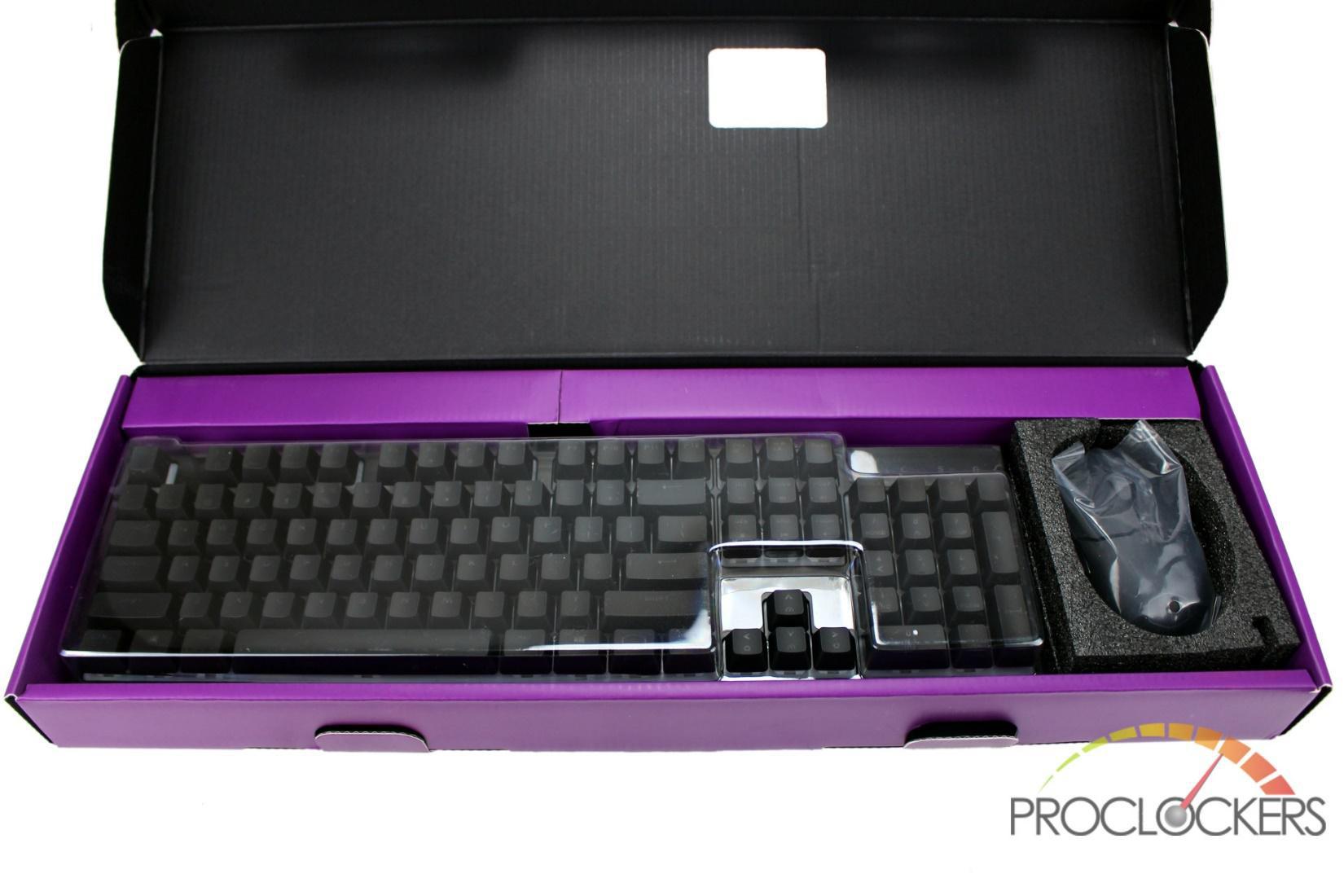 Inside, the Mouse is cradled in a block of foam while the keyboard hides under a clear shell.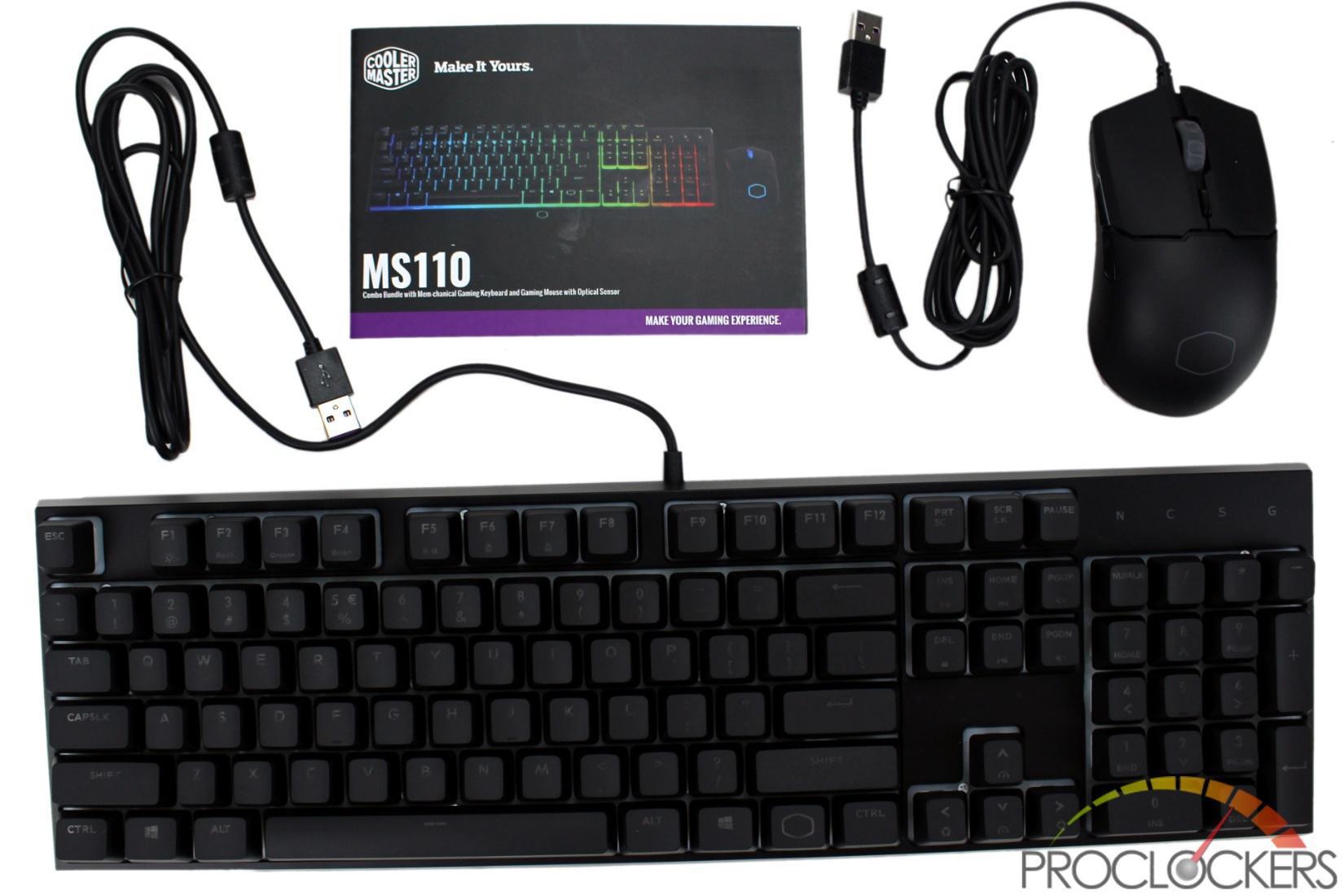 Once you extract the set, you also find a manual under the keyboard.