Introduction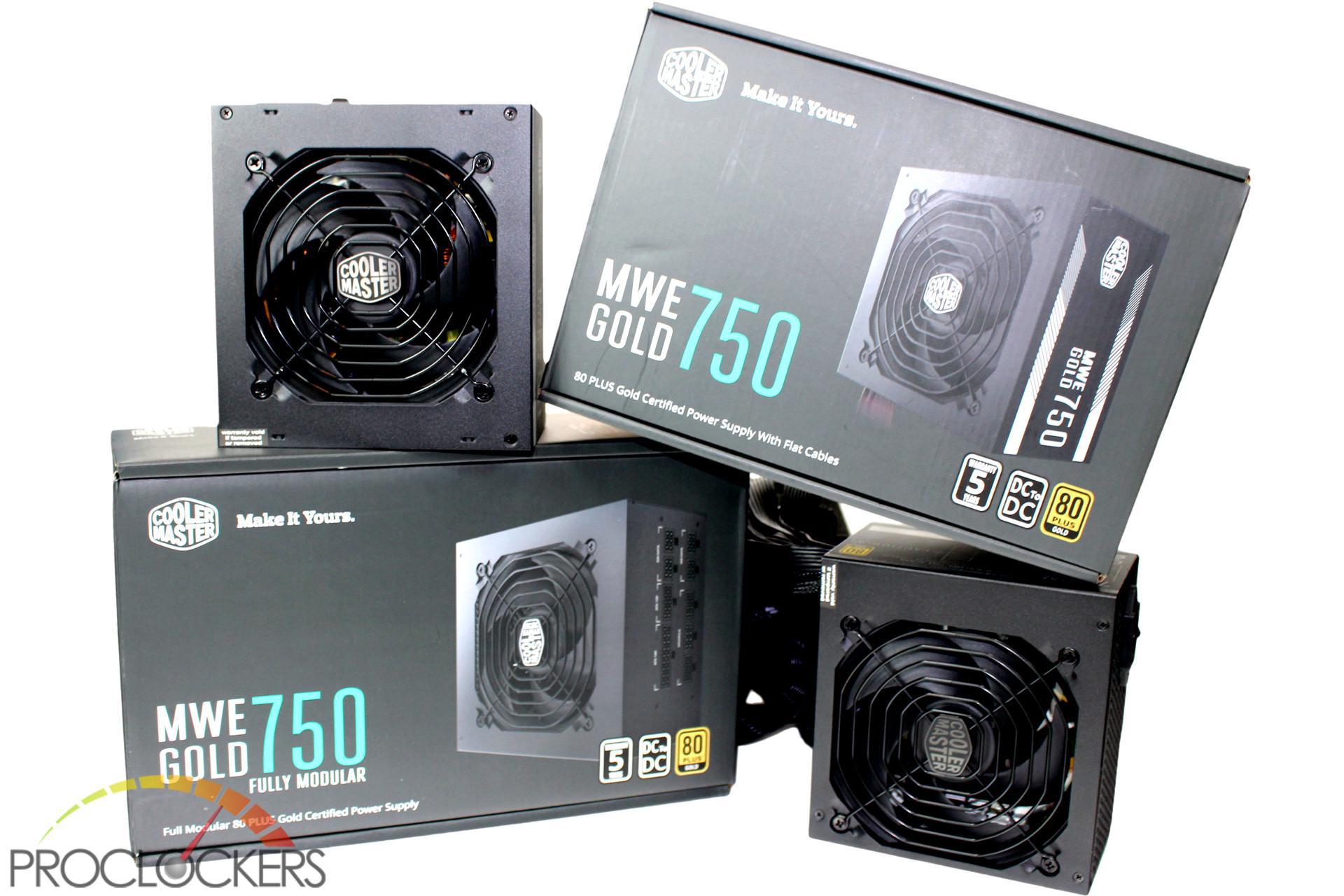 The power supply in a computer is arguably the most important part of any machine and requires careful consideration. If you go too cheap, you risk a short lifespan and an ending that often takes a large part of your system out with it. Go too expensive and you are getting features you'll never use and an efficiency level that costs more than the power you'll save over a lifetime of use. Don't fret, there is a sweet spot somewhere in the middle and Cooler Master is here to show you what it looks like. Introducing the new MWE Gold series. The MWE Gold series delivers everything you expect from a top tier power supply like consistent 90% efficacy, quiet and cool operation, a powerful single rail design and advanced circuitry for reliable and stable operation.
ProClockers would like to thank Cooler Master for sending the MWE Gold series Standard and fully-modular power supply over to check out!
Cooler Master's take on the MWE Gold Series power supplies:
BE BOLD, POWER WITH GOLD
80 PLUS GOLD CERTIFIED
120MM LDB FAN
ADVANCED CIRCUITRY
FULLY MODULAR CABLING
5 YEAR WARRANTY
MWE Gold 750
The MWE Gold offers a highly efficient, affordable power solution. Enjoy reliable 90% efficiency with an 80 PLUS gold certification. Cooler Master's design techniques ensure improved efficiency while maintaining low temperatures and quiet operation. Heat resistant components maintain gold level performance even at increased temperatures up to 45°C. A near quiet Silencio fan with an exclusive LDB bearing reduces noise and lasts longer than standard bearings. Flat and flexible cables improve airflow by reducing cable bulk. Enjoy gold rated power at an affordable price. Be bold, power with gold.
Fully-Modular MWE Gold 750
Behold the 80 Plus Gold rated, fully modular MWE Gold. This power supply unit delivers consistent 90% efficiency, low temperatures, and quiet operation. High quality, heat resistant components have been used to achieve gold level performance at temperatures up to 45°C. The Silencio fan and exclusive LDB bearing provides nearly silent cooling at no loss to system performance and a longer lifespan. Flat cables improve airflow by reducing cable bulk and a single +12V line ensures all components are fed the same stable output regardless of which cable you use. Be bold, power with gold.