Introduction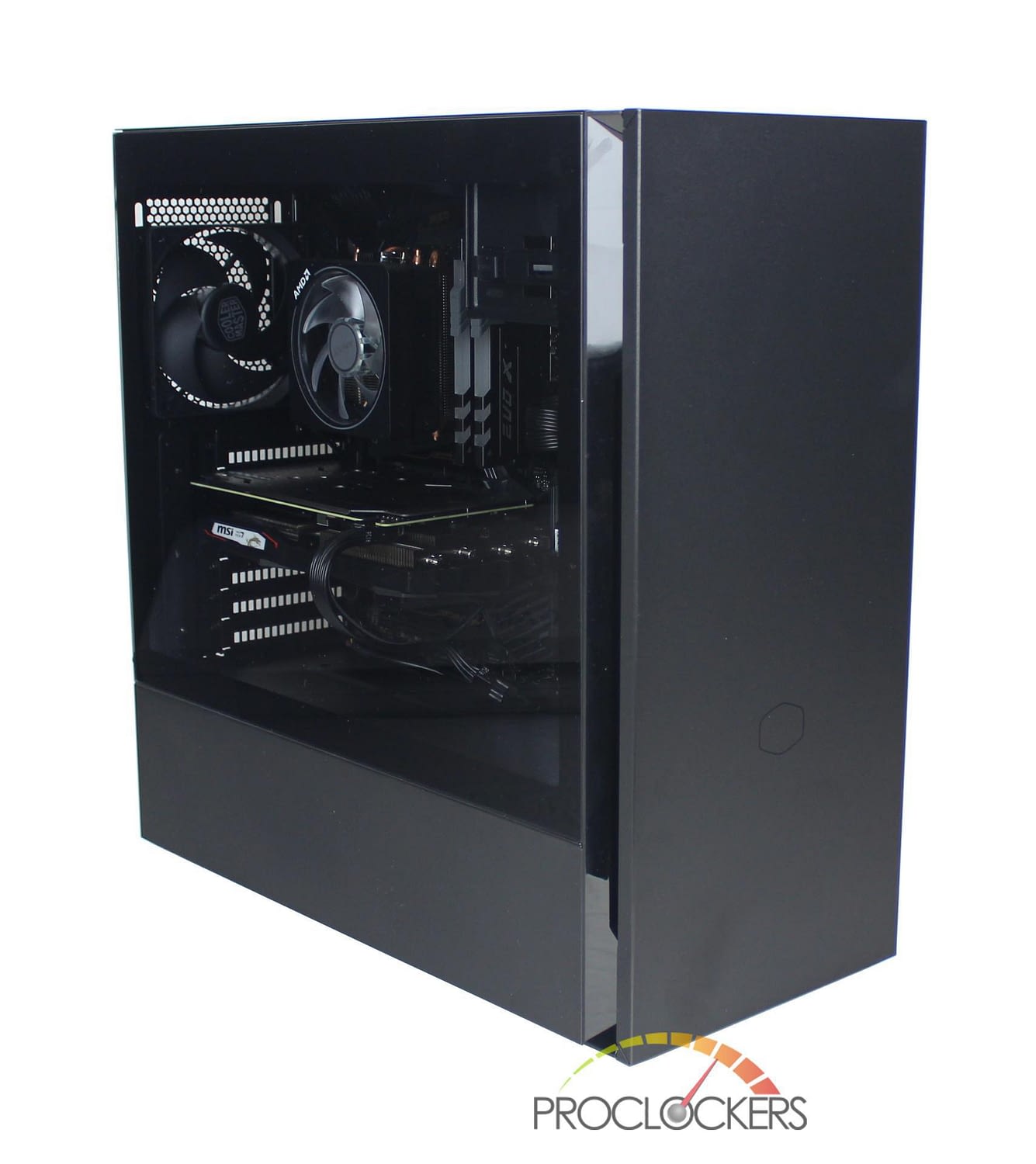 Many people don't have the luxury of having a dedicated office or games room and their PC usually ends up in the living/media room. This could make gaming a little more difficult as you may annoy the person watching TV while your PC's fans are revving up during your Call of Duty match. If the above scenario matches your situation, you're going to want to look for a chassis that is built to be as silent as possible. This is exactly what Cooler Master's Silencio S600 hopes to solve, which has been designed with silence in mind. The S600 sports minimalistic Silencio design, sound dampening material, the option of tempered glass or sound-dampened steel side panel, a reversible steel door, and includes two Silencio fans. With an MSRP of $99.99, it just might be the silent case you have been looking for.
We would like to thanks Cooler Master for sending us the Silencio S600 to review.
About Cooler Master
Back in 1992, when the internet was in its early stages and CPU's were measured in MHz rather than GHz, a company called ORYX was born. ORYX later became Cooler Master, which we know the company as today. Started by a rogue product manager who had no funding and no support except a single administrative secretary, he set out to create, innovate and improve products for the PC industry. Starting with its first product, a Socket 7 CPU heat sink in 1993, their product line has since grown to Cases, Peripherals, Fans, and much more. Over the past 25+ years they brought many advancements and firsts to the PC industry (such as the first all copper heat sink) and today, they continue to innovate by bringing new and exciting products to market.