A Closer Look: Interior
The black exterior has been continued to the interior which is also completely black. Looking to the motherboard tray, it has mounting points for various sizes of motherboards that include Mini ITX, Micro ITX, and ATX. For cable management, there are plenty of routing options around the motherboard tray with two grommeted cutouts to the right, two cutouts at the top, and two cutouts below on the PSU shroud. Looking to the upper right corner, there is a removable 5.25" drive with toolless installation brackets.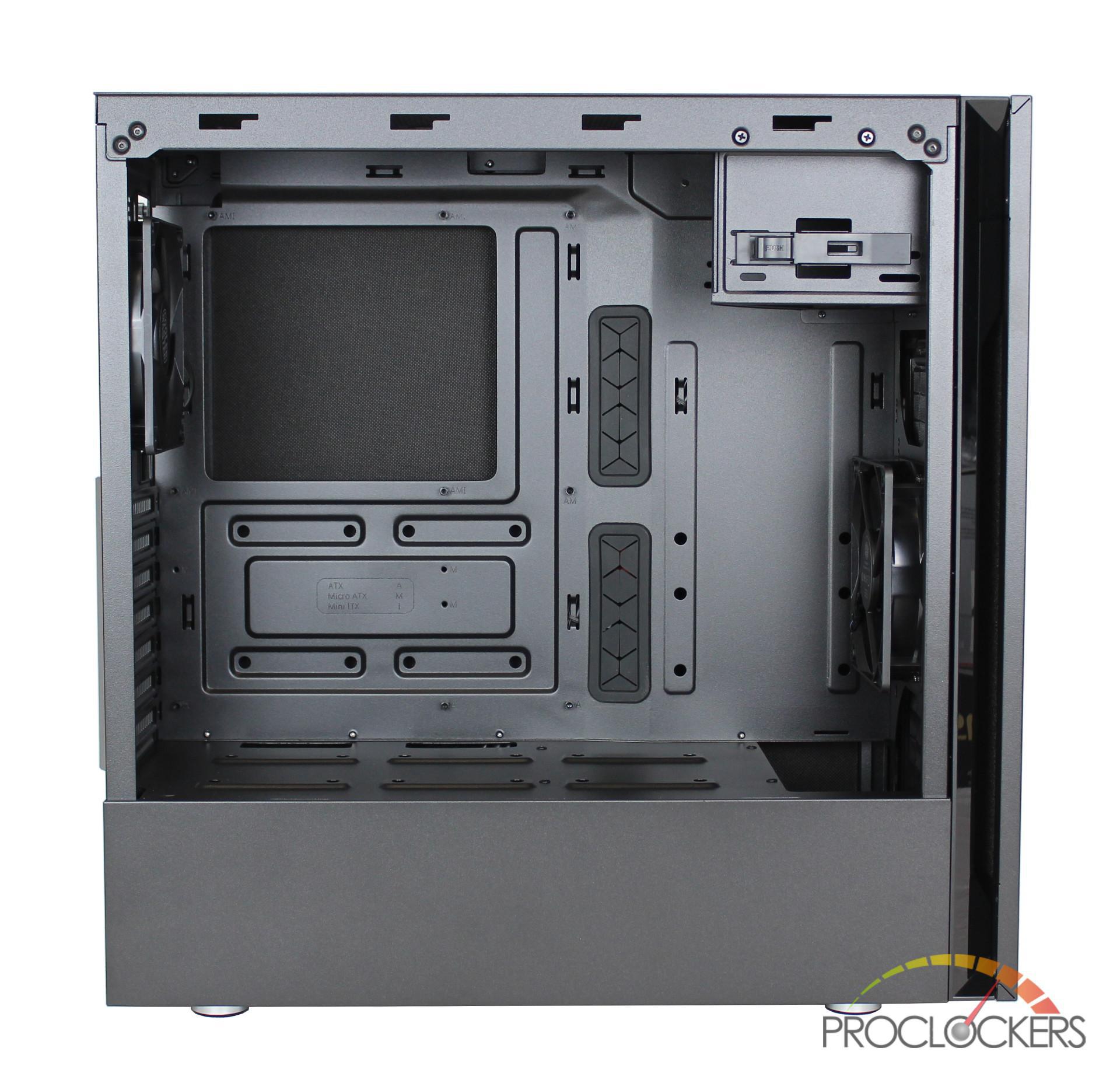 The S600 includes a full PSU shroud with three mounting points for 2.5" drives and has a large cutout on the right if you wish to install 240/280mm radiator at the front of the case.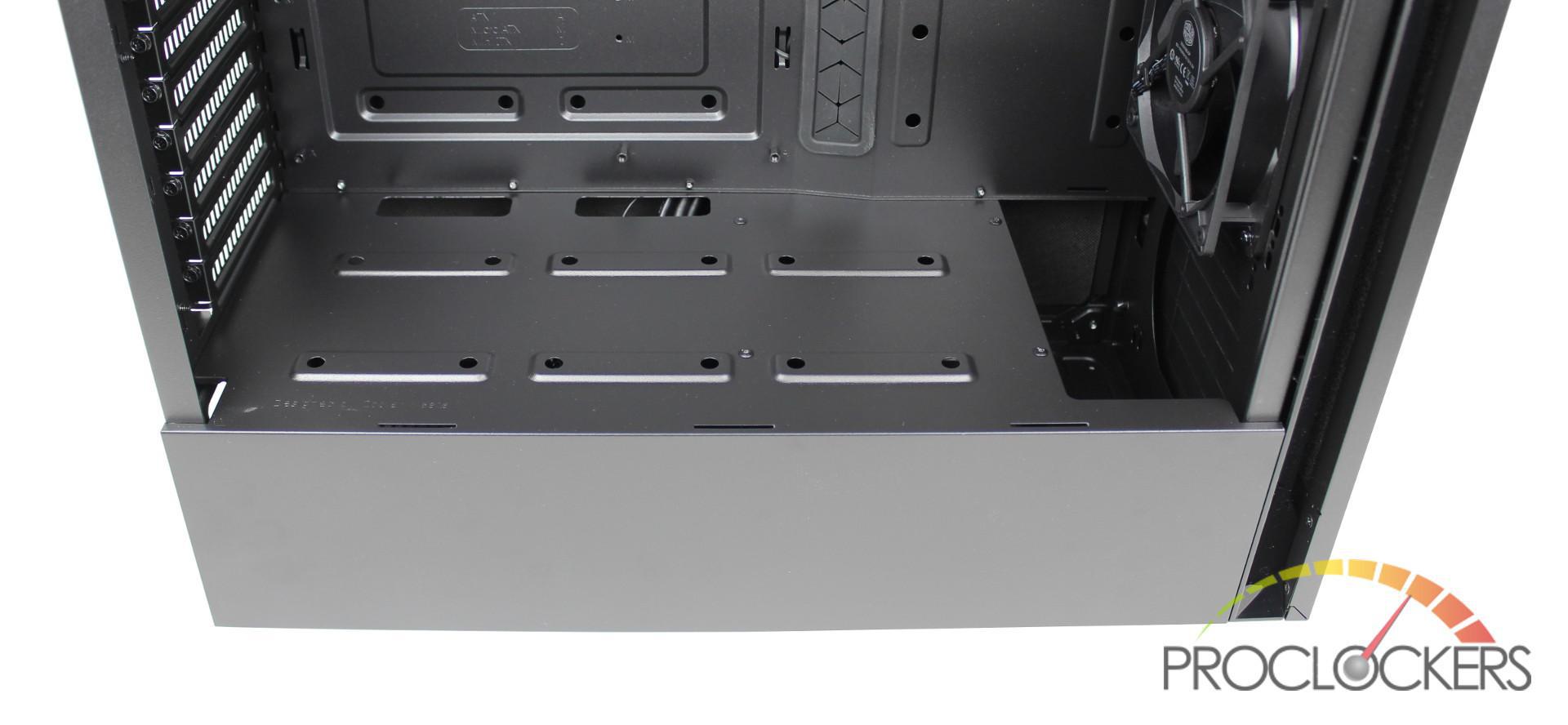 Toward the front of the case, we have a single installed Cooler Master Silencio FP 120mm fan with room to install another one below. It does look that at one point there was supposed to be a third mounting point for a fan at the top as there is a half cutout below the drive bay.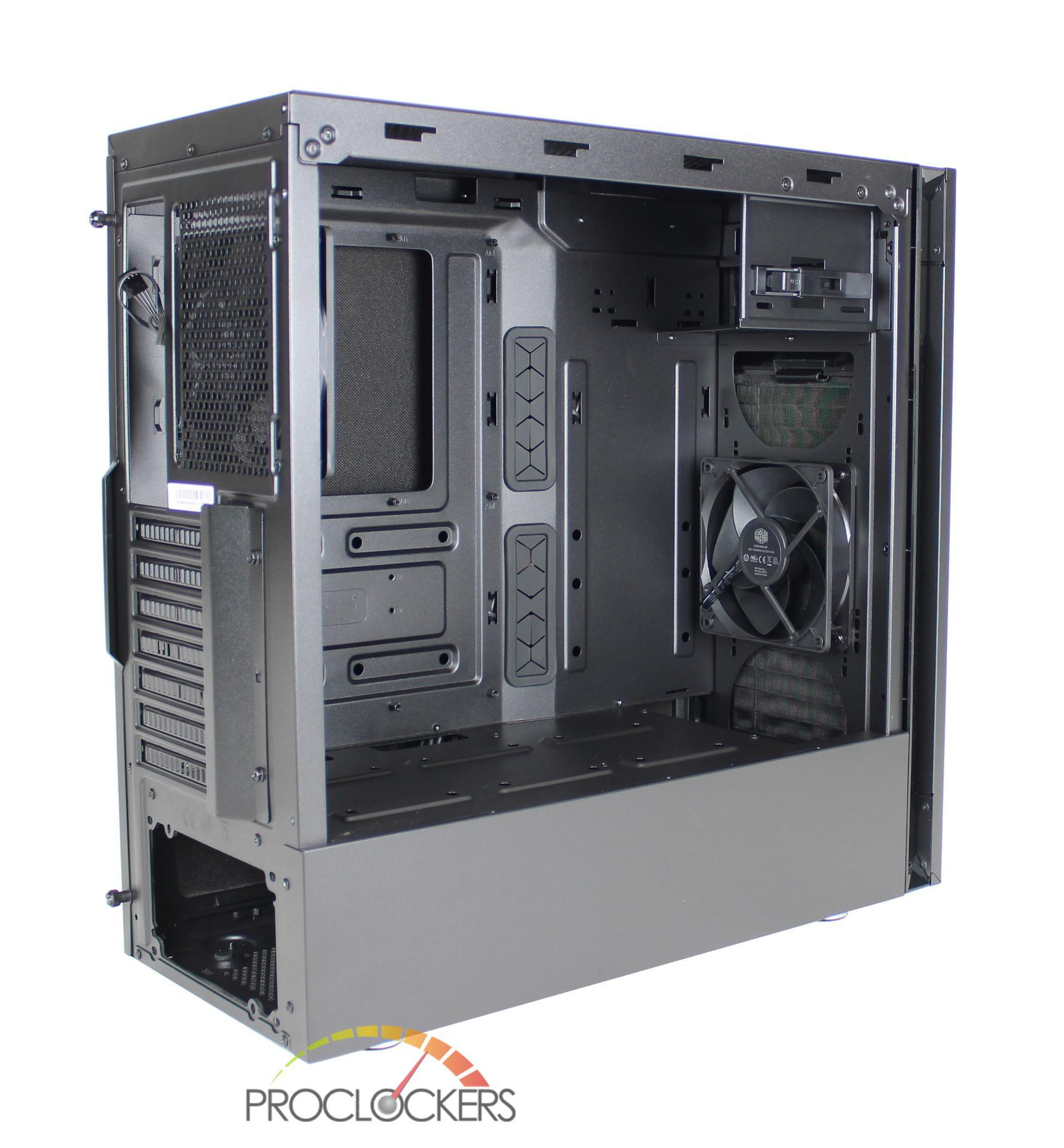 At the back is a second preinstalled Cooler Master 120mm fan as an exhaust.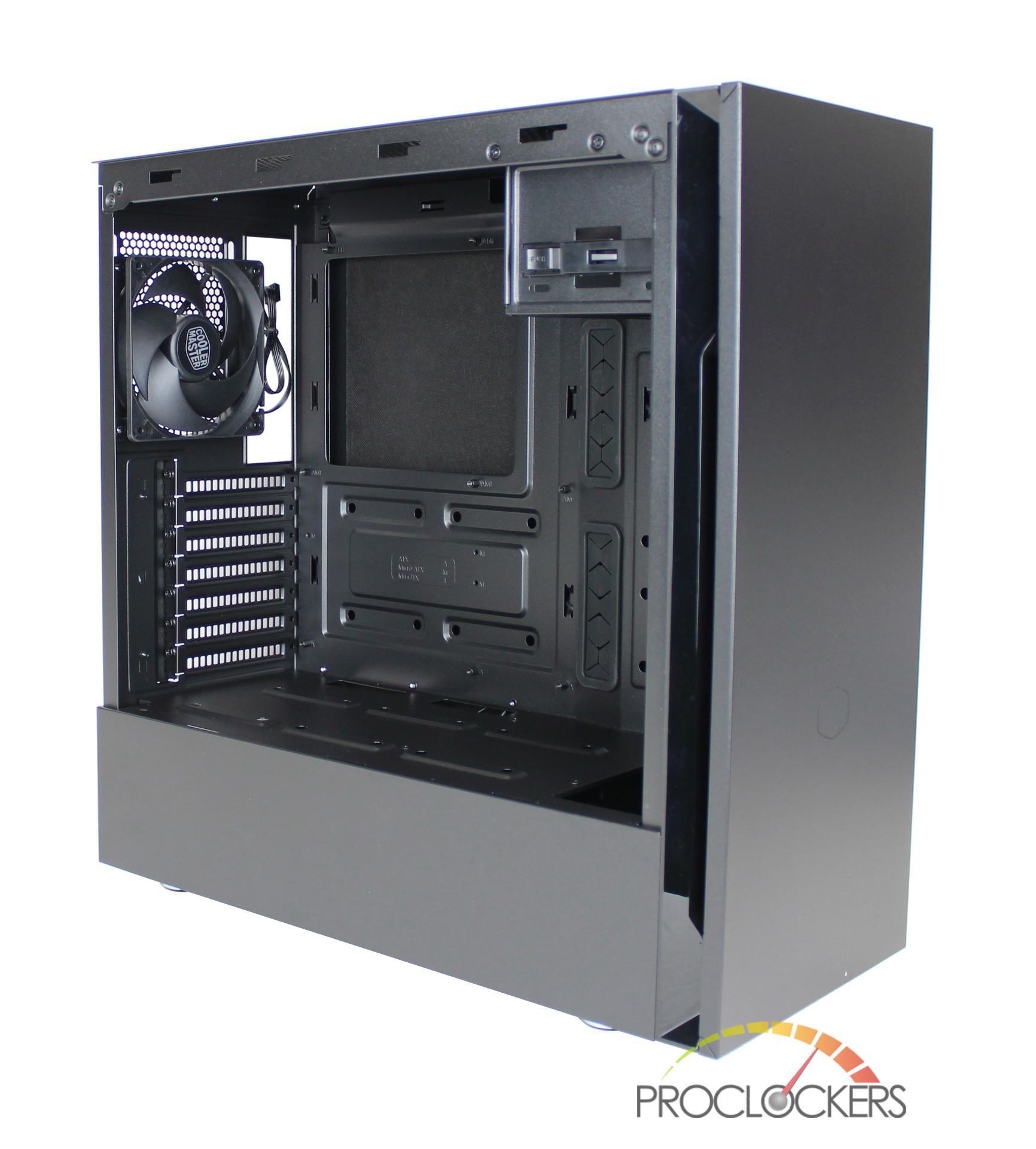 Moving to the back of the S600, when removing the steel panel, we find another sheet of sound dampening foam, which has been adhered to the back of the panel.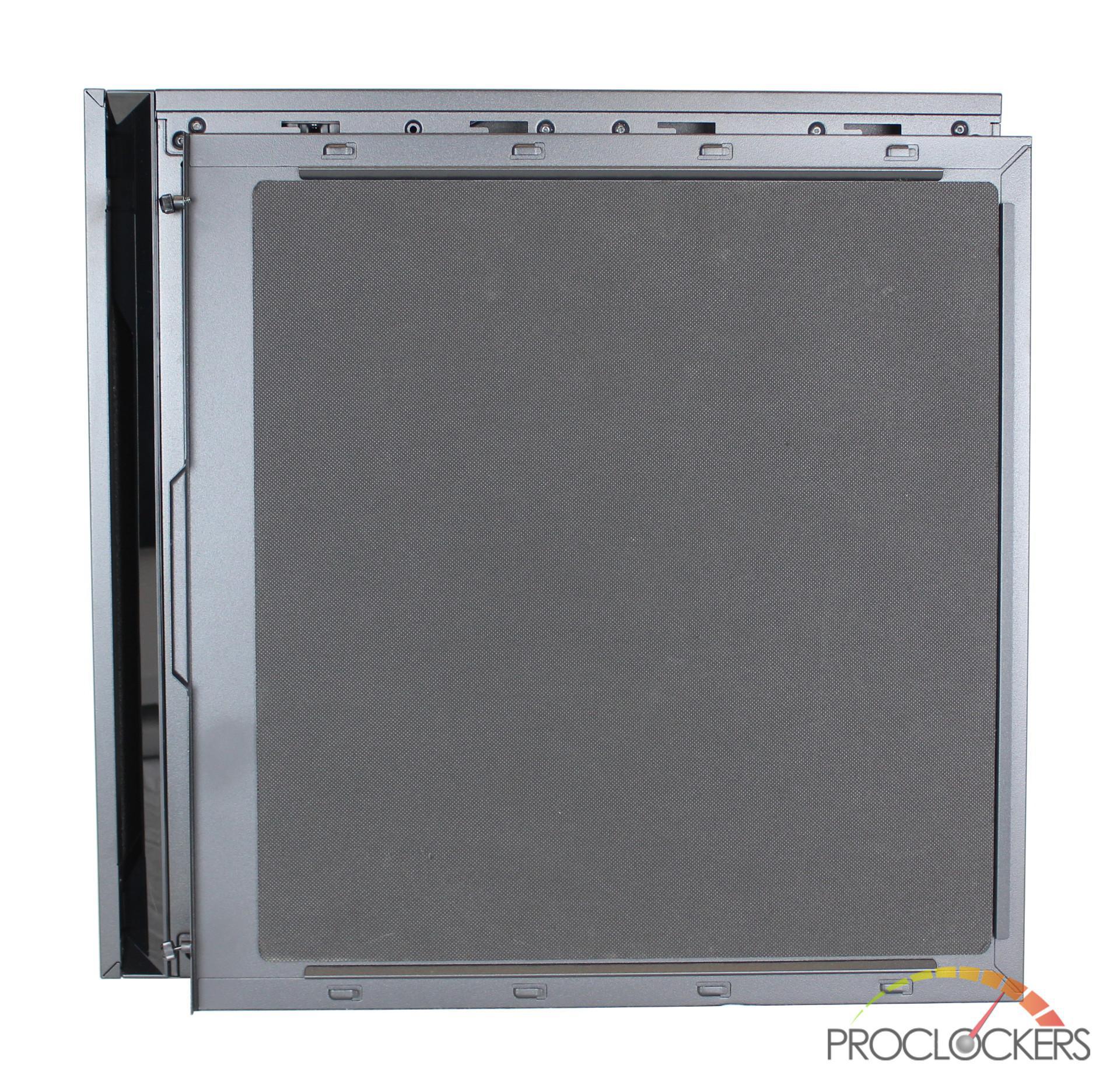 Now that the panel has been removed, we see the S600 has various cable tie-downs all around the motherboard tray and included two 2.5" drive mounting point located below the motherboard CPU cutout. Looking below the PSU shroud is a non-removable 3.5" drive bay that has room to install up to 3 drives with the included toolless drive sleds. Looking to the PSU section, the S600 only has room for a 180mm long PSU since the included drive bay cannot be removed.