System Build & Installation
Below is a list of the hardware included in this build:
MSI X570 MEG ACE
Ryzen 3900X with Wraith Prism Cooler
2 x 8GB GeIL EVO X II 3600MHz DDR4 Memory
MSI RTX 2060 Super Gaming X
Corsair HX750i
Crucial P1000 M.2 Drive
Installing my hardware into the S600 was fairly effortless and I had plenty of room to work when placing my components. Thanks to all the cutouts around the motherboard, running my cables was a breeze and I ended up with an extremely clean build. Out of the two panels I have with the S600, I really prefer the tempered glass so that I can see my build.
Once my build was completed, I did install the top and side steel panels so I could get a sense of how well the sound proofing was done on the S600. After putting my ear around the case, I was quite impressed at how silent the S600 was. With that said, I also did some load testing and found that both the CPU/ GPU became much hotter (around 10-15C) than in my previous build. If you are planning to run the S600 configuration it's useable but I wouldn't recommend overclocking the CPU or GPU. I would have to attribute this to the restricted airflow at the front of the case and only having a single intake fan. Even if a second fan was installing in the lower part, it still would provide great airflow and most of it would go under the PSU shroud.
I think if Cooler Master reworked the front of the case by either positioning the fan more inline with the components or remove the 5.25" drive bay and install three fans in the front, it would provide better airflow to lower temps. I did see a little improvement by installing the top mesh filter and would probably recommend this along with installing two more fans at the top of the case. Though by adding the mesh filter and fans, you're no longer going to have a silent build that the S600 advertises.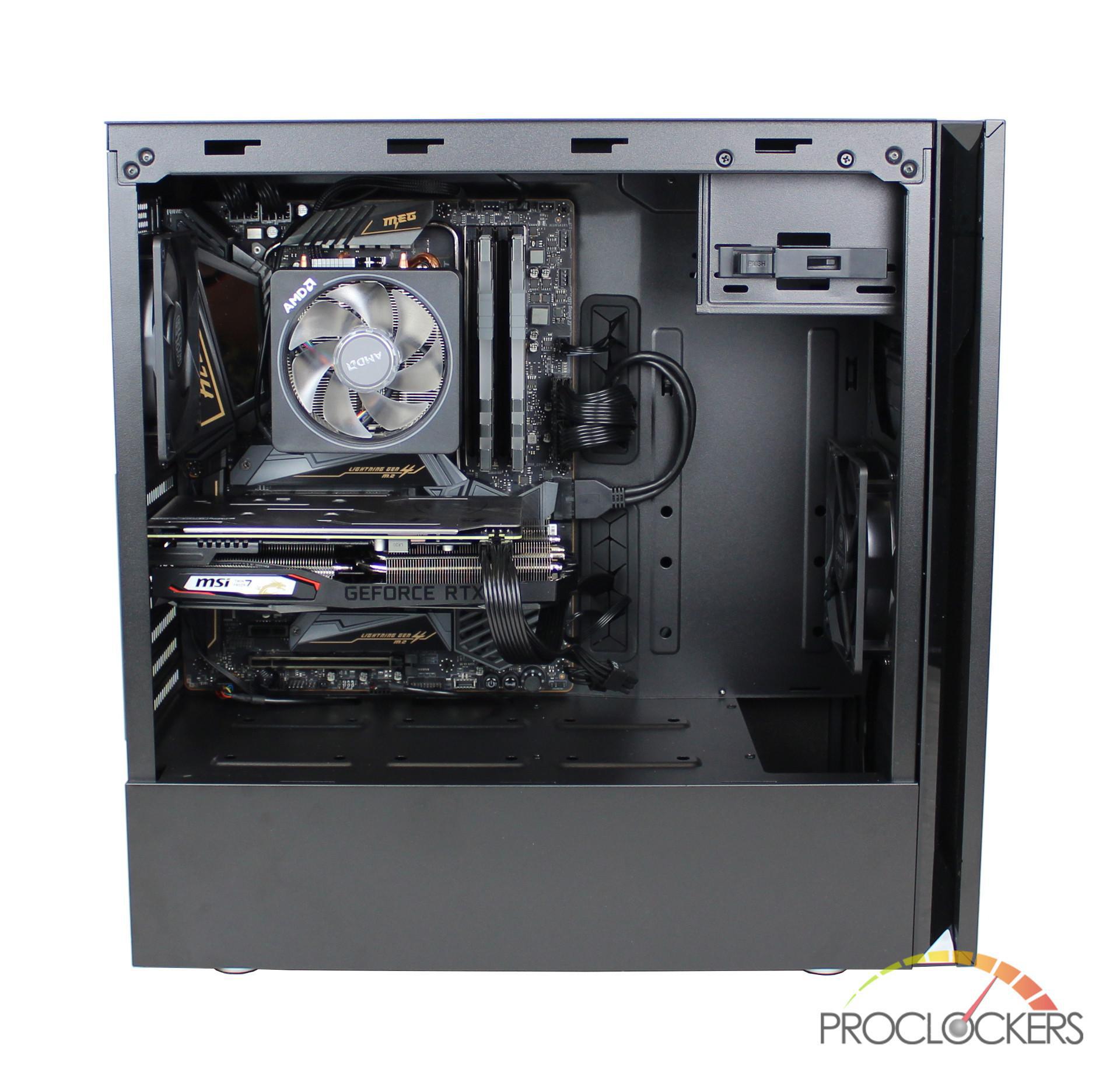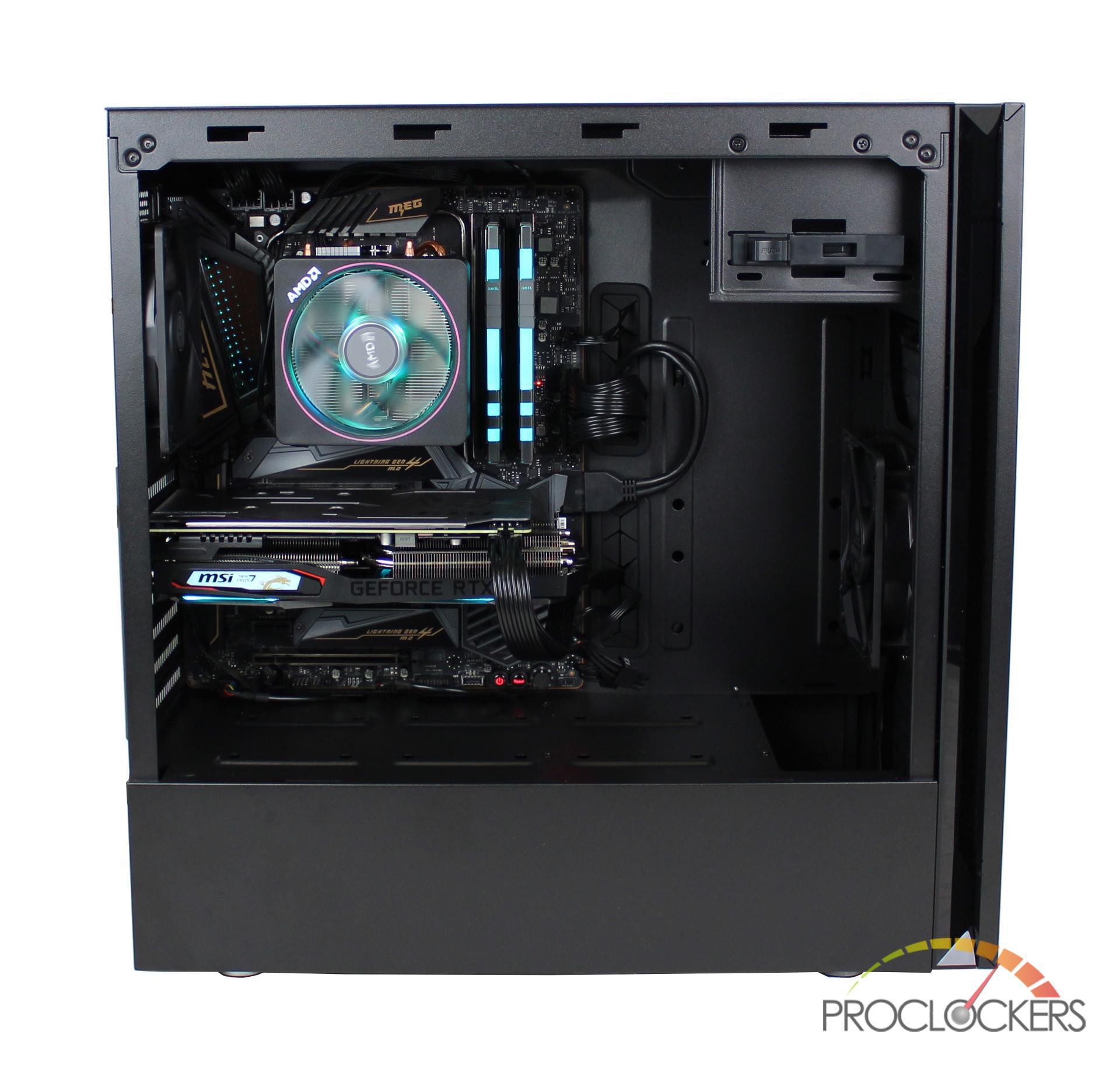 Moving to the back of my build, I was able to keep it fairly clean thanks to all the included tie-downs and cutouts in the S600. The only issue I ran into was installing my HX750i PSU into the PSU bay. Since this PSU is on the edge of the maximum allowed length with the cables preinstalled, I really had to wiggle it in. This could have been easily fixed with the 3.5" drive bay was removable and not riveted to the case.