Final Thoughts & Conclusion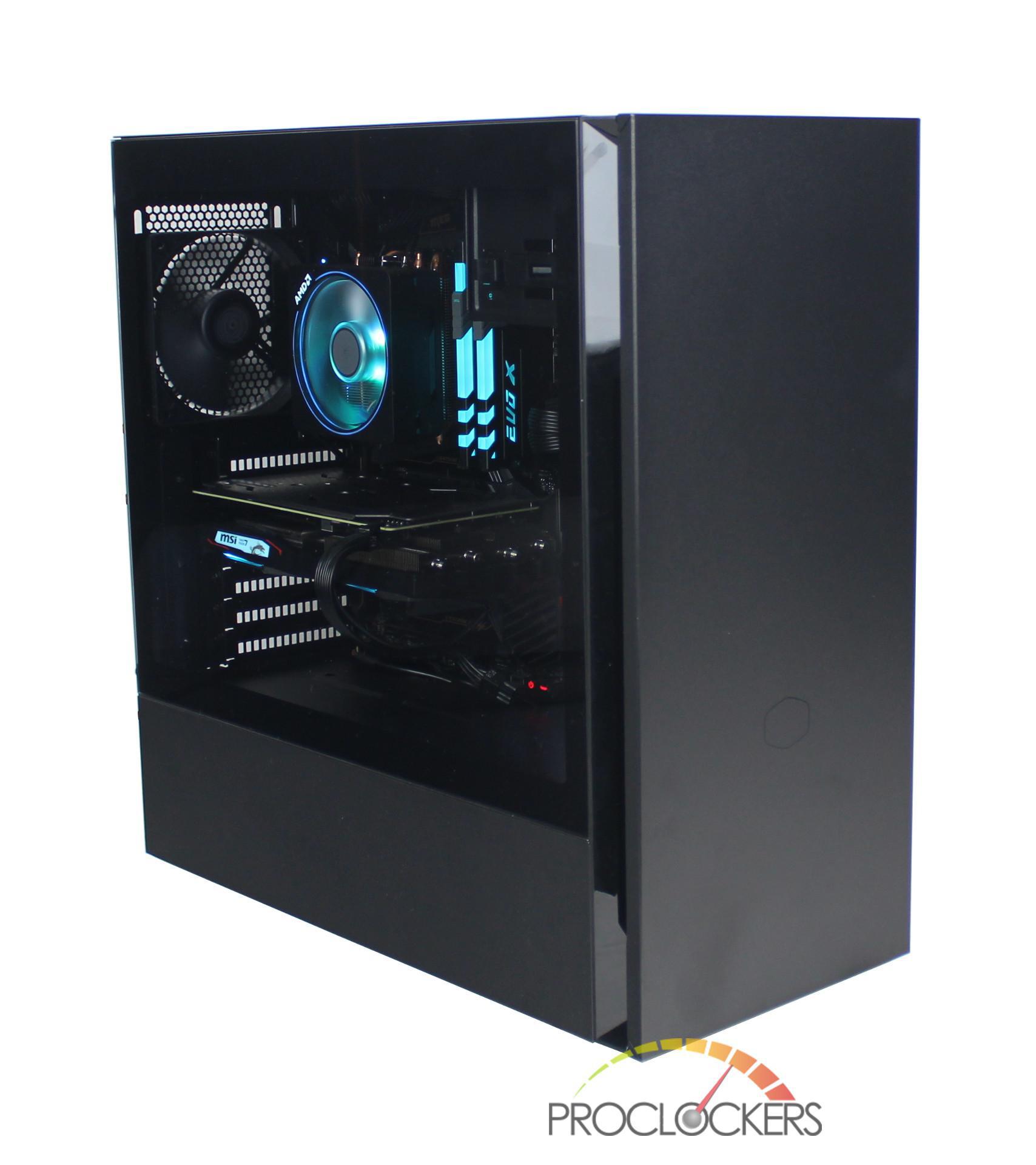 My overall experience building in the S600 was quite positive and it went pretty much without a hitch. The S600 had plenty of space to work with and it was extremely easy to create a clean build thanks to the various cutouts/tie-downs. The only real issue I ran into was installing my PSU in the somewhat small PSU bay. This could have been a non-issue if I was able to remove the included 3.5" drive bay that is riveted to the case.
The overall aesthetic of the S600 is extremely clean and in my option looks amazing. I also like that the S600 has the option for either a tempered glass or steel side panel door depending on your preference. Personally, I prefer the tempered glass so that I can show off my components as well as the RGB on the hardware.
One of the big marketing points of the S600 is the effort into making the case as silent as can be. In my testing, the S600 did a great job at not making any noise and even with your ear up to the case it's barely audible. Though this silence comes at a price as with my build, all my components ran about 10c – 15c hotter than they did in its previous case. I attribute this to the poor airflow at the front of the case which has only a single intake fan. I think this could be mitigated if the front of the case had room for three fans or the current fan mounting points moved more in line with the hardware. Due to this issue, I wouldn't recommend any overclocking unless you install the top mesh filter with 2 additional fans. Doing this would take away the silent feature of the case which is one of its main selling points.
Overall, the S600 looks great, was easy to build in, and is pretty much inaudible but falls short keeping your components cool. Even though I do love silent builds, the S600 wouldn't work for me as I like to push my hardware to its limits. That said, if you're not going to overclock your hardware and looking for a case designed for silence, the S600 is a viable option.