Introduction
In the world of PC building, there are a number of popular build themes that seem to become the norm such as Red/Black and Rainbow RGB builds. When doing a themed build, most builders will go the extra mile and buy peripherals such as keyboards, mice and headsets to match. One of the newer themes to hit popularity is the all-white build and Cooler Master has answered the call with their SK650 limited edition white keyboard. The SK650 White has the same feature set as the SK650 with Cherry MX low profile RGB red switches, extra flat keycaps, and on-the-fly controls. But Cooler Master has given the SK650 White a new fresh look with a silver brushed aluminum finish, white keycaps, and a detachable all-white wire. Being that the SK650 White is limited edition, it is priced slightly higher over the original SK650 at an MSRP of $159.99.
We would like to thank Cooler Master for sending us the SK650 White Limited Edition keyboard fro reivew.
About Cooler Master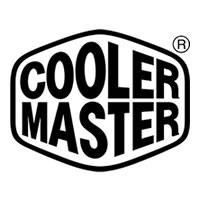 Back in 1992, when the internet was in its early stages and CPU's were measured in MHz rather than GHz, a company called ORYX was born. ORYX later became Cooler Master, which we know the company as today. Started by a rogue product manager who had no funding and no support except a single administrative secretary, he set out to create, innovate and improve products for the PC industry. Starting with its first product, a Socket 7 CPU heat sink in 1993, their product line has since grown to Cases, Peripherals, Fans, and much more. Over the past 25+ years they brought many advancements and firsts to the PC industry (such as the first all copper heat sink) and today, they continue to innovate by bringing new and exciting products to market.