Packaging & Unboxing
Corsair's 680X RGB arrives in a large box (425mm x 500mm x 584mm) that has some heft to it weighing in at just above 25 lbs. On the front of the box, we are presented with a profile shot of the 680X with some Corsair branding in the upper left corner and another enlarged logo behind the case drawing.
Turning the box to the side, we have more shots of the 680X showing its dimensions as well as some specifications written at the top in 3 different languages.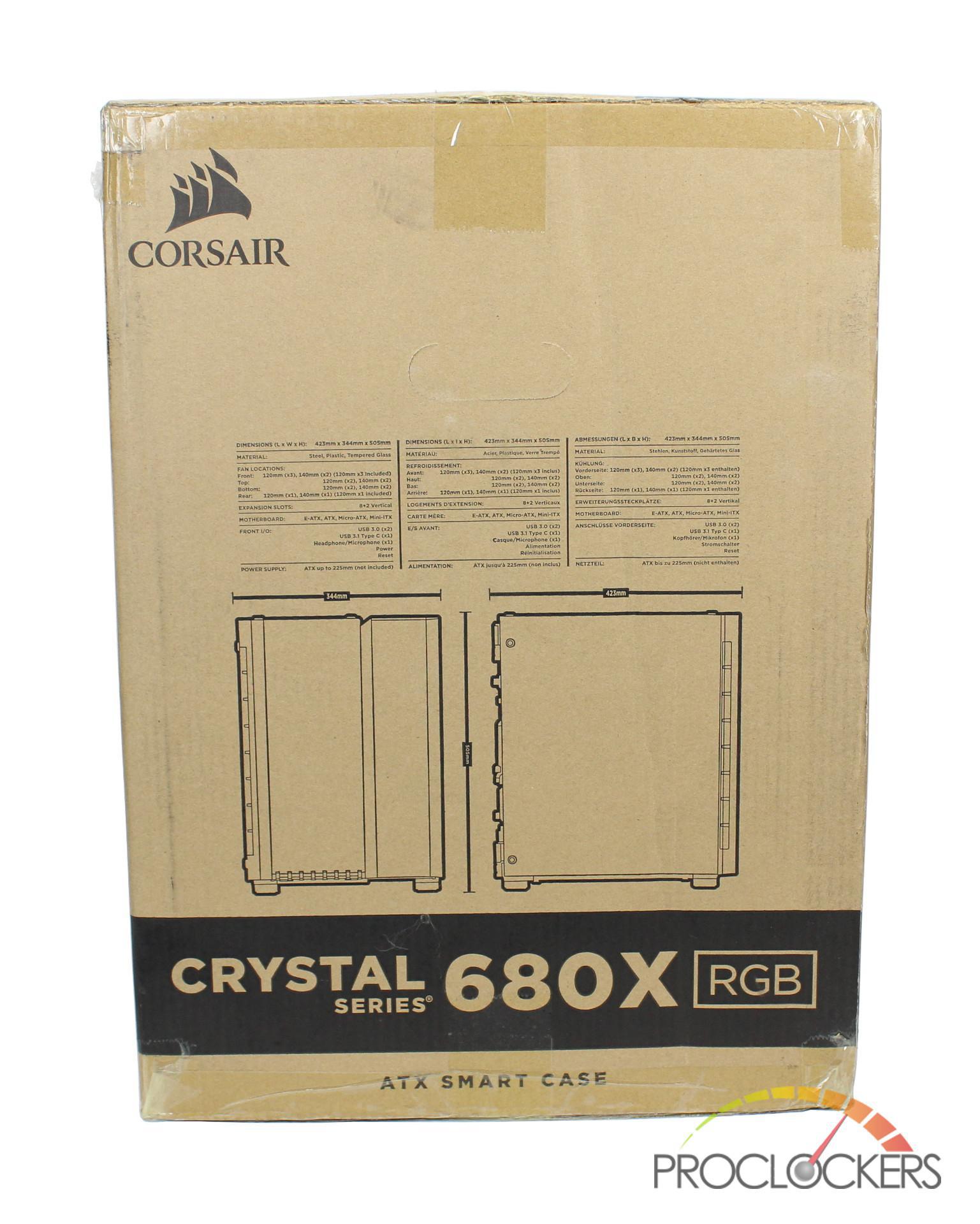 Moving to the back side of the box, we have an exploded view of the 680X with each of its notable features/hardware marked with various letters. You can find a legend for these letters at the bottom of the photo which will go on to describe the feature or piece of hardware.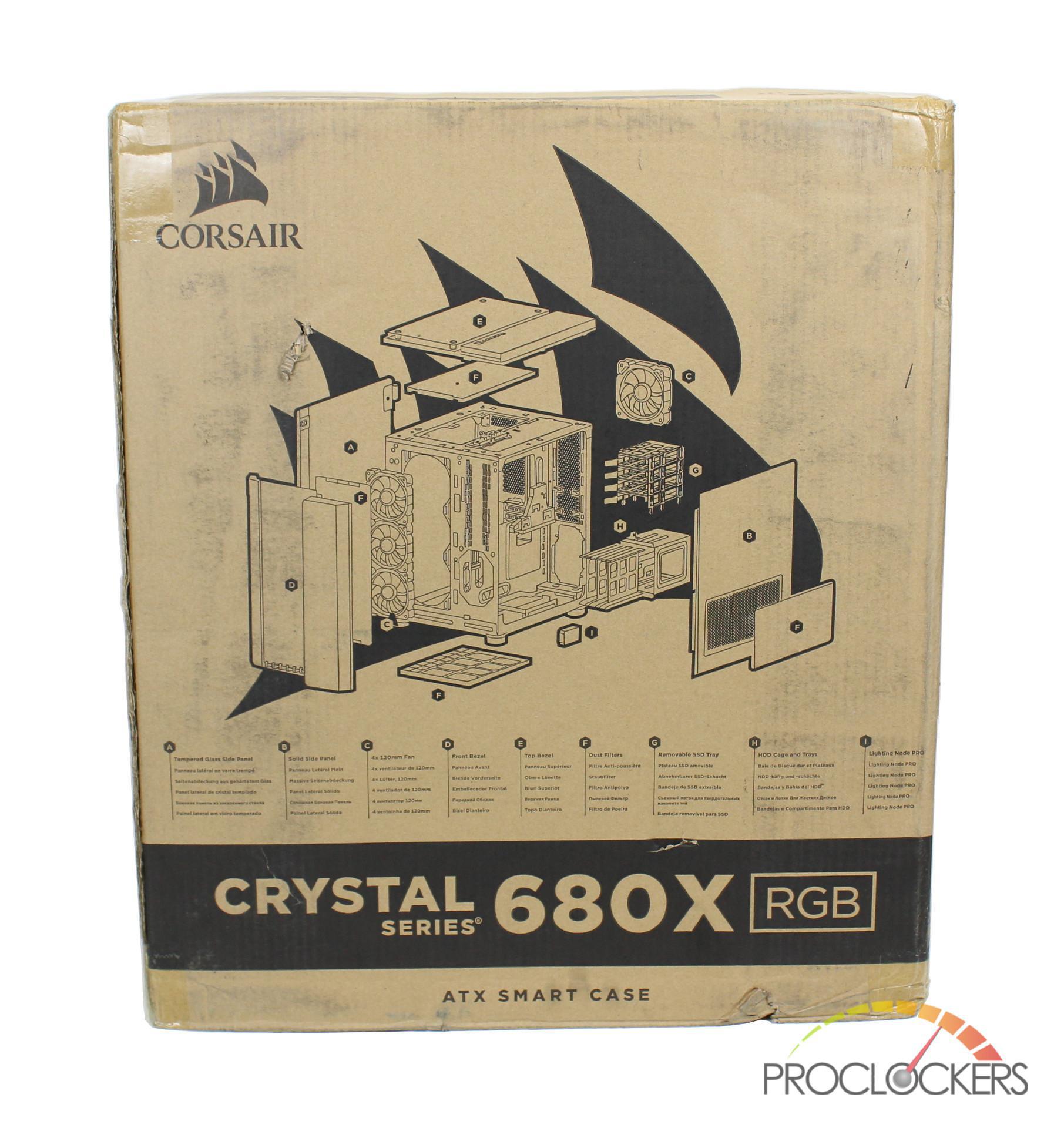 The 680X it is firmly secured in between 2 Styrofoam blocks with the case stored in a black fabric bag. Nestled in the sides of the box was a user guide for the 680X as well as a magnetic dust filter.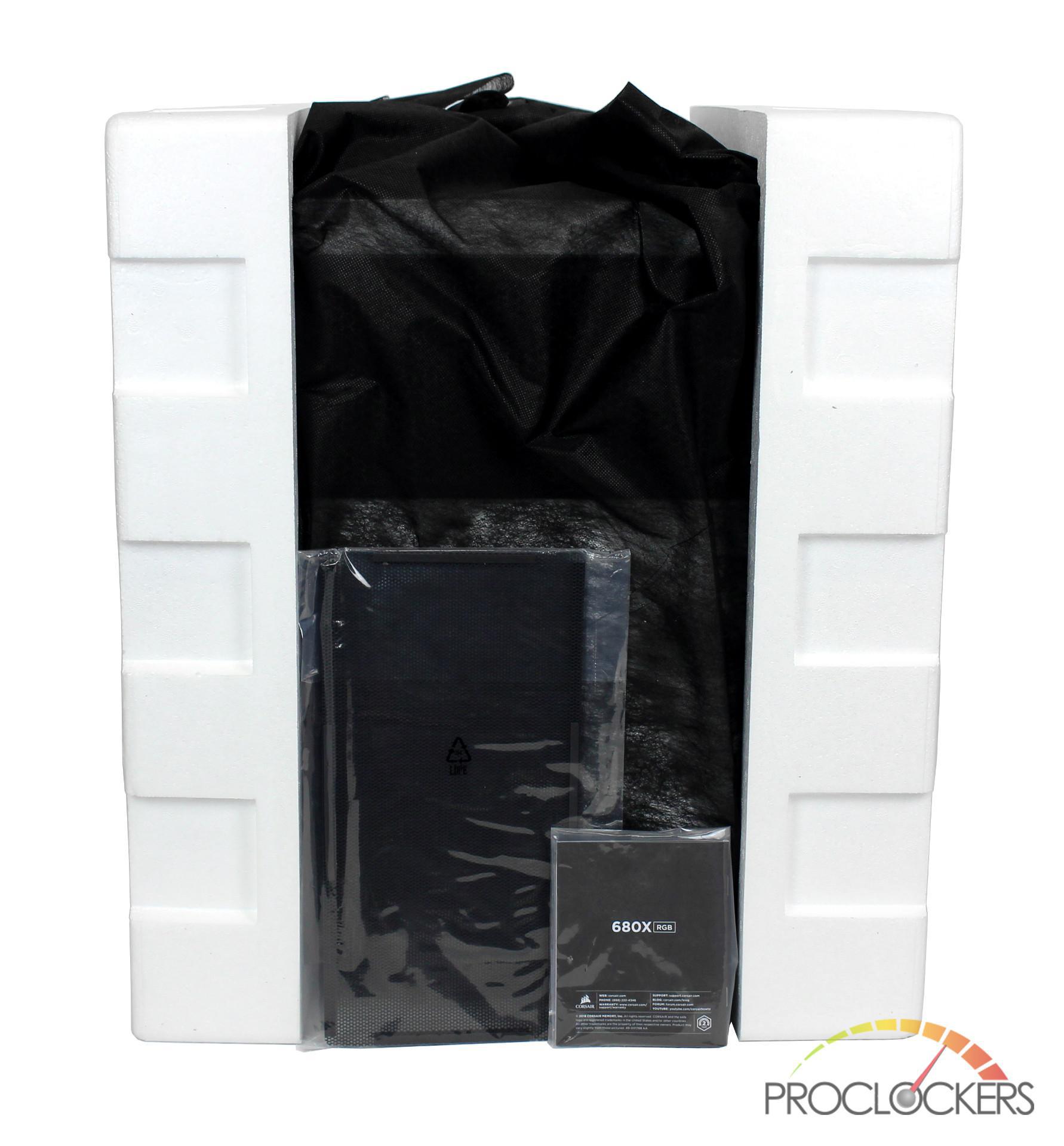 Once unpacked, all that is left to do is peel the plastic film from each of the installed tempered glass panels.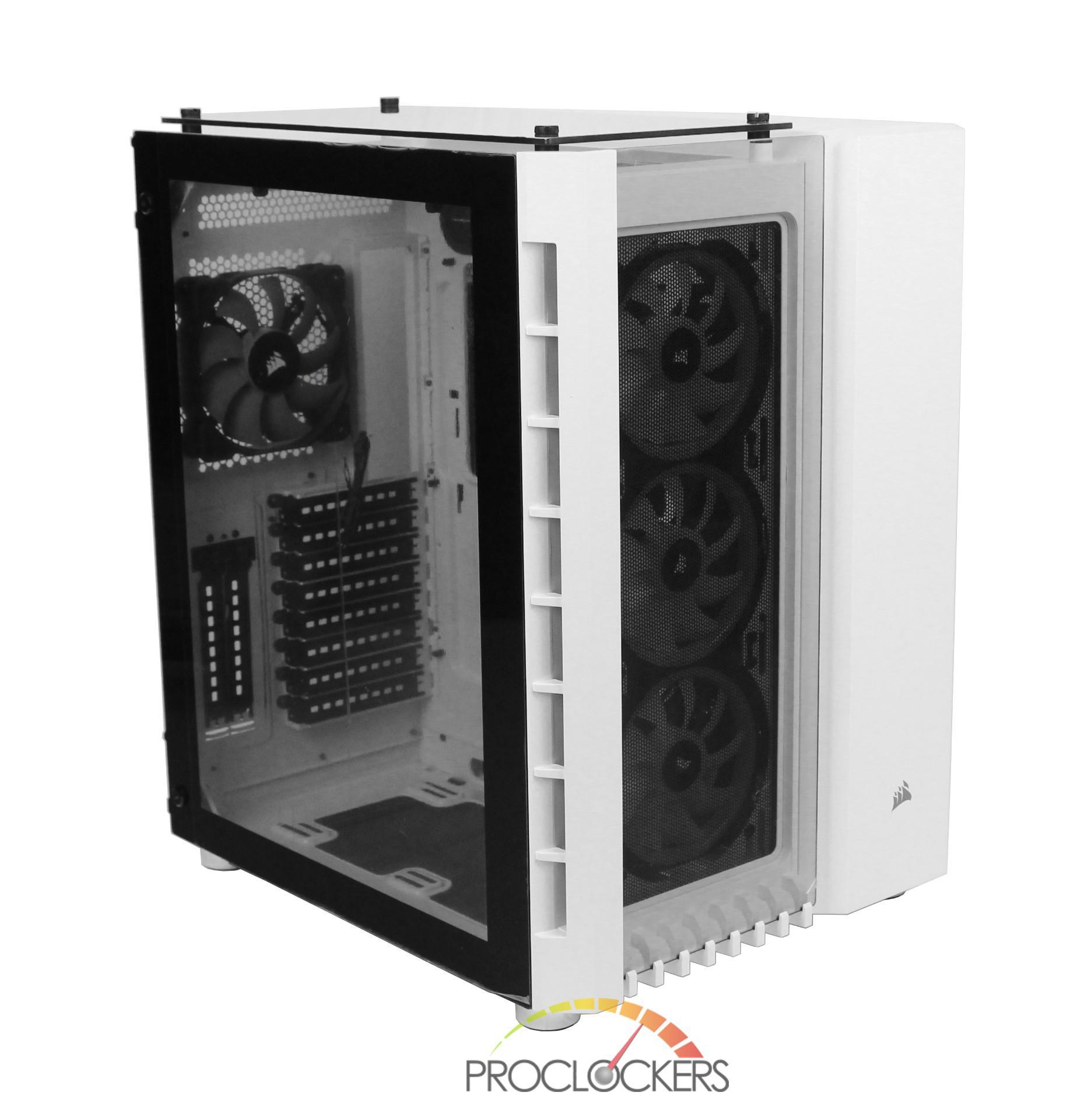 Inside one of the HDD sleds of the 680X was an accessory box which includes:
12 x zip ties
8 x long fan screws
24 x short fan screws
24 x motherboard/HDD screws
12 x ODD/SSD screws
4 x short rubber spacers
1 x motherboard standoff