System Build & Installation
The hardware included in this build is:
ASRock Z370 Tachi Motherboard
Intel 8700K Processor
4 x 4GB Team Group T-Force Delta RGB Ram
ASUS Strix RTX 2060 GPU
Cooler Master 212 Hyper Black Edition Cooler
Seasonic Snow Silent 750W Platinum PSU
Let me start off by saying I absolutely love that the PSU is at the back of the case. This was the first time in a long time where I could install a PSU and not worry about pre-installing the cables beforehand. There is so much room at the back of the case I was able to easily install them one by one near the end of the build. Also, if at any point in the future I need to add an additional GPU/SATA cable ,it will be extremely easy.
In addition to the tremendous amount of space at the back, I really like the amount of room you have to work in the case. Once the motherboard was installed, I was able to maintain a nice clean looking build thanks to the plethora of grommets/cable slots the 680X provides. Even though I just went with a simple air-cooled build, if you wanted to water-cool there is plenty of room both above and below the motherboard for your radiators. The only issue you may run into is that there are no mounting points for a reservoir so you will likely have to mount it at the back of the case or on one of your radiators.
Normally I would have gone with a vertical GPU placement but it looked a little weird with the riser card just floating at the bottom. This is due to not having a PSU shroud to mount the riser card as you normally would. Again, this is just a personal preference and might not be an issue for you.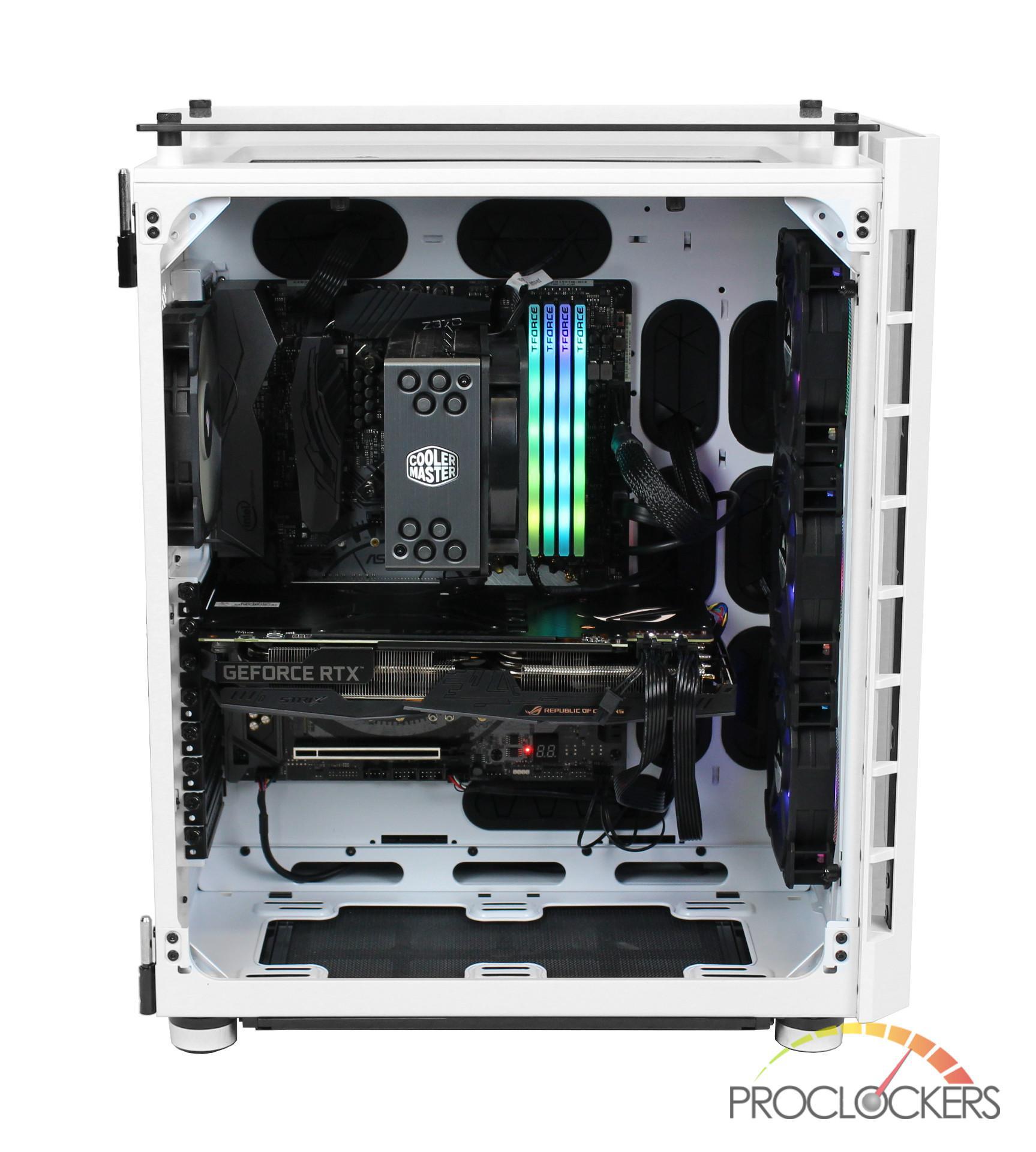 One thing that really stands out with the 680X RGB is the absolutely gorgeous LL120 fans. Pictures do not do these fans justice and you really need to see them in person.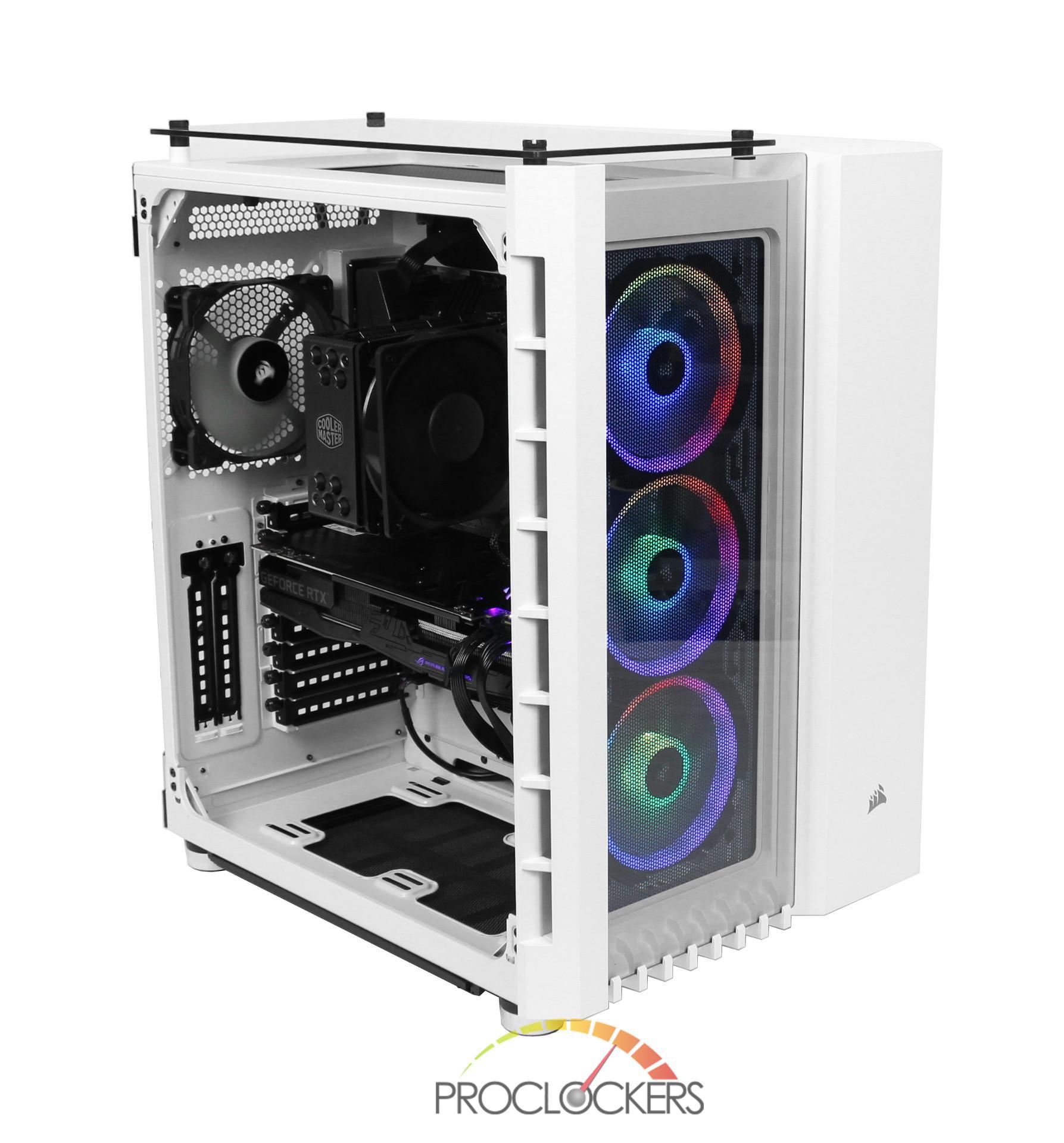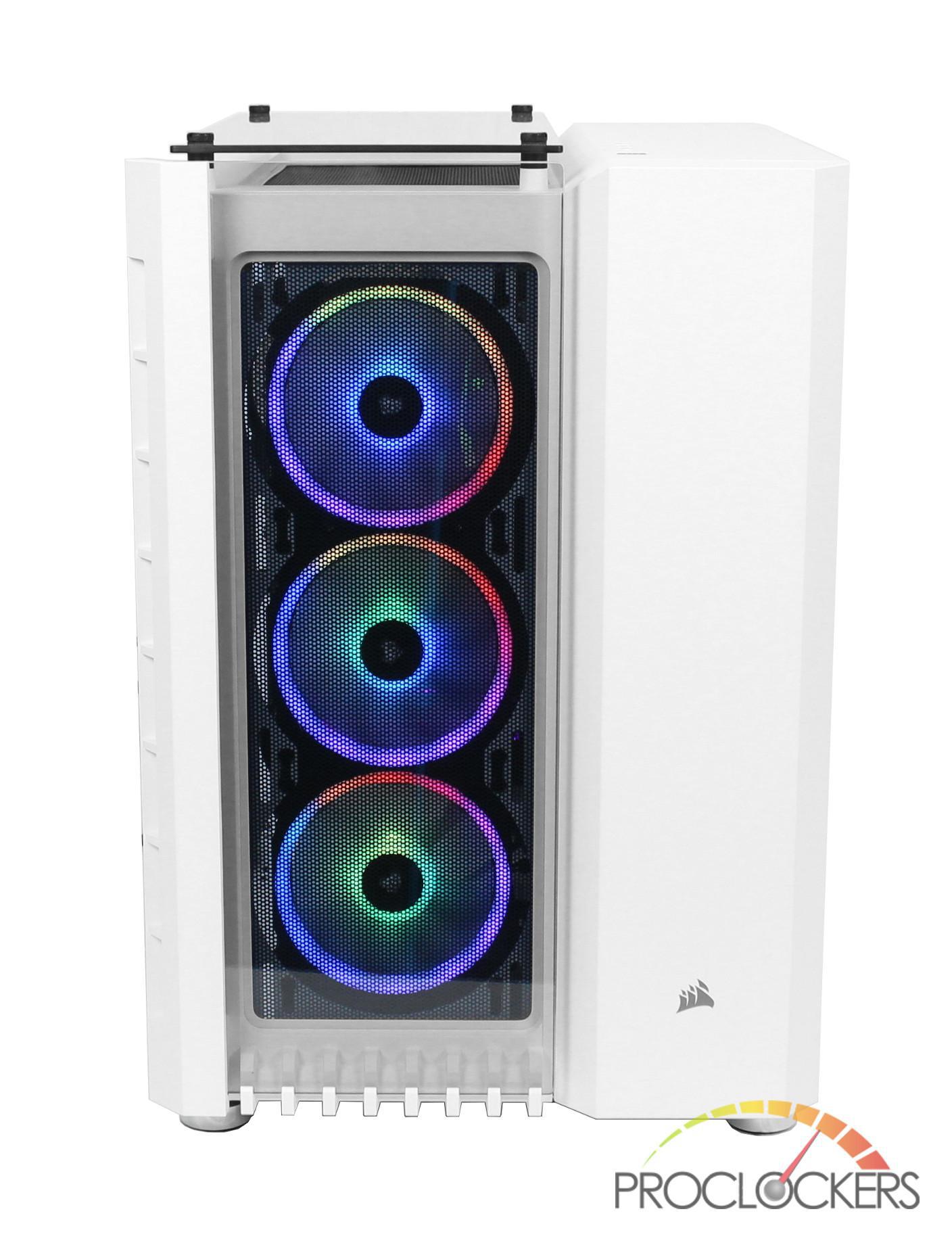 Working in the back of the 680X was a dream thanks to all the added space. Well doing some cable management, I did find I could have used a few more tie-downs near the grommets and a Velcro strap would have been handy as well. I personally really like the placement on the PSU as it makes adding/removing cables a breeze. Also, the included bracket at the back of the PSU is a nice touch. I'm guessing this helps relieve some of the pressure from the back of the case when pulling out cables from the PSU.
Since my PC only contains a single 2.5" I would have liked another option to mount it without the use of the drive bay. At some point, I may try and mount it on the rails near the front of the case so I can remove the cage altogether.