Connectivity of the Corsair Dark Core RGB Pro
The Corsair Dark Core RGB Pro features three ways to connect to your PC including Bluetooth 4.0, Corsair's SlipStream 2.4GHz Wireless Technology, and a standard USB-C Wired connection. We all know what Bluetooth and Wired connections are, but lets take a moment to learn more about Corsair's Slipstream Wireless Technology.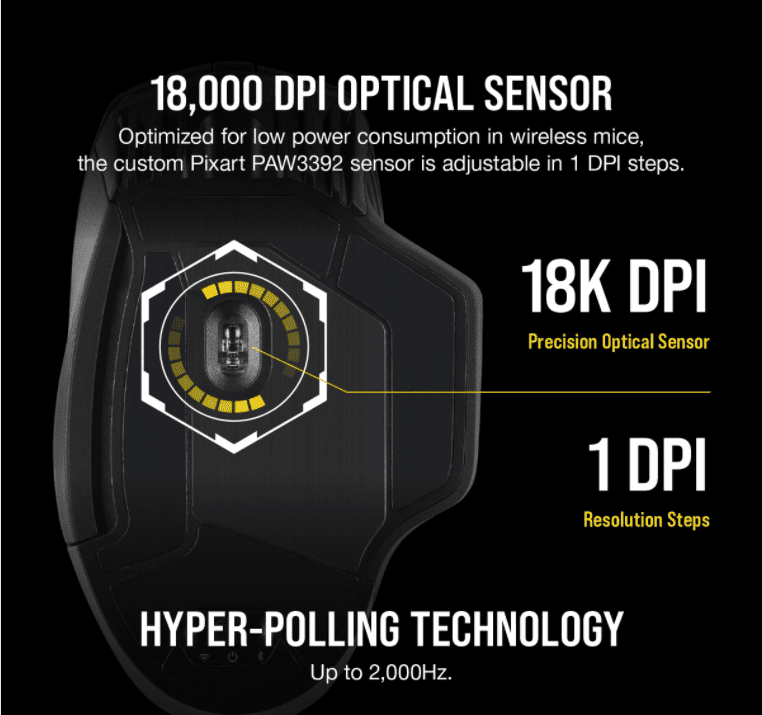 Slipstream Wireless
Slipstream Wireless delivers hyper-fast 2.4GHz gaming grade wireless speed, transmitting twice the packets of previous-generation wireless devices, and ensuring your signal stays strong even in heavy wireless traffic with Intelligent Frequency Shift (IFS). Combining the confidence of tournament-ready wireless performance with a robust wireless range up to 33ft, Slipstream Wireless lets you play your way, whether from the desktop or the couch. Dark Core RGB Pro users can take advantage of a 2000Hz polling rate when utilizing this connectivity method as well.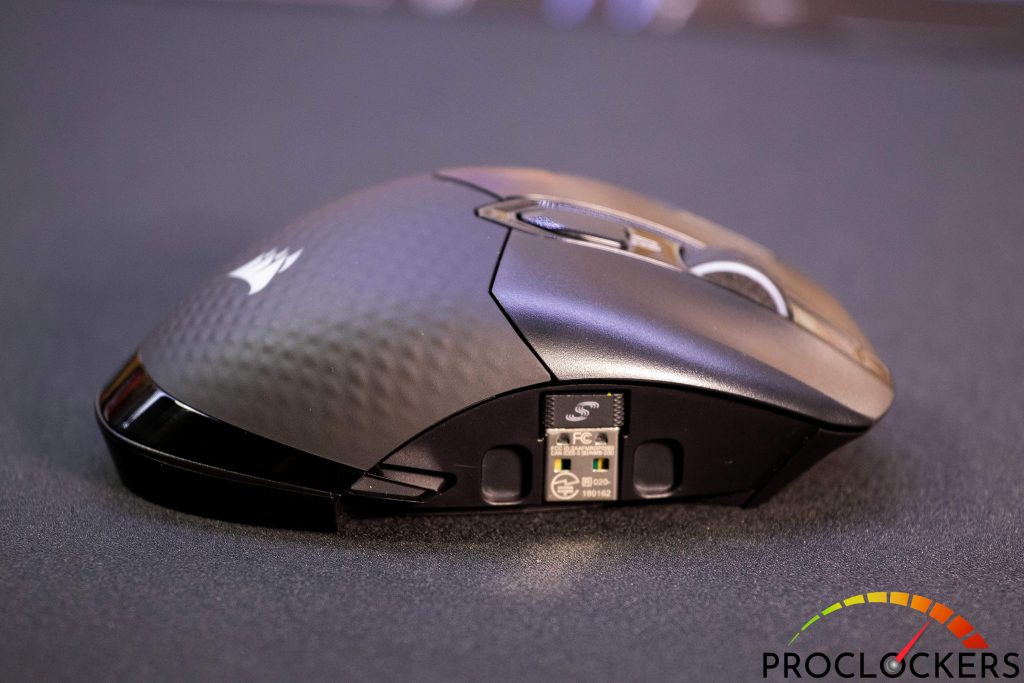 Slipstream Wireless was developed to improve the latency of Corsair's wireless gaming peripherals and combines existing 2.4GHz hardware with a proprietary protocol-layer that enables the mouse to deliver twice the number of packets than previous technologies. This allows for a more consistent, and reliable connection from distances up to 65-feet away, allowing you to game from your PC or from your couch.
It is important to note that during my testing, I found it necessary to maintain a somewhat clear line of sight from the mouse to the Slipstream dongle to ensure a perfect connection. When I tried placing the dongle in the back of my PC, I experienced very frequent connectivity drops, to the point I thought the battery in the mouse's was dying. Once the dongle was placed on the front of the PC, the connectivity issues went away completely.