Corsair Dark Core Pro Features Nine Independent RGB Zones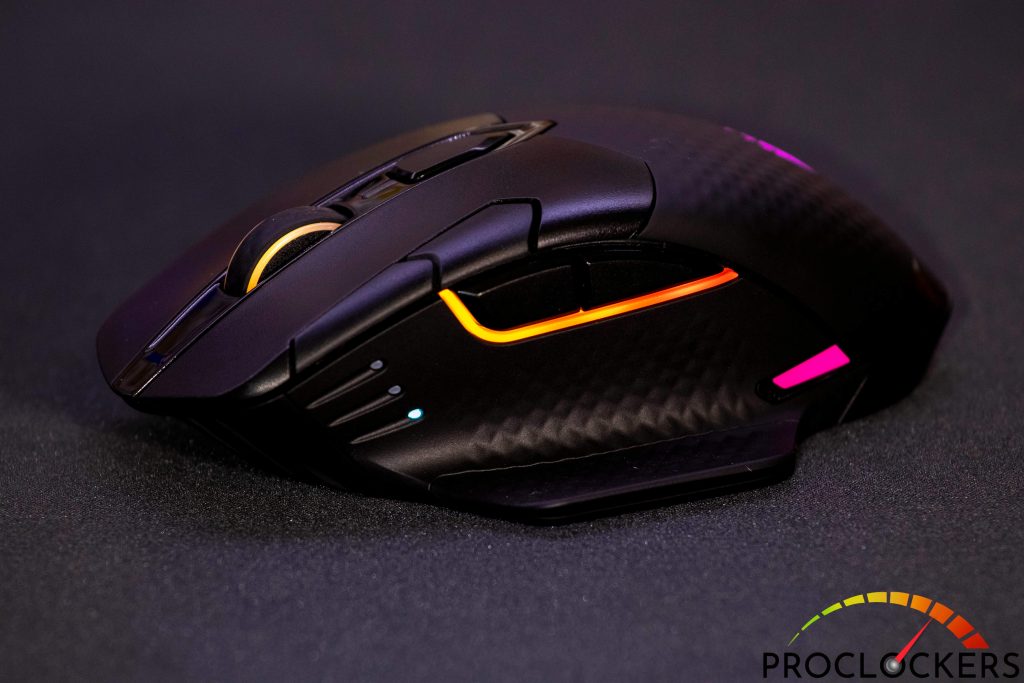 The Corsair Dark Core RGB Pro features nine independent RGB zones, the most of any Corsair gaming mouse to date, but what I really like about this mouse is how subtle these RGB accents are. Instead of blindingly bright panels of light, corsair opted for thin lines, small dots, and a tastefully placed logo. In fact, when the RGB lighting is turned off, the mouse actually shows no sign of being RGB equipped at all, and it actually looks fairly inconspicuous.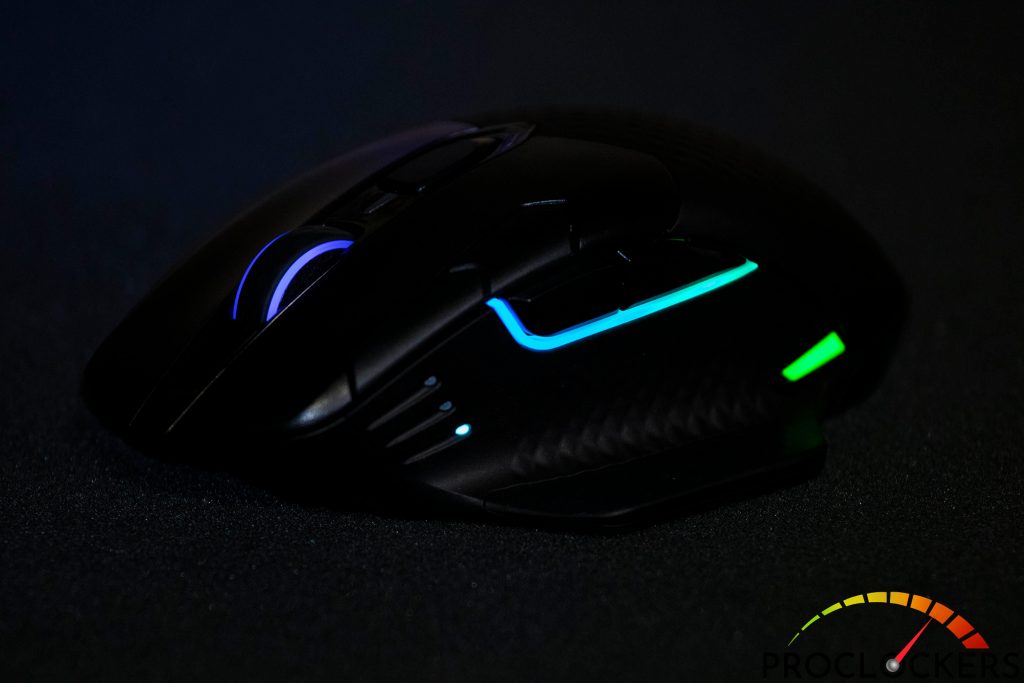 All of the RGB lightings can be changed independently in Corsair's iCUE software, with the only exception being the three tiny DPI indicator dots on the front left side of the mouse. While their color can be changed, they all will remain the same color and do not fade in and out with the effects that can be applied to the rest.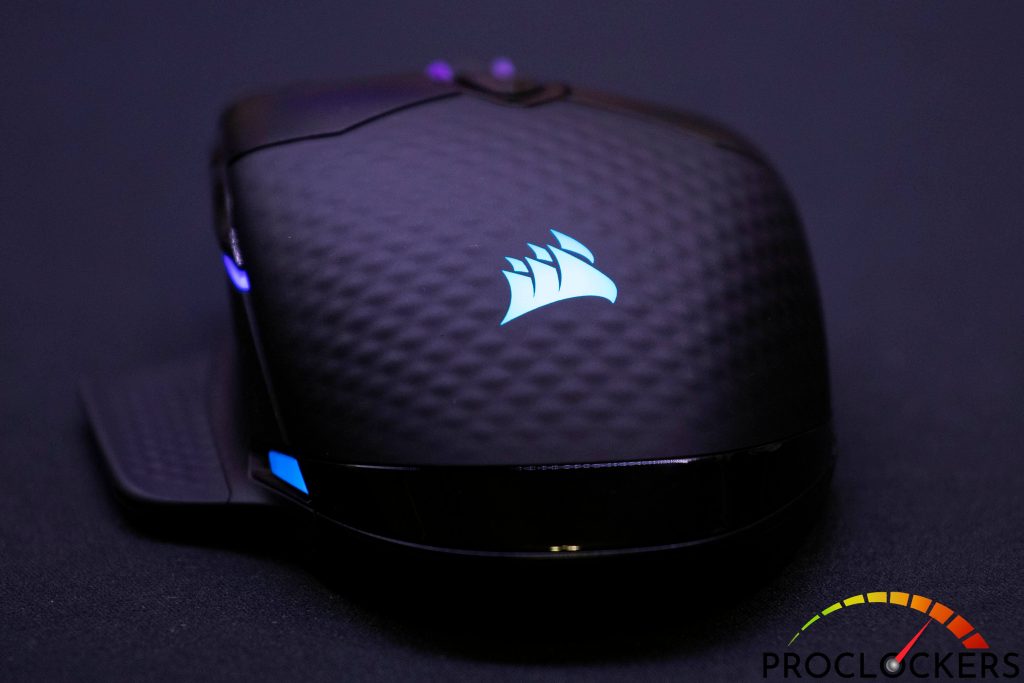 It's no secret that I like a flashy PC – my years modding PC's and sharing them with the public proves that – but I really like how toned down the RGB is on this mouse, and how it's just used as accent and notification lighting and not attempting to overpower the sun.