Gaming with the Corsair Dark Core Pro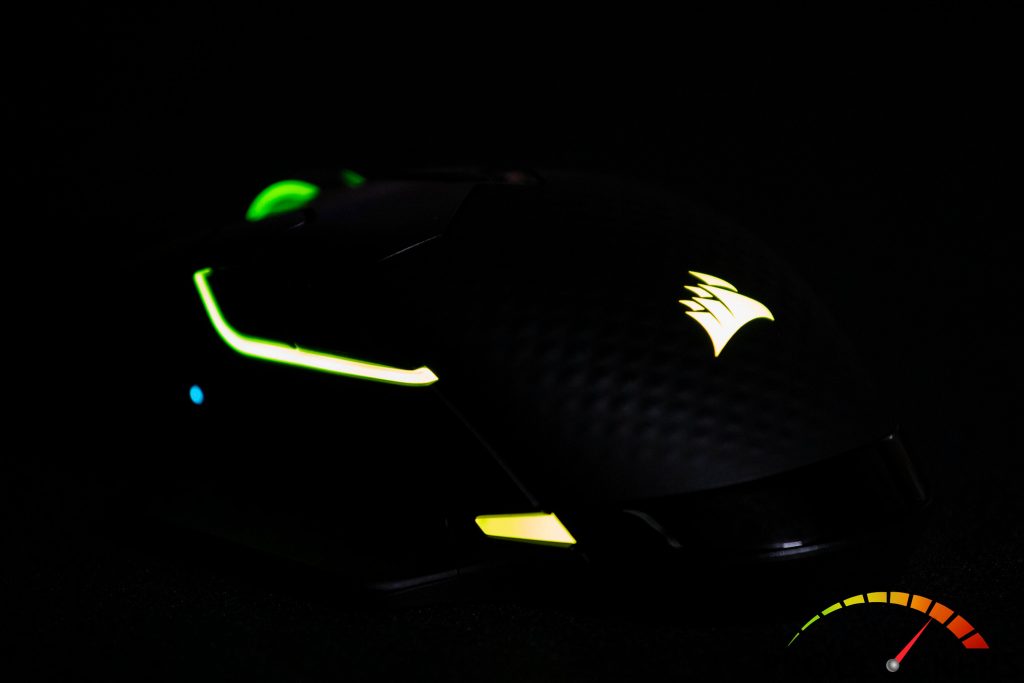 Over the last two months, I have used the Dark Core RGB Pro exclusively during my late-night gaming sessions on my main gaming rig and spent 90% of that time using the mouse in Slipstream Wireless mode. I did test for a few hours with the mouse connected via the cable, and roughly an hour using the mouse in Bluetooth mode with my Dell G7 gaming laptop.
I consider myself a fairly average gamer who mostly plays FPS and Survival games such as Call of Duty, Sea of Thieves, Rust, Day Z, Overwatch, Fortnite, and sometimes Battlefield. As such, I care the most about consistency and accuracy in my gaming and less about things such as macros. As an example, I am a very "flicky" style player in Call of Duty, as well as when PVPing in Rust and DayZ. For me, this equates to short, quick movements of the mouse during most of my play style with my normal gameplay DPI set to about 1200, and my "Sniper DPI" settings at about 500.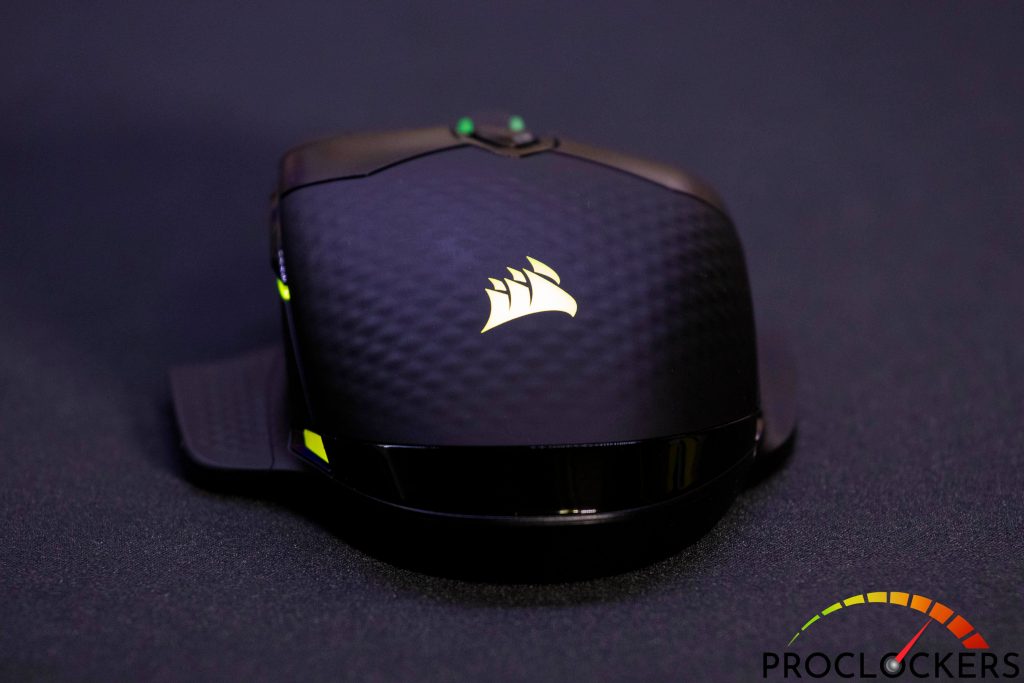 During this time I managed to play 23 rounds of "Shoot the Ship" mode in Call of Duty Modern Warfare, and 14 rounds of Warzone. I also spent a few hours in Rust, and several hours in Fortnite to get a feel for the mouse. The overall results in each game was a Kill/Death ratio increase of about 2.3% in Call of Duty and no noticeable change to K/D in Rust or Fortnite. To be fair, the rise in K/D in Call of Duty is more likely due to increased screen time rather than the mouse improving my aim that much.
I did notice a significant increase in the accuracy in which I switch weapons or hot-bar items when using the scroll wheel on the Dark Core RGB Pro versus the previous two gaming mice I've used regularly this year. The mouse's tactile detent really helps to prevent "over-scrolling" and they provide just enough resistance to not require a lot of focus when changing weapons.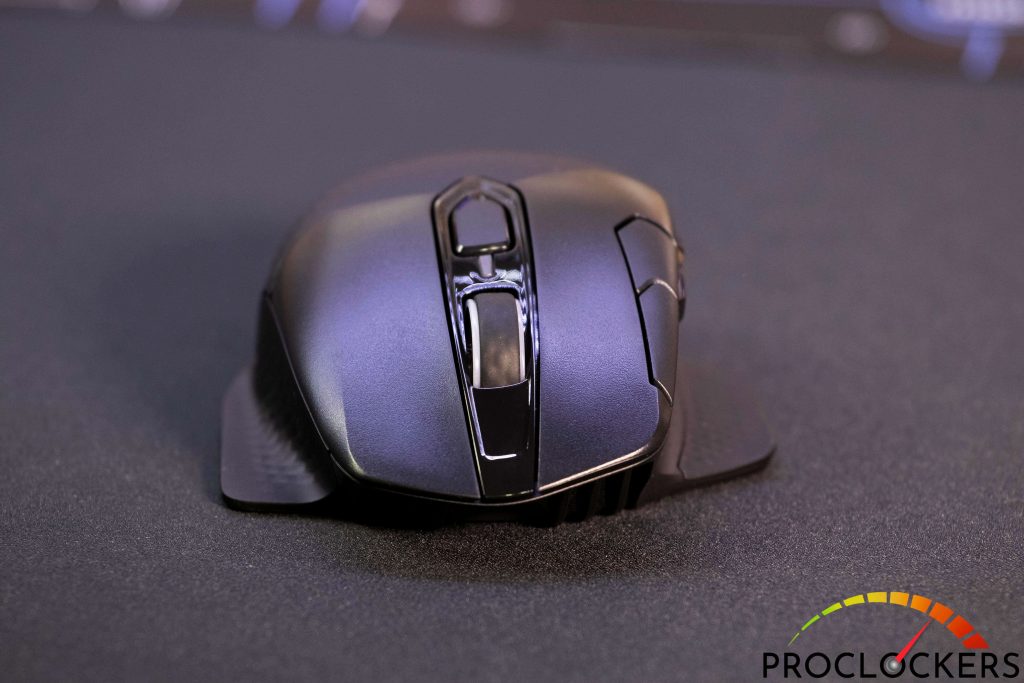 I found the larger footprint of the Dark Core RGB Pro, especially with the large pinky-finger rest attached, to be particularly advantageous when attempting super-long distance sniper shots in Call of Duty as well as Day Z. Placing my fingers off of the wings, and allowing my wrist to drag the mouse pad provided extremely precise sniper rifle control in Day Z when combined with a DPI of 400. The mouse picked up the most minutes of movement from my hand and really allowed me to stay on target for extended periods of time while I waited for the perfect shot.
I tested the mouse while playing Call of Duty Modern Warfare and Fortnite on my Dell G7 gaming laptop in both Slipstream and Bluetooth modes, and the results were as you might expect. While in Bluetooth mode, there was noticeable lag while playing Call of Duty during intense movement firefights where I was moving the mouse around a lot.