Everyday Use of the Dark Core RGB Pro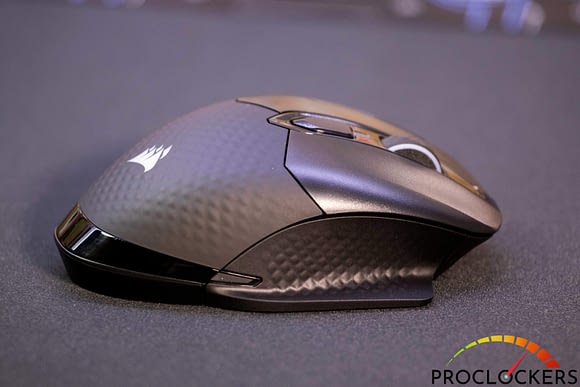 While it's hard to quantify an actual increase in performance when gaming with the Dark Core RGB Pro over another top-tier gaming mouse, what I can measure is fatigue; as a content creator, I spend an enormous amount of time at my computer, and I would say that the majority of that time is spent with the mouse firmly in my right hand. I find it hard to use smaller mice for extended periods of time without my hands beginning to hurt, and if the arch of the mouse is too steep, I develop a lot of finger and wrist joint pain. For these reasons, I prefer the larger-sized mice that feature a fairly mild hum across its back. The Dark Core RGB Pro checks all of these boxes for me, and then some.
When using a mouse-intense program such as Autodesk Fusion 360, I found that its large footprint and ergonomic finger rest/wings really allowed me to stay at the computer for extended periods of time without any noticeable hand fatigue, something my previous mouse was only able to accomplish for about an hour before a break was required. Likewise, when editing dozens of photos or hours of video, this mouse's comfortable design really let me dive deep into my work without distraction.
The only complaint I have is that it took me a few days to develop the muscle memory to not bump the large wings into things on my desktop, such as my keyboard or phone stand. This was only ever an issue during intense gaming sessions or when editing video and using the mouse to scrub through scenes. After a couple of days, this issue completely disappeared, so I hesitate to even bring it up.